Juvenile Justice Reform, Equitable Funding Among Priorities for 2019 Teacher of the Year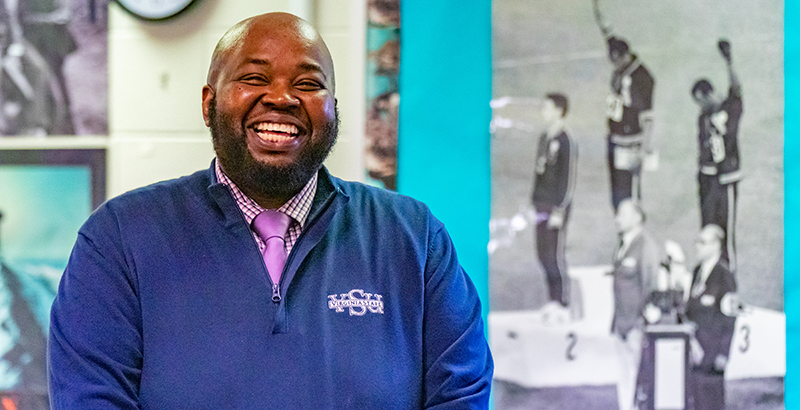 Rodney Robinson, a history teacher at a Virginia juvenile justice center, plans to use his new platform as 2019 National Teacher of the Year to highlight the school-to-prison pipeline and the need for juvenile justice reform.
Much like last year's selection of Mandy Manning, a teacher of refugee and new immigrant students, Robinson's win, announced Wednesday, highlights the unique needs of a special student population.
But Robinson's students are just regular teenagers, he said.
"They like cheesy teenage romance novels. Their favorite show is Teen Wolf. They're just kids. They've made mistakes, and America is a country of second chances. We just want to make sure they have a quality education to take full advantage of their second chance," he said.
Robinson, a 19-year veteran educator, has spent the past few years teaching history in the Virgie Binford Education Center, a school inside a juvenile detention center in Richmond, Virginia.
He wants to use his new platform to work on issues like equitable school funding, increasing the hiring pool for teachers of color, and ending the school-to-prison pipeline, particularly by limiting out-of-school suspensions.
Robinson, called "Big Rob" by his students, also wants to take advantage of the recent bipartisan support for reforming the justice system.
"My goal now is to get the juvenile justice system involved in some of those reforms," he told The 74. "This is a bipartisan effort, and we need to take advantage of this momentum right now."
Young people leaving the juvenile justice system face some of the same problems adults do when leaving the prison system, Robinson said. Beyond education, they need social services to keep them from re-offending, which they often do just out of a need to survive, he added.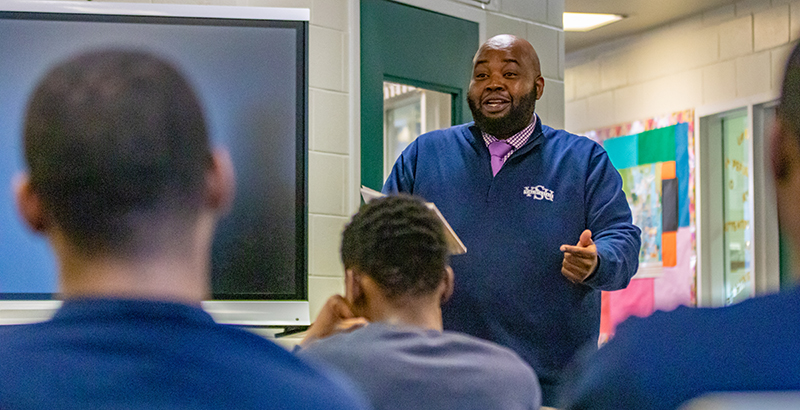 Two of Robinson's former students, who are now teaching elementary school, were highlighted on CBS This Morning, which revealed the news Wednesday morning.
"I was always taught … it's your job to bring up the next generation so they can be there for their generation," he said. "It means that I'm putting forth my mission."
Check out our past Teacher of the Year coverage:
—2016 winner Jahana Hayes, who was elected to Congress last year
—2017 winner Sydney Chaffee, and finalists Chris Gleason, Megan Gross and Athanasia Kyriakakos
—2018 winner Mandy Manning, her visit to the White House, and her public teach-in to challenge immigration policies
Get stories like these delivered straight to your inbox. Sign up for The 74 Newsletter