Inspired Every Day by Our Schools: 9 Amazing Stories About Students and Teachers That Had Us Cheering in 2018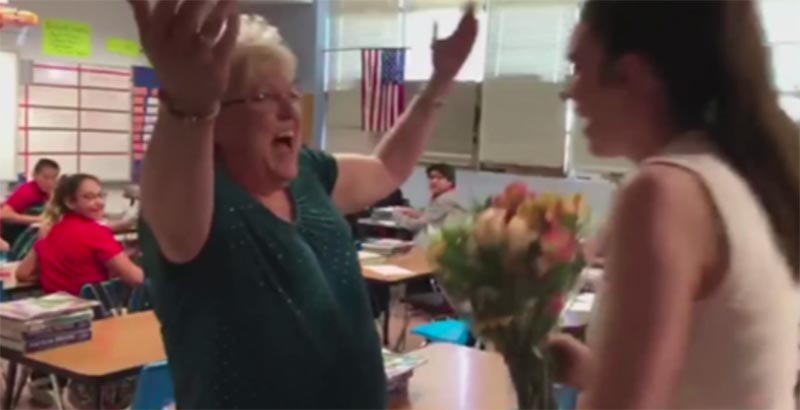 This article is one in a series at The 74 that profiles the heroes, victories, success stories, and random acts of kindness found at schools all across America. See and share our full archive from 2018 and 2017: The74Million.org/series/inspiring.
Every week at The 74, we spotlight incredible true stories from schools across the country — surprising, harrowing, funny, and joyous snapshots of classroom communities from all 50 states. You can see the complete archive from this year right here.
As we near the end of the calendar, we thought we'd take a moment to spotlight and celebrate nine of the most popular profiles we ran this year: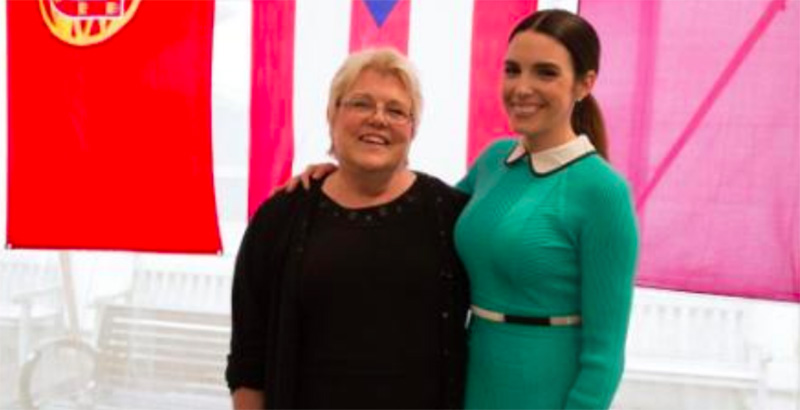 'Invite Me to Your Harvard Graduation,' Said Her Sixth-Grade Teacher. Two Decades Later, Watch as Ph.D. Graduate Does Just That
A Graduation Invitation, 21 Years in the Making: Back in 1997, Yuma, Arizona, sixth-grade teacher Judith Toensing wrote a glowing message on 12-year-old Christin Gilmer's report card. "It has been a joy to have you in class," she wrote. "Keep up the good work! Invite me to your Harvard graduation." Two decades later, Gilmer was earning a Ph.D. in public health from that very university — and returned to her favorite teacher's classroom to personally deliver that invitation. Read the full story.
my date to prom ❤️ #ERHSPromposal2018 @ERHSASB pic.twitter.com/dBBakRQu0y

— KM (@kaylaamolina) March 28, 2018
The Year of the Promposal — The 14 Best Prom Proposals We Saw Teens Share on Social Media
The Big Dance: Before the flurry of corsages, boutonnieres, and family photographs, students last prom season first had to muster the courage to ask a simple question: Will you be my date? And a new trend emerged: The viral promposal, fueled by just that perfect photo or video. From Spider-Man swinging in with a Marvel-ously successful overture to students enlisting the help of law enforcement to seal the deal, we collected 14 of the funniest, sweetest, and most inventive promposals for you to enjoy before the big dance. See the full roundup.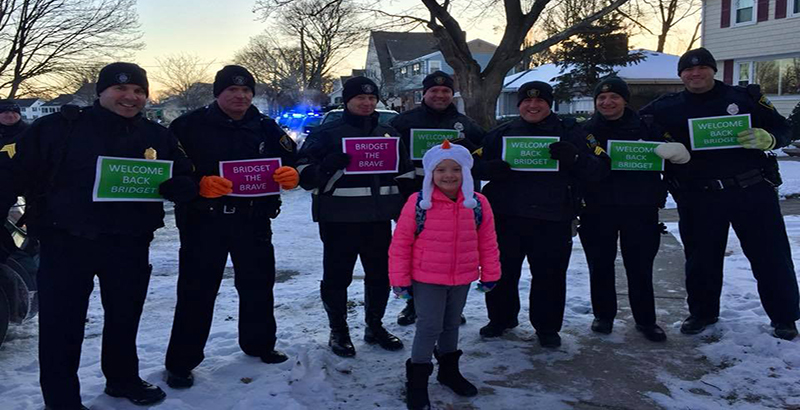 Massachusetts Third-Grader Gets Hero's Welcome at School After 15-Month Battle With Leukemia
Hero's Welcome: The first day back after winter break at Merrymount Elementary School in Quincy, Massachusetts, was one that the students and teachers there will never forget — and not just because of the frigid temperatures. Third-grader Bridget Kelley was returning to school for the first time in 15 months after battling leukemia, and the entire community turned out in the freezing cold to give her a warm hero's welcome. Read the full story.
NYC's Homeless Girl Scout Troop Is Trying to Sell 6000 Boxes of Cookies This Week – https://t.co/zLUfaTg9L9

— West End Residences (@WestEndResNYC) May 9, 2018
NYC's First Girl Scout Troop for Homeless Girls Is a Source of Love, Support, and Fun for Young Women in Need — and Inspired One in Chicago, Too
A Scout Troup for Homeless Girls: In February 2017, Giselle Burgess, a community liaison for the Girl Scouts who had lost her affordable rental home when it was turned into condominiums, invited eight girls to a meeting at the homeless shelter in Queens, New York, where she and her kids were living. The girls loved it — and soon she pitched the idea of a shelter-based troop to the city. Now, Troop 6000 is providing love, support, fun — and cookie sales — to hundreds of girls in the city's shelter system. And it has inspired a similar effort in Chicago. Read the amazing story.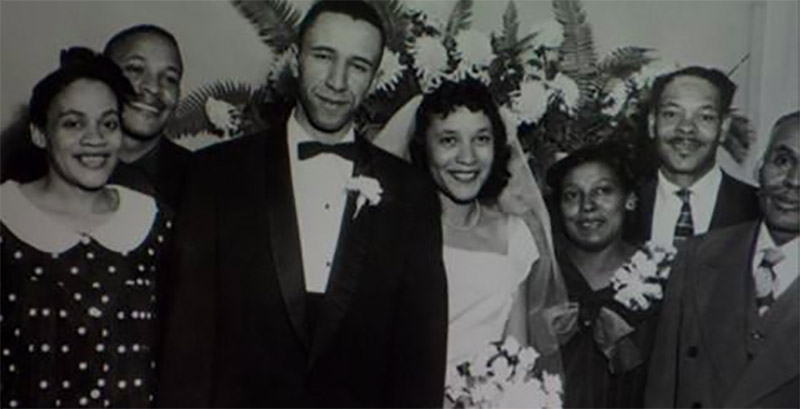 In 1957, Hotel Turned Away Black Newlyweds. 60 Years Later, New Jersey Fifth-Graders Organized Them a Long-Overdue Honeymoon
Righting a Historic Wrong: In 1957, a black couple on their honeymoon was turned away from a Pennsylvania resort because of the color of their skin. It's a story the husband, Gilbert Caldwell, has related often in the decades since. But when he told his tale to a group of New Jersey students last year, they were outraged — and decided to do something about it. Thanks to the kids, Caldwell and his wife, Grace, got their romantic Poconos honeymoon, just in time for their 60th anniversary. Read the inspiring Valentine's Day story.
55 Years Later, Oklahoma School Gets Its Lost 1960s Library Book Back — and $1,000 for Late Fees
Lost and Found: Back in the 1960s, an Oklahoma elementary school student borrowed a book from the school library and forgot to return it. For the next 55 years, it sat in the student's attic. Recently, the student, now an upstanding citizen of his town, found the book — and returned it, modeling exemplary library-book-borrower behavior, along with $1,000 to cover the decades of late fees and the cost of 35 brand-new books for the school. Read more about this surprising story.
.@CincyPromise continues to be a game changer for this region!https://t.co/fodPQApUT9

— Kevin Tighe (@tighekevin) July 13, 2018
Two Years Ago, Cincinnati Voted to Fund a $15 Million Pre-K Program for Struggling Families. Now More Than 1,300 Kids Have Gotten a Leg Up on Kindergarten
Preschool Promise: In Cincinnati, Ohio, where more than 4,000 3- and 4-year-olds live below the poverty line, thousands of kids were at risk of starting kindergarten already behind their peers, facing academic deficits that too often carry devastating consequences. So, in 2016, the city's voters overwhelmingly approved a five-year, $15 million program to help struggling families afford quality preschools for their children. That program, called Cincinnati Preschool Promise, recently completed its first year, giving more than 1,300 youngsters a leg up on success in kindergarten by helping their families afford quality pre-K. Some 80 preschools have met the high bar for inclusion in the program, and a score more are clamoring to get in. Read the full profile.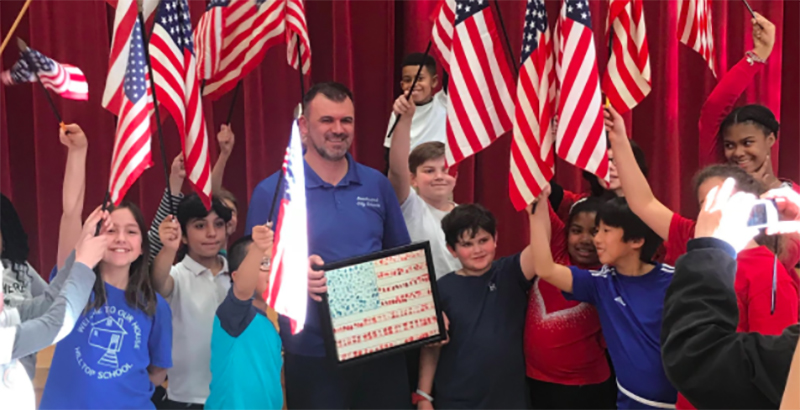 Ohio School Custodian Becomes a U.S. Citizen — and Students Throw Him a Star-Spangled Celebration
Celebrating Citizenship: When school custodian Jimmy Grajdianu became a U.S. citizen, he didn't think anyone at Hilltop Elementary in Beachwood, Ohio, would take notice. Little did he know that a star-spangled celebration was waiting for him in the school gym. Marking his personal milestone also provided a learning opportunity for the children, teaching them how people from the far corners of the Earth — or, in the case of their school custodian, Moldova — can become Americans. Read the uplifting tale.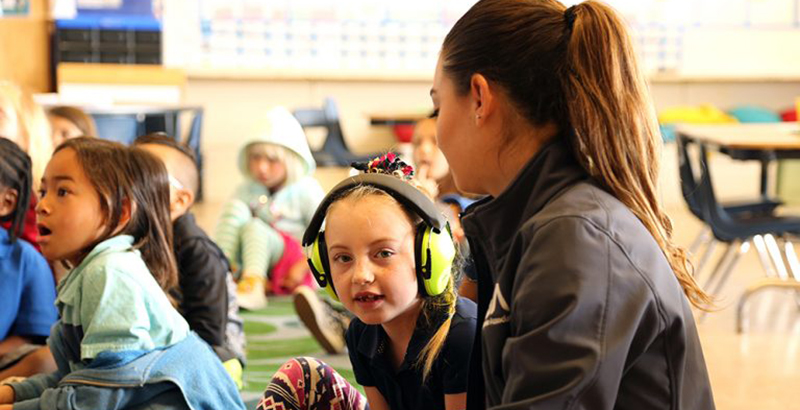 9 Educators We're Thankful We Met This Year
Giving Thanks: From San Diego to San Juan, from Seattle to San Antonio, we've spent the year traversing the country in search of innovative schools and inspiring student breakthroughs. Along the way, we've met hundreds of inspiring educators who are lifting up their students and their communities. As we neared Thanksgiving, and found ourselves reflecting on the year that was, we took a moment to spotlight a few standouts from 2018. See our full roster right here; a few of the standouts:
Washington State's Mandy Manning: The 2018 Teacher of the Year wants her refugee students to know they are wanted and loved — and to give all students and teachers a chance to connect. (Read more)
Rhode Island's Rebecca Henderson: From sketchbooks to makerspaces to students startups, the teacher works at one of the state's "Lighthouse Laboratories," America's largest personalized learning experiment. (Read more)
California's Michael Tong: An inspiring teacher at a notable San Diego charter network, which had grown to hundreds of students and multiple campuses through a focus on math, literacy, and "the light of kindness." (Read more)
Virginia's Sarah Cole: The middle school teacher helped organize a midterms outing for her students, to barnstorm college campuses in a push to get more young voters to the polls. (Read more)
Florida's Ivy Schamis: Ms. Schamis was teaching about the Holocaust when shots rang out at Parkland, killing two of her students. Now the lessons are deeply personal. (Read more)
Go Deeper: See our complete 'Inspiring' archive going back to 2016, and don't hesitate to share on your favorites. Get the latest herograms delivered straight to your inbox by signing up for The 74 Newsletter.
Get stories like these delivered straight to your inbox. Sign up for The 74 Newsletter