This article is one in a series at The 74 that profiles the heroes, victories, success stories, and random acts of kindness found at schools all across America. Read more of our recent inspiring profiles at The74Million.org/series/inspiring.
From San Diego to San Juan, from Seattle to San Antonio, we've spent the year traversing the country in search of innovative schools and inspiring student breakthroughs. Along the way, we've met hundreds of inspiring educators who are lifting up their students and their communities. As we near Thanksgiving and reflect on the year that was, here are a few of the standouts from 2018 — nine educators and district leaders we're thankful we met this year: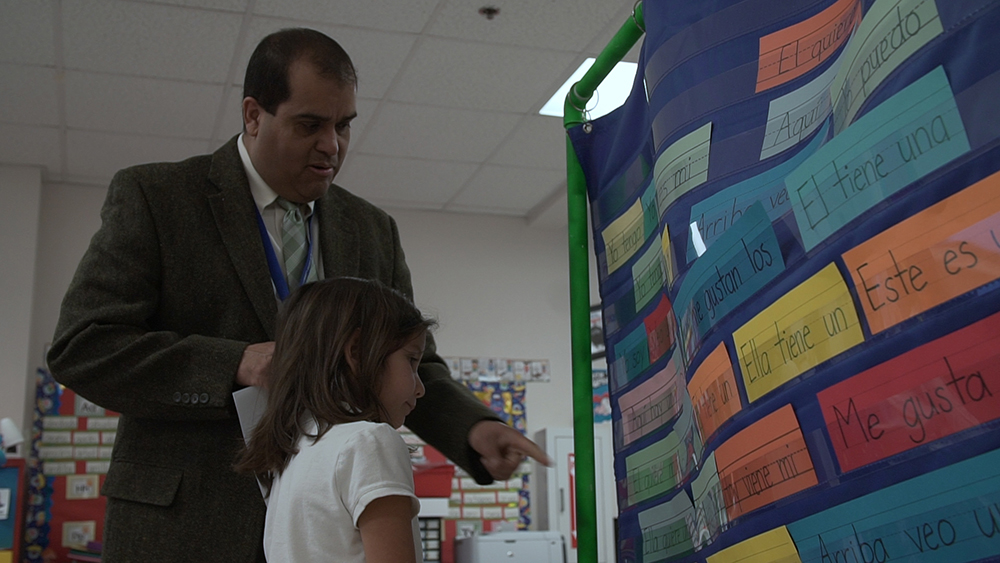 Principal David Garcia, San Antonio: It was our biggest reporting project of the year — an immersive deep dive into the San Antonio Independent School District, spotlighting the innovative school models being launched to assist with the district's groundbreaking integration efforts. At the center of the story was Mark Twain Dual Language Academy and its visionary leader, David Garcia. From the feature: "As part of a larger effort to boost student achievement and spur integration in a district composed almost entirely of impoverished Latino students, San Antonio ISD last year rebooted a flagging middle school in a historic neighborhood as a dual language program. Mark Twain Dual Language Academy now enrolls equal numbers of students from Spanish- and English-speaking households, also balanced by socioeconomic status. The seventh-largest metro area in the country, San Antonio leads the nation in economic segregation. The school's creation is part of an ambitious plan by education leaders to confront a concentration of extreme poverty in the district, one of 17 within the city's limits. By creating attractive schools like Mark Twain, the district is drawing in wealthy families from the city's other school districts. At the same time, Superintendent Pedro Martinez and his team have used detailed census data to identify children from the district's poorest and most isolated neighborhoods and create a groundbreaking enrollment system that ensures they have equal access to the sought-after new programs. In addition to Twain, the district has succeeded in attracting students to diverse-by-design schools that feature Montessori, high-tech, and gifted and talented models, among others. Coupled with an ambitious plan to make sure each school enrolls a socioeconomic cross-section of the city, the effort has drawn national attention." (Read more about Principal Garcia, and our full series on San Antonio schools, right here)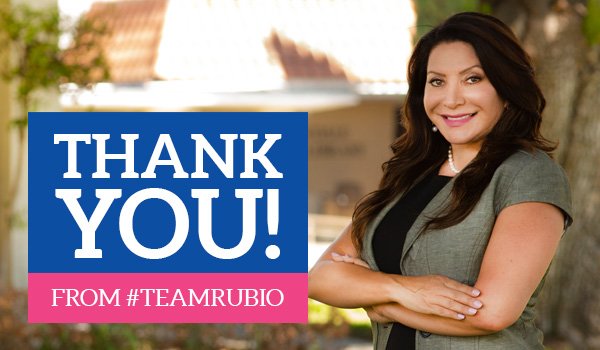 Candidate Susan Rubio, Los Angeles County: In California, one candidate who came in a distant second during the primaries won the general election despite a lack of support from the teachers union. Even though Susan Rubio was a public school teacher for 17 years, the California Federation of Teachers and United Teachers Los Angeles endorsed her opponent, Mike Eng, in the race for a state Senate seat in east Los Angeles County. She won by about 5 percentage points. Rubio told The 74 in an email that it was "heartbreaking" that she didn't get those endorsements, but she believes voters elected her because she has more personal ties to the community, in part because of her teaching background. "As a teacher and councilwoman, there wasn't a life story I hadn't heard or had personally experienced," she wrote. (Read more about Rubio and numerous other teachers who ran for office in 2018)
Teacher Rebecca Henderson, Rhode Island: It was the silence that made technology teacher Rebecca Henderson look up. Moments before, her sixth-graders had been giggling over two robots, which they'd nicknamed WALL-E and Eve, from the popular Pixar movie. But now, they were huddled in a circle, whispering. Finally, a few broke the silence and walked over to their teacher with an important question: Could they have a robot wedding? She thought for a moment. In any other school, in any other year, she might have said no. After all, it was the beginning of a new trimester, and she already had lessons planned out for the next month. But something else was turning in her head, and in two seconds she decided to scrap those plans. "Yeah, let's do it," she said.
It was exactly the kind of impromptu decision Henderson was supposed to be making. Her school, Barrington Middle School in Barrington, Rhode Island, is one of three personalized learning laboratory schools for the state, experimenting with deeper, experiential learning practices that officials hope will expand to encompass all of Rhode Island's 142,000 K-12 public school students and eventually become national models. As personalized learning has gained traction nationally, Rhode Island has become a leader in the field after launching a statewide initiative in 2016 under Gov. Gina Raimondo's Office of Innovation. Central to this $2 million public-private partnership are the three Lighthouse Laboratory schools — 360 High School, Barrington Middle, and Captain Isaac Paine Elementary — that are receiving $200,000 over two years to help fund professional development, curricular materials, or staff stipends. (Read more about Henderson and the Rhode Island effort)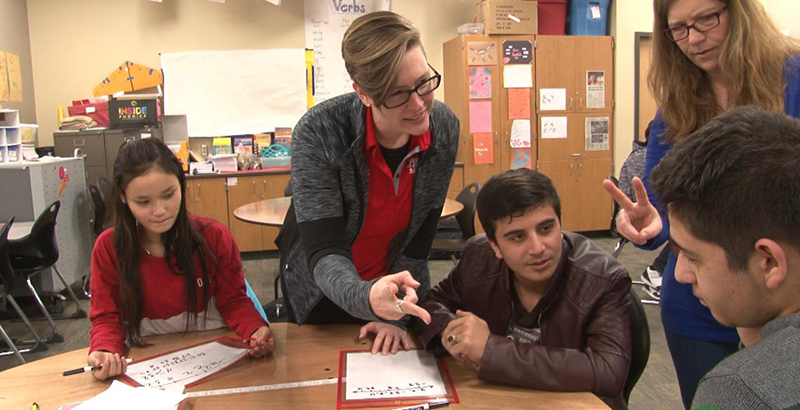 Teacher of the Year Mandy Manning, Spokane: Mandy Manning, a teacher of refugee and immigrant students in Washington state, plans to spend her term as Teacher of the Year encouraging schools to give students and their teachers a way to explore new experiences and build a stronger community. Both students and teachers should have "opportunities to seek out things that are outside of their understanding and their perceptions," she told The 74. "We do that very well in the lower grades … We tend to then become super, super academic-focused, and while that is important … it's even more essential that we also have connected community members who are able to reach across differences and collaborate with one another and communicate with one another." Manning teaches English and math to high school students in the Newcomer Center at Joel E. Ferris High School in Spokane, Washington. Since Donald Trump's 2016 election and dramatic policy changes that have created a more hostile environment for immigrants and refugees, it's become more important than ever for Manning to make sure her students know they're welcome, she said. (Read more about the 2018 Teacher of the Year)
Co-Founder Kriste Dragon, Los Angeles: Based in California, Citizens of the World Charter Schools operates three schools in Los Angeles that demonstrate that high performance and intentional diversity can go hand in hand. Each of the network's Los Angeles schools outperformed both Los Angeles Unified School District and the state on California's Common Core-aligned assessments in all subjects, for all subgroups. Identifying diverse neighborhoods and setting enrollment goals is the first step in the network's strategy for creating integrated schools. Each charter application identifies the communities that will be served by a school, looks at the community's demographics, and sets admissions benchmarks to mirror that diversity. In areas where many white and middle-class families are opting out of district schools, Citizens of the World sets goals to create schools reflective of the local population rather than local school enrollment. The network's commitment to diversity does not stop with enrolling a diverse student body; diversity is woven throughout the network's educational model, from pedagogy to parent engagement. Its approach to learning is designed to ensure that students have opportunities to interact with diverse peers and with a diverse curriculum. "We don't think that just by making your population diverse, that inherently leverages the diversity itself," said CEO and co-founder Kriste Dragon. (Read more about Dragon and Citizens of the World right here)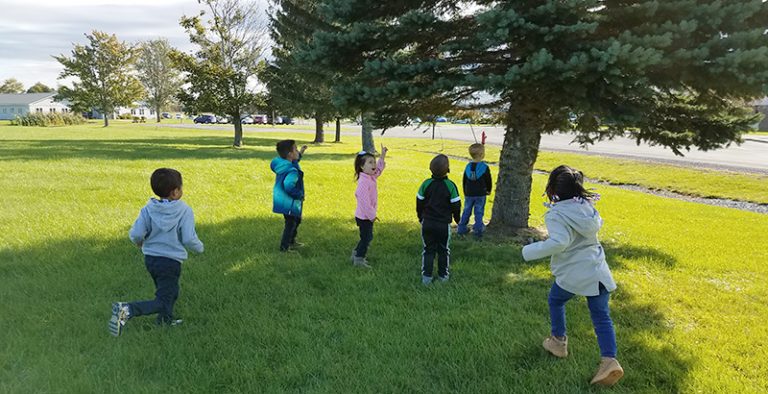 Pre-K Administrator Peg Drappo, Watertown: To learn the word "the," Kristen Bauter's kindergartners used to sit at their desks with a worksheet and circle words scattered across the page. Now, the 5-year-olds stand at a station digging through shredded blue paper to find cardboard fish marked "the." It's a change for the Watertown City School District in far upstate New York, where Bauter works. This year, the district has implemented a play-based learning curriculum for kindergartners and first-graders in its five elementary schools, an effort to make learning more developmentally appropriate and to cultivate students' social-emotional skills. It's also in alignment with the state of New York's new standards for early learners, which encourage play and "active, joyful engagement." "This is an intentional effort to remain within developmentally appropriate parameters that do not pit play against 'academic' learning," the state's Board of Regents said after voting in September to adopt the Next Generation math and English standards to replace the Common Core. That makes sense to early-learning researchers, who have long argued for play-based education for young students. Years of research have demonstrated the importance of play for childhood development, yet the "either/or" argument between play and academics, with their strict standards and assessments, has inhibited making playtime more prominent in the early grades. "In New York State and all over, with the Common Core, the standards have come down on these kids," said Peg Drappo, the district's pre-kindergarten administrator, "so we're trying to get kids career- and college-ready at 4 and 5 years old. We started to realize that's not what we need to do." (Read more about Drappo and the Watertown push for play-based learning)
Teacher Michael Tong, San Diego: At the Juanita Street campus of San Diego's Thrive Public Schools, the day begins with a high-five and a warm greeting at the visitors' gate. The charter elementary school currently occupies a handful of compact, semi-permanent buildings and a blacktop in a hilly stretch of the City Heights neighborhood. Its electronic gate is still pretty new; when Juanita Street first welcomed students in the fall of 2016, it was short of a few amenities that families typically look for, like play structures and a performance space. Almost two years later, the campus resembles a forward operating base more than a traditional school. But if the raw materials look like they were just dropped off an IKEA truck, the educational vision behind them is deliberate and assured. The purple modular classrooms that roughly 200 kids filter into each morning are festooned with student artwork and pictures of world leaders like Gandhi and Barack Obama. The outdoor stage facing the main office was constructed by the students themselves, part of Thrive's philosophy of project-based learning. The ad hoc look at Juanita Street reflects the dizzying growth of an organization still in its gestational phase. Here's what learning looks like at Juanita Hills: Olivia, 8, and Russell, 10, are both finishing up their first year in Core 3, a combined track of third and fourth grades. After their morning meetings, they've gathered in teacher Michael Tong's class to talk about the Light of Kindness. That's not a motivational poster of a lighthouse hung over the chalkboard. It's the name of a project they completed a few months back. Along with math and literacy, Thrive students focus on project-based learning. Each class takes roughly eight weeks, three times over the school year, to develop a project they complete together. The stage outside was one such project, created with the help of staff and a few parents. They've also created their own books and flown a fleet of drones over the blacktop outside. (Read more about Tong and Thrive Public Schools)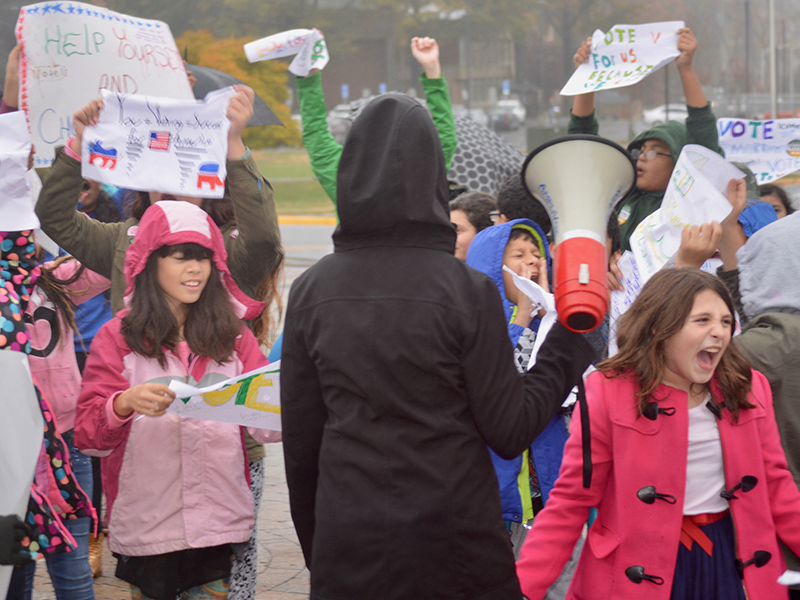 Teacher Sarah Cole, Fairfax: The get-out-the-vote advocates were young, some no more than 11, but they relied on an old favorite in their effort to get people to the polls. "We will, we will, get out the vote, get out the vote," they chanted, to the classic rock tune of Queen's "We Will Rock You." Way too young to vote themselves, these students — fifth-graders from Capital City Public Charter School and eighth-graders from E.L. Haynes Public Charter School, both in Washington, D.C. — spent a rainy Monday morning at George Mason University, where they practiced their skills at public polling and canvassing before leading the get-out-the-vote march across campus. "We're just trying to help out to see if you vote," said Amaya Leftwich, a fifth-grader at Capital City. The students learned about the historically low voter turnout in midterm races, particularly among the youngest voters, said Sarah Cole, the fifth-grade humanities teacher at Capital City who organized the event. "They have a very clear mission: They're here to increase those numbers," she said. "They're here to get people to vote and to get people to get their friends to vote, so that Congress can be a [body] that reflects the values of everyone, and not just a small group of people who vote during midterm elections." (Read more about Cole and the event right here)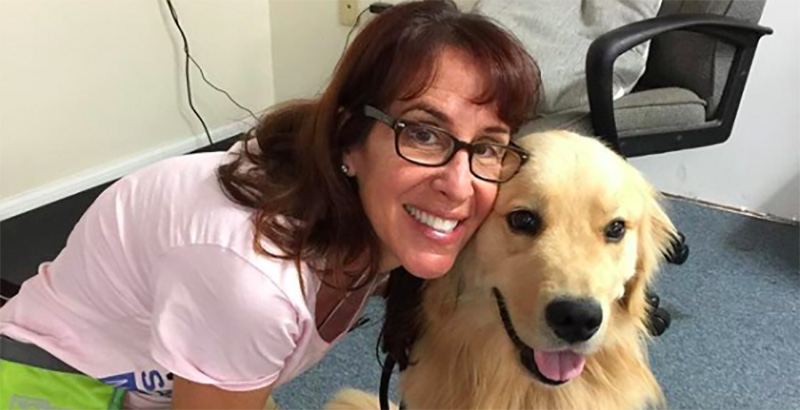 Teacher Ivy Schamis, Parkland: The students in Ivy Schamis's class had just presented strategies to counter hate groups on college campuses — a seemingly distant threat — when gunshots rang out from the hallway. Students leaped from their seats and scrambled to the corners of the classroom. Some ducked behind the teacher's desk, and others sought shelter behind a filing cabinet. But there were few places to hide. Schamis, who teaches a Holocaust history class at Marjory Stoneman Douglas High School in Parkland, Florida, likes to make connections between Nazi Germany and current events — and February 14 was no different. They'd just learned about the Hitler Youth, linking the exploitation of impressionable young German minds and the recent surge in hate groups at U.S. colleges. Seconds after the students dropped to the floor, the gunman shot through a window in the door and unloaded rounds into the classroom. Two students in the class — Helena Ramsay, 17, and Nicholas Dworet, 17 — were among the 17 people killed in the mass school shooting, one of the deadliest in U.S. history. "The lessons of the Holocaust came into our classroom," said Schamis, who has taught at the high school for 17 years. "There we were talking about how we're going to combat hate, and a complete hater busted into our class and killed two of our classmates." (Read more about Schamis, her students, and the impact of the Parkland shooting right here)
Support The 74's year-end campaign. Make a tax-exempt donation now.