Promposals 2018: The 14 Best Prom Proposals We Saw Teens Share on Social Media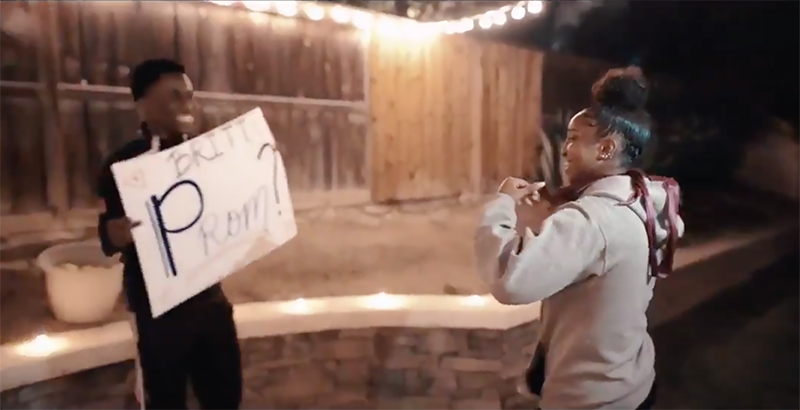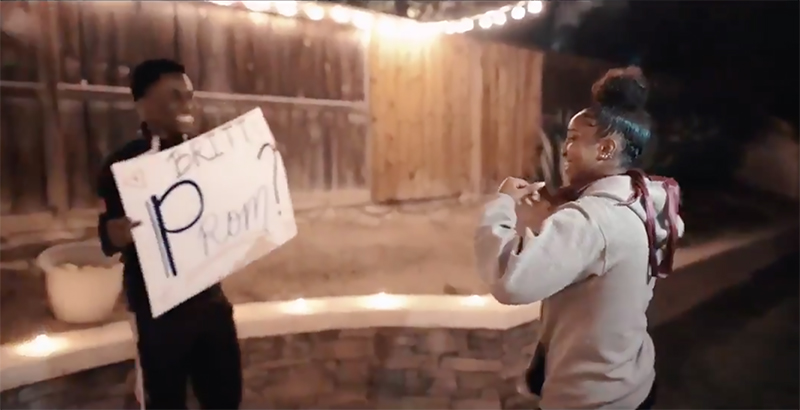 Prom season is upon us, but before the flurry of families snapping shots of teens in formal wear could happen, high school students had to muster the courage to ask one of their peers a simple question – will you be my date?
We found a plethora of promposals on social media, from students adorably serenading their would-be date with a ukulele to those who enlisted the help of law enforcement to seal the deal. We even caught Drake & Josh star Drake Bell helping one youngster snag his dance companion and the superhero Spider-Man swinging in with a Marvel-ously successful overture.
Whether it was a simple ask or an intricate plan to get a date, it's clear these teens tried their darndest to take the rite of passage head-on. Here are the funniest, sweetest, and most inventive promposals we found:
looks like i'm swingin' into prom with a MARVELous date 😉 @11Schoening @MarvelStudios pic.twitter.com/71uTbGGAjH

— kayla ❄️ (@kaylajbrower) March 24, 2018
If you would've told me when I was 8 that Drake from Drake and Josh would get me a prom date I would've thought you were crazy but… @dianacrofoot @DrakeBell pic.twitter.com/iN5itu1kQw

— Dominic Klemm (@dominic_klemm) March 29, 2018
Day 99: happy today for all school mass and seeing my bubbys, Carlee bringing some food & getting some work done, nice weather (temporarily), getting a prom date & quality time, future, and being home with the fam #mkhappydays pic.twitter.com/00KQ1n746x

— →Mary Kate← (@mkhalfmann) April 10, 2018
I got a prom date? (and in case you don't know, the reason I had a cop come and help ask is because Jeremy loves cops and handcuffs) pic.twitter.com/aqeRMArruM

— Carly Hunt (@cmhunt0915) March 29, 2018
Nervous as hell, 1 months learning, but deeply in love with my prom date?? #promposal pic.twitter.com/afdgXJU99H

— GPapi?? (@goldylawx) March 21, 2018
Got the gayest date to prom…me ??#prom2k18 pic.twitter.com/un7UtbkUHM

— Miguel-san (@migueldeguzman_) April 5, 2018
my date to prom ❤️ #ERHSPromposal2018 @ERHSASB pic.twitter.com/dBBakRQu0y

— KM (@kaylaamolina) March 28, 2018
We had Promposal at our high school bible study last night!
Need a prom date?
Get to church and you never know what's going to happen! pic.twitter.com/kxl38N4xLg

— ??????? ????? ??????? (@richardgierman) March 21, 2018
Prom date☑️❤️ pic.twitter.com/xop5utMG1G

— Amelia (@AmeOliverio6) March 30, 2018
couldn't have asked for a better Prom date ?? pic.twitter.com/aOQNxt8x6H

— kc (@caaseylopez) April 6, 2018
Got my prom date ! Happy early birthday to my girl ! ❤️ pic.twitter.com/weyDXhIYoY

— Y A M A (@logan_yamaoka) April 6, 2018
Prom Date✅? pic.twitter.com/fOQAXbmR4y

— Jay⚡️7️⃣ (@Jaiden_MJ) March 29, 2018
definitely took many tries to make it but prom date ✔️ @albionyou pic.twitter.com/Sc5FtrhoFv

— ariana (@arianabagheri) April 10, 2018
Get stories like these delivered straight to your inbox. Sign up for The 74 Newsletter