In 1957, Hotel Turned Away Black Newlyweds. 60 Years Later, New Jersey Fifth-Graders Organized Them a Long-Overdue Honeymoon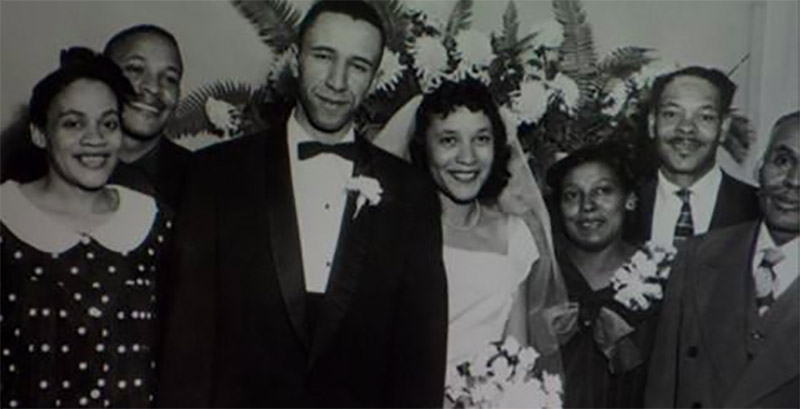 This article is one in a series at The 74 that profiles the heroes, victories, success stories, and random acts of kindness to be found at schools all across America. Read more of our recent inspiring profiles at The74million.org/series/inspiring.
A group of New Jersey fifth-graders was so touched by a black couple's tale of being turned away from their honeymoon hotel in the 1950s due to racism that they took it upon themselves to right the historic wrong.
The kids arranged a special celebration for the couple — just in time for their 60th anniversary.
In 1957, young newlyweds Gilbert and Grace Caldwell drove from North Carolina to Mount Airy Lodge in Pennsylvania's Pocono Mountains, only to be sent packing because of the color of their skin.
Giving thanks to God for the witness of retired Rocky Mountain Conference pastor Gil Caldwell and his wife Grace, and a group of elementary school children who know it is never to late to right a wrong.https://t.co/3cSmjIi0ys

— Bishop Karen Oliveto (@BishopOliveto) January 14, 2018
Gil Caldwell, a minister who often speaks to students and others about his work in the civil rights movement, told the story of his honeymoon on a visit to Bear Tavern Elementary School in Titusville, New Jersey.

It's a story he tells often.
Wonderful story on @CBSEveningNews about a friend of mine whom I honored to worked with in Denver who was so helpful to my service – Rev. Gil Caldwell is one of the great warriors whose shoulders I stand on. https://t.co/m75Bez6iKt Thanks to those students!

— Peter Groff (@petercgroff) January 13, 2018
"First they pretended I did not have a reservation," he told CBS News. But he had a copy. Then the hotel's story changed to, 'If we said yes, our guests would be very unhappy.' "
The students found the resort's mistreatment of the couple outrageous.
"At the end of the story I was like, 'That's just terrible,' " one student told CBS.
"It was really heartbreaking," said another. "I feel like this is the worst thing that someone could do to someone."
We're not crying, you are. A beautiful story, featuring former longtime @PFLAG board member Rev. Gil Caldwell. https://t.co/GJxbrxUfpI #FridayFeelings

— PFLAG National (@PFLAG) January 13, 2018
So the kids decided to do something about it. They started a letter-writing campaign asking if the new owners of the hotel, now called the Mount Airy Casino Resort, would give the Caldwells another chance at the honeymoon they never got to enjoy.
They agreed. CBS News aired footage of the couple arriving for their stay last month.
In 1957, Gilbert and Grace Caldwell were turned away from their honeymoon resort for being black. A group of fifth graders in New Jersey, upon hearing the Caldwells' story, sought to take action. https://t.co/o8RStKb9pn pic.twitter.com/vonHFnTqDv

— CBS News (@CBSNews) January 13, 2018
"We're here! We're here! We're here!" Gil Caldwell announces in the video. A valet opens the door for him and gives him a firm handshake. And though he walks with a cane, Caldwell strides swiftly down the hotel's brightly colored hallways.
"The rug feels so nice," Grace Caldwell comments.
"It's a beautiful place," her husband agrees.
Once in their room, despite the camera crew, they kiss.
The school actually surprised the couple with the news at an assembly in May. After welcoming the Caldwells back, language arts teacher Christina Virtucio pinned a boutonniere on Gil and gave Grace a wrist corsage. Students read excerpts from the letters they had written about the couple's experiences in 1957.
Then Principal Christopher Turnbull announced the resort's offer of an all-expense-paid stay.
"What you do for me — how wonderful, how magnificent," Gil Caldwell told the students, according to CentralJersey.com.
The resort itself also reposted the CBS story, writing on Facebook:
"It's never too late to right a wrong. Gilbert and Grace Caldwell were treated unjustly when they were turned away on their honeymoon over 60 years ago. Mount Airy was a much different place at that time than it is today. Inspired by letters from the fifth-grade students of Bear Tavern Elementary School, we invited the couple back for an all-expense-paid honeymoon redo. We love being able to show how far we've come."
In the comments on the post, a representative of the casino said the couple was "a delight to host," and added, "It was the least we could do."
Said Grace Caldwell to CBS, "It was really magnificent to know that kids cared that much."
Get stories like these delivered straight to your inbox. Sign up for The 74 Newsletter