As Chicago Faces Surge in Student Sexual Misconduct Reports, Advocates Warn the Problem Isn't Unique to America's 3rd-Largest School System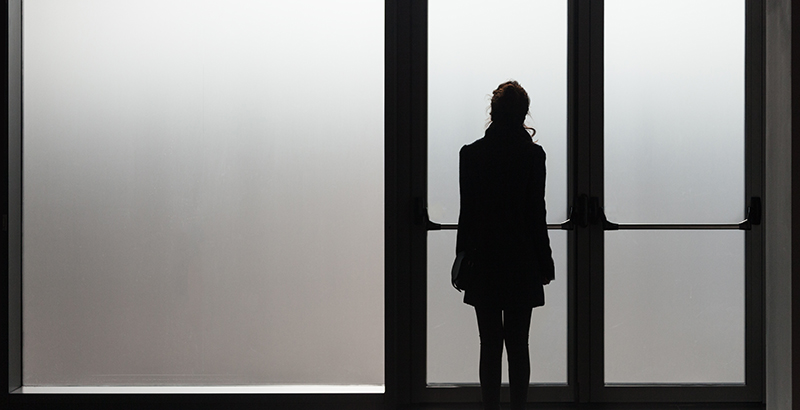 It all began with a damning newspaper investigation about pervasive sexual abuse and a school district's failure to act. One student was raped 40 times by a volunteer coach with four previous felony convictions. Children tormented another student at school after a teacher was arrested for sending her lewd messages. A security guard remained on campus after multiple girls reported that he groped them.
The investigation last year by the Chicago Tribune outlined widespread failure on the part of Chicago Public Schools to investigate sexual misconduct allegations. The investigation found that school officials often didn't report complaints of sexual misconduct to police and frequently subjected student victims to repeated interrogations, while ineffective background checks gave educators with criminal convictions easy access to children.
In total, the Tribune found more than 500 cases over the past decade in which students reported to police that they were sexually assaulted or abused at school. While the investigation has forced district officials to grapple with a significant problem within its walls, the issue isn't unique to America's third-largest city. Sexual misconduct is pervasive in America's K-12 schools, advocates say, and district officials have long failed to adequately address it.
What is unique about Chicago is that authorities have acknowledged a "systematic disregard of sexual harassment in schools," said Elizabeth Tang, an attorney at the National Women's Law Center who focuses on sexual harassment in K-12 schools. But she said that sexual misconduct endured by students "is not uncommon at all."
In response to the Tribune investigation, the district created the Office of Student Protections and Title IX to investigate allegations and to better support student victims. Last month, Chicago education officials outlined an apparent surge in reporting among victims after the district launched an initiative to better address the problem. Over the course of four months, district officials received 932 sexual misconduct complaints.
The bulk of complaints center on misconduct perpetrated by fellow students. According to data from the district Title IX office, officials received 764 student misconduct complaints between September and December. Most of those complaints involved allegations of inappropriate touching and sexual harassment. During that same period, the office received 169 reports of adult sexual misconduct.
Douglas Henning, the office's interim chief, said that although the number of reported incidents is up, it's difficult to tell by how much because the district previously lacked a cohesive method of tracking and monitoring cases among the city's more than 600 schools. But he said the district expected an increase in complaints as prevention efforts build and victims grow more comfortable reporting.
Experts in the field share that view.
"The more you talk about it, the more disclosures you get," said Sean Black, assistant director of the Illinois Coalition Against Sexual Assault. "People often think, 'Wait a minute, they're doing prevention programming, so the numbers should go down,'" but that's not the case generally. "When you do prevention programming, the numbers go up on disclosures because people now understand what happened to them was wrong."
Meanwhile, the school board's Office of Inspector General has taken charge of investigating adult-on-student sexual misconduct. The office fielded 136 cases between October 2018 and Jan. 9, the bulk of which fall under an expansive definition of what the office characterizes as "creepy" — for example, standing uncomfortably close to children while speaking to them. Other cases include sexual comments, abuse, and grooming potential victims. The district did not previously investigate allegations that fall under the "creepy" category, said Inspector General Nicholas Schuler.
As a result of the complaints, the inspector general reported, six employees have been fired from their jobs, one person retired following the allegations, four substitute teachers have been blocked from teaching in the district, and 33 people have been removed from their jobs pending investigations.
Following the Tribune report, the Chicago school system also came under fire from the U.S. Department of Education. In September, the department's Office for Civil Rights announced it would withhold millions of dollars in federal money because it "identified serious and pervasive violations under Title IX." The Chicago district shot back with a lawsuit, alleging that the department withheld money without allowing the district to appeal the decision. District officials declined to comment on the lawsuit.
Meanwhile, state lawmakers in Illinois have also vowed to address the problem, promising legislation to swiftly remove licenses from educators who sexually abuse children, increase public access to school employee disciplinary records, and require districts to report student sexual assault or abuse cases to state education officials.
Still, Schuler said, he's optimistic about the district's efforts to combat sexual misconduct. With his office taking the lead on adult-on-student misconduct allegations, cases are receiving independent investigations for the first time.
"I do think this is a huge step in the right direction," Schuler said, adding that he's confident the district will get a handle on the problem and sexual misconduct "won't be swept under the rug anymore."
An underreported problem
The national outlook is a little different. As officials in Chicago were thrust into the spotlight on sexual misconduct, advocates say most districts across the country have failed to adequately address abuse. Even understanding the scope of the problem can be a challenge because victims often do not report attacks. Tang of the National Women's Law Center argues that inaction from school officials further drives underreporting.
"Students look around and they see that when their classmates do report, nothing gets done, and that's going to discourage them from reporting as well," she said. "If you know that no one is going to help you, why put yourself through the trauma of having to live through your experience again?"
In one survey from 2011, about half of students in middle and high school said they experienced sexual harassment over the course of an academic year, yet fewer than 10 percent of respondents said they reported the abuse to school officials. More than 1 in 5 girls ages 14 to 18 reported they'd been kissed or touched without their consent, according to a 2017 student survey.
For years, efforts to prevent student sexual misconduct have converged around universities. As a result, advocates say, less attention has been paid to problems at the K-12 level. That issue re-emerged as the Education Department proposed new rules on how educators should handle sexual misconduct allegations under Title IX, the federal law prohibiting sex discrimination in schools. Broadly speaking, those rules would strengthen protections for students accused of sexual misconduct while limiting avenues of relief for victims. The department's Office for Civil Rights is currently investigating nearly 300 cases involving sexual harassment and violence at K-12 schools, according to the most recent federal data.
Tang said the department's proposed guidance could spell trouble for K-12 students in particular because it would limit the avenues in which victims could report abuse. Victims of student-on-student misconduct would be required to report allegations to either a teacher or a district Title IX coordinator — excluding school officials such as special education aides or coaches who may have closer relationships with students. Students victimized by school employees would be required to report allegations to the district Title IX coordinator.
Even when students do report misconduct to school officials, Tang said, survivors are often ignored, blamed, or even punished for engaging in sexual behaviors. She pointed to pending litigation in Florida, which the National Women's Law Center filed against Miami-Dade County Public Schools. In that lawsuit, which was filed in January, a high school student alleges older boys sexually assaulted her in school bathrooms on three separate occasions. When the victim reported the attacks, she alleges the district engaged in a "cover-up," coerced her to retract her complaint, and suspended her for sexual misconduct.
"This kind of scenario is something that isn't talked about enough," Tang said, "Schools are actually punishing students when they do report sexual harassment."
'A new generation'
Beyond Chicago, state advocates say districts across Illinois are ill-equipped to address complaints. Under a 2007 state law, school employees who work with children are required to receive training every two years from experts in domestic and sexual violence.
But a recent report from the Sargent Shriver National Center on Poverty Law found that a lack of comprehensive district policies has obstructed student survivors. Statewide, researchers found that educators failed to uphold the confidentiality of student reports and that school personnel are often unequipped to help survivors. School officials often dismissed the experiences of victims and in some cases punished them.
"Even when there are schools that do the right thing, it was because they just happened to have someone who cared and might have had connections with community-based organizations or something," said Wendy Pollack, founder and director of the Women's Law and Policy Initiative at the Shriver Center. "It wasn't because there was some policy in place that was firmly established and everybody knew what to do and where to go."
Revised district policies on sexual misconduct are part of the district's efforts to combat sexual misconduct. But the broader push, officials say, is to create a safer environment for children.
"The big thing that we're doing is really shifting the culture," Chicago Public Schools CEO Janice Jackson said in a recent interview with WTTW. "We have an opportunity to raise a new generation who better understands what appropriate relationships look like."
But for Chicago officials to shift the district-wide culture around sexual misconduct, Black of the Illinois Coalition said it must be in the fight for the long haul. Given the sheer size of the district, with roughly 361,000 students, fixing the problem will take time.
"There are no quick fixes in institutions of this size," Black said. "The Catholic Church isn't fixed overnight, the military isn't fixed overnight, CPS will not be fixed overnight."
Get stories like these delivered straight to your inbox. Sign up for The 74 Newsletter