Adams: A Modest Proposal for Turning NYC School Admissions Upside Down — & Letting Parents Decide the Education They Want for Their Kids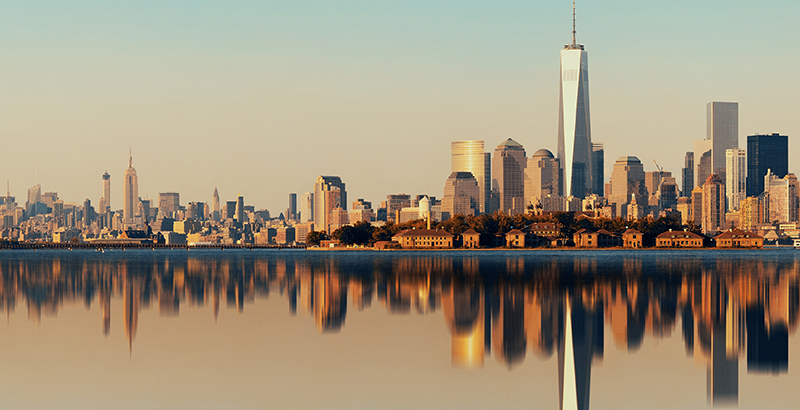 New York City is serious about school choice (to the chagrin of some).
Sure, there are zoned elementary schools, which accept kids based only on address and sometimes don't even have room for all applicants.
But there are also unzoned schools, dual-language programs, gifted and talented programs (accelerated and enriched) and magnet schools.
The problem is, for all of the above, the demand far exceeds supply. Twice as many students qualify for accelerated/enriched programs as there are seats for them. Unzoned progressive schools might get more than 500 applications for 50 spots. Even zoned families are sometimes shut out of local dual-language programs.
But, what if …
Currently, New York City parents rank 12 general ed kindergarten choices (including zoned, unzoned, magnet and dual language) on one form and, if their child qualifies, up to 12 G&T schools and programs on a separate form. Kindergartners are then assigned a seat based on how the schools have ranked them (be it geographic priority, test score or straight lottery).
But what if …
Parents didn't rank specific schools?
What if …
Parents ranked specific programs, e.g.:
1st choice) Accelerated
2nd choice) Dual Language Mandarin
3rd choice) Dual Language Spanish
4th choice) Progressive
5th choice) STEM enrichment
6th choice) Art enrichment
… And so on.
What if …
A computer algorithm more sophisticated than the one in use now aggregated students by interest and location to create schools that exactly match parental choices? (The reason for ranking more than one choice is in case such a small number in one accessible area asked for a particular program that it made more sense to place the handful of affected children in their second-choice, more-popular option.)
Basically, if 100 families in Brooklyn wanted dual language, two schools within their general commuting distance would be designated Spanish dual-language schools. The same would apply to those who wanted an accelerated curriculum (standard NYC curriculum taught one year earlier, as happens currently at the citywide G&T schools), or those who preferred a progressive approach.
Everyone would get what they want.
It wouldn't cost the city anything extra, since we're not talking about building new schools. We are talking about giving existing schools new themes. More teachers wouldn't be required, since we aren't talking about an influx of new students, merely a stable number of students assigned in a new way.
We wouldn't even need special teacher retraining, since teachers currently move from traditional to progressive schools, from general ed to G&T, without a substantial change in certification. The only issue might be if there is more demand for dual-language programs than there are teachers who speak both languages, but, frankly, there have already been cases of Bronx Latin middle school not having a Latin teacher on staff, and another school where the only Mandarin teacher left in the middle of the year and all the kids were shifted to Spanish. That's a problem that needs to be fixed even if this upside-down school choice plan isn't implemented.
Geography would still be part of the equation — nobody wants to spend an hour on a bus each day with a 5-year-old — though parents could also indicate how far/long they'd be willing to travel. But it would be only one piece of the puzzle. Flexible catchment areas would mean families wouldn't be stuck in the present-day situation, which happens all too often, of the school they want being a block away while their zoned school is a mile in the other direction. Two kids living in the same building might be assigned to two different schools if one family opted for an enriched art program while the other wanted math enrichment. Yet both would be more or less nearby.
Naturally, school diversity would increase. As it stands now, G&T testing favors parents of means who can research programs and prep their child for the test. The new plan would require no testing. Anyone who wanted an accelerated program would simply need to request one. (Don't let the designation fool you; there is nothing American "gifted" children are doing in their accelerated programs that general ed students aren't doing in Europe and Asia.)
We could debut this approach in elementary school, then roll it into middle and high school admissions. No screens, just like the advocates want, and no zones. And a specialized high school for everyone, on demand.
The Department of Education would finally have schools that "look more like the city," and families would be able to access exactly the educational experience they want for their children — no shutouts, no waiting lists.
It's basically the magnet school reimagining that the department's School Diversity Advisory Group suggested in its report Making the Grade: The Path to Real Integration and Equity for NYC Public School Students. Only instead of the city picking what types of magnet schools there should be and leaving parents to continue fighting over limited resources, we could work on the principle that education is one of the few things that doesn't need to be a zero-sum game, and let families democratically determine the nature of each and every school.
Alina Adams is a New York Times best-selling romance and mystery writer, the author of Getting Into NYC Kindergarten and Getting Into NYC High School, a blogger at New York School Talk and mother of three. She believes you can't have true school choice until all parents know all their school choices — and how to get them. Visit her website, www.NYCSchoolSecrets.com.
Support The 74's year-end campaign. Make a tax-exempt donation now.