The ACLU'S Fight Against Classroom Censorship, State By State
The legal organization is opposing book bans and anti-critical race theory laws in 10 states, with the possibility of more lawsuits to come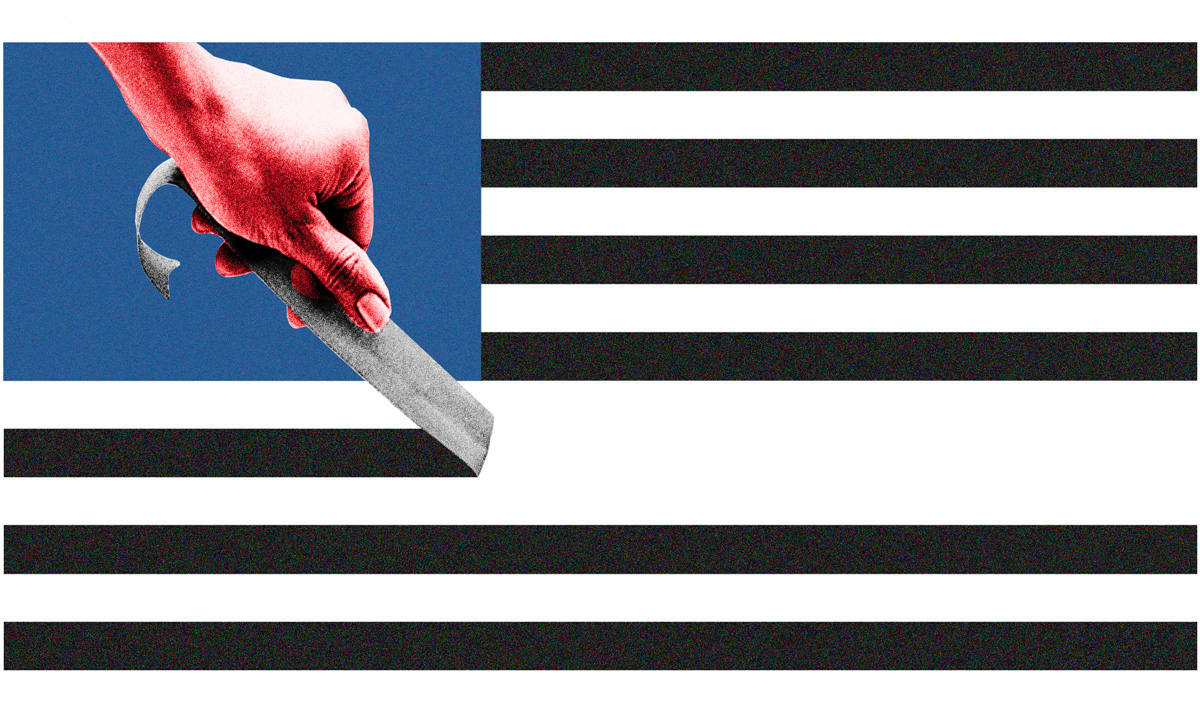 Updated, Sept. 16
A spate of policies banning books and tamping down teachings on race and gender proliferated nationwide in 2021 and 2022 — but are those rules actually legal? The American Civil Liberties Union has launched a multi-state effort to find out by challenging them in court.
The approach includes a mixture of lawsuits, public records requests and legal letters alleging the right-wing rules violate the First Amendment and other constitutional protections.
In Mississippi, a letter from the organization helped reverse a mayor's decision to withhold $110,000 in funding from a local library until librarians removed LGBTQ literature. In Virginia, the ACLU urged a state court to dismiss a ban on the sale and distribution of the books Gender Queer and A Court of Mist and Fury — which it did. And in Florida, a lawsuit litigated by the organization seeks to throw out provisions of the state's "Stop W.O.K.E." law that infringe on college and university instructors' long-established academic freedoms.
"These laws have absolutely no relationship to any legitimate pedagogical interest and, in fact, are purely partisan political tools," said Emerson Sykes, ACLU staff attorney. "We focus on challenging these laws in court."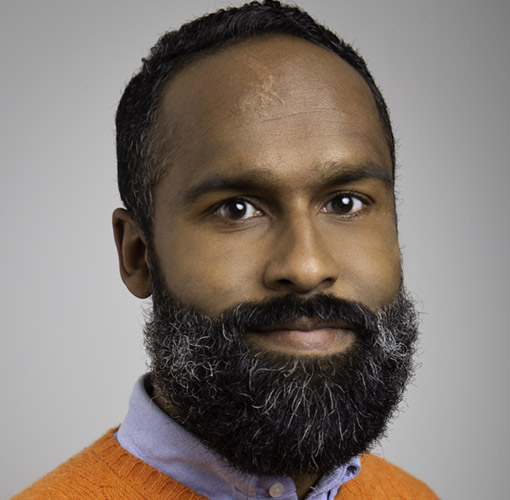 To date, legislation limiting classroom discussion of race and gender has been proposed in 42 states and adopted in 17, according to an Education Week tracker. Many outlaw "divisive" topics and lessons that cause students to "​​feel discomfort, guilt, anguish" on account of their race or gender. Some explicitly ban the teaching of critical race theory, a graduate-level scholarly framework examining how racism is embedded in American institutions. The term has become a catch-all many Republicans use to describe teachings about systemic racism.
Right-wing, mostly white parent groups such as Moms for Liberty and Parents Defending Education have pushed for the bills, which have been supported almost exclusively by conservative politicians. Those who favor the restrictions broadly argue that classroom teachings about race can serve to divide students and give them a pessimistic view of the country's history. They contend LGBTQ material can make students vulnerable to sexual predation, though those claims have not been substantiated, and should be under the purview of parents, not schools.
Simultaneous moves to ban books have also spread in response to parent activism. With more than 680 attempts to remove or restrict literature in schools and libraries from January through August, 2022 is on track to surpass 2021's count, which was already "the highest number of attempted book bans since we began compiling these lists 20 years ago," ALA President Patricia Wong said in an April press release.
So far, the ACLU has challenged classroom censorship efforts in 10 states, including three lawsuits against rules limiting teachings on race and gender. In its more than 100 years of operation, the organization's free speech battles have extended across all political ideologies, including defending the rights of the KKK and Nazis to express their views peacefully.
The number of challenges to anti-CRT laws could soon increase, said Sykes,
"We are actively tracking and considering litigation in multiple states at the moment."
Here's a nationwide look at what has played out so far: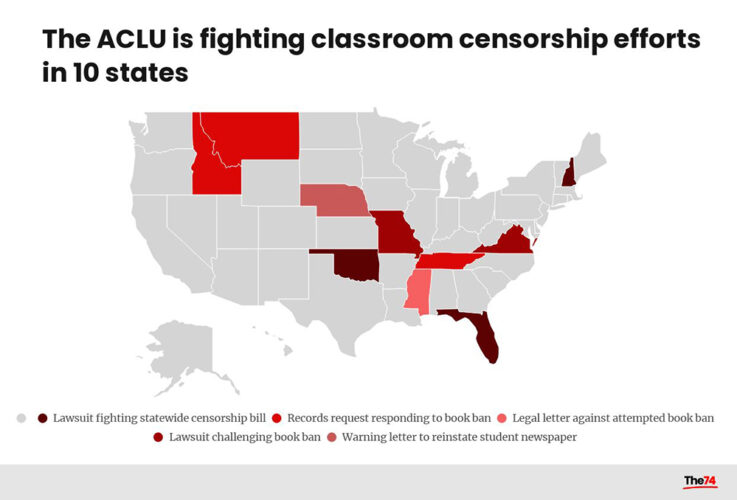 Oklahoma
In October 2021, the ACLU and affiliate organizations filed a lawsuit, BERT v. O'Connor, challenging a statewide bill that restricts public school instruction on race and gender. As a result of the law's approval, according to the ACLU, school districts in the state have told teachers to avoid using terms such as "diversity" and "white privilege" in their classrooms, and have removed To Kill a Mockingbird, Raisin in the Sun and other seminal books from reading lists.
The court's decision will have ramifications for Tulsa, the state's second-largest school district, which received a demotion in its accreditation status after the State Board of Education found an implicit bias training it administered was in violation of the state anti-CRT law. The city, which was the site of the 1921 Tulsa Race Massacre that left hundreds of Black residents dead and over 1,250 homes destroyed, had recently doubled down on teaching the dreadful, long-buried episode. The demotion does not prevent teachers from covering that history, but some fear may lead teachers and school leaders to feel as if they are on thin ice.
New Hampshire
New Hampshire is among the 17 states that have passed laws restricting lessons on race and gender. The ACLU's lawsuit, Mejia v. Edelblut, alleges that the Granite State's legislation is so vague that it violates the 14th Amendment, because teachers' innocent misunderstandings can place their jobs in jeopardy. The state chapter of the National Education Association, one of the plaintiffs, said teachers repeatedly voiced they were confused about what they could and could not teach, and were scared of the repercussions for guessing wrong. Letters to the state asking for clarification, the ACLU says, went unanswered.
Florida
Gov. Ron DeSantis signed Florida's Stop W.O.K.E. Act in April, tamping down on teachers' and employers' ability to hold discussions related to race and gender. "We will not let the far-left woke agenda take over our schools and workplaces," DeSantis said.
But the law has already run into legal difficulties. In August, a federal judge placed an injunction on the provisions that apply to the workplace. Now, a group of seven professors and one undergraduate student, represented by the ACLU, have also challenged the law's restrictions on colleges and universities.
"There is a longstanding history in the Supreme Court and courts across our country of recognizing the freedom of professors, lecturers and educators in higher education to determine what to teach and how to teach it," said Leah Watson, senior staff attorney with the American Civil Liberties Union's Racial Justice Program.
Tennessee
In February, after the McMinn County Board of Education decided to remove the graphic novel Maus from the eighth-grade curriculum, the ACLU of Tennessee filed an open records request calling for the board to share the parent complaints it received over the book.
Virginia
After Virginia initiated proceedings to block the sale and distribution of two books, Gender Queer and A Court of Mist and Fury, the ACLU and ACLU of Virginia filed a joint motion alongside several independent bookstores urging a state court to dismiss the obscenity proceedings against the two works. On Aug. 30, the court followed that recommendation and dismissed the attempted ban.
"The First Amendment is clear — disliking the contents of a book doesn't mean the government can ban it," the ACLU wrote on Twitter.
Missouri
A Trump-appointed federal judge denied an ACLU motion for a preliminary injunction against the Wentzville School District's book ban. The ACLU of Missouri originally filed a class action lawsuit on behalf of two Wentzville students after the school district pulled several books with Black, Hispanic, Asian and LGBTQ main characters from the shelves of its libraries. The lawsuit sought to temporarily halt the district's book review policy. A trial on whether to permanently ban the district from enforcing that policy is set for October 2023.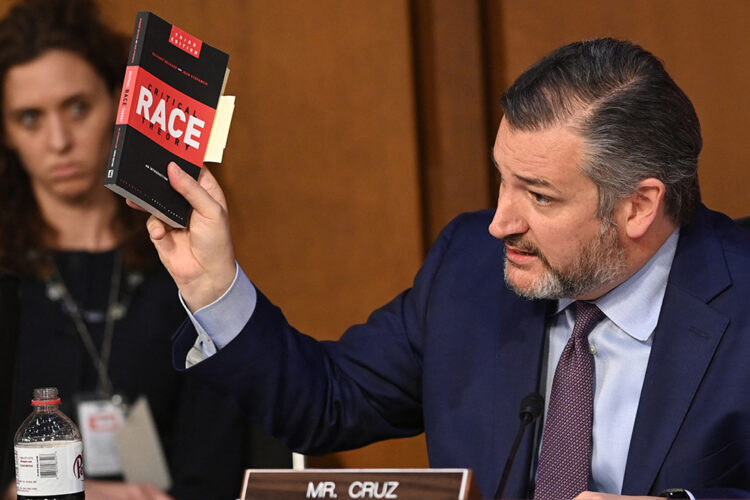 Montana
The ACLU of Montana in February filed a public records request after officials in Kalispell, Montana held meetings over whether to ban Lawn Boy by Jonathan Evison and Gender Queer by Maia Kobabe. The board dismissed the first potential ban and has delayed a decision regarding the second.
Meanwhile, books peppered with bullet holes were left in the Kalispell book drop in early August. Local police investigated and concluded that the books — none of them controversial titles — were mistakenly donated after being used for target practice, but the unnerving incident spurred the resignation of at least two librarians.
Nebraska
In late May, a Nebraska school district shut down its award-winning student-run Viking Saga newspaper three days after the 54-year-old outlet published an LGBTQ-themed edition. The superintendent of Northwest Public Schools, in Grand Island, Nebraska, said the paper's final issue was not the sole reason for its elimination. But school board Vice President Zach Mader was quoted in the Grand Island Independent, saying, "If (taxpayers) read that (issue), they would have been like, 'Holy cow. What is going on at our school?'"
In response, the ACLU of Nebraska submitted a public records request for all documents and communication records related to the decision scrapping the publication. The district's legal representatives have said they are currently working to put those materials together. The ACLU also sent a letter to the superintendent warning that the move violated students' constitutional rights and other federal protections.
"The District's unlawful attempts to quash student journalism and student opinions violate students' rights to freedom of speech and equal protection under the Nebraska and United States Constitutions," said the letter. "We urge the District to immediately remedy these violations [by] reinstat[ing] both the school paper and the journalism program."
Mississippi
In January, Ridgeland Mayor Gene McGee withheld $110,000 from the town's public library, giving librarians an ultimatum: get rid of LGBTQ literature or lose operational funds that had been slated for the building. The ACLU of Mississippi in February responded with a warning letter to McGee. "You have no authority to undertake such measures, and your actions are unconstitutional," staff attorney McKenna Raney-Gray wrote. Following the letter, the funding was delivered to Ridgeland Public Library.
Idaho
In May, the Nampa School District banned 22 books from libraries and classrooms, including The Kite Runner by Khaled Hosseini, The Handmaid's Tale by Margaret Atwood and The Bluest Eye by Toni Morrison. Concerned over a potential First Amendment violation and the possibility of bias in the board members' decision, the ACLU of Idaho in July filed a public records request for all communications related to the board's adoption of the policy.
Support The 74's year-end campaign. Make a tax-exempt donation now.