ACLU Lawsuit Looks to Take Down Oklahoma's CRT Teaching Ban as Free Speech Violation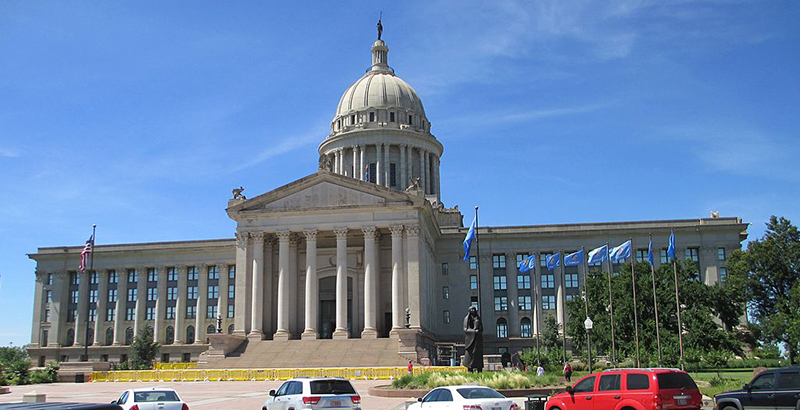 Support The 74's year-end campaign. Make a tax-exempt donation now.
An American Civil Liberties Union lawsuit challenging Oklahoma's restriction of public school instruction on race and gender has a good shot of success, believes a top First Amendment expert. And similar litigation testing statutes implemented to prevent the teaching of critical race theory may soon be filed against other states, he predicts.
On Oct. 19, a group of educators and civil rights groups backed by the ACLU sued the state of Oklahoma over H.B. 1775, alleging that the law violates students' and teachers' right to free speech by tamping down on classroom discussions of race and gender.
"There is a pretty good chance that students can show their First Amendment rights have been violated," Frank LoMonte, director of the University of Florida's Brechner Center for Freedom of Information, told The 74.
The Oklahoma law, which took effect in May, prohibits teaching that anyone is "inherently racist, sexist or oppressive, whether consciously or unconsciously," or that students should feel "by virtue of his or her race or sex, (he or she) bears responsibility for actions committed in the past." Observers described the rule as an "antiracism teaching ban."
Though the bill text does not expressly mention critical race theory, the state legislature quickly took up and passed the law while a wave of similar legislation swept through Republican-held statehouses nationwide, some of which did explicitly prohibit CRT.
Critical race theory is not an ideology, but a lens of thinking that considers how political institutions may perpetuate structural inequities, experts previously explained to The 74.
As a result of the law's approval, according to the ACLU, school districts in the state have told teachers to avoid using terms such as "diversity" and "white privilege" in their classrooms, and have removed To Kill a Mockingbird, Raisin in the Sun and other seminal books from reading lists.
When schools restrict academic content, it can amount to a First Amendment violation if the court concludes that the censorship was politically motivated, said LoMonte, referencing a 1982 Supreme Court precedent in a case over book banning. The ruling established students' right to receive information, he explained, but also gives school boards some latitude in choosing to pull books.
"If the complaint is right, that classic books like To Kill a Mockingbird are being removed from the curriculum for no reason other than political ideology," said the legal expert, "then that is a First Amendment injury to the students."
Bill sponsor Oklahoma Rep. Kevin West, however, does not believe that H.B. 1775 contributes to classroom censorship.
"The law ensures that all history is taught in schools without shaming the children of today into blaming themselves for problems of the past, as radical leftists would prefer," he wrote in an email to The 74. "The legal complaint is full of half-truths, and in some cases blatant lies."
West did not specify which of the case's arguments he considered inaccurate, and did not respond to questions asking whether he had intended for the bill to result in book bannings.
Plaintiff Regan Killacky, a public school teacher in Edmond, a city on the northern edge of the Oklahoma City metropolitan area, said he was instructed to steer clear of certain concepts and phrases in his curriculum, and is no longer allowed to engage his students in educational conversations on race and gender.
"H.B. 1775 limits my ability to teach an inclusive and complete history within the walls of my classroom, ultimately restricting the exact type of learning environment all young people deserve — one free from censorship or discrimination," said Killacky.
Discussions on race in Oklahoma schools are especially important, advocates say, because of incidents of racial violence in the state's past, including the 1921 Tulsa Race Massacre. In a larger effort to grapple with "hard history," Tulsa Public Schools began teaching that episode more comprehensively last spring, weeks after H.B. 1775 was signed into law.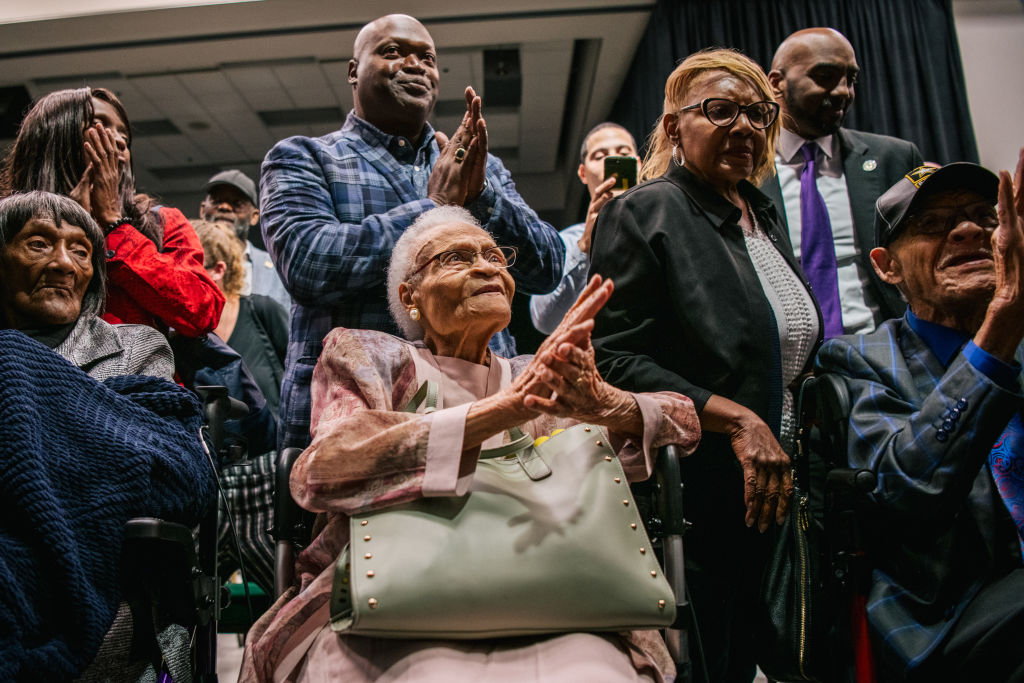 In addition to free speech claims, the ACLU lawsuit also argues that the state has committed a 14th Amendment violation because of the vagueness of the legislation. Innocent misunderstandings, says the legal team, can place teachers' jobs in jeopardy.
"H.B. 1775 is so poorly drafted — in places it is literally indecipherable — that districts and teachers have no way of knowing what concepts and ideas are prohibited," said Emerson Sykes, staff attorney with the ACLU Speech, Privacy, and Technology Project.
A dozen states including Oklahoma have enacted laws to restrict teaching on race and gender, according to a tracker from Education Week, many using near-identical wordings.
With similar legislation in force across the country, LoMonte doubts the case against the Sooner State will be the last of its kind.
"I'm sure more lawsuits are coming," he said.
Support The 74's year-end campaign. Make a tax-exempt donation now.