Florida, Critical Race Theory and the Future of Textbooks
Florida education officials favored social-emotional content until conservative activists decided to taint SEL terminology with a racial tinge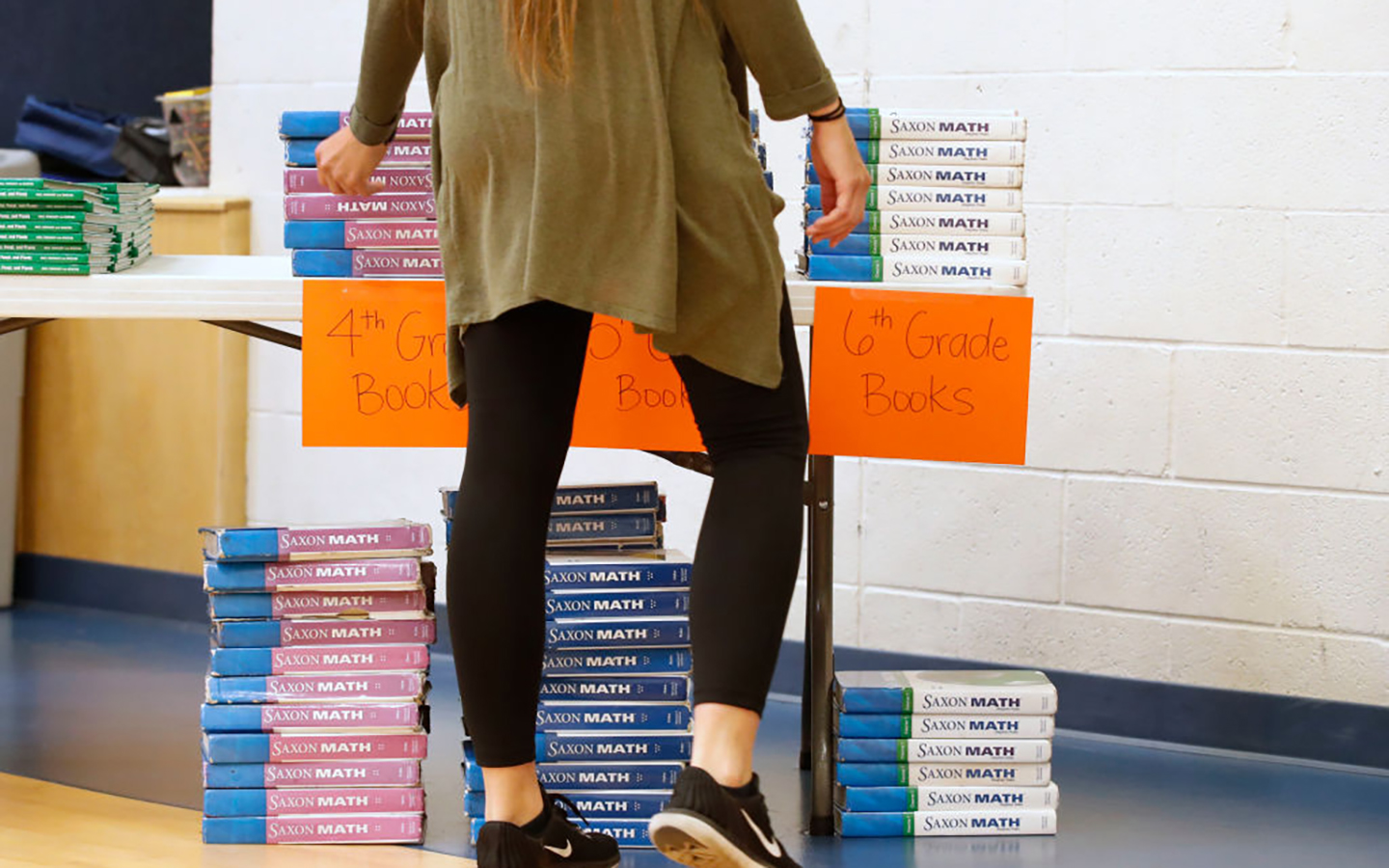 Get stories like these delivered straight to your inbox. Sign up for The 74 Newsletter
A version of this essay originally appeared on the FutureEd site.
When the news broke that Florida had rejected math textbooks that it said could be used to "indoctrinate students," I got several calls from reporters trying to make sense of the situation.
As someone who has spent more time than I'd care to admit reviewing mathematics textbooks, I was more than a little suspicious of the claim that these materials contained anything that could even be confused for critical race theory. And now that I've seen the evidence, I realize the conclusions are just as specious as I imagined. But this laughable episode does speak to several aspects of the current curriculum-related controversies roiling the nation's schools and how they could impact student learning.
"Florida rejects publishers' attempts to indoctrinate students," hissed the state Department of Education's press release in April, quoting Republican Gov. Ron DeSantis as saying, "It seems that some publishers attempted to slap a coat of paint on an old house built on the foundation of Common Core, and indoctrinating concepts like race essentialism, especially, bizarrely, for elementary school students."
A couple weeks later, the state released the results of its analysis of the textbooks, basically revealing that the whole thing was made up. It turns out that only a few ultra-conservative reviewers — primarily a member of the conservative Moms for Liberty and a "civics education specialist" at conservative Hillsdale College in Michigan — identified any problems with the materials.
And the material they objected to was factually accurate, including a statement that the U.S. has not eradicated poverty or racism and word problems referencing the nation's gender pay gap, racial profiling and racial disparities in magnet-school admissions. Among other instances was an allusion to so-called social-emotional learning concepts such as how to interact with classmates, instruction now banned in Florida.
Regardless of whether one believes that SEL-related ideas should appear in mathematics materials (the skills and behaviors at their core, including self-discipline, certainly contribute to students' success and are qualities conservatives tend to promote), the examples highlighted in the reviews have nothing to do with indoctrination or critical race theory. The fact is that Florida's (mostly Republican) education officials wanted such content in instructional materials until conservative activists in recent years decided to taint the SEL terminology with a racial tinge. Parents also want this sort of content, even more so since the pandemic isolated students and disrupted their learning.
What are the larger takeaways from the Florida tempest?
First, the fact that only the most strident partisans can find things to object to in school textbooks points to how hard publishers work to avoid objectionable content, lest they lose money by alienating potential customers. There is no critical race theory in K-12 textbooks from mainstream publishers, period. Similarly, only the most strident reviewers on the left will find anything so conservative in them as to be objectionable.
Second, conservative textbook backlash is likely to spread beyond the Sunshine State. With the way partisanship is tied up in, well, everything these days, and with the transparent attempts of conservative activists to turn school curriculum into a partisan wedge issue, I expect this nonsense to metastasize to other red states. If that happens, we may end up with red-state and blue-state versions of certain curriculum materials, or SEL-included and SEL-excluded versions.
Will this matter for children? Not necessarily — textbooks are just one source that teachers use to guide their instruction, and it's likely that teachers' own political views matter as much or more than whatever is in the textbook. A teacher who wants to include SEL in math lessons can go on TeachersPayTeachers.com and find thousands of resources in two minutes of searching.
But things might get a bit hairier when it comes to English language arts, social studies or science. Just last month, the Florida Department of Education issued guidance on social studies textbooks advising publishers to avoid "critical race theory, social justice, culturally responsive teaching, social and emotional learning, and any other unsolicited theories that may lead to student indoctrination." Research is clear that students benefit in both the immediate and long term when their curriculum is relevant to them and their backgrounds.
Will curriculum reviewers in red states throw out reading passages that center Black families and their experiences because of made-up concerns about CRT? Will authors of color find their books stricken from the materials? Will students in red states be taught scientifically inaccurate information about climate change or evolution? These are real concerns that may worsen and do real harm to public schoolchildren.
For the most part, the Florida situation was a transparently manufactured controversy that allowed DeSantis to score points with his conservative base for being aggressively anti-woke. But it does portend increasing partisan involvement in the curriculum, and that could be troublesome, despite the fact that parents and teachers want accurate, high-quality curriculum materials and, thanks to the work of a number of national initiatives, more and better materials are flowing to educators than ever before.
Get stories like these delivered straight to your inbox. Sign up for The 74 Newsletter