With Senate in Democrats' Hands, Attention Turns to Ed Committee Leadership, Cardona Confirmation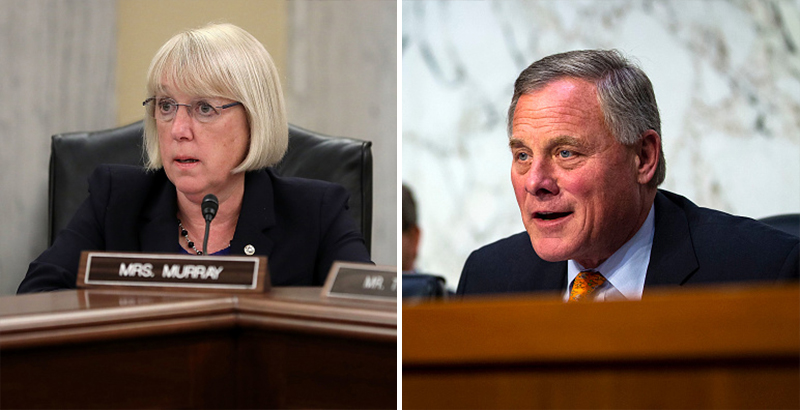 With Democrats now in control of the U.S. Senate following the defeat of two Republican incumbents in Georgia's high-stakes runoff election, attention turns to committee assignments and the upcoming confirmation hearings for Miguel Cardona, President-elect Biden's nominee for education secretary.
Sen. Patty Murray of Washington is expected to take retired Sen. Lamar Alexander's spot as chair of the education committee, while Republican Richard Burr of North Carolina is in line to be ranking member.
Murray said in an email to The 74 recently that she will continue to prioritize reauthorization of the Higher Education Act "to make college more affordable, accessible, accountable, and safer while addressing the systemic racism that has plagued our higher education system."
She said she was also planning to focus on addressing "all the way systemic racism continues to harm students of color."
Murray is also a strong early-childhood advocate and could push for additional spending on child care in any future relief package. The bill that passed in December provided $40 billion less than she proposed.
One of the first things on the education committee's agenda will be advancing Biden's choice for education secretary. Nomination hearings for Cardona aren't expected to begin until later this month at the earliest. But as soon as Biden is sworn in on the 20th, Cardona could begin serving as acting secretary, noted Julia Martin, legislative director at Brustein and Manasevit, a Washington-based education law firm.
The victory for Democrats in both Georgia races gives the Senate a 50-50 split, with Vice President-elect Kamala Harris ready to step in as a tie-breaking vote.
With Democrats controlling both the executive and legislative branches of government, some speculate Biden will be able to push for costlier and more controversial aspects of his policy agenda. But with the filibuster — the rule requiring 60 votes for legislative packages — expected to stay in place, he'll still have to appeal to GOP moderates to pass major legislation.
Democrats could help him get major tax and spending measures through Congress — bills related to additional pandemic relief, for example — using the budget reconciliation process. Under that fast-track procedure, bills are not allowed to add to the federal deficit or change spending on social security.
Biden is also expected to pause President Donald Trump's recent executive orders, particularly the most recent order that directed the U.S. Department of Health and Human Services to use Community Service Block Grant funds to issue "emergency learning scholarships" to disadvantaged families. Payments to microschools, pods, and therapy services for students with special needs would also be eligible.
Trump's 1776 Commission, intended to "teach our children about the miracle of American history" and blunt the impact of the 1619 Project focusing on the impact of slavery, would also likely be on that list.
In August, Trump also issued a series of executive orders, including one that deferred payroll tax obligations. Democrats argued that action could hurt schools and lead to teacher layoffs.
Support The 74's year-end campaign. Make a tax-exempt donation now.