Vaccinating All Students: As FDA Authorizes Pfizer Doses For Teens, Experts Say Kids Younger Than 12 Should Be Able to Access Vaccines By Early 2022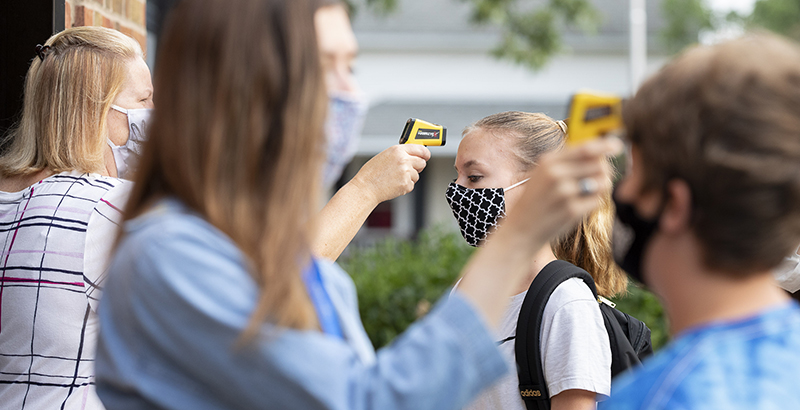 Get essential education news and commentary delivered straight to your inbox. Sign up here for The 74's daily newsletter.
Amid Monday's announcement that the Food and Drug Administration was extending access to the Pfizer-BioNTech COVID-19 vaccine to adolescents (ages 12-15), experts also shared updated timelines regarding the vaccination of younger children in middle schools, grade schools and early education programs.
"We hope to have some data in the 11-and-under [population] by the fall," Pfizer's Dr. William Gruber said Monday, pointing to the ongoing safety trials involving young children.
"Perhaps as early as the end of the year, we would be in a position where that vaccine could be made available to at least 5- to 11-year olds, if not the younger age groups," he said. "But certainly by the early part of next year."
But looking ahead to 2022, when nearly all American students will be eligible for a vaccine, issues of access may be quickly overshadowed by parents' concerns surrounding safety.
The big question going forward for elementary schools: How many families will choose to have their children vaccinated?
A recent Kaiser Family Foundation survey found that less than a third of parents say they are willing to get their child vaccinated immediately.
While 29% of parents of children 17 and under said they would seek out vaccinations "right away," 15% said their child would only be vaccinated if a school requires it and 19% said they definitely wouldn't seek vaccinations. The remaining 32% said they would wait to vaccinate their child until they had seen how the vaccine was working with others in the community.
More data from the safety trials should be available this fall; here's some of The 74's recent coverage surrounding vaccines, parent perspectives and school safety during the pandemic:
Adolescents: FDA studies show Pfizer vaccine even more effective for children ages 12-15 than for adults (Read more)
School Requirements: Why K-12 districts are unlikely to require student vaccinations this fall (Read more)
Immune Systems: As adults move toward herd immunity, could an unexpected COVID side effect be kids unable to fight off germs long-term? (Read more)
Returning to Normal: One Texas town, two school districts, clashing mask policies (Read more)
Restoring Trust: How 2 D.C. principals restored Black parents' trust in returning kids to the classroom (Read more)
Support The 74's year-end campaign. Make a tax-exempt donation now.