FDA Authorizes Pfizer Vaccine For 17 Million Adolescents Between the Ages of 12 and 15; Studies Show Even Greater Effectiveness For Teens Than Adults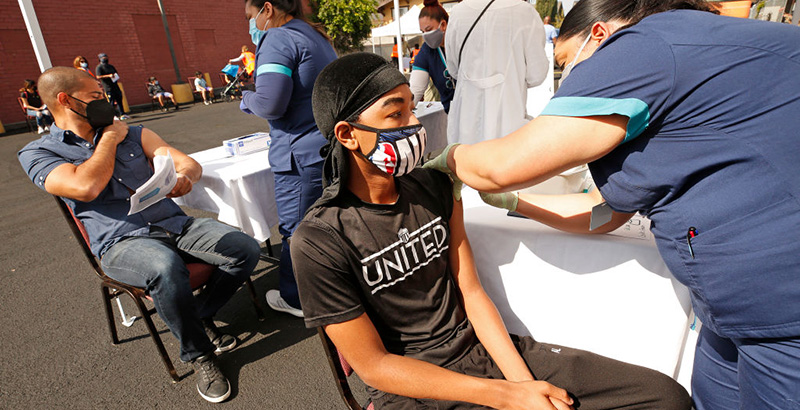 Get essential education news and commentary delivered straight to your inbox. Sign up here for The 74's daily newsletter.
The Food and Drug Administration announced Monday it was expanding its emergency use authorization for the Pfizer-BioNTech COVID-19 vaccine "to include adolescents 12 through 15 years of age."
The Centers for Disease Control and Prevention's vaccine advisory committee has also scheduled a meeting Wednesday to review the data, where the agency is expected to similarly approve this extension of the EUA.
As CBS News reported Monday evening, vaccinations could begin within days of that CDC approval, though recent surveys continue to point to a substantial number of parents who say they're unlikely to vaccinate young children:
The new age range means that nearly 17 million adolescents are now eligible for the vaccine. Nearly half of that population are children of color, including one in four who are Hispanic, 13.4% are Black and 4.8% are Asian.
Studies conducted by Pfizer showed the vaccine was not only safe for teenagers, but also nearly eliminated all risk of catching COVID-19 — a level of effectiveness that was greater than that of adults.
"This is a watershed moment in our ability to fight back the COVID-19 pandemic," Dr. William Gruber of Pfizer told the Associated Press. "We actually had higher antibody responses in the 12- to 15-year-olds, so that gives us real confidence."
In the FDA statement released Monday, the agency broke down the effectiveness data of the recent vaccine trial: "In this analysis, among participants without evidence of prior infection with SARS-CoV-2, no cases of COVID-19 occurred among 1,005 vaccine recipients and 16 cases of COVID-19 occurred among 978 placebo recipients; the vaccine was 100% effective in preventing COVID-19."
Read the full release: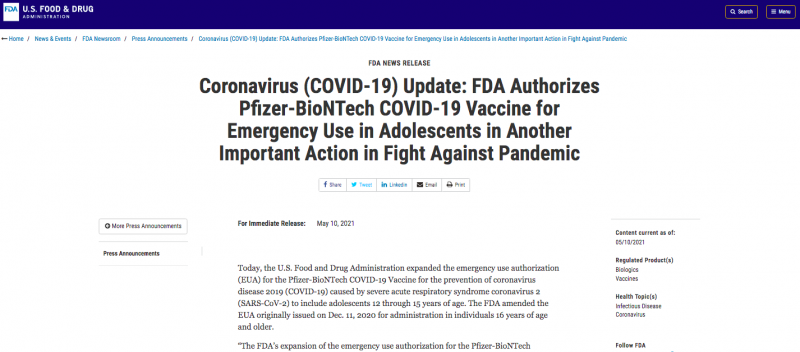 Get stories like these delivered straight to your inbox. Sign up for The 74 Newsletter