Oral History — 5 School Leaders, 4 Weeks & the Biggest Education Crisis of Their Careers
How San Antonio Marshalled Its Early Forces to Face the Coronavirus Shutdown
By Bekah McNeel | May 18, 2020
Closing school buildings in the San Antonio Independent School District took away the one advantage school officials thought they had in mitigating the circumstances of some of the country's poorest zip codes.
The large urban district serves more than 48,000 students, half of whom come from households making less than $28,000 per year. Many rely on the public schools for three meals per day. In the most deeply segregated corners, basic infrastructure for broadband internet doesn't exist. At least when they are in the school building, educators often say, students' basic needs are consistently met.
Now, as they complete half a semester of online learning, district leaders say they've discovered assets beyond the brick-and-mortar on which they once relied: ingenuity, solidarity and caring.
"This moment has allowed us to step up in creative ways that are going to make us better when we go back," said district chief innovation officer Mohammed Choudhury. "The gaps will most likely widen as they have during other crises and recessions, but we'll now know that a lot of the things some people thought we couldn't do, that our kids and families couldn't do, they actually can do when you create a genuine opportunity and urgency."
Teachers established new routines. Car parades have celebrated milestones for graduates. Families are regularly receiving bundles with a full week's worth of food. It's not ideal, but it's working, educators say. The rhythm is different, but it's a far cry from the state of emergency facing the district in mid-March.
San Antonio ISD was on spring break when schools across the country began to announce short-term closures due to COVID-19. The virus was spreading quickly in places like Seattle, New York and the Bay Area, and it was only a matter of time before it would reach the south central Texas city and start its inevitable escalation there.
On Friday, March 13, the city publicly confirmed its first case, and San Antonio ISD announced in tandem with other districts in Bexar County that it would extend spring break for one week. While Bexar County was moving in lockstep, other large districts around the state had already decided to shutter, putting pressure on supply chains as food service and instruction went mobile. The challenges started right away.
"When we got word that we were closing, we started planning meals, and they needed to be mobile, field-trip-style meals. Lots of sandwiches," said Jenny Arredondo, food services senior executive director. "So we called to order bread, and our bread company is in Houston, well, guess what? Houston ISD closed before we did. The bread company was sold out. We received a state waiver for some of our meal components, because we're all competing for bread and for milk. And it's been tough."
Kenneth Thompson, chief information technology officer, recalled, "I handed in my five-year strategic plan two years ago, and it included one-to-one technology within the five years. We met as a cabinet over spring break and the superintendent looked at me and said, 'Ken, we need to do it now.'"
Told by some of the key players, the following is an oral history of how the San Antonio Independent School District figured out how to "do it now" in the first weeks of the coronavirus crisis — from stabilizing food supply for students and their families; to delivering digital devices, internet access and instructional materials by the tens of thousands; to making sure no family is forgotten.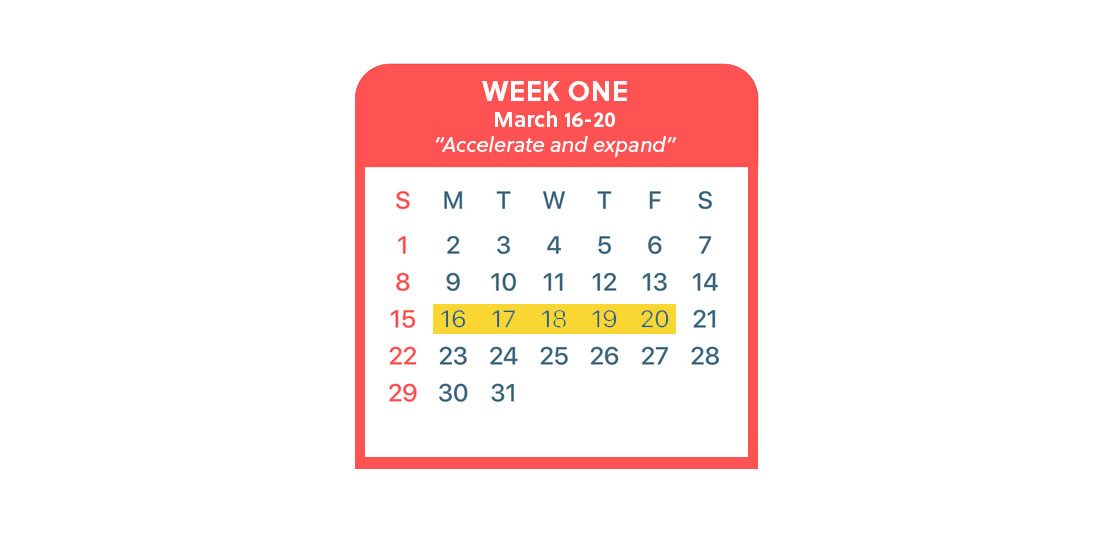 On March 16, Arredondo's food service team began serving meals out of the district's seven comprehensive high schools and one specialized school. The free and reduced-price lunch rate in the district is high enough that every single one of the 54,000 students can receive free breakfast, lunch and dinner, and the district made use of a Texas Department of Agriculture waiver that allowed them to use "summer rules" for meal distribution: Any child could be served, not only students enrolled in San Antonio ISD.
On day one, 1,200 meals were served through curbside service at eight high schools.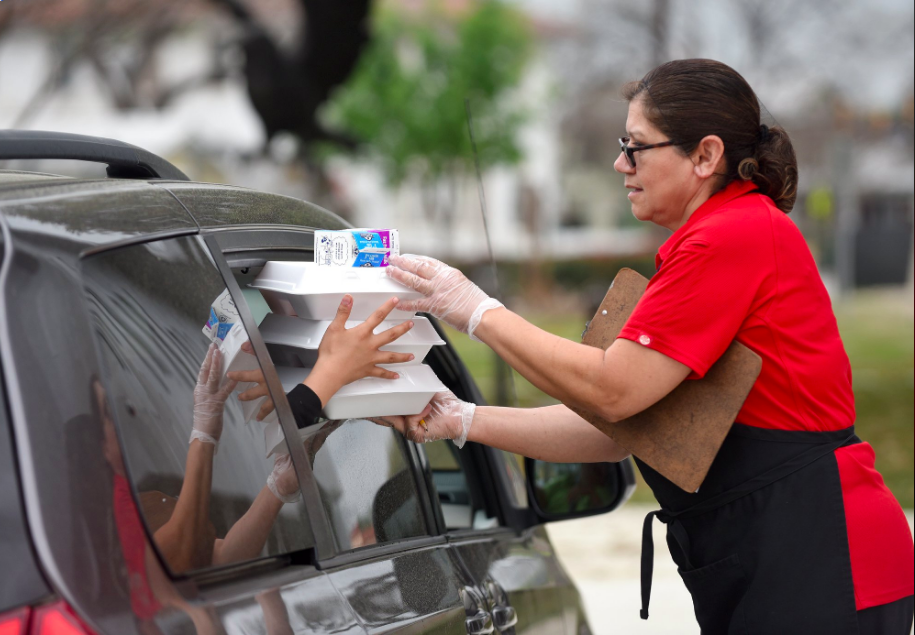 Arredondo (food service): It was important for me from the very start to sustain whatever we started. There is no way that I can say I'm going to start out serving meals at eight high schools and then say, "Oh, you know what? I can't do that anymore. Tomorrow we're not going to be there." But the high schools worked well enough for us to get some systems in place. We got a lot of kudos. But we also got a lot of calls from people telling us they couldn't get to the various sites. We knew immediately we had to up our game. We took out a map and we pinpointed our schools and started considering which would work as distribution sites. We had to consider the size of the kitchen, for social distancing, employee safety, food storage, all kinds of logistics.
Nathan Graf, senior executive director of transportation: One of our bus drivers, Rosie, was watching the news and she saw that a lot of low-income parents weren't able to access the high school sites we had set up for distribution. So she called me and asked if we could start a delivery service. Within 48 hours, we had identified over 65 stops to deliver food to our kids. We call it SAISD Eats.
On March 17, Superintendent Pedro Martinez announced that the district would complete its one-to-one tech rollout in three weeks, a $6.1 million investment culled from the existing budget, with hopes that philanthropy and a future bond would offset the unplanned expense.
The SAISD Foundation began a fundraiser it called the #ConnectCampaign. The district also launched the "Digital Learning Playground", an online resource with 10 days' worth of lessons for every age group to give students and parents an online, self-paced resource to hold them over until teachers prepared virtual lesson plans. Flyers and hard copies of the activities went out with meals.
Patti Salzmann, chief academic officer: We knew parents would be ready for spring break. But once March 16 hit, parents would be asking, "What can I do with my kids?" We needed to bridge the gap between spring break and when teachers took over, and to give teachers some time to get some training and develop lessons on our virtual learning platforms.
The digital playground had 160,000 hits in its first two weeks online, with almost 20,000 users at its peak in the first week. Thankfully, Thompson said, new system infrastructure, installed over the past year to prepare for the run-up to one-to-one tech, held.
Thompson (technology): All right, so we're going completely online. I had to think, how do I support this? In three days, I had to take a four-person help desk and turn it into a 15-person help desk. I had to train techs to take calls and talk to customers. Call volume jumped from 100 calls per day to over 900 calls per day. And also, keep in mind that Dallas, Houston, Baltimore, Los Angeles, New York … we're all pulling off the same shelves. Everybody's buying devices for their students. So one, you have to find them. Two, you have to guarantee the shipment. Three, you have to pay for them.
On March 19, the county confirmed its first cases of COVID-19 transmitted through community spread, and non-essential businesses closed for a mandatory 30 days, prompting increased layoffs, furloughs and reduced hours for workers across the city. The San Antonio Food Bank began emergency calls for food and monetary donations, as its supply struggled to keep up with skyrocketing demand.
Choudhury (innovation): We are having to accelerate and expand additional services beyond academics, as a huge percentage of our parents and guardians take a hit economically because the job sectors where they work are directly impacted by this.
Arredondo (food service): Our choices were to let kids go hungry or work with these unusual circumstances where our employees are nervous and sometimes scared. So we immediately turned to the CDC. They had some really awesome food safety practices for institutions. We also looked to some of the big players like [local grocer] H-E-B and the Food Bank. Based on what they were doing, we immediately changed our curbside process to maintain social distancing. Instead of handing the meal to you, we will place your meal on this table or in your trunk. The protocols needed to be fluid. Things were changing before our eyes.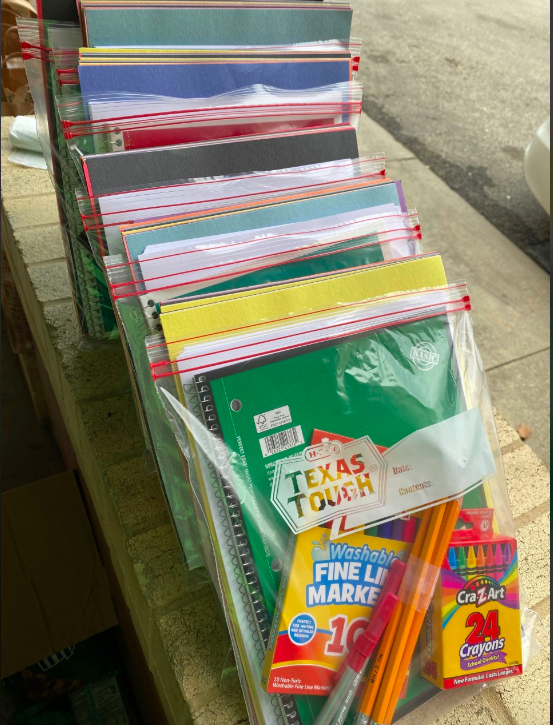 Graf (transportation): The bus drivers call these kids, even the high schoolers, their "babies." They know these communities. They know what communities are hardest hit. One of the bus monitors who rides along to hand out the meals told me last week that she felt it was a blessing to be part of this program, and to make sure that they got fed during this period. She's putting her needs aside to make sure her babies are taken care of.
Using a centralized needs assessment survey, the administration charged campuses to make sure every family was reached. Teachers called families until someone answered; principals and assistant principals took to Facebook Live.
Choudhury (innovation): One message or one type of format cannot be taken for granted in terms of how our students and families receive information, given their daily lives and challenges. A Facebook post is not enough. A tweet is not enough.
Graf (transportation): We posted our SAISD Eats information on the internet and Facebook, of course, but many of our parents don't have access to that. So we put boots on the ground. Some of our team members went out to the apartment complexes the day before we started to get the word out that the buses were bringing food.The very first day, as we pulled up, parents took out their cell phones and started calling other people in the community saying, "Hey, the bus is here! Come get the food." Word of mouth spread like wildfire.
By midweek, responses to the student needs surveys were beginning to come back.
Choudhury (innovation): Normally, I don't have "moments" because I know the inequities are there and I just want to do something about it. But when I saw the lists of needs, I said, "Wow." It revealed needs that had not been filled or were burdening families before all this. Let's not pretend that COVID-19 made these inequities real. They were always real. Coronavirus reminded us that while, yes, we are all in this together, we are also dangerously far apart. So we were able to reach out to our community partners like Catholic Charities and Any Baby Can, and we created a family resource page for things like diapers, wipes, formula and those sorts of needs.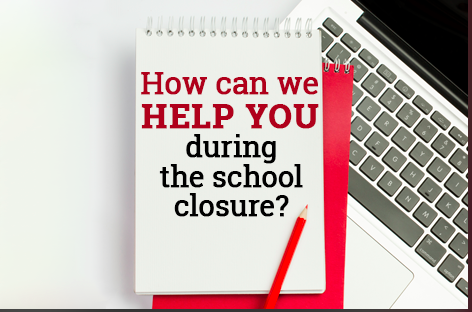 The needs survey determined how many tech devices were needed — around 30,000 — and also how many houses didn't have internet access. The district was able to purchase 3,500 hotspots, and the SAISD Foundation focused fundraising to procure 4,000 additional hotspots, which, at $250 each, would provide internet for a year, and allow an entire household to access the increasingly essential utility. Those numbers would only grow over the following weeks.
Thompson (technology): A lot of our parents are having to reprioritize right now. As things are being shut down, and more are finding themselves without employment, even some of those who might have had internet access before all this are having to cancel that service to focus on the basics.
On Friday, March 20, Martinez announced the district would stay closed until April 3. The first round of laptops and hotspots arrived at district headquarters, and around 5,000 meals were being served per day.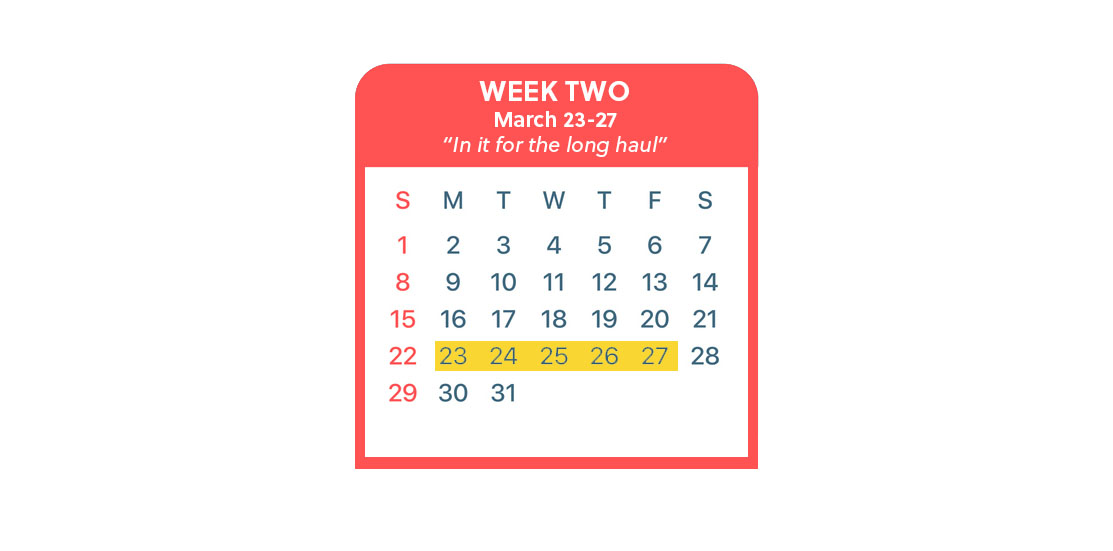 With students still logging on to the Digital Learning Playground, which now had a "show your work" feature and interactive components, teachers began the week with intensive professional development to learn the ins and outs of the district's online tools as they prepared to launch online instruction the following week.
Salzmann (academics): Our number one priority was providing a social and emotional safe space for students. People are hardwired for human connection, so we wanted to make sure that we supported teachers as they made that connection with their kids in a safe and professional way. They know their kids best, and we gave them the flexibility to individualize learning for their students.
On March 23, SAISD Eats began delivering meals to 27 bus stops, while Arredondo continued to add new campus pickup sites, for a total of 27. They were serving between 20,000 and 40,000 meals per day, using waivers from the state to bundle breakfast and lunch together to get more food to families.
Arredondo (food service): Anytime we come up with a menu, or we want to add a new program, I tell my staff, check your inventory. We need to make sure that we can again sustain it for our families. We're here for the long haul.
Graf (transportation): We also passed out instructional material to kids on the meal bus routes. We had somebody from the special education department riding on the various bus routes with specific material for each of our special education students, which was pretty neat.
Two days later, the food distribution expanded to 53 bus stops and 29 campuses.
On March 27, laptop and Chromebook distribution began, campus by campus. Arredondo joked that she knew which campus was getting their tech each day, because she saw meal numbers spike at that location.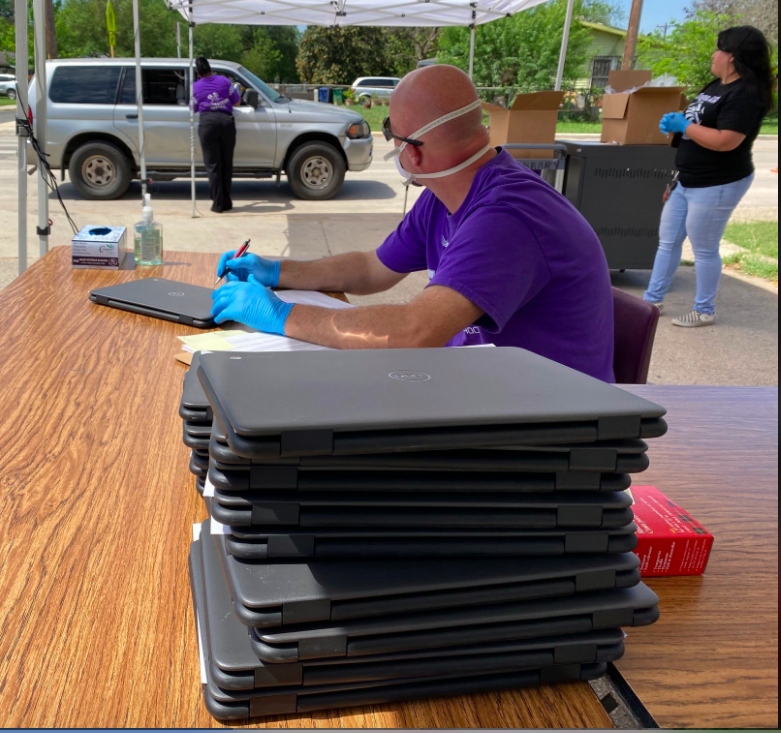 Thompson (technology): When this is over with, the superintendent is going to say, "Ken, you distributed 30,000 laptops … where are they?" So, before I even placed the device in the babies' hands, it had to have filters and asset tracking mechanisms on it. All of that. So when families drove up to the curb to get the device, all the administrator had to do was scan the barcode.
That day, Arrendodo's food service team added weekend meals and snacks to the meal bundles, serving a total of 10,000 meals that day.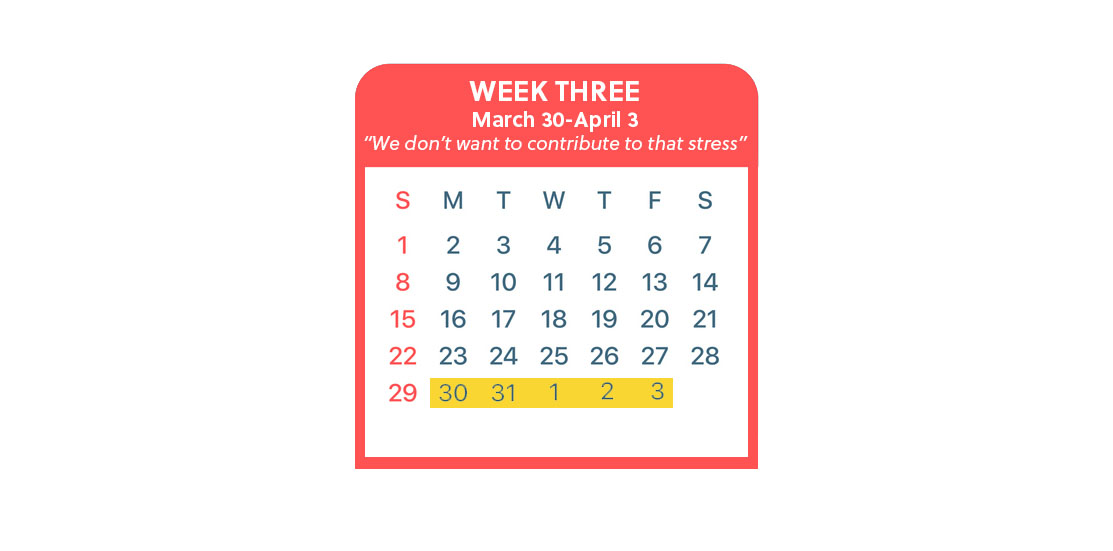 On March 30, San Antonio ISD began distance learning. At least 20,000 laptops were still en route to campuses and the total count of needed hotspots grew by the day, as parents dropped internet service or realized that their home internet's bandwidth would not cover full days of Zoom calls and online work. Paper curriculum packets continued to go out with meals.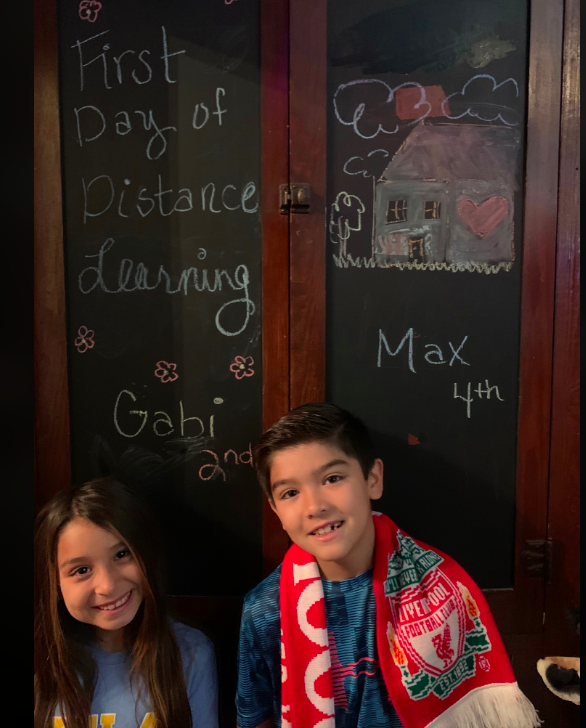 Salzmann (academics): I can't say every teacher at every school hit the sweet spot on March 30. Plans that made sense on paper didn't make as much sense once they started in real time. In a brick-and-mortar environment, time meant something, it was about being at school on time, keeping a schedule. In the online environment, student engagement and learning are what counts as efficacy. The question is, how many students are logged on, participating, and learning something? We kept a strong link to our school leaders and adapted to feedback from our families about how much time students were spending on Zoom, how much flexibility they needed. A lot of work had to be asynchronous because kids could not necessarily log on at predictable times. We know that when there is a crisis families are under stress. We don't want to contribute to that stress.
On March 31, Texas Gov. Greg Abbott announced that schools would stay closed until May 4. The district also acted on another waiver from the state, allowing families to pick up food without a child present, as long as they could show one of several documents proving their connection to a San Antonio ISD student.
By the end of the week, food distribution was up to 65 bus stops and 29 campuses.
Graf (transportation): The first couple of days there were a few folks out there, but not a whole lot. Now we're running out of food. Each bus has about 250 meals on it and we have roughly 12 routes. We have to hold food back to make sure that we can service up to six stops on the route, because we're seeing a huge, huge increase in the number of families that are showing up at these stops to get food, which tells us that not only is the word getting out, but as the weeks go by, the need is getting even greater in our community.
By the end of the week, the district reported that it had made contact with 80.6 percent of district students, either by phone or online. The district's data department created the Student Interaction Tracker to allow teachers to log multiple forms of contact as the transition to online learning continued.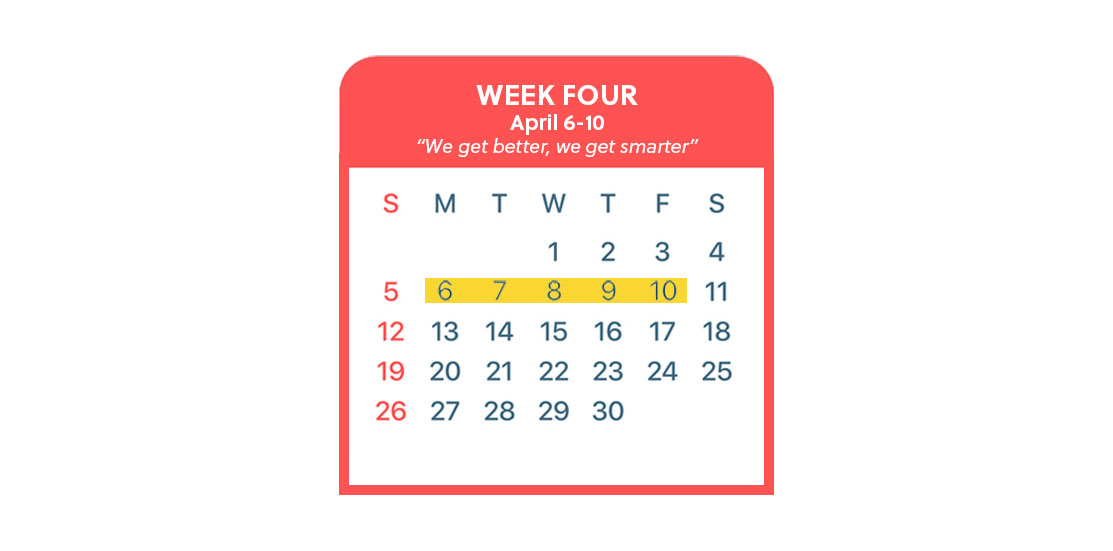 Monday, April 6, marked one full month since students had last been in class. Every day, more than 33,000 students were logging on to Classlink, a single sign-on platform to manage digital learning tools.
Salzmann (academics): What I envision going forward, when we reopen schools, will be some level of blended learning so that we're not anchoring every bit of learning to the building. Asynchronous learning serves as an equity driver. It allows students to work at their pace and take the time they need. It allows students to explore subjects in more depth and pursue things that interest them. We are going to continue using the Digital Learning Playground over the summer, and we're already thinking about how we are going to address the increased "summer slide."
By Friday, the district had distributed 314,000 meals. The following week, Arredondo explained, meal service would transition to bundles including breakfast, lunch, dinner and snacks.
Arredondo (food service): I've pushed my staff, and I've challenged them. Can we put an extra meal here? Can we get more food there? If not, you need to tell me why we can't … so that we can.
The district also reported that through a combination of devices on hand and new purchases, it had distributed 39,996 Chromebooks and laptops, and 3,509 hotspots, with more on the way.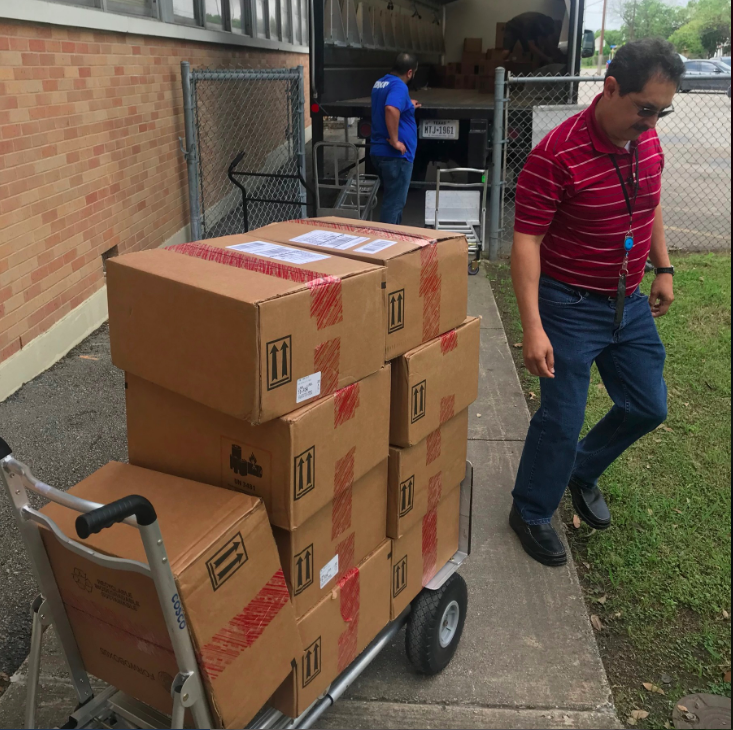 Thompson (technology): I truly believe that education is going to shift after this, the way we deliver support, the whole nine yards.
In all, the district reported that it has made contact with 91 percent of students. At a virtual board meeting on April 13, trustees demanded to hear the district's plan to reach the 4,185 students not yet reflected in the Student Interaction Tracker. Board members urged Martinez, the superintendent, and his team to find every single child.
Choudhury (innovation): The situation is putting everyone in a position to tap into that part of themselves that they had not yet tapped into, or thought they would grow into over the next three years, as opposed to overnight. It has been fascinating to see in all of our divisional leaders, school leaders, as well as our teachers across the board. Each week we get better, we get smarter. We learn something. We have to pivot and try something new.
EPILOGUE: May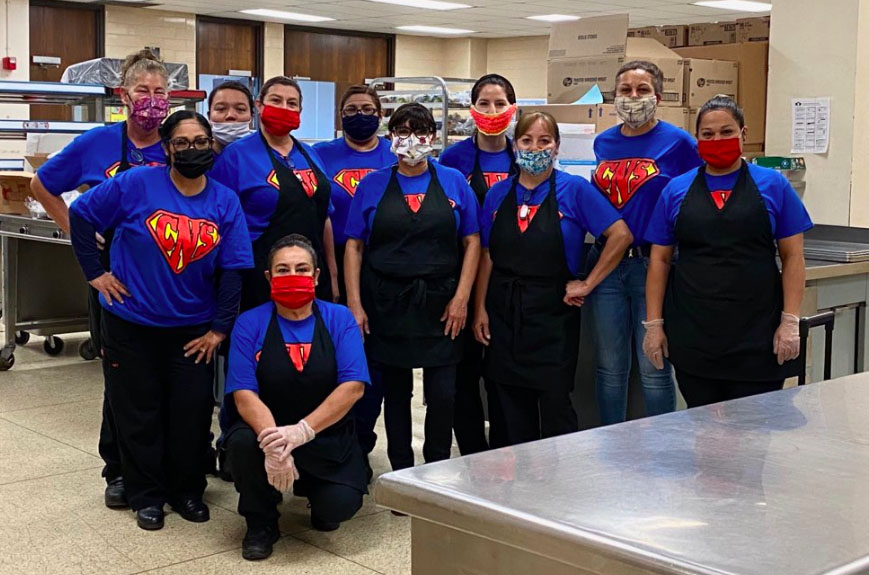 As of the publication of this story, the district has served 1,020,000 meals. It has distributed 41,388 laptops and 3,509 Wi-Fi hotspots, and school leaders say the need grows daily as families are no longer able to afford broadband access. Teachers are transitioning their classes to more self-paced work online to prepare for summer, when the Digital Learning Playground will be available with revamped educational resources. Teachers, librarians, band leaders, coaches and others have made contact with 96 percent of district students. They are still looking for the last 1,625.
---
Lead Image: San Antonio Independent School District Superintendent Cabinet (saisd.net)
Support The 74's year-end campaign. Make a tax-exempt donation now.