Teacher v. Trump: How an Educator's Lawsuit (Temporarily) Halted the President's DACA Repeal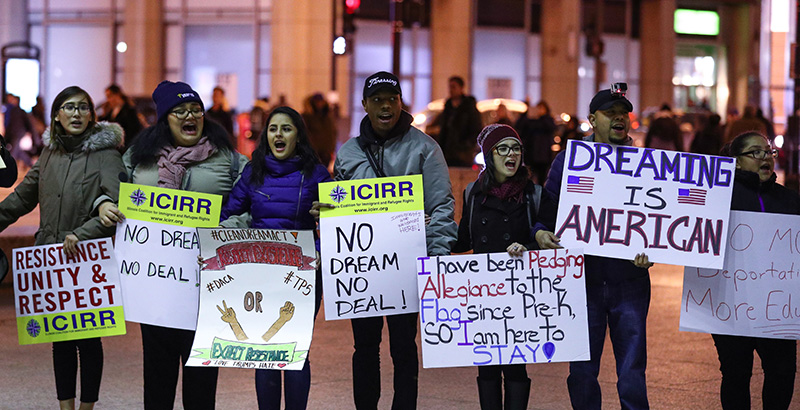 When the Trump administration announced last fall it would phase out a program that provides deportation relief to thousands of undocumented immigrants who came to the U.S. as young children, Los Angeles teacher Miriam Gonzalez Avila didn't want her students to think she could be defeated so easily — so she sued.
"I knew signing up as a plaintiff for a lawsuit was going to be a big deal, and I think ultimately the reason I did it was for my students," said Avila, a seventh- and eighth-grade teacher at Crown Preparatory Academy who also is a Deferred Action for Childhood Arrivals recipient. "Since they were the ones who were like, 'So, Miss, what's going to happen?' I didn't want them to think that I was just going to do nothing. I told them, 'No, I'm going to fight.' "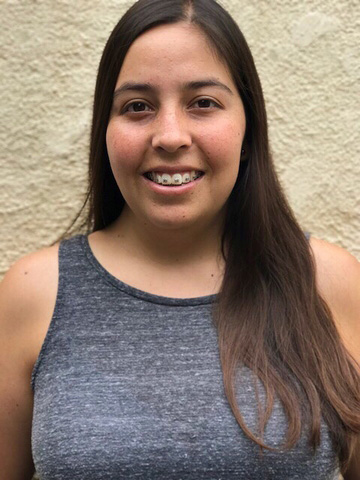 Then on Tuesday, amid intense negotiations in Washington to decide the fate of DACA recipients like her, Avila received some good news: A federal judge in California issued a temporary injunction ordering the Trump administration to keep DACA benefits in place.
As legal challenges against President Trump's 2017 decision to phase out DACA work their way through the courts, the government must "maintain the DACA program on a nationwide basis," ordered Judge William Alsup, who was appointed to the U.S. District Court for the Northern District of California by then-President Bill Clinton. Though an incremental victory for Democrats and immigrants' rights activists, the Trump administration could appeal the injunction, and the program's fate may ultimately be in the hands of the Supreme Court.
Reacting to the news on Wednesday, educators praised the ruling but maintained their call for comprehensive immigration reform as Congress and the president debate a permanent fix.
"When I read the email from the legal team, I was kind of in disbelief. I couldn't believe it," said Avila, a Teach for America corps member who was brought to the U.S. from Mexico when she was 6 years old. "For me personally, this is a victory that should be celebrated, but I myself will continue to put pressure for a more permanent solution."
Approved by then-President Barack Obama through an executive order in 2012, DACA has provided deportation relief to some 800,000 undocumented immigrants who were brought to the U.S. as young children by their parents, so long as they're in school or have jobs. Calling the move an overreach of power, the Trump administration announced in September a plan to rescind DACA within six months, a move that sent shockwaves into schools across the country and drew quick criticism from prominent education leaders.
In her lawsuit, Avila alleges the DACA repeal represents a "bait and switch" by the government when it encouraged young undocumented immigrants to out themselves for the DACA program and later revoked those protections.
Also suing the Trump administration are the University of California system and its president, Janet Napolitano, which allege Trump's decision to rescind DACA on "nothing more than unreasoned executive whim" violated the rights of the university and its students. As Homeland Security secretary under then-President Obama, Napolitano created DACA in 2012.
A University of California spokesperson didn't respond to a request for comment, but a statement said the university is "pleased and encouraged" by the injunction. "Unfortunately, even with this decision, fear and uncertainty persist for DACA recipients across California and the nation who want to continue to live, work, learn, and contribute to the country they know as home," the statement continued. "It does not negate, nor lessen, the urgent need for permanent protection through a legislative solution."
Although the judge questioned the government's claim that DACA was illegally imposed, Justice Department spokesman Devin O'Malley told The New York Times the ruling does not change the department's stance that the program was implemented unilaterally "after Congress declined to extend these benefits to this same group of illegal aliens."
In the order, the judge called out Trump for several tweets and television interviews in which the president appeared to favor protections for DACA recipients. Those tweets, the judge wrote, indicate that DACA's continuation is in the public interest.
Terminating DACA "will result in hundreds of thousands of individuals losing their work authorizations and deferred action status," the judge wrote. "This would tear unauthorized workers from our nation's economy and would prejudice their being able to support themselves and their families, not to mention paying taxes to support our nation."
Tuesday's injunction came amid a day of intense legislative negotiations in Washington, where Trump vowed to sign a "bill of love" that spares DACA in exchange for money to build a border wall. While Democrats and immigrants' rights activists have maintained they want a "clean Dream Act" that protects DACA recipients without imposing other sanctions, Trump and other Republicans have demanded increased border security.
During those negotiations, however, Trump appeared to contradict himself several times about how he plans to proceed.
Effect in schools
Since DACA's repeal, education leaders have warned the change could have a large effect on American classrooms, including the one where Avila teaches. Among the potential challenges are unexpected teacher shortages, since DACA recipients weren't required to tell employers they're undocumented.
Avila is one of roughly 190 Teach for America educators and alumni who are DACA recipients, said Viridiana Carrizales, the nonprofit's managing director of DACA Corps Member Support. Those teachers, she said, serve roughly 10,000 students in 11 states. Beyond TFA, as many as 20,000 DACA recipients are working as teachers in American classrooms.
In conversations Wednesday with DACA teachers, Carrizales said they offered mixed feelings about the news. "People have learned to be cautiously optimistic with everything that is going on," she said. "I know that many of our teachers have been just emotionally distraught by everything that is happening, and although they see things like this as a good sign, they know that potentially this injunction could be challenged by the courts."
Last year, the advocacy group Stand for Children circulated a petition among educators, calling on lawmakers to protect DACA recipients. That petition has garnered signatures from more than 3,600 education leaders, including superintendents from Houston, Denver, and Baltimore. Jonah Edelman, the group's co-founder and CEO, warned on Wednesday that the court injunction isn't enough.
"It's obviously welcome news and a lifeline for tens of thousands of young people, but the reality remains that Congress needs to resolve this issue once and for all," Edelman said. "We continue to mobilize educators around the country and work in partnership with the incredible groups that are leading on this issue."
Closer to the classroom, a majority of teachers say they support DACA, according to a recent Education Week poll: 46 percent of recipients said they "completely support" DACA, 22 percent said they "somewhat support" DACA, while 12 percent said they're "somewhat opposed," and 7 percent said they're "completely opposed." While 91 percent of teachers who voted for Hillary Clinton said they support DACA, 37 percent of Trump voters said the same.
As for Avila, her DACA protections expire in March 2019. Though she plans to continue teaching next year, she said her future is in limbo.
Get stories like these delivered straight to your inbox. Sign up for The 74 Newsletter