New Vaccination Mandates for Teachers as FDA Grants Full Approval to Pfizer; NYC Announces All Education Employees Must Get First Shot By Sept. 27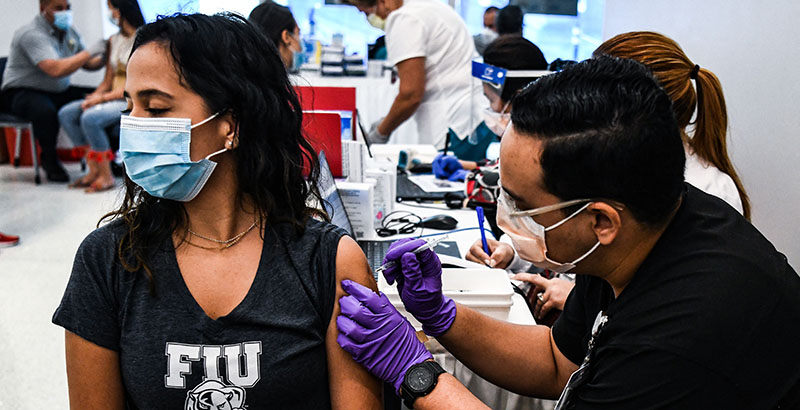 Get stories like these delivered straight to your inbox. Sign up for The 74 Newsletter
Eight months after the Food and Drug Administration first granted emergency use authorization of the Pfizer-BioNTech COVID-19 Vaccine, the agency announced full approval Monday for all Americans 16 and older.
"While millions of people have already safely received COVID-19 vaccines, we recognize that for some, the FDA approval of a vaccine may now instill additional confidence to get vaccinated," said Acting FDA Commissioner Janet Woodcock in a statement.
"Today's milestone puts us one step closer to altering the course of this pandemic in the U.S."
Surrounding the approval were several announcements of new vaccine requirements across the country from school districts, colleges, corporations and government agencies. In New York, school officials announced that New York City will require all 148,000 department of education employees to receive a first dose of the vaccine by Sept. 27. In Washington, D.C., the defense department will be mandating vaccinations for the nation's 1.4 million service members.
The FDA published a full news release Monday (see below); the agency also livestreamed its morning conference call with the media:
The Pfizer vaccine also continues to be available for younger students between the ages of 12 and 15 through the emergency use authorization approved last May.
A few of our recent reports on student vaccines and school safety going into the fall:
—Bringing Vaccines to Schools: How NYC is aiming to make it easier for teens to access COVID vaccinations (Read more)
—CDC Changes Definition of 'Close Contacts' in Classrooms: Health experts now say properly protected students needn't quarantine (Read more)
—Fact-Check: Are 90 percent of teachers really already vaccinated? The numbers say otherwise (Read more)
—College COVID Safe Zones: Open letter from former government officials — How higher education leaders can accelerate America's vaccination push (Read more)
Click to read Monday's full guidance from the FDA: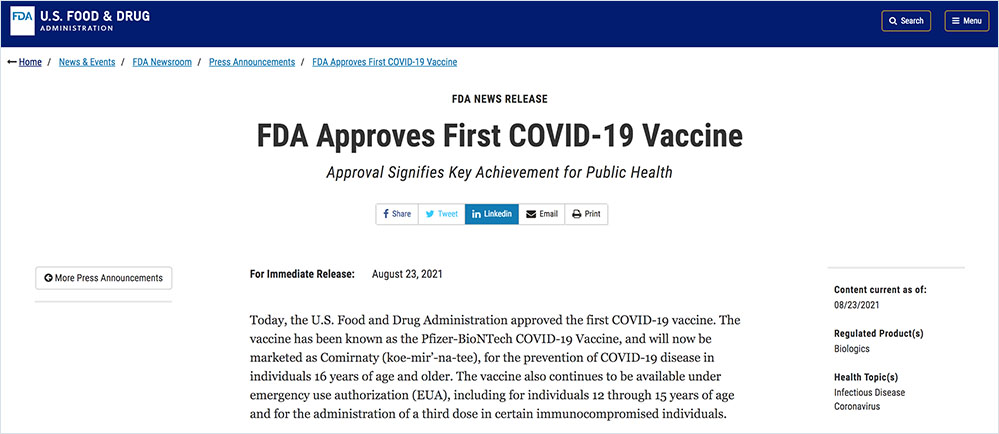 Get stories like these delivered straight to your inbox. Sign up for The 74 Newsletter