New Chicago Schools CEO Will Have to Repair District's Reputation, Fight Decreasing Enrollment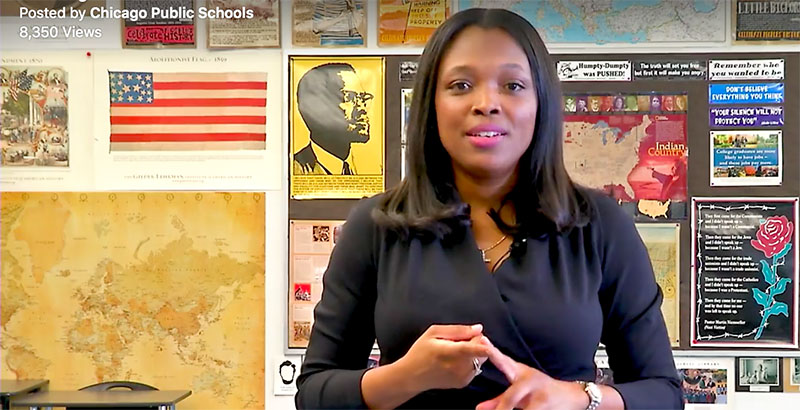 The new chief executive of Chicago Public Schools knows she will have to navigate a complex landscape of mistrust, controversy, and politics to make changes in the nation's third-largest school district. In a recent interview with the Chicago Tribune, she discussed her priorities.
Janice Jackson, formerly the chief education officer, was named acting CEO of the district in December and is expected to be confirmed permanently by the school board this month. She took over when the previous CEO, Forrest Claypool, stepped down amid allegations that he lied during an ethics investigation.
In addition to trouble at the top, analysts have called into question recent reports praising Chicago's student growth and raised concern about the city's graduation rates.
Getting out from under the shadow of her predecessors and restoring trust in the district will be priorities for Jackson, who attended Chicago Public Schools, and previously served the district as a teacher, principal, and district administrator.
We've outlined her stated priorities as she moves into the new role.
1 Restoring trust
Succeeding two disgraced CEOs — one of whom went to prison for participating in a kickback scheme — is a challenge in itself, but the district is also under the microscope for a number of other scandals, including doubts about rising graduation rates, a state investigation into special education practices, and, most recently, allegations that employees stole gift cards meant for students and their families.
"If people don't believe in the district, if they don't believe that the district is going in the right direction, they're not believing in the work that so many people are doing at the local level," she said.
2 Dealing with underenrollment and underperforming schools
Decreasing enrollment across the district and underenrollment at a number of schools has fueled questions about whether the district will close schools in 2018. After the district shut down 50 schools in 2013, it put in place a five-year moratorium on closures that lifts this year.
The issue of underenrollment "personally worries me," Jackson said. Whether to close struggling schools, attempt to turn them around, or implement special programming to improve them will be a "neighborhood by neighborhood decision," she added.
3 Getting finances under control
In the interview with the Chicago Tribune, Jackson said that although the district needs more funding from the state, she wants to decrease the amount the district borrows annually to less than $1 billion. The Chicago Board of Education had $6.2 billion of outstanding debt last year, according to a CPS report, and Jackson said the annual debt is more than $1 billion.
"Illinois definitely has to allocate more money for education. I think many people agree with that," she said, noting that the district also needs to spend more efficiently and deal with its debt.
4 Ensuring all students are getting a quality education
Ultimately, Jackson will focus on ensuring that all kids are getting a good education in the district where her own children attend school, she said.
"At the end of the day, I'm gonna always look at it like an educator and like a parent," she said of making decisions about schools.
Despite its reputation as a leading district in growth and graduation rates, Chicago has come under attack for allegedly allowing large numbers of students to graduate without passing annual tests. Diminishing budgets have prevented underenrolled schools from offering students elective courses, extracurricular programs, and other resources. Additionally, Chicago's charter schools have outshone district schools in recent years (though district schools appear to be closing the gap, if slowly).
The Chicago school board is expected to officially make Jackson the CEO at its January 24 meeting.
Get stories like these delivered straight to your inbox. Sign up for The 74 Newsletter