Cunningham: What's Driving Chicago's Educational Success? A Panel of Experts Seeks Answers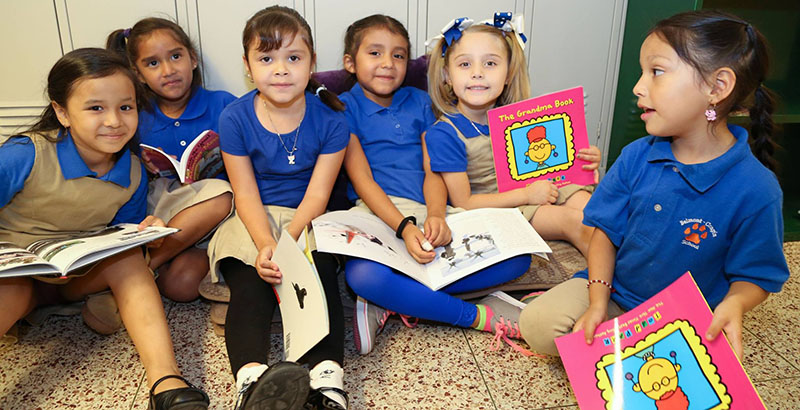 Something's going right in the Chicago Public Schools. Today, it's the fastest-improving district in the country, according to a national researcher. It's outperforming districts all across the state, says a local researcher. It's not just test scores, says another.
So, what is driving Chicago's educational progress?
To seek out answers to this question, the Chicago-based Joyce and Spencer Foundations sponsored a forum on Nov. 2, with researchers, policy experts, and educators discussing the studies and initiatives that have led to Chicago's rapid academic gains.
It began with Paul Zavitkovsky of the University of Illinois showing third-grade reading scores in the Chicago Public Schools compared with the rest of the state.
32% of Chicago's low-income black students are above the state median, compared with 26% of low-income black kids across Illinois.
55% of Chicago's low-income Hispanic students are above the state median, compared with 44% of low-income Hispanic students across Illinois.
64% of Chicago's low-income white students are above the state median, compared with 43% of low-income white students across Illinois.
Among higher-income students, Chicago students outperform their counterparts across the state in all three groups—black, white, and Hispanic.
Sean Reardon of Stanford looked at state testing data from all across the nation between 2009 and 2014 and concluded that, among the 100 largest school districts in the country, Chicago is the fastest-improving, with students gaining six full years of learning during the five years between third and eighth grade. Put another way, Chicago is improving 20 percent faster than the national average.
Reardon also checked his analysis of state tests against a national exam administered to random groups of students every two years with no stakes attached. As he put it, there is no possibility of gaming the national test because students are not familiar with it, teachers can't teach to it, and there can't be any cheating. Again, he got the same results and concluded that Chicago's gains are real.
Finally, Elaine Allensworth of the University of Chicago Consortium on School Research showed progress in the district across several indicators, including graduation, college enrollment, college completion, and participation in Advanced Placement courses. Since 2006:
The percentage of students taking advanced placement classes is up 12 points.
The percentage of high school students earning A's and B's is up 20 points.
High school graduation rates are up 17 points.
Two-year college enrollment rate is up 2 points.
Four-year college enrollment rate is up 11 points.
Four-year college completion rate is up 2 points.
Attendance rates are up and suspension rates are down, and, according to surveys, both students and teachers report better classroom experiences.
There was a lot of discussion on demographic shifts in the district, which has seen African-American enrollment decline sharply while Hispanic enrollment rose. The researchers concluded, however, that demographics cannot possibly account for more than a small sliver of Chicago's nation-leading gains.
Finally, Reardon looked into whether student retention policies were a significant factor and concluded they weren't.
A panel discussion moderated by WBEZ reporter/editor Kate Grossman probed the question of why Chicago is getting better. The answers ranged all over the place.
Some panelists said the district's focus on principal quality is the answer. Others said better use of data by principals and teachers is the answer. Chief Education Officer Janice Jackson highlighted the district's focus on school quality and choice.
One panelist said higher learning standards have forced districts like Chicago to place more attention on all kids rather than just on those who hover around proficiency levels. He also suggested that the push for teacher evaluation has prompted much deeper conversations around ways to better support teachers. None of these are unique to Chicago, however.
Another panelist cited specific learning strategies targeted at vulnerable populations like English language learners. Still another suggested that a complementary strategy targeting low-income African-Americans could help close achievement gaps even more.
The forum closed with Robin Steans, who has been active in education reform statewide for years and helps run the Steans Family Foundation, soliciting audience suggestions for how to move forward with policy, practice, and research. A number of great ideas surfaced, including a deeper focus on teacher practice and collaboration and on how successful schools make much better use of time. A full report from the forum is in the works.
Several people present also called for a concerted effort to change the negative narrative around improving education, which is so often about money and politics rather than about teaching and learning. As one longtime leader of Chicago's reform efforts put it, "This research proves that progress is possible," adding, "We need to tell that story."
Support The 74's year-end campaign. Make a tax-exempt donation now.