Letter From Our Co-founder: Announcing a New Leadership Team at The 74, Where Education Is Always Front-Page News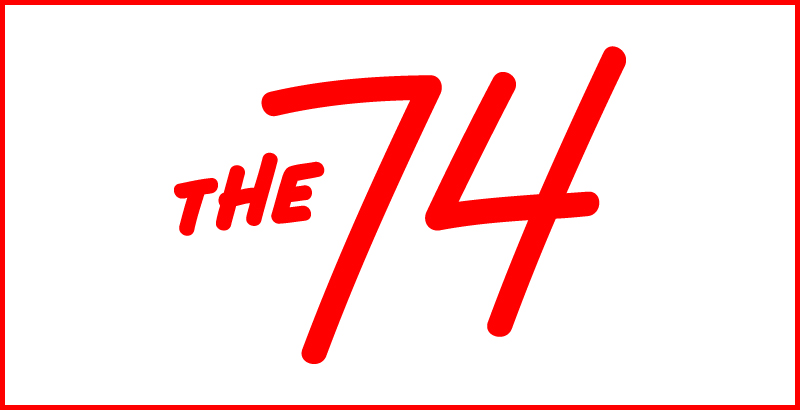 Earlier today, 74 CEO and Co-Founder Romy Drucker announced she would be stepping down from her daily role at the education news outlet for a new appointment at the Walton Family Foundation as the deputy director of the philanthropy's K-12 education program. She will remain on The 74's board of directors, where she will serve as chair. Drucker also announced several leadership changes at The 74, to guide the news network into the future; her full statement is below:
Nearly five years ago, I set out on a mission with Campbell Brown, my friend and 74 co-founder, to make education issues front-page news every day; to wake up mainstream readers as to what is at stake for our children (and our nation) in improving America's school system.
Now, almost four years after The 74 went live, I take enormous pride in knowing that our newsroom is doing exactly that — and much more than even we anticipated.
Since our debut in 2015, The 74 has been on the front lines of covering every key education issue impacting students across the country, setting the tone in the daily conversation about what's important for tens of millions of kids in our country's classrooms.
On camera, on social media, on our liveblogs, we are on top of the news. We have covered heartbreaking school shootings, two #EDlection cycles, the implementation of an important federal education law, pivotal Supreme Court cases, the critical struggle to improve America's largest school districts, and more.
We wrote consequential features about equity that put student and parent voices front and center. We published powerful commentaries from top education influencers and poignant testimonials from students with big barriers to overcome and big dreams of overcoming them.
We have published books, won awards, interviewed newsmakers, broken exclusive investigations, produced documentaries, hosted a presidential primary conversation, engaged our audience at live events, and partnered with news outlets across the country to amplify our efforts and draw even more readers into the most important conversation of the moment.
This incredible archive of achievements has only been possible because we have some of the most talented reporters, editors, video journalists, and producers working today in journalism, based in bureaus that now span New York, Los Angeles, Minneapolis, and Washington, D.C.
I am making this transition at a time when The 74 has never been stronger — and its future has never seemed brighter.
Our bureaus are led by Steve Snyder, who after an impressive stretch overseeing newsrooms at such national outlets as TIME, PEOPLE, and NBC helped launch The 74 as editorial director. In the years since, he has built an incredible team of reporters and editors and set an ambitious vision for our coverage. His steadfast leadership and impeccable news judgment has helped The 74 become the disruptive force it is today. And that's why I am proud to announce that Steve will become the site's new editor in chief, the position Campbell previously held, where he will continue to drive our expanding news operations. Steve's full bio can be found here.
I'm also thrilled to announce a new addition to The 74's executive team: Stephen Cockrell will succeed me as the organization's CEO, where he will engage with our board, external partners, supporters, and readership in inventive and interactive new ways. Stephen is an education visionary who has spent his career giving voice to education issues as an attorney and leader in public education. His career has spanned geographies (New York City; Los Angeles; Birmingham, Alabama) and organizations, but he has always had a singular focus on empowering students. The entire 74 team will benefit greatly from Stephen's deeply personal and expert understanding of policy and practice, and the esprit de corps he brings to every team and project he works on. Stephen's full bio can be found here.
As The 74 enters this new chapter, its mission is clearer — and more urgent — than ever before: to spotlight innovations, scrutinize inequities, and assist families in better understanding the policies, politics, and stakes underlying our children's education.
And to our readers, thank you for making education a daily priority. Every click on our site, every share from our newsletter, is validation of that.
I am grateful to have played a small role in shaping the future of nonprofit news and ensuring that subject-specific, watchdog outlets like ours have a permanent place in the changing media landscape. I look forward to continuing to read, watch, and be part of the story of education innovation. We all have a role to play.
With deep appreciation,
Romy
Get stories like these delivered straight to your inbox. Sign up for The 74 Newsletter