New Data Show Nearly 700 Students Displaced by Hurricanes Have Enrolled in One Florida School District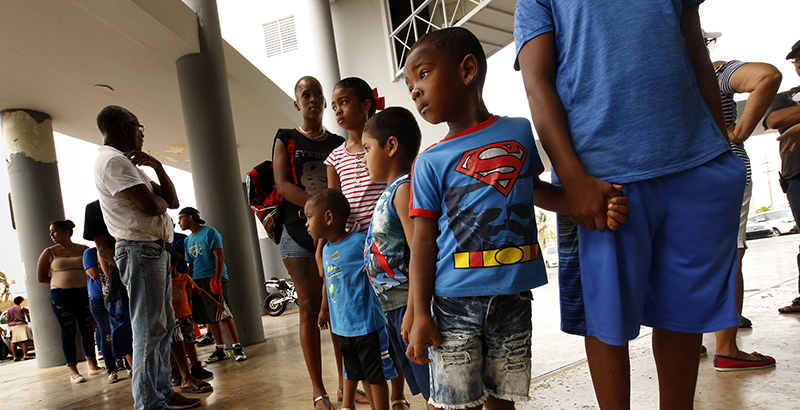 As residents of hurricane-ravaged Puerto Rico land plane tickets from the island to the mainland, school districts along the East Coast are experiencing a large influx of new students.
Last week, The 74 reported on efforts by Orange County Public Schools, which includes Orlando, to help Puerto Rican families displaced by Hurricane Maria. Officials in the district, which educates more than 191,000 children, set up shop at the airport to help evacuees enroll their children in school, just minutes after their planes landed in Florida. District officials also had a message for Puerto Rican educators who fled to the mainland after the hurricane hit the island Sept. 20: We're hiring.
As the story began to unfold, we were intrigued by just how quickly displaced children were flocking to schools in Orlando and elsewhere, so we requested hurricane-related enrollment figures from the district, last updated at the end of the school day on Friday.
(The 74: Florida Schools Ask for More Funds From State, Feds to Handle Influx of Displaced Students From Puerto Rico)
So far, Hurricanes Harvey, Irma, and Maria have brought 672 new students to Orange County schools. A majority — 481 at the end of last week — are from Puerto Rico, where schools are just beginning to reopen, as food, electricity, and water remain scarce. Students affected by hurricanes from the U.S. Virgin Islands, Texas, and other Florida districts are also represented.
At Miami-Dade County Public Schools, which enrolls more than 350,000 students, 349 new students have enrolled following the wave of hurricanes, 285 of whom are from Puerto Rico.
As districts from Florida to Massachusetts brace for even more students to arrive in the coming weeks and months, here's a chart on Orlando's enrollment surge from Puerto Rico and the Virgin Islands so far:
(More from The 74: How a Miami School Psychologist Helped Puerto Rico Educators Prepare for Student Trauma)
Get stories like these delivered straight to your inbox. Sign up for The 74 Newsletter