How Supreme Court's Recent 'Bridgegate' Decision Figures Into Former Puerto Rico Education Secretary's Defense in Fraud Case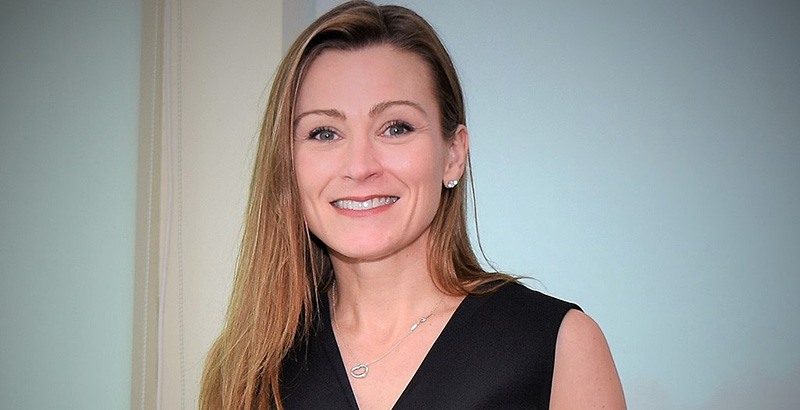 Less than two weeks ago, the Supreme Court overturned the convictions of two defendants caught up in the "Bridgegate" scandal, which derailed the political aspirations of former New Jersey governor Chris Christie. Now, attorneys are seizing upon the court's decision to defend Puerto Rico's former education chief, Julia Keleher, who has twice been indicted on fraud charges.
In court documents filed Monday related to the first case, Keleher attorneys argued that the charges against the former education secretary should be dropped because they claim she didn't seek to personally benefit from an alleged scheme to steer government contracts to politically connected consulting firms. In total, Keleher and five others — including the former head of Puerto Rico's health insurance administration and an executive with a major accounting firm — were accused of conspiring to direct more than $15 million in contracts through corrupted bidding, rather than fair and transparent processes. Keleher has pleaded not guilty to the charges, which include wire fraud and conspiracy to commit theft.
Keleher served as Puerto Rico's education secretary from 2017 until early last year. Less than a year into the job, Puerto Rico's school system was devastated by Hurricane Maria, a tragedy Keleher drew on to close hundreds of schools and usher in controversial new education reforms, including charter schools and private school vouchers.
In her July 2019 indictment, prosecutors made no allegation that Keleher intended to deprive anybody of money or property, or to personally benefit — making the Bridgegate controversy relevant to her case.
The Bridgegate scandal stems back to 2013, when officials closed commuter lanes on the George Washington Bridge between New Jersey and New York to punish a mayor who refused to endorse Christie's re-election bid. Christie has never faced criminal charges for the incident and has denied knowledge of the plan, but two of his associates were sentenced to prison. In a unanimous decision earlier this month, the Supreme Court overturned those wire fraud convictions because the Christie associates didn't "aim to obtain money or property" though the evidence "no doubt shows wrongdoing," including deception, corruption and abuse of power. "But the federal fraud statutes at issue do not criminalize all such conduct," Justice Elena Kagan wrote for the court.
Keleher attorneys used a similar line of reasoning. The charges against Keleher amount to a "legally deficient theory of honest services fraud," her defense attorneys wrote in court filings, and aim to recast the allegations as "traditional money or property wire fraud."
As the Bridgegate ruling affirmed, the federal wire fraud statute does not extend to all alleged acts of dishonesty by state or local officials. At most, the charges against Keleher allege she interfered with "a fair and open procurement process not corrupted by improper motivations or influence," attorneys argued. But such an allegation "cannot serve as the predicate for the offenses charged, which require an intent to deprive a victim of money or property."
Reached by phone Monday, Keleher declined to comment for this story, citing a gag order that prohibits her from discussing the case. Maria Dominguez, Keleher's attorney, reiterated in a statement that the charges against the former education secretary should be dropped because they lack "a single allegation" that her actions were motivated "by a desire to benefit herself." Dominguez leads Keleher's star-studded defense team, whose clients have included WikiLeaks founder Julian Assange and former Enron CEO Jeffrey Skilling. Attorney Lanny Davis, who has represented former president Bill Clinton and Harvey Weinstein, also worked briefly on Keleher's defense.
Not mentioned in the motion to dismiss, however, is Keleher's second indictment from January, which accused her of offering up public school land in exchange for help buying a luxury apartment. Those charges include bribery, wire fraud and conspiracy to commit honest services fraud.
Get stories like these delivered straight to your inbox. Sign up for The 74 Newsletter