WATCH — CDC Director Says Teachers Don't Need to Be Vaccinated for Schools to Reopen Safely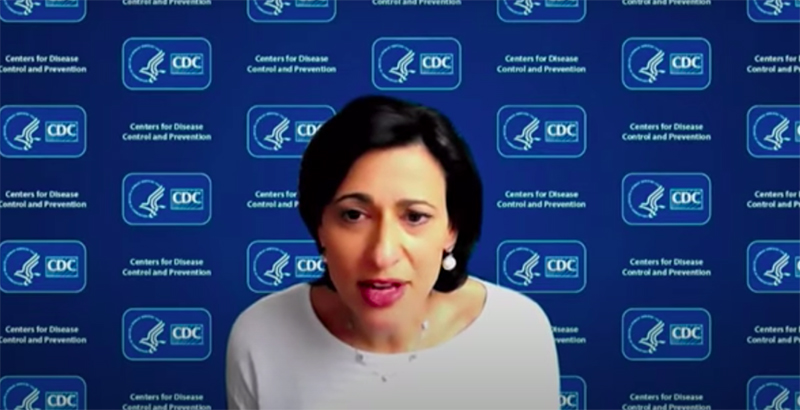 A week after the Centers for Disease Control released findings that schools operating in person with proper social distancing and masks in place saw little transmission of the coronavirus, Director Dr. Rochelle Walensky told reporters Wednesday that vaccinating teachers is not a prerequisite for continuing safe in-person instruction.
"There is increasing data to suggest that schools can safely reopen and that safe reopening does not suggest that teachers need to be vaccinated," Walensky said today at the White House news briefing on COVID-19.
"Vaccinations of teachers is not a prerequisite for safely reopening schools."
Watch her full remarks from the Wednesday livestream:
Dr. Walesky has previously prioritized schools and educators in public statements, noting that classrooms should be the last locations to close, as well as the first to reopen, amid the pandemic.
Here at The 74, we've previously covered an array of studies surrounding school safety during COVID-19, as well as the mounting calls from teachers unions to ramp up testing efforts at campuses nationwide and the challenges facing the supply chain when it comes to accelerating vaccinations for educators. Below are some of our most notable recent headlines (and get our latest school safety updates delivered straight to your inbox by signing up for The 74 Newsletter):
—School Reopenings: Teachers unions say they need more COVID tests before reopening classrooms. But experts are warning about the limitations, expense and tradeoffs in focusing on swabs (Read the full story)
—Vaccines: As COVID vaccine rollout approaches, states weigh whether to place teachers near the head of the line (Read the full report)
—Children & COVID: 40,000-person Iceland study finds youth under 15 half as likely to catch and spread coronavirus (Read the full article)
—Union Concerns: Analysis — A national teacher strike isn't really possible. But with unions refusing to go back until classrooms are safe, this is what one would look like (Read the full analysis)
—Policy vs. Public Health: Politics, not science, is driving school reopening decisions to a 'really dangerous' degree, research suggests (Read the full story)
Get stories like these delivered straight to your inbox. Sign up for The 74 Newsletter