As COVID Vaccine Rollout Approaches, States Weigh Whether to Place Teachers Near the Head of the Line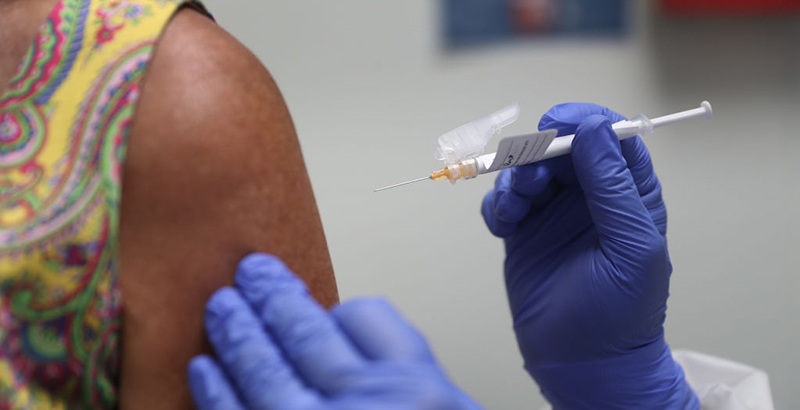 Landra Fair, a high school science teacher at Unified School District No. 232 in Kansas, was thrilled for the chance to participate in Moderna's COVID-19 vaccine trial this past summer, eager to further scientific research in this area.
It's not the first time a member of her family has done so: Her mother was part of a landmark study on estrogen and breast cancer starting in the mid-1980s.
"I am pretty familiar with the science of vaccines," said Fair, 49, who teaches biology and chemistry at Mill Valley High School, 45 minutes east of Topeka. "They aren't something that scares me. This is such a catastrophe that we are living through – and they needed us."
As the U.S. inches closer to greenlighting one or more vaccines, teachers have once again become a focal point in the nation's battle against COVID-19.
Those eager to permanently reopen America's schools are pushing hard for their high placement on the recipient list: Teachers given priority could receive the shots within weeks while those lumped in with the general population might wait months.
Many legislators, health care providers and economists believe that's far too long. They say getting teachers back in the classroom is the only means to curb dramatic learning loss and jump start a lagging economy, freeing parents to focus on work rather than childcare.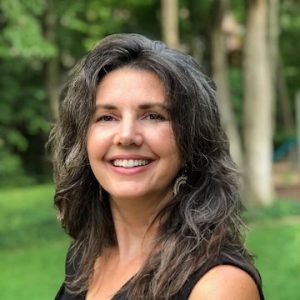 FDA vaccines advisor Dr. James Hildreth said Sunday that Americans could start receiving the Pfizer and BioNTech vaccine as early as Friday. Moderna's could follow shortly after.
An advisory committee to the Centers for Disease Control and Prevention recently recommended that health care personnel and residents of long-term care facilities be offered the inoculation in the first round of distribution, Phase 1a, with teachers and other educational staff included in Phase 1b.
But much of the decision making will be left to individual states whose leaders have long been crafting dispersal plans, prioritizing certain groups — mostly following the panel's guidelines — before others. Teachers generally rank high, typically in the first or second phase of distribution.
President Donald Trump's Covid-19 vaccine czar said last week the country should be able to immunize 100 million people by the end of February. But it's not clear how the vaccine will be received at a time when the virus itself has become politicized.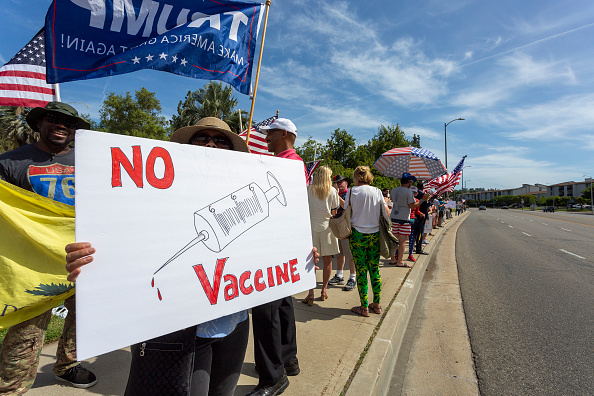 Fair wanted early access so she would be prepared for her return to campus this fall. The money helped, too: She'll be paid $2,000 over the course of two years for her participation in the trial.
But she worries others might not be so willing. Many members of her school community do not wear masks in public, continue to congregate in large groups and don't seem fearful of the disease, despite a surge of hospitalizations and deaths, one that shows no signs of waning as Christmas nears.
More than 282,000 people have died of COVID-19 in the United States. Nearly 15 million have tested positive for the virus.
"The science teachers are all like-minded," Fair said. "But there are a lot of people in the community who are not worried about this virus at all and might not be interested in the vaccine."
Skepticism might also fall along racial lines: Some Blacks and Latinos, who have a long history of receiving substandard or no healthcare at all, are wary of the shots. They're also more likely than whites to contract and die of COVID-19.
Former U.S. Presidents Bill Clinton, George W. Bush and Barack Obama have volunteered to receive their injections on camera to boost public confidence in the vaccine.
Teachers also could help ease the nation's fears about inoculation, according to the American Federation of Teachers (AFT), the National Education Association and several other prominent education groups whose leaders signed a letter late last month urging the CDC to prioritize educators.
"When asked, Americans have a higher degree of trust of teachers and of schools than they do of other institutions," they wrote. "The education community could be a 'trusted messenger' to help ease anxieties and increase the trust factor."
But before that can happen, teachers themselves must learn about the vaccine. Some education groups have already mobilized to spread the message about its safety and effectiveness.
Math for America, or MƒA, founded in New York City by Jim Simons, who along with his wife, Marilyn Simons, founded the Simons Foundation, is delivering a lecture on the topic to hundreds of teachers Monday night.
The talk is expected to cover the latest in COVID-19 vaccine developments, their safety and efficacy — and where New Yorkers and teachers might fall on the priority list to receive shots.
"Our job is to connect the teachers in New York City with scientists at the cutting edge of what is happening — and they should make their decisions accordingly," said Michael Driskill, the group's chief operating officer.
The 1.7-million member AFT sponsored a similar event Dec. 2.
Testing of children lags
But as distribution draws ever closer, one critical group has largely been left out of the vaccines' development and testing: children.
Pfizer started testing their product on those as young as 12 back in October. Moderna said Dec. 2 that it soon will begin testing on children ages 12 through 17.
But it could take months before drugmakers can complete studies in this area. Sara H. Goza, president of the American Academy of Pediatrics, said children must be included, adding, "we know that children can and do spread the virus to household members, grandparents, teachers, and other children."
But some teacher advocates and health care experts say elementary schools can re-open without children being vaccinated — and even before teachers themselves receive the shots, based on what scientists have learned about the virus' transmission.
According to the journal Nature, data collected from across the globe has shown that schools are not hotspots for virus transmission. They can reopen safely when transmission is low and even when it's not, as social distancing, hand washing and other protocols seem effective in warding off the disease.
Research has shown, too, that children younger than 12 are less susceptible to the virus than adults, and even when they do contract COVID-19, they are less likely to spread it.
Nonetheless, teacher advocates believe they should be among the first to receive the protection of a vaccine. Randi Weingarten, the AFT's president, said her members should rank high alongside school staff and at-risk students.
"The vaccine must be readily available to them on site to allow for the safe, orderly and timely reopening of schools," she told Politico.
State variance
States are just now discovering when the initial doses might arrive — and how many they might receive. Margaret "Maggi" Mumma, deputy press secretary for the Pennsylvania Department of Health, said there may be a limited number in the initial round, but that the first group will include teachers, "as they are considered critical workers."
Rep. James Edward Banks, (R) Indiana, a member of the House Education and Labor Committee, recently asked the CDC to give teachers the option of early COVID-19 vaccination, saying the agency should do "everything possible to let teachers do their irreplaceable work safely and effectively." Banks and a Republican colleague pushed to halt school's federal funding earlier this year if they did not open for in-person learning in the fall.
Tony GiaQuinta, a long-time pediatrician in Fort Wayne, told The 74 he urged Banks to push teachers closer to the front of the line. GiaQuinta, a Democrat sometimes at odds with Indiana's Republican leaders, said the profound negative impact of school closures on children prompted him to reach out to anyone who might help reopen the state's schools.
"If we want our children to be healthy, they have to be in school," said the doctor, credited by Banks for helping shape his position on the issue. "And they can't be in school if our teachers are at risk, or unable to do their jobs because they're quarantined or sick."
Kentucky Gov. Andy Beshear, in formulating his plan for vaccine distribution, asked the state's school superintendents on Friday to prepare rosters of school personnel who are willing to be inoculated, according to the state's education department.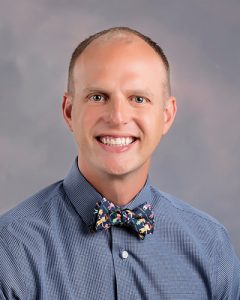 School board members in the Poudre School District in northern Colorado recently asked lawmakers in their state to prioritize school employees before the general population.
Board president Chistophe Febvre doesn't know how the vaccine will be received by staff members, but is acutely aware of the stress they've shouldered by moving in and out of quarantine and levels of remote learning. His district, which serves some 31,000 students, was in hybrid mode until mid-November. It has since moved to distance learning after the virus caused a serious depletion in school personnel, from teachers to substitutes and custodial workers.
"Prioritizing K-12 teachers and staff, we do feel, would have a rapid and significant impact in allowing schools to stay more consistently open," he said.
The implications for the economy are undeniable, according to Aaron Strong, an economist at the RAND Corporation. Shuttered schools force many working parents to abandon their jobs so they can provide in-home daycare for their children, disproportionately burdening working mothers, he said.
And distance learning is lackluster at best, he said, potentially widening the achievement gap among different groups of students. As a result, Strong believes teachers should be second in line for vaccination, immediately after the nation's healthcare workers.
"Education provides the means for long-run economic growth," he said, adding the learning loss suffered during the pandemic might have a life-long impact on children, not only in terms of their immediate academic success but also future college and career prospects.
A stunning rise in infections and hospitalizations out West has Frank Wells, spokesman for the California Teachers Association, focused less on the economy than on the health of his members and their students.
Educators who have not yet received the shots should have the flexibility of teaching remotely, he said.
"Teachers are on the front lines," he said. "If they are going to be in the classroom, they should be among the first who have the vaccine. And until it's safe to go back to school, they should continue to do as much remote teaching and learning as possible."
As states share their vaccine dissemination plans, other questions mount about whether the shots should be required. Florida Gov. Ron DeSantis already considered the issue, saying vaccines won't be mandatory in his state.
"That's going to be the choice of each and every Floridian," he said late last month.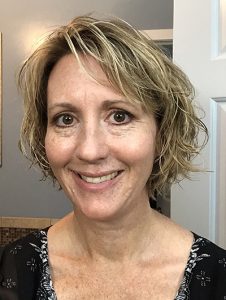 Florida prioritized hospitals, long-term care facilities, and then first responders and 'critical infrastructure' workers as the first to receive the vaccine. Andrew Spar, president of the Florida Education Association, hopes this means the state's teachers will be high on the list. He's unsure whether all of his members will agree to the inoculation.
"The Florida Education Association has not done any formal polling on teachers' attitudes toward receiving a coronavirus vaccine, but my sense is that their attitudes vary like those in the general population," Spar said.
Julie A. Roberts, 44, teaches several courses, including marine biology, environmental science and wildlife sciences alongside Landra Fair at Mill Valley High in Kansas. Prior to teaching, she was a research biologist and has faith in the vaccine, which is why she, too, volunteered for Moderna's trial.
"My 19-year-old daughter and husband are participating as well," she said. "If I had any doubts about the safety of the vaccine, that would not be the case."

Get stories like these delivered straight to your inbox. Sign up for The 74 Newsletter