Brandeis Center Leader and Bush-Era Alum Nominated as Ed Dept Civil Rights Head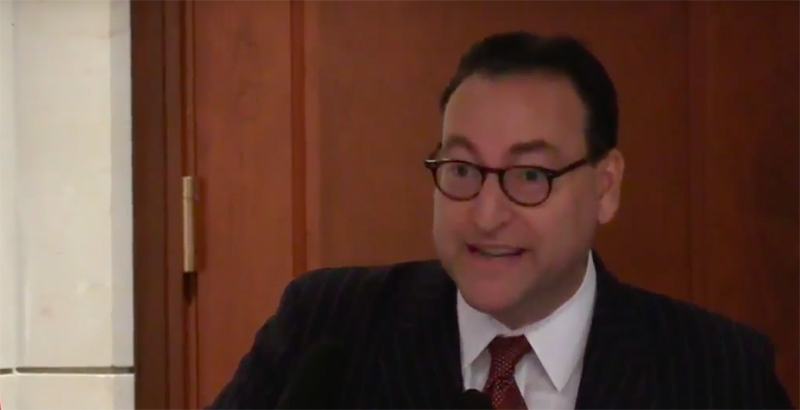 Kenneth L. Marcus, a veteran of federal civil rights efforts, will be nominated as assistant secretary of civil rights for the Education Department, the White House announced Thursday morning.
The move will be something of a return to the office for Marcus, who was "delegated the authority" of assistant secretary for civil rights in 2003 and 2004, meaning he served in the post but wasn't formally nominated for Senate confirmation.
Marcus currently leads the Louis D. Brandeis Center for Human Rights Under Law, a group he founded in 2011 "to combat the resurgence of anti-Semitism in American higher education," according to the group's website.
While free speech issues on campus have become increasingly contentious, Title IX, particularly as it applies to how schools investigate allegations of sexual assault, has been perhaps the foremost civil rights issue at the Education Department since the start of the Trump administration.
Education Secretary Betsy DeVos rescinded Obama-era regulations that lowered the evidentiary standard required to prove allegations of sexual assault, which she said were unfair to the accused. Schools may select their own evidentiary standard while the department writes new rules.
During his helm at the Office for Civil Rights, Marcus issued a letter reminding schools that, among other requirements, they must have a Title IX coordinator. Feminist groups had urged the move.
Sen. Patty Murray, the ranking Democrat on the Health, Education, Labor and Pensions Committee that will consider Marcus's nomination, said she was glad DeVos didn't nominate Candice Jackson, currently the acting assistant secretary for civil rights. Jackson became a lightning rod for criticism after she seemed to dismiss most complaints of sexual assault on college campuses.
"I look forward to hearing more from Mr. Marcus and determining whether he will commit to protecting the civil rights and safety of all students and maintaining the mission of the Office for Civil Rights to 'ensure equal access to education and to promote educational excellence throughout the nation through vigorous enforcement of civil rights,' " Murray said in a release.
Marcus also previously served as staff director of the U.S. Commission on Civil Rights and as assistant secretary of Housing and Urban Development for Fair Housing and Equal Opportunity.
After a slow start in nominating top officials to the Education Department that left the agency with the highest vacancy rate among Cabinet-level departments, Marcus is the fourth department nominee announced in the past month.
Get stories like these delivered straight to your inbox. Sign up for The 74 Newsletter