64% of Top Districts to Hold Virtual Academies this Fall, Option May Entice Families as Delta Variant Concerns Mount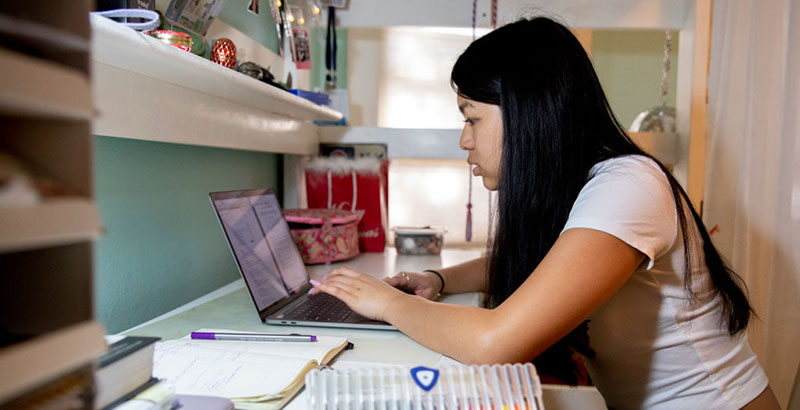 Get essential education news and commentary delivered straight to your inbox. Sign up here for The 74's daily newsletter.
Nearly two-thirds of top districts will offer students the option to learn in stand-alone, remote academies next school year, according to a recent tally from Burbio, a website that tracks school calendars and reopenings.
Of the 200 largest U.S. school systems, 128 will hold virtual programs this fall, while 60 — such as those in New York City, Newark and Chicago — will offer no fully remote options, save for medical exceptions for immunocompromised students. Another 12 have yet to announce their plans.
The update comes as the highly transmissible Delta variant now accounts for the majority of U.S. COVID cases, casting uncertainty on an upcoming school year that, just weeks ago, many observers had hoped would mark a return to near-normal — and spurring many parents to revise their expectations for the fall.
"Everyone is assuming that all kids are going back into buildings in September," Annette Anderson, who is a mother of three children in Baltimore City Public Schools, told The 74. "And I'm not really clear with the Delta variant what's going to happen."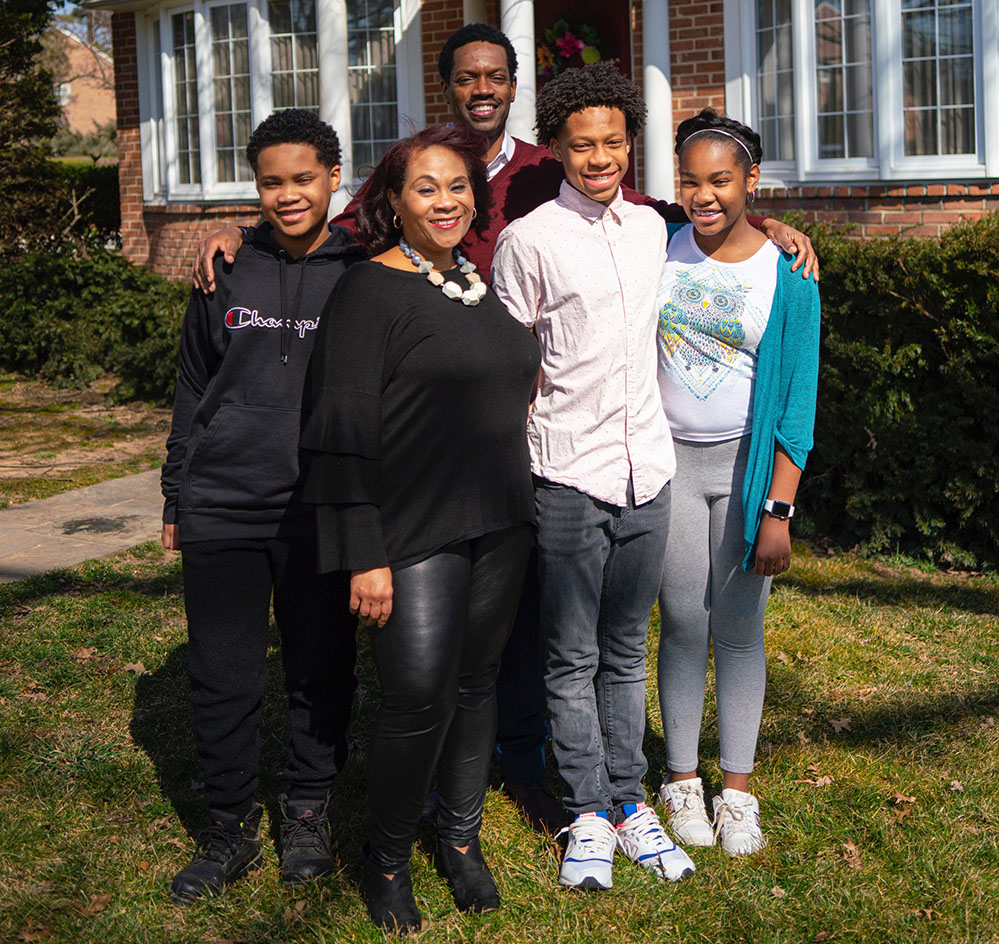 Her kids — rising 8th-, 9th- and 11th-graders — had already endured a year and a half of remote classes, and were itching to see their friends, she said.
But when COVID case counts once again began to rise in late June, her family's calculus suddenly became much more complicated. Kids under 12 do not yet have access to vaccinations, Anderson points out, and with many schools dropping universal mask mandates following a recent update from the Centers for Disease Control and Prevention that said vaccinated students and staff could forgo face coverings, she worries that schools could become vectors of spread this fall.
A possible precursor of dangers still to come, the U.S. has experienced a string of COVID-19 outbreaks at summer camps in states such as Texas, Illinois, Florida, Missouri and Kansas in June and July.
"There is still a lot of outstanding questioning on my part about whether or not we are ready to let our kids go back into buildings full time," said the Baltimore mother, who is also an assistant professor at the Johns Hopkins School of Education.
At first, "I was comfortable with [my kids] going back to school," she said, "[but now] the question of children carrying the Delta variant is still very open ended."
Halfway across the country, just outside of San Antonio, Texas, Deneatra Terry feels similarly. Her state has banned virtual-only school options this fall, and now the mother of two is shopping around for a charter school that would allow her youngest to stay online or keep class sizes low for social distancing.
"If there is something out there … worse than the [previous strains of] COVID, you shouldn't be in such a rush to open that damn [schoolhouse] door," she told The 74. "If you keep knocking on the door, the devil does answer, eventually."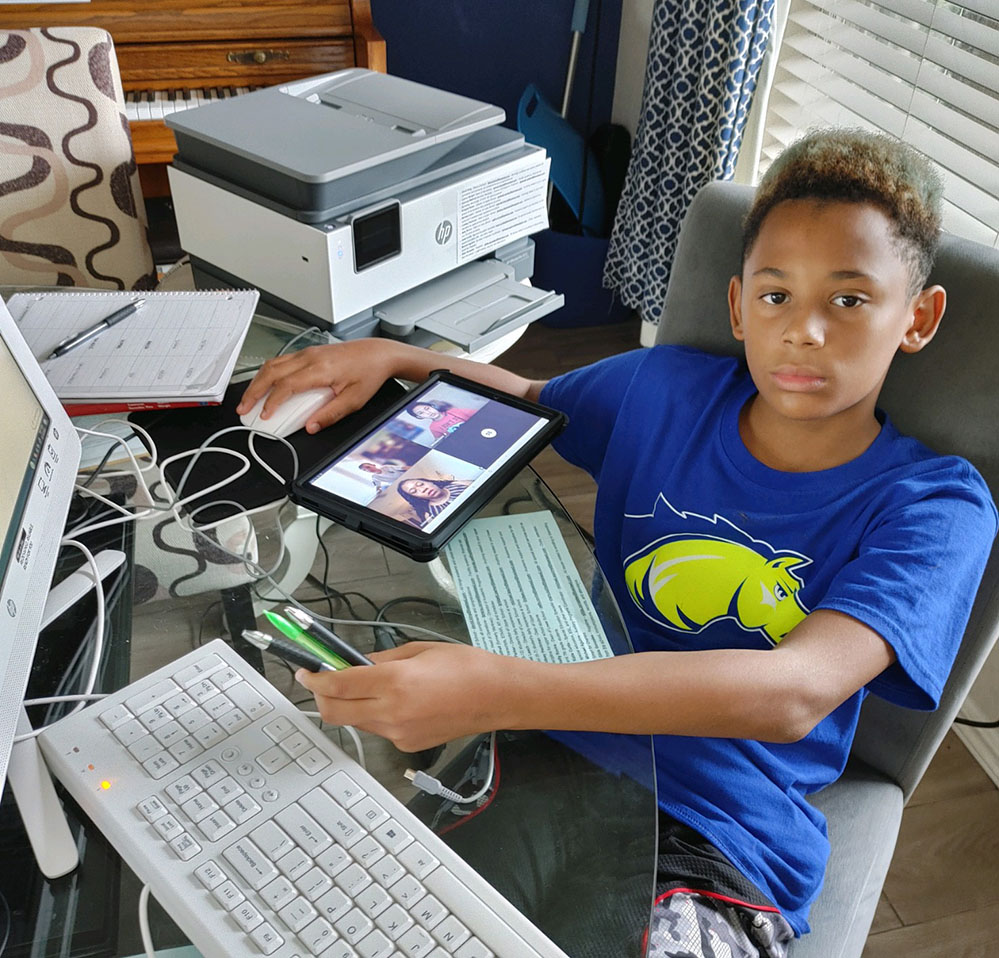 The mothers are not alone in their concern. Worry for the highly infectious mutation could impact the schooling choices that many parents make for their kids this fall, says Robin Lake, director of the University of Washington's Center on Reinventing Public Education.
"I think the Delta variant has quite a few families spooked," she told The 74 via email. "A lot of families may decide to hedge their bets and enroll in alternative programs."
Because the new strain is over 50 percent more transmissible even than the Alpha variant before it, which originated in the United Kingdom, the coming months may mark the "most dangerous" time in the pandemic for unvaccinated individuals and young people, University of Missouri infectious disease expert Taylor Nelson told The 74 in late June.
But while acknowledging that the Delta variant is "incredibly concerning," Philip Chan, medical director for the Rhode Island Department of Health, says that schools do not have to be risky places for children.
Last year, "we really did see minimal transmission in the K-12 setting, which is reassuring," he told The 74. In Chan's home state, the vast majority of student and staff coronavirus cases came from out-of-school exposures, he explained.
Last spring, hundreds of academic studies pointed to mitigation measures such as masking and ventilation that schools could use to reopen safely. New CDC guidelines now emphasize flexibility for schools and districts to implement "layered mitigation strategies" to keep kids safe, which proponents say will allow schools more freedom to problem-solve and take local levels of infection into account. Critics meanwhile worry the new guidance will allow decision makers to sidestep key safety measures.
Above all else, however, the Rhode Island doctor emphasizes immunization as the single most effective way to limit spread, including for the new variant.
"We know that the vaccines, certainly the ones we're using here in the U.S., are effective against the Delta variant," said Chan. "As long as people in the community … are vaccinated, hopefully the risk of transmission within the K-12 setting will be minimal."
According to a recent announcement from Pfizer, the pharmaceutical company will seek to expand its existing emergency authorization for shots to children aged 5 to 11 in September or October. Their pediatric vaccine trials are currently underway. Even with expanded authorization, it's unclear whether parents will immunize young children in large numbers and there remain swaths of the country, especially in the South, where the majority of adults are not vaccinated.
In the meantime, Lake, of the University of Washington, underscores the well-documented benefits of face-to-face learning for most students versus attending virtual school.
"Most of the studies comparing learning outcomes in remote learning compared to in-person show students do better both academically and emotionally when they have in-person instruction," she said.
Ahead of the July 13 Global Education Meeting, UNICEF and UNESCO extolled the benefits of in-person learning, urging decision makers around the world to prioritize reopening schools to "avoid a generational catastrophe."
Still, there were students and families that thrived in remote learning, the Center for Reinventing Public Education director points out. The key takeaway for district leaders, she says, is that "quality options are the right solution."
School systems, however, do not yet appear to be altering their plans.
"We're not seeing any districts walk back plans [for in-person school] yet," Burbio co-founder Dennis Roche told The 74. Most districts' strategies for the fall were formulated this past spring and were announced early in the summer, he said.
If spread of the new COVID strain does spur changes to reopening plans, those revisions would likely come "in about a three-week window in advance of school," according to Roche, because districts take time to alter course.
In the meantime, parents will mull how to balance the academic, social-emotional and physical health needs of their children in yet another uncertain back-to-school season.
"We wanted COVID to go away with a vaccine and it has largely dissipated, but it has not disappeared," said Anderson, in Baltimore. "So that's what I'm wrestling with."
Get stories like these delivered straight to your inbox. Sign up for The 74 Newsletter