Collection of 130 COVID Studies Aims to Give Schools a 'Solid Grounding' to Reopen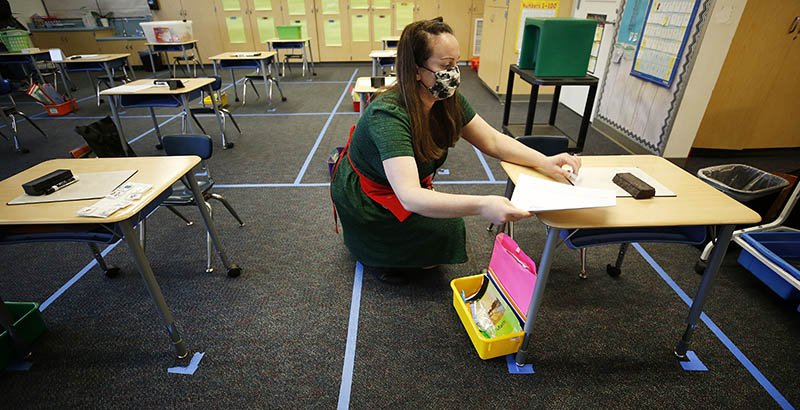 Mounting evidence shows it's safe to reopen schools and that the risk of in-person learning contributing to the spread of COVID-19 is low, according to a new review of research released Thursday.
Written by John Bailey, a visiting fellow at the conservative American Enterprise Institute, the report aims to give leaders a "solid grounding" toward reopening, pulling together 130 studies from the U.S. and around the world. The research covers children's risks of catching COVID-19, rates of transmission linked to schools and whether reopening contributes to the spread of the disease in the community.
The bottom line, Bailey wrote, is that the harm to students and the community is minimal compared to the educational and psychological damage to children of missing school and the economic impact on families when a parent can't work. Although the paper acknowledges new variants of the disease that appear to pose a greater risk to children, Bailey argues the answer is "doubling down" on safety measures, not closing schools.
The collection of studies — both large and small — present a case that couldn't be made until now, Bailey wrote.
The report includes an Irish study showing that transmission rates in schools were low and a review of research spanning 191 countries showing no consistent pattern between reopening schools and increases in COVID-19 rates. A report from the Netherlands showed that almost 95 percent of cases were linked back to someone older than 18. Children between the ages of 4 and 11 were the source of transmission in less than 1 percent of cases.
"I think there is a chance that seeing it all together like this will push some of the last districts [to open], or push some of the last parents to really rebel," said Emily Oster, a Brown University economics professor who works with education groups to manage a national COVID-19 school tracker.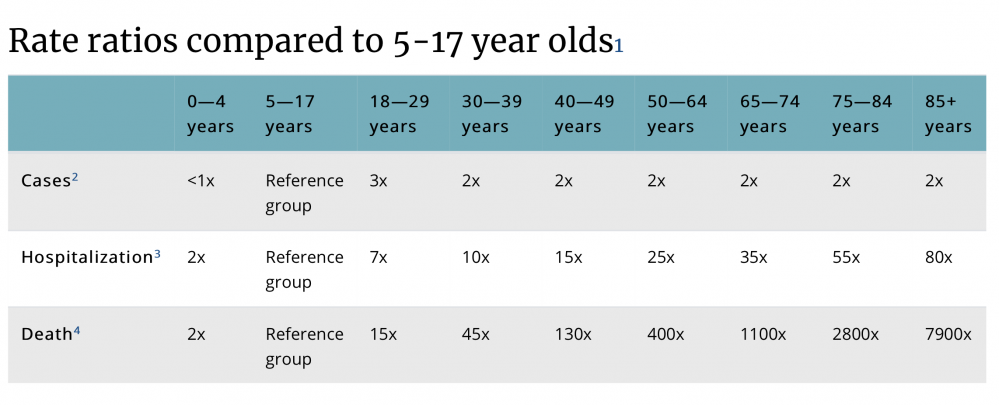 Bailey notes that research on variants of the virus, such as the strain first seen in the United Kingdom, is limited. In Italy and Sweden children have become especially susceptible to that more serious strain.
Dr. Anthony Fauci, President Biden's chief medical adviser, has reported that the available vaccines have so far proven to be effective against the variant, which is likely to become the most common strain in the U.S. But he's also warned of another surge as states open up more businesses and relax mask mandates, such as in Texas, Mississippi and Iowa.
Districts continue to slowly reopen or have announced plans to open in April. According to the American Enterprise Institute's tracker, just 14 percent of districts nationally remain fully remote, but the rate is higher — 24 percent — in large districts, and teachers unions and district officials remain at odds over reopening in some parts of the country.
At President Joe Biden's urging last week, most states have now made educators eligible for vaccines. A new resource from Johns Hopkins University, however, shows that the availability of vaccines for teachers hasn't always translated into schools returning for in-person learning.
Parents are divided in their support for reopening. Polls show that Black and Hispanic parents are generally more concerned than white parents about returning too quickly. One explanation is that hospitalizations and deaths from COVID-19 have been higher among Blacks and Hispanics.
A school board member in Baltimore recently wrote that reopening schools puts students and families of color at risk.
But some of the reasons for parents' reluctance to return are more complex.
"Families who were getting calls seemingly every day about their child being a distraction, or being told to come pick up the student for small infractions — they're not getting those calls, because students are virtual now," said Autumn Arnett, who leads the Pflugerville Black Pfamilies Network in Texas and decided to homeschool her fifth and seventh graders because they weren't doing well in remote learning. "Students and families in some cases are appreciating the break from feeling like they're always the problem."
Disclosure: John Bailey, author of the report "Is it Safe to Reopen Schools," curates The 74's weekly COVID Policy Briefing. He is a fellow at the Chan Zuckerberg Foundation and an adviser to The Walton Family Foundation, both of which provide financial support to The 74. The Walton Family Foundation provided funding for the report.
Support The 74's year-end campaign. Make a tax-exempt donation now.