As Congress Weighs Relief Funding, School Choice — and the Help of an Unlikely Democrat — May Play a Pivotal Role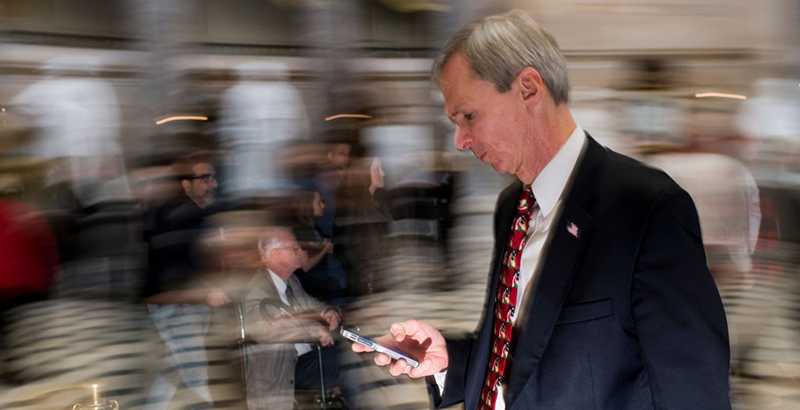 Updated
The U.S. Senate on Thursday voted 52-47 against a trimmed-down pandemic relief package that included several school choice provisions. Sen. Rand Paul of Kentucky was the only Republican voting against it, showing that support for tax-credit-funded scholarships for private school tuition has gained broad support among Republicans. 
Attention now shifts to whether negotiations will continue between the White House and Democratic House Speaker Nancy Pelosi of California.
U.S. Rep. Dan Lipinski still remembers attending a small dinner in 2016 celebrating the reauthorization of the D.C Opportunity Scholarship Program, a federally funded voucher program that pays for about 1,700 students to attend private schools.
Former Republican Speaker of the House John Boehner thanked the Illinois Democrat for his support of the program, while Lipinski said he had hoped to gather more votes among his colleagues.
"I told him, 'I'm sorry I couldn't get you anybody else,'" the congressman from the southwest side of Chicago said in a recent interview. "I've met with children who have received [a scholarship], and I have seen what a difference it has made for them."
A product of Catholic schools, Lipinski has been unapologetic about his efforts to help more children from low-income homes attend private schools. And now, school choice — an issue he has been passionate about since being elected to Congress in 2004 — has become a pivotal issue in the U.S. Senate's vote over another coronavirus relief package.
Lipinski joined Mark Walker of North Carolina and Bradley Byrne of Alabama last month to introduce the School Choice Now Act, which U.S. Secretary of Education Betsy DeVos said "would help families who are more vulnerable and don't have the resources that many better-off families have had, to go and make these decisions on what's best for their child."
The proposal is companion legislation to a bill of the same name in the Republican-controlled Senate, which Lamar Alexander of Tennessee and Rick Scott of Tennessee introduced in July as part of a package of pandemic relief bills.
The Senate votes today on a plan that includes emergency funding to state-level organizations that provide scholarships to families for private school tuition or homeschooling expenses, two years of tax credits for donations to such organizations, and a provision — originally pushed by Sen. Ted Cruz, R-Texas, last year — that would allow families to use college savings accounts for homeschooling expenses. Before a final package goes to the president, Lipinski and his co-sponsors on the House version also want to see eligibility guidelines inserted that would ensure that scholarship funds go to low- or middle-income families and guarantee funding from future relief packages for schools so governors wouldn't have to reapply.
It was Lipinski's work on school choice in the nation's capital, however, that likely cost him the support of the teachers unions this year in his bid for a ninth term, even though he said he has "a very strong record of supporting unions." Lipinski was defeated in the March primary by political rival Marie Newman, who campaigned as a more progressive liberal and whose campaign was backed by a coalition that included the Illinois Federation of Teachers. In his final months in office, however, Lipinski is continuing to side with Republicans over the Trump administration's top education issue.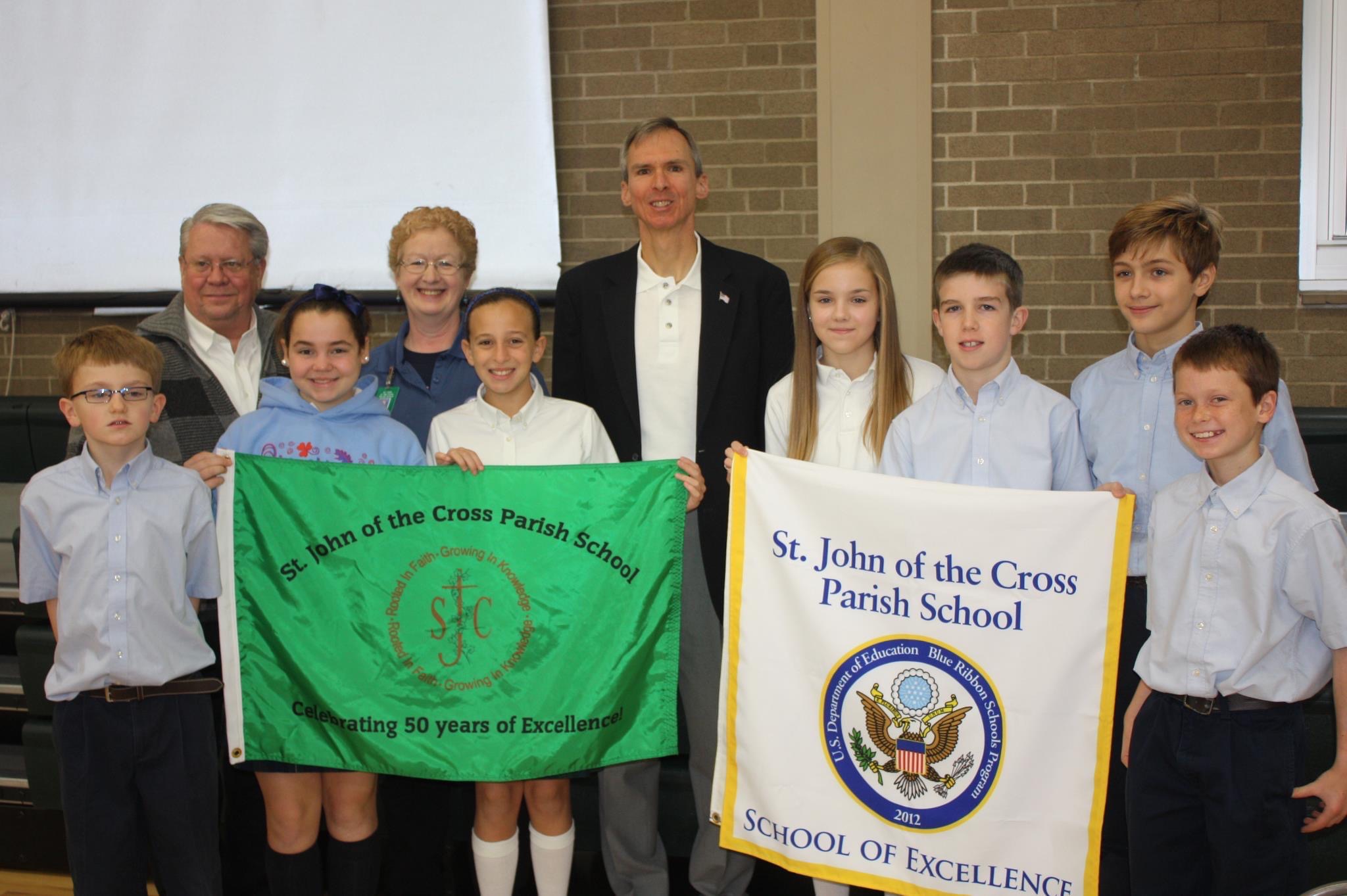 'Another way' to educate children 
With three federal judges thwarting DeVos's efforts to force public schools to share more relief funds with private schools than they normally would under federal law, Lipinski said the school choice bill is "the best way" to increase opportunities for private school choice for low-income families.
He also defended making homeschooling families eligible for scholarships, saying the practice has become more common because of COVID-19. While it's important to have accountability safeguards in place, he said, homeschooling "is becoming something that is recognized as another way that children are being educated."
Eighteen states currently have tax-credit scholarship programs, funded by donations from businesses and individuals, and almost 300,000 students have been recipients of the scholarships, according to advocacy organization EdChoice. Illinois, Lipinksi said, "is one of the few Democratic states that has such a program." The state's Invest in Kids Scholarship Tax Credit Program was enacted in 2017. While the state had a Republican governor at the time, both houses of the legislature were controlled by Democrats.
Current governor J.B. Pritzker, a Democrat, has pledged to end the program, but Lipinski said there are efforts to increase support for it among trade unions to cover the costs of apprenticeship training programs. "They are struggling for workers in urban areas," he said.
Under the federal school choice bill, states that don't already have scholarship-granting organizations would have to create one. But even if that legislation doesn't make into a future relief package, experts still expect to see more private school choice efforts at the state level continue in the coming legislative season.
Those efforts could lean toward education savings accounts, which can be used for private tuition, but can go toward online learning, tutoring and higher education costs. Currently five states have such programs — Arizona, Florida, Mississippi, North Carolina and Tennessee, according to EdChoice. About 19,000 students nationally have used the programs since the first one was created in Arizona in 2011.
Expanding these programs would "provide maximum flexibility to parents so that they can use their education dollars to pay for home education expenses, tuition at microschools, or to pay teachers as a part of learning pods — a new term that was not in my education lexicon last month," said Tim Keller, a senior attorney with the Institute for Justice.
The libertarian, nonprofit law firm emerged victorious in June when the U.S. Supreme Court ruled that Montana's tax-credit scholarship program was unlawfully excluding religious schools. Going forward, states can no longer restrict such programs to nonreligious private schools.
'A big impact' 
School choice isn't the only issue on which Lipinski's convictions diverge from those of most members of his party. He's one of a few anti-abortion Democrats, and he voted against Obamacare in 2010. His pro-life stance gave Newman, whom Lipinski defeated in 2018, an edge in his state's 3rd District this year. The coalition that supported her campaign also included abortion rights groups.
Lipinski has also tried to leave a mark on education in other ways. While he's spent most of his time on transportation and technology issues, Lipiniski holds two engineering degrees and has backed increases in funding for the National Science Foundation to support efforts to prepare more science, technology, engineering and math teachers.
"I remember very well my high school physics and chemistry teachers. They had a big impact on me," Lipinski said. But that was when Chicago's Catholic schools were a "vibrant system," he added.
Even before the pandemic, Catholic schools in Chicago and across the country were seeing enrollment declines. The coronavirus has put even more of them at risk of closure. Taking another opinion that's unpopular among his fellow Democrats, Lipinksi said, "All students, in all families, whether the children go to public school or private school, are in need of help with COVID."
DeVos has drawn criticism for making similar statements about her rationale for sharing federal relief funds with private schools.
Throughout his 15 years in Congress, Lipinski has also recognized Catholic schools every January with a resolution honoring their contributions.
"Each year his staffer reaches out to me to begin work on the resolution before I begin to think about it myself," said Dale McDonald, the director of public policy for the National Catholic Educational Association. Lipinski is now looking for someone who has co-sponsored the resolution in the past to carry on that tradition in the House.
"It certainly did me well," he said about his elementary and high school years. "I want more children to have that opportunity."
Support The 74's year-end campaign. Make a tax-exempt donation now.