Battle Over Private School Choice Returns to States After Court Ruling, but Education Groups Pledge to 'Protect' Public Schools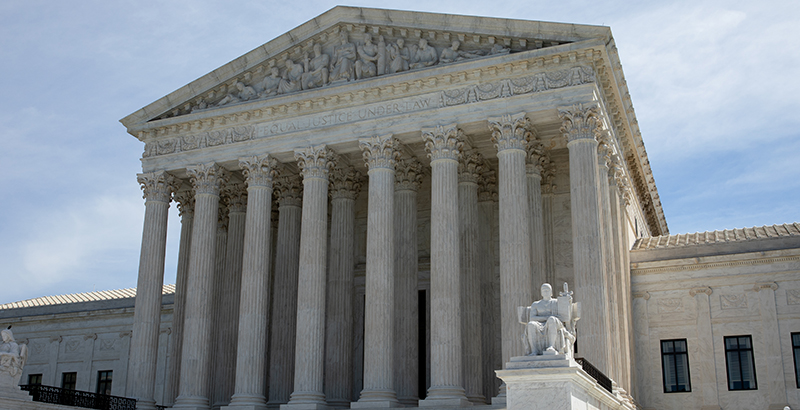 For private school choice advocates in Missouri, this year's legislative session felt a lot like those that have come before.
Republicans in the state Senate introduced two tax-credit scholarship bills that would have helped cover private school tuition for specific groups of students, such as those with disabilities, in military families or in low-income homes. But one bill never advanced out of committee, and the second, though it picked up momentum, didn't get a vote by the full chamber.
"It's like chopping the same log," said Peter Franzen, associate executive director of the Children's Education Alliance of Missouri. "We've gotten close but never across the finish line with private school choice."
But last week's 5-4 vote by the U.S. Supreme Court in a Montana case — eliminating states' "no-aid" restrictions on including religious schools in choice programs, also known as Blaine Amendments — has given the organization some hope. "Maybe this ruling will energize parents and others in the way they haven't been before," Franzen said.
The decision in Espinoza v. Montana Department of Revenue allows policymakers to push for school choice programs that include religious options at a time when some private school families are struggling to pay tuition, and Catholic and other private schools, with U.S. Secretary of Education Betsy DeVos's blessing, are hoping to access federal relief funds.
In the week since the ruling, school choice advocates have been celebrating and looking ahead to possible state legislation, while opponents are predicting dire consequences for public schools.
In fact, American Federation of Teachers President Randi Weingarten and U.S. Sen. Patty Murray, D-Wash., ranking member of the Senate Health, Education, Labor and Pensions Committee, railed against additional reports that the Trump administration plans to set aside funding in the next stimulus package for its Education Freedom Scholarships plan — a national version of the tax-credit scholarship program in Montana and several other states.
"It is telling that, after spending more than three years doing nothing to help the public schools that 90 percent of children attend, Betsy DeVos races to divert resources into private hands 48 hours after the Supreme Court's decision in Espinoza," Weingarten said in a statement. "With our country dealing with a pandemic, an economic recession and structural racism, she's spied an opening to exploit this crisis to resuscitate her failed agenda."
The unions and other left-leaning experts have said programs such as Montana's are detrimental to public schools and don't clearly lead to positive outcomes for students. They point to mixed results from studies on voucher programs in Louisiana, Indiana and Ohio and the U.S. Department of Education's evaluation of the D.C. Opportunity Scholarship Program.
In a statement, outgoing National Education Association president Lily Eskelsen García said union members would put their energy "into firing DeVos and electing a new president in November because it's the best thing we can do for our students and for the future of this country."
The Missouri NEA also tried this year to head off any future voucher legislation by petitioning to get an initiative on November's ballot. The measure, which would have prohibited "state and local governments from financially supporting private schools," failed because signatures on the petition were not submitted by the May deadline.
That language is similar to what Michigan's constitution currently says — that the legislature may not "aid or maintain any private, denominational or other nonpublic, pre-elementary, elementary or secondary school." The decision in Espinoza does little to change that. Instead, it forbids states from running private school choice programs without also allowing religious schools to participate.
Moving on to Maine
Missouri, Idaho, South Dakota and Texas are among the states that the Institute for Justice, the libertarian nonprofit law firm that represented the Montana families, will be watching for legislation that would add what Tim Keller, a senior Institute attorney, called "robust educational options." But for now, the central battleground is in Maine, where the organization is representing three families challenging the state's "town tuitioning" law.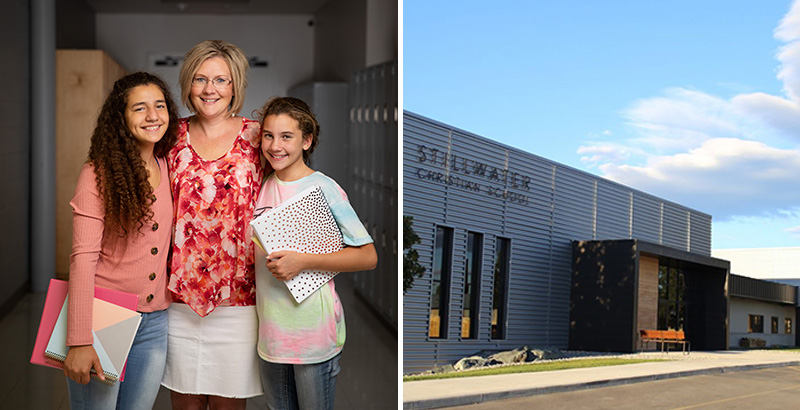 The law allows families in communities without a school to attend private schools on a voucher. The town where a student lives pays the tuition directly to the receiving school. But since 1981, religious schools have been barred from participating in the program.
On July 1, the day after the Supreme Court's ruling in Espinoza, the firm filed a brief with the U.S. Court of Appeals for the 1st Circuit, asking it to rule in favor of the plaintiffs.
"The decision in Espinoza means that Maine's exclusion of sectarian schools must be struck down," Keller said. "The chief justice could not have been clearer: While a 'State need not subsidize private education … once a State decides to do so, it cannot disqualify some private schools solely because they are religious.'"
But on Friday, Maine filed a response, saying that the court's ruling does not apply to the state's program.
"Here, the benefit is a free public education. The Appellants, though, want a different benefit — a pervasively sectarian education," wrote Deputy Attorney General Christopher Taub. "Nothing in Espinoza supports the proposition that by choosing to provide students with a free public education, Maine must also provide a sectarian education to those who want it."
He added that religious schools in the state would be eligible for the program as long as they weren't promoting "any particular religion."
Vermont has a similar law, and Keller said the firm plans to file suit there in the coming weeks.
At the Vermont Agency of Education, Ted Fisher, the director of communications and legislative affairs, said officials had not had a chance to review the Espinoza ruling or determine how it applies to the state.
One of Montana's arguments in Espinoza was that the "no-aid" clause in the state constitution protects religious institutions from government interference. And some faith-based organizations tend to agree.
"The more that religious schools are treated just like all other private schools, the harder it is to justify and defend the special accommodations they receive, including in their hiring and firing practices, admission policies and curriculum choices," Holly Hollman, general counsel for the Baptist Joint Committee for Religious Liberty, said in a release following the ruling.
Weingarten also said in her statement that the decision enables "encroachment on religious liberty" and opens up religious schools to "state control and state interference."
'Over-regulation' or accountability?
But Leslie Hiner, the vice president of legal affairs for EdChoice, an advocacy organization, views such warnings as an indication that the unions will lobby lawmakers for stricter oversight of schools participating in voucher programs.
"That over-regulation that she's speaking of only happens under an awful lot of political pressure," Hiner said, adding that the unions will "ramp up their efforts to load up religious schools with even more regulations."
States with voucher programs, such as Florida, Indiana and Louisiana, set requirements for schools that want to participate in those programs. According to Alex Spurrier, a senior analyst at Bellwether Education Partners, a think tank, accountability systems for private schools in voucher programs range from requiring schools to take state- or national-level tests and having open admission procedures to making schools available for observations and curriculum reviews. He said he would also support requirements for independent financial audits.
"The goal should be to have some form of transparent accountability for academic outcomes and basic financial standards that don't constrain schools from adopting different or innovative approaches to curriculum and instruction," he said. "My hope is that policymakers are able to apply the lessons learned from past forms of school accountability to inform the next generation of accountability, which, in a post-Espinoza world, will need to address both public and non-public schools."
Colorado was the last state with a case over a voucher program to reach the U.S. Supreme Court, in 2017. But choice advocates there don't expect last week's ruling to have much impact in the near future as long as Democrats control the legislature and the governor's office.
"Possibly a school board will pick up the baton and run it to the finish line," said Pam Benigno, director of the Education Policy Center at the conservative Independence Institute. "I have hope that a younger generation of policymakers will not be influenced by the usual opponents of school choice, but will take a more practical view of educational options rather than be sold out to political organizations that want to control where all children are educated."
In Idaho last year, Republicans introduced a bill to create education savings accounts that would allow families to use public education dollars for private school expenses. But the bill didn't get any traction, said Fred Birnbaum, vice president of the Idaho Freedom Foundation.
"We believe that the Espinoza decision will have a very positive impact for Idahoans seeking the best educational outcomes for their children," he said. "Options like education savings accounts and tax credits will be debated during the next legislative session without fear of the Blaine Amendment as an obstacle."
Sasha Pudelski, advocacy director for AASA, The School Superintendents Association — which is part of the anti-voucher National Coalition for Public Education — said the organization's key argument will continue to be that such programs harm public schools.
Choice advocates, and the Trump administration, "are on the offense," she said. "We just have to be ready to protect our public schools."
Support The 74's year-end campaign. Make a tax-exempt donation now.