Virginia's Election Could Decide Fate of Youngkin's Education Agenda
The Republican governor made K–12 schools a winning issue two years ago. Now he wants Republican allies in Richmond — & a possible presidential berth.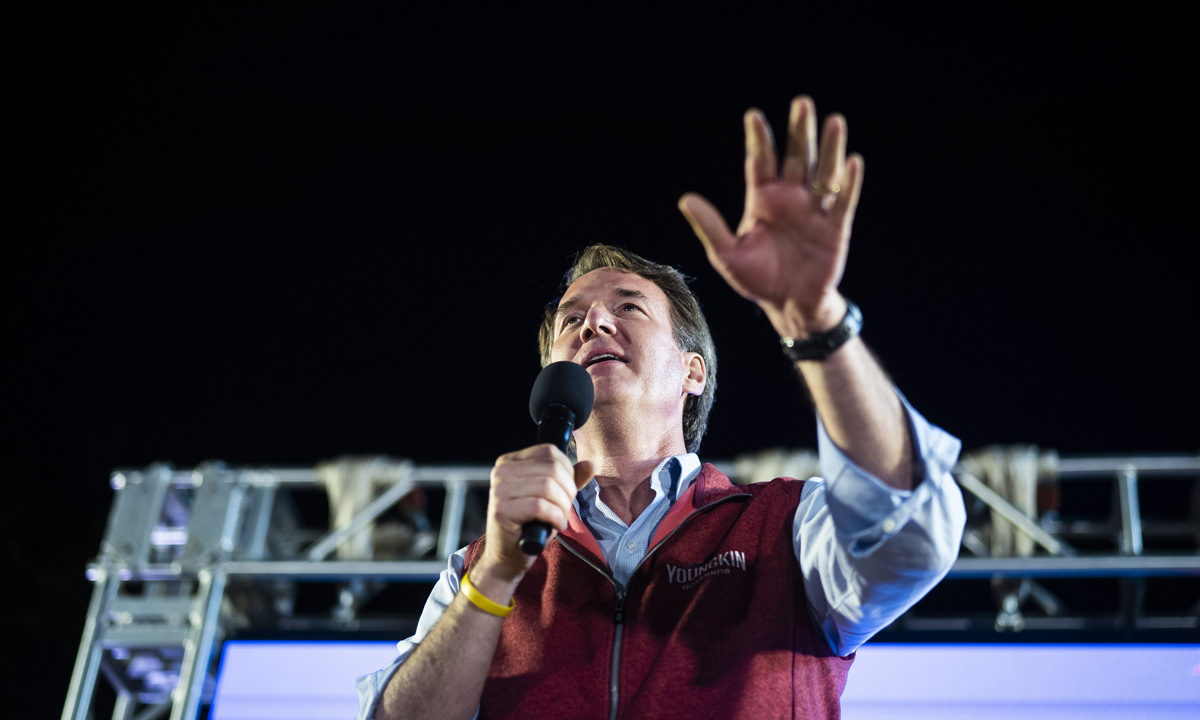 Support The 74's year-end campaign. Make a tax-exempt donation now.
Whether red or blue, Virginia voters will send a signal to the political world through its legislative elections Tuesday. The message they deliver about education could carry significant consequences for students and families.
Four Southern states schedule off-cycle races the year before a presidential campaign. Two, Kentucky and Mississippi, are deep-red bastions where incumbent governors are considered mild favorites to win reelection. In a third, Louisiana, the Republican favorite already dispatched a slate of rivals in an October "jungle primary," automatically advancing to the governorship.
But Virginia, where Republican Gov. Glenn Youngkin still has two years left in his term, offers something different: a true battleground whose outcome could serve as a bellwether for the national mood. And in few other states have education debates played such a prominent role in recent political history.
Youngkin's victory in 2021, snapping his party's long losing streak in statewide contests, was widely attributed to parental desire for more control over their children's experiences in school, combined with lingering anger over pandemic-related health measures. It also served notice that Democrats, long favored by the public as stewards of schools, could no longer take their advantage on education for granted.
Local authorities, too, have awoken to the reality of abysmal post-COVID academic achievement. Results from standardized tests show that Virginia children were massively harmed by the prolonged closure of K–12 schools and transition to virtual learning, and reports of increasingly severe behavioral problems have only heightened concerns further. Following the release of another round of poor student scores, Youngkin recently laid out a signature plan for learning recovery centered on tutoring and literacy reforms.
How that recovery will be carried out, and whether conservatives may venture into the bolder experiments with school choice that have been attempted in other Southern states, hinges significantly on the outcome of Tuesday's elections.
Control over the State Assembly will be decided by just a handful of swing seats, but the range of possibilities for governance is huge. If Democrats maintain their 22-18 lead in the state Senate — and perhaps win a majority in the House of Delegates, where Republicans currently hold a four-seat edge — they will retain the ability to check Youngkin's ambitions and escape the rightward thrust that has brought expanded school choice and anti-critical race theory legislation to states like Florida. But if the governor's party is able to capture both chambers, he could ride his conservative record and electoral victories to an enviable perch in the Republican presidential primary.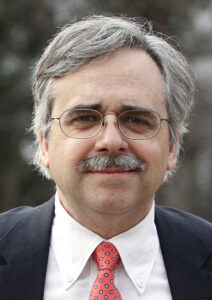 Stephen Farnsworth, a political scientist at the University of Mary Washington in Fredericksburg, Va., said public polling revealed a Virginia electorate that is generally contented with the state of public schools. Still, he added, a successful agenda of school improvement could make a national figure of Youngkin, already viewed longingly by Republicans seeking alternatives to a third Trump nomination.
"I think more people are going to be voting on the hot-button social issues than on the specifics of the governor's plan for learning recovery," Farnsworth said. "But if the governor is able to proceed along the lines he's outlined, and if that reverses test score declines, it would be a very powerful message for his political future."
'Such a meltdown'
Such a reversal could be a tall order given the depth of Virginia's Virginia's academic crash during the pandemic.
Signs of the decline mounted over several years, but last fall, results from the National Assessment of Educational Progress (a federal exam commonly referred to as the Nation's Report Card) provided the starkest evidence yet. The typical fourth grader lost 11 points in math and 10 points in reading between 2019 and 2022 — substantially more than the national average. In both subjects, the state's average score fell from the ranks of the national leaders to the middle of the pack.
As researchers gathered more detailed information, they revealed even uglier findings. Shortly after the calamitous NAEP release, Stanford sociologist Sean Reardon and Harvard economist Tom Kane released the Education Recovery Scorecard, a database using the federal scores to quantify learning loss at the district level across 29 states. The tool showed that five of the 10 districts that experienced the worst reading setbacks were located in Virginia; even worse, the state accounted for an astonishing nine out of the 10 districts that fell the most in math. Students in two of the state's biggest cities, Richmond and Newport News, lost well over 1.5 grade levels during their time in remote instruction. Those districts, along with many others nationwide where learning loss was especially acute, were already afflicted with high rates of poverty and academic underperformance when COVID hit.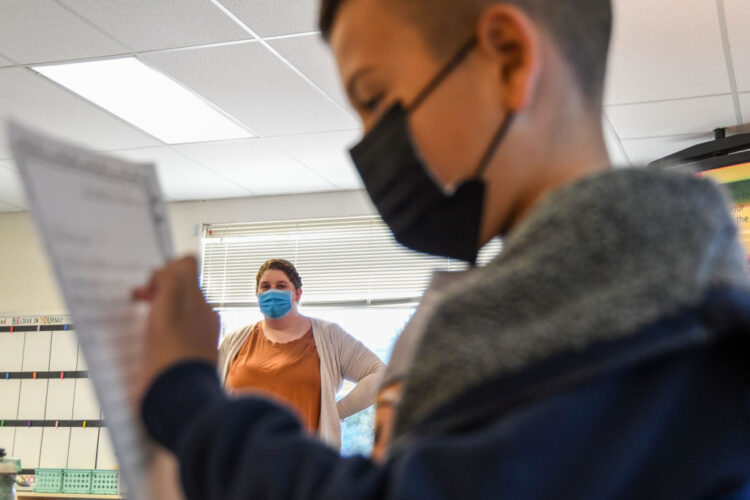 The damage cannot be attributed to a single factor, though the prior research of both Kane and Brown University economist Emily Oster found strong links between meaningful drops in achievement and the length of time that students spent away from brick-and-mortar schools. According to a study co-authored by Oster, the average Virginia district spent just 9.2 percent of the 2020–21 school year in full-time, in-person instruction.
The apparently pernicious effects of Zoom classrooms don't explain how other states, such as California, also endured lengthy school closures without their students' performance tumbling as far as those in Virginia. But state Sen. Chap Petersen is convinced of the connection, complaining in an interview that schools "were shut down for so long, and with so little scientific basis."
A centrist Democrat representing Fairfax, just a few miles south of Washington, D.C., Petersen persistently argued to reopen schools in 2021 and later advanced legislation to end school mask mandates. Petersen lost his primary in June to a progressive challenger, an upset some observers have attributed to his stance on pandemic-era policies. He stands by the position nonetheless.
"The COVID-19 situation was such a meltdown that it kind of stood everything on its head," Petersen said. "It was a violation of the Virginia Constitution because we're required to make a public school system available to kids. For a year, we had no actual school system."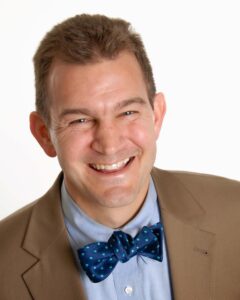 Yet the public is still not clamoring for wholesale changes to K–12 policy. Polls show that while most Virginians rate education as a top issue in the upcoming elections, they generally give high marks to their local schools. Rather than looking to state officials for emergency intervention, a sizable plurality in a recent survey said that Youngkin should have less power over schools.
For his own part, the governor argues that parents are kept in the dark about the true state of school quality. Citing research from the reform-oriented Collaborative for Student Success, he has complained of an "honesty gap" resulting from the comparatively low threshold for proficiency on Virginia's state exams, along with what he has characterized as slipping standards for school accreditation.
The Virginia Board of Education is now leading a revision of its accreditation process, which measures students' test scores, attendance and college readiness with an aim toward placing failing schools on a path to improvement. In spite of the huge dip in student achievement during the pandemic, the overwhelming majority of schools received full accreditation in 2022, leading the board's president to observe in a recent meeting that the system "does not seem to be measuring schools well relative to student performance."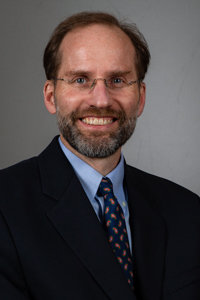 Christopher Gareis, an education professor at the College of William & Mary who specializes in classroom assessment, said that more transparency was needed in how the state communicated with the public about school quality. Likening Virginia's approach to school accountability to that of U.S. News & World Report, he said state authorities had historically found it "all too easy to tinker with the system" without making their work legible to voters.
"It's a really sophisticated methodology that sometimes changes," Gareis said. "By and large, the public's not saying, 'What changed here? I'll go become a psychometrician so I can figure it out.' All they know is that a given school is scored 50 or 25 or 225. That's a real challenge."
The Youngkin trajectory
Though not on the ballot himself, Youngkin has worked to keep schools at the center of the legislative campaign, hosting a series of "Parents Matter" town hall events around the state this summer. Tacking away somewhat from the disputes over social issues that defined the early portion of his term, the open discussions largely focused on protecting kids from exposure to drugs and social media.
In September, the governor unveiled his "ALL IN VA" plan, which incentivizes Virginia's 132 school districts to spur learning growth by establishing tutoring programs, hiring specialized reading instructors and addressing chronic absenteeism. Financial support for the strategy comes from a recently enacted two-year budget, which includes nearly $650 million in new school funding. But some Democratic lawmakers have complained that the state is exceeding its budgetary authority in requiring districts to submit spending plans to the Virginia Department of Education before money can be dispersed, suggesting that a legal fight could be in the offing.
Thus far, learning recovery hasn't featured heavily in either of the parties' campaign themes. Democratic candidates have made education-based appeals around select issues — incumbent Del. Schuyler VanValkenburg, running for a Republican-held Senate seat in suburban Richmond, aired a tense advertisement showing a high school class conducting an active shooter drill — but are mostly attacking the GOP on its post-Roe efforts to restrict abortion access.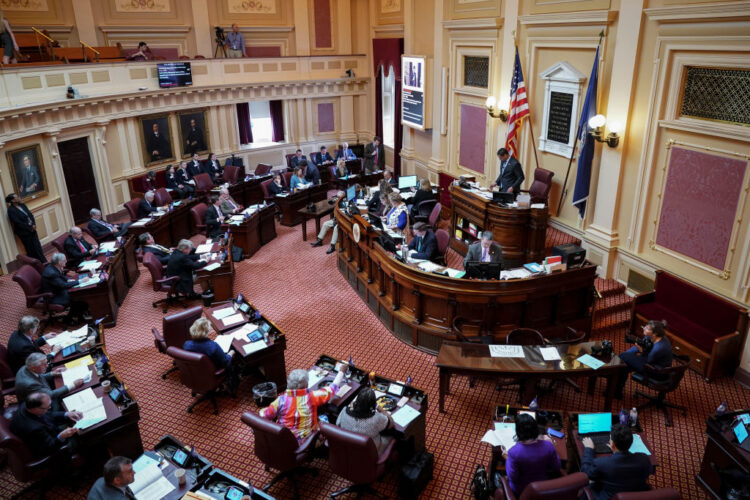 Petersen, whose Northern Virginia senate district has taken on a socially liberal bent in recent years, said his party's supporters have become less animated by education as the region has seen fewer births and more single people. In previous decades, he argued, the school closures of 2020–21 would have triggered a bigger backlash.
"I was the guy who fought to reopen schools, and I considered that my strength," Petersen said. "I ran on those issues, and they didn't motivate Democratic voters."
Chris Saxman, a Republican who served in the House of Delegates between 2002 and 2010, said the nature of the cycle made it difficult for schools to receive their share of the spotlight. Unlike in 2021, when school-related controversies acted as an "accelerant" to Youngkin's rise in the gubernatorial race, this fall's elections only feature legislative candidates. What's more, in a polarized environment with only about a dozen swing seats (out of 140 being contested), most competitive races were unfolding in areas where voters might be leery of promises of education reform.
"This year, only a few of the districts are in play, and they're swing districts," Saxman said. "You can't go heavy against public education in swing, suburban districts, where people pay high taxes for what they see as good schools."
Much will depend on whether voter turnout resembles the electorate of 2020, when President Biden handily captured the state's presidential vote, or that of 2021, when Youngkin won an upset as an outsider candidate. According to an analysis from the University of Virginia's Center for Politics, Democrats could fall well short of the president's 10-point victory margin while still preventing Republicans from winning a Richmond "trifecta" (control over the governorship and both chambers of the House of Delegates).
Another stint of divided government, with Democrats maintaining control of the Senate and/or erasing the Republicans' narrow House majority, would ensure that the governor would "accomplish very little over the next two years," the University of Mary Washington's Farnsworth observed. Aside from pushing forward with ALL IN VA (most communities failed to offer their spending plans before the state's recommended Oct. 16 deadline, with some citing a tight turnaround and challenges in staffing tutoring initiatives), the administration will continue its push to make districts comply with its guidance on the treatment of transgender students in school. A newly formed Chronic Absenteeism Task Force has already begun convening.
On the other hand, a Republican breakthrough — the party would need to hold the House and flip two Senate seats to notch a 20-20 split, with Republican Lt. Gov. Winsome Sears serving as tiebreaker — would open up entirely different possibilities. Over his first two years in office, Youngkin has sought to broaden access to school choice and innovation through an expansion of "lab schools" (somewhat akin to university-sponsored charter schools), only to see funding for the idea targeted by Democrats in the upper chamber. In a state with just seven charters, a renewed push next year could change circumstances on the ground quickly, though a separate campaign to bring education savings accounts to Virginia would still face an uphill climb.
More than policy victories, unified GOP control in Virginia would send a chill through Democrats just 12 months from a presidential election. The state has gone blue in every such race since 2008, but Youngkin has managed a successful balancing act halfway through his governorship. One recent survey showed him enjoying a 54-38 approval rating, trouncing President Biden's rating in what should be a redoubt of the Democrats' victory coalition.
Jumping into the presidential race this deep into the cycle would daunt most contenders. But Youngkin, independently wealthy and popular among conservative donors, could easily manage the start-up costs of a campaign, leaving many to speculate that a strong showing on Election Day could set the stage for the governor's late entry.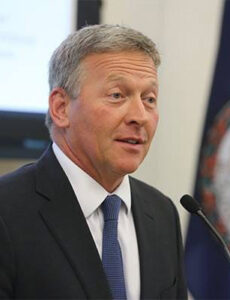 "Everything I see indicates that he's going to make some foray," into the Republican primary, Saxman said. "Whether they gain a functioning majority in the Senate and do something about school choice, which would make him more nationally vibrant to compete for the presidency, is [a big] question."
Disclosure: Andy Rotherham is a member of the Virginia Board of Education and sits on The 74's board of directors. He played no role in the reporting or editing of this story.
Support The 74's year-end campaign. Make a tax-exempt donation now.