Seizing on Parents' Frustration, GOP Governors Push for Education Savings Accounts
At least 7 state leaders hope the pandemic laid the groundwork for an 'all-of-the-above approach' to education, including funding for private schools
By Linda Jacobson | January 23, 2023
Eamonn Fitzmaurice/The 74
Capitalizing on parent's frustration with public schools during the pandemic, Republican governors across the country are putting education savings accounts at the center of their legislative agendas.
Some hope to significantly broaden the concept of ESAs, which allow families to tap state education funding to pay for private school tuition, tutoring and other education-related expenses.
In a "Condition of the State" address earlier this month, Iowa Gov. Kim Reynolds said the state should spend the same amount on students, whether they attend public schools or not.
"We have to set aside this us-versus-them mentality," she said. "If you want to pretend that this is a war between two different school systems, then you're not focused on our children."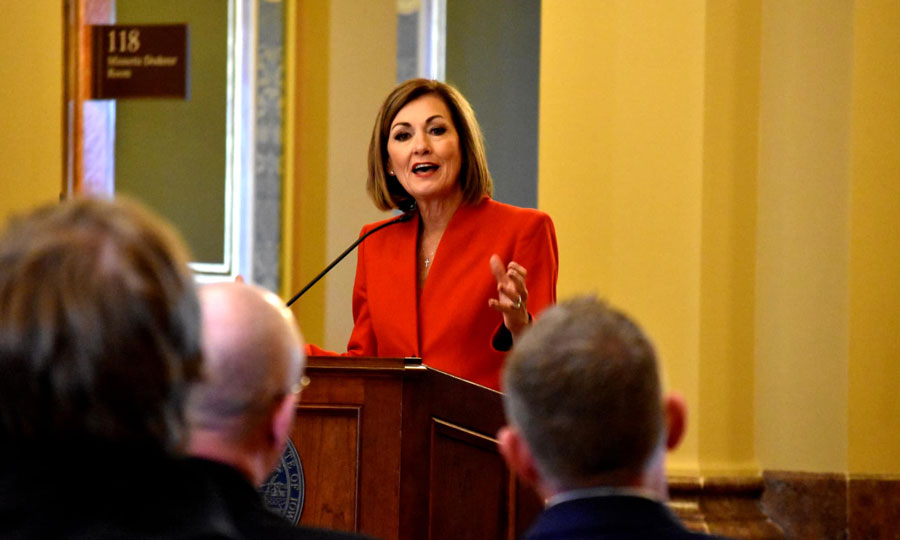 Reynolds is one of more than half a dozen GOP governors who seek to join the eight states that currently have ESAs. They say parents across the political spectrum want more control over their children's education, and blame districts and teachers unions for extended school closures. But critics say the programs undermine funding for the traditional schools attended by the vast majority of students.
"There is a push among some Republican governors to make this a priority," said Jessica Levin, director of Public Funds for Public Schools, a campaign of the left-leaning New Jersey-based Education Law Center. "But when they are proposed, there is a broad spectrum of groups that come out against them — pastors, rural legislators, parents."
Governors proposing the programs draw inspiration from the recent expansion of Arizona's "empowerment scholarship" and Florida's long history of taxpayer-funded private school choice.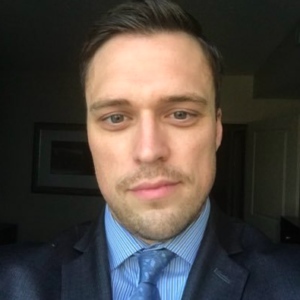 Arizona's program — which provides about $7,000 per student — is like the "holy grail of school choice" because it's not restricted to certain groups of families, said Tom Greene, vice president of advocacy for ExcelinEd, an education reform think tank. But in a sign of the opposition such programs face, new Gov. Katie Hobbs, a Democrat, has pledged to repeal the expansion, saying the program lacks accountability and could cost the state $1.5 billion over a 10-year period.
Under Republican Gov. Ron DeSantis, Florida has consolidated multiple scholarship programs and raised eligibility to $111,000 for a family of four. And this year, Republicans have introduced a plan to further expand the program to more families, potentially leaping over Arizona to become the state with the largest ESA enrollment.
"I think both states have really helped create momentum and energy," Greene said. "Parents want an all-of-the-above approach when it comes to how their kids are educated. Legislators across the country are responding to that desire."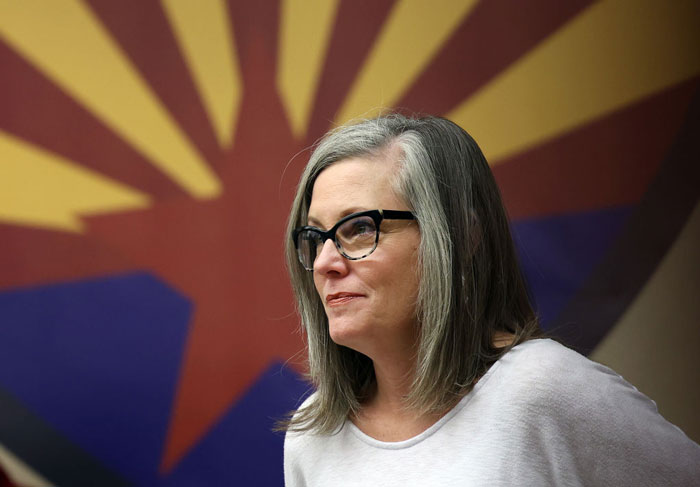 'On the ground'
While Republican legislators are leading the charge for ESAs, a recent survey shows there is less of a partisan divide among voters — likely because many parents in blue states lost patience with remote learning. Conducted by Yes. Every Kid, a school choice advocacy group, and YouGov, a research company, the poll found that 60% of parents favor ESAs, while 15% oppose them. Democrats were actually slightly more supportive than Republicans — 58% to 55%.
That doesn't surprise Craig Hulse, executive director of Yes. Every Kid.
"People think about Republicans versus Democrats in Congress, and it's just not what people on the ground are hearing," he said. "Everybody recognizes the status quo is inequitable."
Acknowledging the pandemic created a "perfect storm" for ESA supporters, Levin nonetheless pointed to data showing parents remain largely happy with their local schools. In the 2022 PDK Poll, Americans' support for schools in their communities reached a new high. She also pointed to the failure of ESA efforts in California and Michigan.
"An even better poll is the vote," Levin said.
Legal hurdles have derailed other programs. In Kentucky last month, the Supreme Court found the state's "education opportunity accounts" unconstitutional, ruling that state law clearly intended for public funds to be spent only on public schools. And last summer, the Nevada Supreme Court halted an effort to get an ESA measure on the ballot, calling it an unfunded mandate.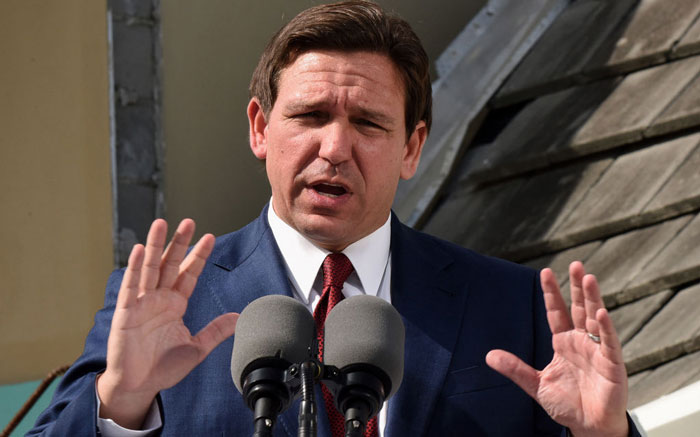 'Robust debate'
Greene still expects a "robust debate" this year over ESAs in Republican-led states like Utah, where Gov. Spencer Cox's support depends on boosting teacher pay, and Oklahoma, where Gov. Kevin Stitt made school choice a focus of his re-election campaign.
The impact of ESAs in rural areas was a key issue in Stitt's race against former state Superintendent Joy Hofmeister. She argued private school choice would wipe out small town school districts. Some rural Republicans, like those in Texas, have opposed ESAs because there are fewer private schools for kids to go to.
At the same time, a University of Georgia study focusing on a Florida program showed that families in rural areas use ESAs, but are more likely to spend funds on curriculum and tutoring than private school tuition.
Most reports on ESAs focus on parent satisfaction. A survey on Arizona from EdChoice, an advocacy group, showed that almost 60% of ESA users were somewhat or completely satisfied with the program when it was more targeted.
Even so, Levin said ESAs are tough to push through state legislatures.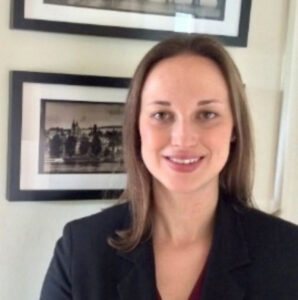 "Lots of voucher bills are proposed every year and the majority of them fail," she said. "A governor has to put in a ton of political capital if he or she wants one of these to pass."
In Virginia, experts suggest Gov. Glenn Youngkin's victory in 2021 was partially due to parents who felt betrayed by the public schools and weary with school board drama. But the Republicans' school choice proposal might face resistance .
A bill could make it out of the House, where Republicans have the majority. But Democrats control the Senate, where Kristen Amundson, a Democrat and former member of the state assembly, expects strong opposition from the state's Legislative Black Caucus.
"There is zero way that they are going to approve that," she said.
Seeking accountability
Shifting some of the education budget to the private sector also raises questions of academic and fiscal accountability.
In South Carolina last year, Senate Majority Leader Shane Massey, a Republican, blocked an ESA bill in the final hours of the session because lawmakers removed a requirement that participating students take the same state tests as those in traditional schools.
The state school boards association agrees with him.
"If there is going to be legislation, then we certainly are going to support accountability measures that are similar or the same as those in public schools," said Debbie Elmore, government relations director for the association.
But Sen. Larry Grooms, also a Republican, thinks it's "punitive" to require students using ESAs to take state tests because they were likely already behind when their parents withdrew them from district schools. He has reintroduced a similar version of the bill that failed.
His bill would cap the program at 15,000 students, and Grooms tells his "teacher friends" that the difference between Arizona's program and his plan is "like night and day" because it would be targeted to low-income students.
In Arizona, participation is nearing 46,000 students. That's why observers in Texas, where lawmakers have filed multiple school choice bills, are paying close attention.
Colleen Dippel, CEO of Families Empowered, a Texas nonprofit that helps parents navigate school options, has no doubt that such a program would be popular because of "pent-up demand" from parents for more educational options.
"It seems insane to me to try to preserve this system that is not getting optimum results and is really outdated," she said about traditional schools. "It's like saying, 'We're going to keep those rotary phones on the wall and spend more money on those phones.' "
Support The 74's year-end campaign. Make a tax-exempt donation now.