As Virginia Rolls Out Ambitious Statewide High-Dosage Tutoring Effort This Week, 3 Keys to Success
Kelleher: Communication, a focus on student outcomes and in-person help over time are essential if initiative is to succeed for the highest-need kids.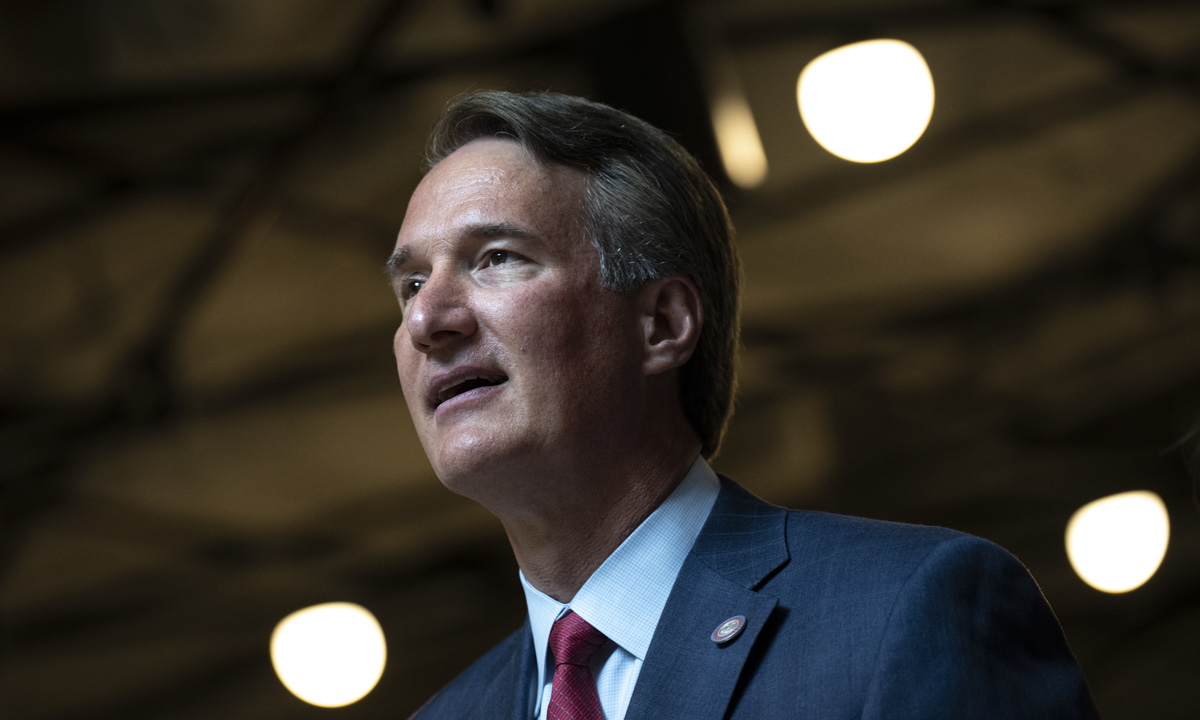 Support The 74's year-end campaign. Make a tax-exempt donation now.
In the wake of the pandemic and its devastating impact on student learning, tutoring has been having a moment. The National Student Support Accelerator at Stanford University has found that students can go further faster in the classroom when schools follow a proven tutoring model. The blueprint includes groups of no more than four students who meet the same tutor consistently, during the school day, three times a week for 30 minutes each session, over the course of a semester or more. Tutors should use a structured curriculum that helps students learn grade-level material while filling in individual gaps in knowledge and skills.
According to the Stanford researchers, when tutoring follows that blueprint to the letter, elementary students gain more than four months worth of learning in reading and high school students gain more than 10 months of learning — an entire additional school year — in math.
It is in this environment that Virginia is launching a statewide high-dosage tutoring effort called All in VA, part of a $418 million package of academic recovery measures. The Virginia Department of Education recommends that districts put 70% of those funds toward tutoring and plans to award contracts to Ignite Reading and Zearn to provide tutoring in reading and math, respectively. Districts are expected to launch these services by Oct. 16.
All districts are expected to offer tutoring to students in grades 3-8 who have failed or are in danger of failing their Standards of Learning exams. There's flexibility for districts to decide who gets the tutoring within that group of students.
Virginia is joining the ranks of states like Tennessee and Ohio that have already invested money in tutoring. But it's not always easy for educators to follow researchers' tutoring guidelines. Many districts have struggled to hire tutors, shift mindsets away from tutoring as a voluntary, before- or after-school supplement and toward integrating it within the school day, and find enough money to pay for the time, training and materials that high-quality tutoring demands. As a result, Virginia would do well to study the lessons policymakers in other states have learned through launching their own tutoring initiatives. Here are three big ones.
First, without clear communication from the state to districts to principals that spells out how to do high-dosage tutoring, why it works and how it connects to classroom learning, principals and teachers may get the recipe wrong, weakening tutoring's effectiveness.
The common, outdated image of tutoring can prevent districts from following the research-backed recipe for success, and retooling school schedules to make time for tutoring can be complicated. Teachers can be possessive of their students and reluctant to give up time with them unless they understand how it will help them succeed back in their regular classroom.
Contracts with virtual tutoring vendors, while a fast way to hire many tutors at once, may be ineffective without a solid plan to connect vendors with schools. Over the summer, Ohio hired Zearn for math tutoring. Although the state spent more than $7.5 million in COVID relief money on the program, teachers aren't required to use it, and as of early September, some didn't even know it was available. Communication is key.
Second, when state education officers sit down to write contracts with vendors, they should link pay to student performance. Richmond Public Schools, one of the largest school systems in the state, is doing just that after taking part in the Southern Education Foundation's training to help districts write outcomes-based contracts. This ensures that schools and taxpayers are getting their money's worth from tutoring investments. The approach has worked in Duval County, Florida, which also participated in the foundation's training. There, a contract with FEV Tutor helped nearly 225 eighth graders get back on track to take algebra in ninth grade.
Third, for the many students who were struggling even before the pandemic, a quick jump-start from a semester of intensive tutoring will not be enough. Those deep learning gaps will take more time to address. For these students, and for those with a combination of academic and social-emotional issues, on-site rather than virtual tutoring would be a much better long-haul strategy. Chicago Public Schools offers lessons that could prove useful to Virginia's many small and rural schools. For one thing, most of the district's tutors are retired teachers, parents and other community members who have received special training, a model that many Virginia communities could use.
Principals say connecting with local people fosters strong student-tutor relationships and helps build a hiring pipeline for office staff and teacher assistants.
Chicago Public Schools has also established a productive division of labor with its outside tutoring partners. Vendors Amplify and Saga Education provide curriculum and tutor training, but the district does all hiring in house. That allows the district to combine part-time tutors at a reasonable price — $20 to $22 per hour — with curriculum and tutor training from proven providers.
Virginia, like all states investing in tutoring with federal pandemic relief funds, will soon face a fiscal dilemma: whether to cut elsewhere to sustain tutoring or stop tutoring when the funds run out next year. Most will likely be looking for ways to sustain their investment.
How can schools keep tutoring going when the COVID relief funds run dry? Other federal sources are one strategy. School districts can use well-established funding streams like Title I for low-income students, Title II for training and professional development, and IDEA early intervention funds. It adds up to a lot of money for a proven strategy to help students succeed in the classroom and beyond.
Support The 74's year-end campaign. Make a tax-exempt donation now.