The Week in COVID & Schools: UNICEF Calls For Reopening Schools, a New Roadmap to Kickstart the Education Recovery & 14 More Key Updates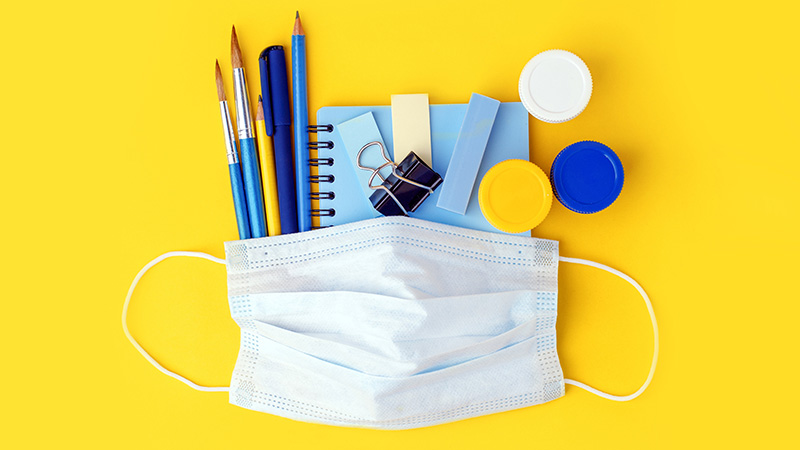 This is our weekly briefing on how the pandemic is shaping schools and education policy, vetted, as always, by AEI Visiting Fellow John Bailey. Click here to see the full archive. Get this weekly roundup, as well as rolling daily updates, delivered straight to your inbox — sign up for The 74 Newsletter.
Reopening Schools Cannot Wait: Schools should be the last to close and the first to reopen, argues a joint statement from UNICEF and UNESCO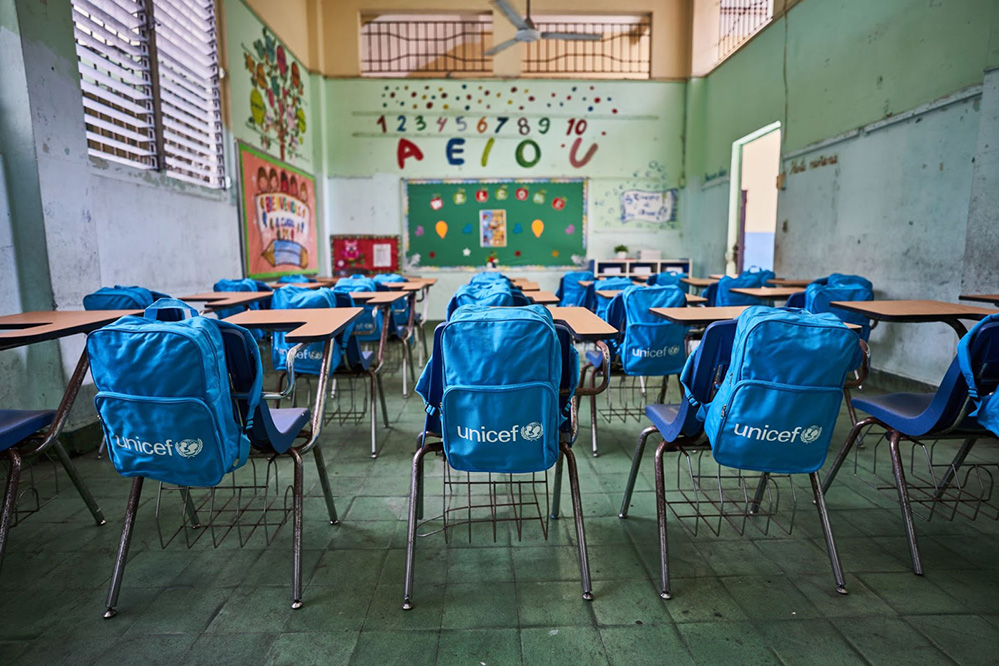 July 16, 2021 — The Big Three
New School Guidance Relaxes Mask Suggestions, Recommends 3 Feet of Distancing: Released on July 9 by the Centers for Disease Control and Prevention, it includes language on the importance of offering in-person learning, regardless of whether all prevention strategies can be implemented at school.
Vaccines: Does not suggest mandating vaccines. Instead, the CDC says schools "can promote vaccinations" among teachers, staff, families and eligible students
Masks:

"Masks should be worn indoors by all individuals (age 2 and older) who are not fully vaccinated."

"Passengers and drivers must wear a mask on school buses."

Distancing:

"Recommends schools maintain at least 3 feet of physical distance between students within classrooms, combined with indoor mask wearing by people who are not fully vaccinated, to reduce transmission risk."

"When it is not possible to maintain a physical distance of at least 3 feet, such as when schools cannot fully reopen while maintaining these distances, it is especially important to layer multiple other prevention strategies, such as indoor masking."

"A distance of at least 6 feet is recommended between students and teachers/staff, and between teachers/staff who are not fully vaccinated."

Cohorting:

Cohorting is "keeping people together in a small group and having each group stay together throughout an entire day."

"The use of cohorting can limit the spread of COVID-19 between cohorts but should not replace other prevention measures within each group."

"Cohorting people who are fully vaccinated and people who are not fully vaccinated into separate cohorts is not recommended."

COVID Testing:

"To be effective, the screening program should test at least once per week, and rapidly (within 24 hours) report results. Screening testing more than once a week might be more effective at interrupting transmission."

"Schools may consider multiple screening testing strategies, for example, testing a random sample of at least 10 percent of students who are not fully vaccinated, or conducting pooled testing of cohorts. Testing in low-prevalence settings might produce false positive results, but testing can provide an important prevention strategy and safety net to support in-person education."

People who are fully vaccinated do not need to participate in such screening.


The 74's Linda Jacobson captured reactions to the new guidelines: Relaxing mask requirements for some students, but not others, puts school districts in a tough spot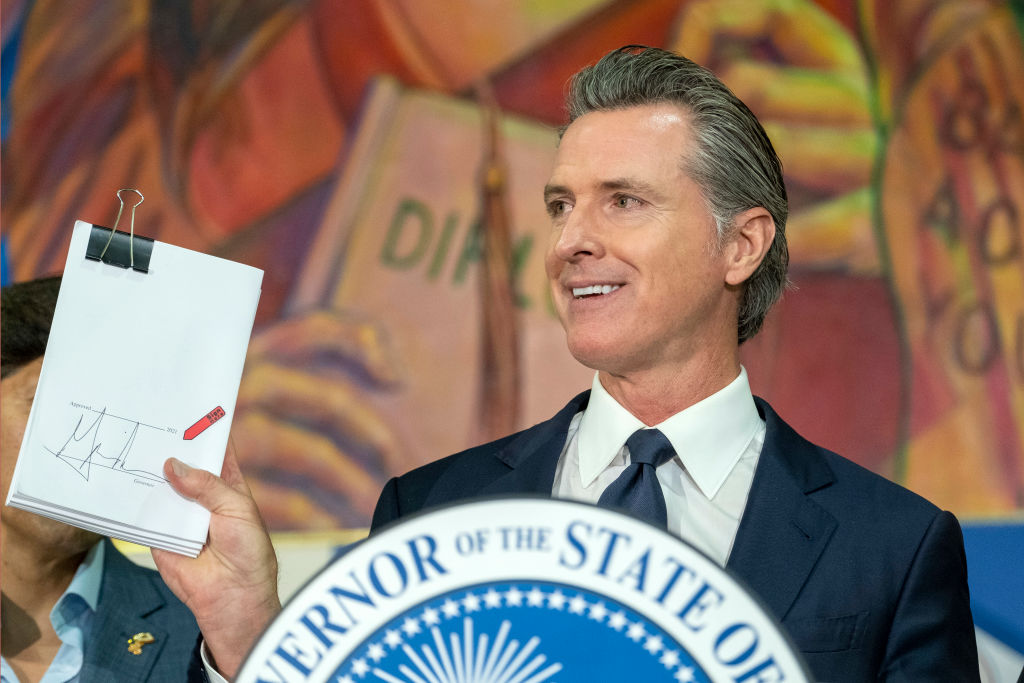 Unprecedented California budget to usher in sweeping education changes: Some noteworthy numbers from the budget, via EdSource:
$4 billion plan for a mental health and behavior system that will provide screenings, counseling and therapy from birth through age 25.
$3 billion for staff development and teacher recruitment targeted to low-income schools that struggle to attract and retain educators.
$2.7 billion transitional kindergarten program for all 4-year-olds in the state by 2025, and 200,000 more subsidized child care spaces
$3.25 billion to connect users in rural and urban areas to broadband.
"Newsom called the budget 'unlike anything we have ever done in this state. So many things we've promoted, so many things we dreamed of, we're delivering.'"
A Roadmap to Kick-Start Recovery in 2021: COVID Collaborative and the Center on Reinventing Public Education released Six Principles for Summer Learning and Beyond by Bree Dusseault, Christine Pitts and Robin Lake. The key principles are:
Tie summer plans to long-term recovery goals
Make the most of limited summer learning time
Center attendance strategies on relationships and responsiveness
Leverage community expertise to expand learning and enrichment options
Create new pathways to recruit, train and pay high-quality educators
Ensure that students and families have support networks for critical social services
Federal Updates
Institute of Education Sciences: Most recent NAEP school survey shows that roughly 3 in 4 fourth- and eighth-graders were enrolled in at least some in-person instruction, about half full-time in-person, in May.
U.S. Education Department:
City & State News
Indiana: Missed learning:
"Only 28.6 percent of Hoosier third- through eighth-graders tested this spring were found proficient in two key subject areas, English language arts and math. That's compared to 37.1 percent in 2019.
"Only 7.5 percent of third- through eighth-graders in the South Bend Community School Corp. tested proficient in both English language arts and math this year."
More at Chalkbeat
Mississippi: 12 children are in intensive care units with COVID-19, with 10 on ventilators, according to the health secretary
New York: NYC Mayor Bill de Blasio to keep masks in schools despite CDC guidelines
West Virginia: The West Virginia Department of Education announced the "I Got Vaxxed Competition"
"One high school, one middle school and one elementary school will earn $5,000 for having the highest percentage of eligible persons vaccinated."
The department "will award those schools $5,000 for student activities during the 2021-22 school year. The winners of this challenge will be announced the week of Oct. 3, 2021."
North Carolina: The number of children homeschooled jumped nearly 21 percent during the pandemic (nearly 180,000 students)
Wisconsin: Janesville schools will offer a program to let middle and high schoolers take some classes in person and some at the virtual academy
COVID-19 Research
850,000: Students in England miss school for coronavirus-related reasons last week
It was "just" 325,000 on June 25.
Why this matters: This could be a grim foreshadowing of the new academic year in the U.S., with the more transmissible Delta variant spreading through the path of least resistance — unvaccinated individuals, which includes most children. Cases or positive tests trigger quarantining, which leads to more disrupted learning and remote learning.
Long COVID and Kids: Scientists race to find answers. Via Nature
"Data released by the UK's Office of National Statistics in February and updated in April also sparked concern. They showed that 9.8 percent of children aged 2-11 years and 13 percent aged 12-16 years reported at least one lingering symptom five weeks after a positive diagnosis."
Researcher Pia Hardelid "tapped into data gathered by the Virus Watch study, which tracks infections and symptoms in more than 23,000 households across England and Wales. As they reported in a preprint in June, she and her colleagues found that 4.6 percent of children with evidence of SARS-CoV-2 infection had persistent symptoms lasting more than four weeks."
Related: Survey from Prevent Epidemics reveals the more people know about long COVID, the more likely they are to consider getting vaccinated.
In Children, Risk of COVID-19 Death or Serious Illness Remains Extremely Low, New Studies Find: Via The Wall Street Journal
"Some 99.995 percent of the 469,982 children in England who were infected during the year examined by researchers survived, one study found."
"Researchers previously had found the risk of severe illness and death from COVID-19 among children under 18 years was relatively low. The new studies confirm the findings, adding to the weight of evidence as policymakers and school officials make decisions about mask-wearing and physical distancing."
"Fifteen of the 25 children in England who died because of COVID-19 during the period examined had underlying serious illnesses, the researchers said, while four had chronic underlying conditions."
Masks and Schools: "About half of the states don't plan to enforce mask policies in schools, according to a mask policy tracker by Burbio." More from Axios.
The Kids Are All Right: Why now is the time to rethink COVID-19 safety protocols for children — and everyone else. Via New York magazine
"Over the course of the pandemic, 49,000 Americans under the age of 18 have died of all causes, according to the CDC. Only 331 of those deaths have been from COVID — less than half as many as have died of pneumonia. In 2019, more than 2,000 American kids and teenagers died in car crashes; each year, according to some estimates, about a thousand die from drowning."
"Risk is a tricky thing, the spread of the Delta variant and the complications of 'long COVID' both real concerns, and all parents should assess their own comfort, and those of their children, in making plans and taking precautions. But very few of them, two summers ago, were sending their children to parks and pools and camps in masks out of fear of pneumonia or flu. Probably fewer were keeping them home entirely."
"So what does this mean for the remainder of the pandemic? First, we should do what we can to actually, finally, process the basic, astounding fact of the pandemic age skew — to try to put aside our reflex to shield children from any threat of infection, to put aside the additional fear we've all felt, all year, because of the simple novelty of this disease, and to instead endeavor to see clearly the real scale of the direct threat to kids, which is and always has been minimal."
Calls Mount on FDA to Formally Endorse COVID Vaccines as Delta Variant Surges: Via Politico
Johnson & Johnson: Food and Drug Administration includes a warning of a rare nerve syndrome with the Johnson & Johnson vaccine (see the warning text). Federal regulators concluded that the risk of developing the syndrome was low, and that the benefits of the vaccine still strongly outweigh it.
Viewpoints
California Parents Want an Online Option: USC and the Policy Analysis for California Education survey shows parents want to keep online learning as a fall option
71 percent agreed that online learning should remain an option
Parents cited as their top concern "the impact on students' emotional and mental health." Republicans showed greater concern than Democrats
EdChoice/Morning Consult Poll: New report, as well as the crosstabs among the national public sample and K–12 school parents sample.
Americans' likelihood to agree to be vaccinated continues to rise, with the largest increases among Hispanics, Blacks and those in the lower-income bracket.
Nearly three out of four school parents feel comfortable with their children returning to school right now, an increase of nine points since May.
Most school parents believe schools should provide multiple learning options for students in the fall.
Just under half of school parents either have a child being tutored, are looking for a tutor or will be looking for a tutor.
When School Is Voluntary: Via The New York Times's David Leonhardt
"COVID-19 is undermining the idea of universal schooling. … Recent polls suggest that as many as one-quarter of parents plan to keep their children home. The families who choose to do so will span every demographic group, but they are likely to be disproportionately lower-income, Black and Latino."
Remote Learning and School Reopenings: What Worked and What Didn't: Analysis from Center for American Progress
Kids and the Delta Variant: Should You Act Differently?: Via Emily Oster
"I think we are sometimes falling victim to the idea that this should cause us to completely re-evaluate everything. But you did so much work to make these decisions before! Do not throw it away!"
"Instead, we want to simply ask whether this should change what we do. The value of this frame is that it really narrows what we need to know."
Some Families Want to Stay Online: Via Erin Richards at USA Today
By Fall, Every Child Should Have An Individualized Learning Plan: Via Michael Horn
Summer Camps Hit With COVID Outbreaks — Are Schools Next? Asks the AP
…And on a Lighter Note
M-U-R-R-A-Y-A: 14 year old Zaila Avant-garde became the first African-American (and homeschooled) winner of the Scripps National Spelling Bee.
Her winning word was murraya, a genus of tropical Asiatic and Australian trees.
She has three Guinness world records for dribbling multiple balls simultaneously.
ICYMI @The74
Weekend Reads: In case you missed them, our top five stories of the week:
Disclosure: John Bailey is an adviser to the Walton Family Foundation, which provides financial support to The 74.
Get stories like these delivered straight to your inbox. Sign up for The 74 Newsletter