The Best Education Articles From January: Our 9 Most Popular Pieces About Teachers, Innovative Schools, 2019's Top Student Storylines & More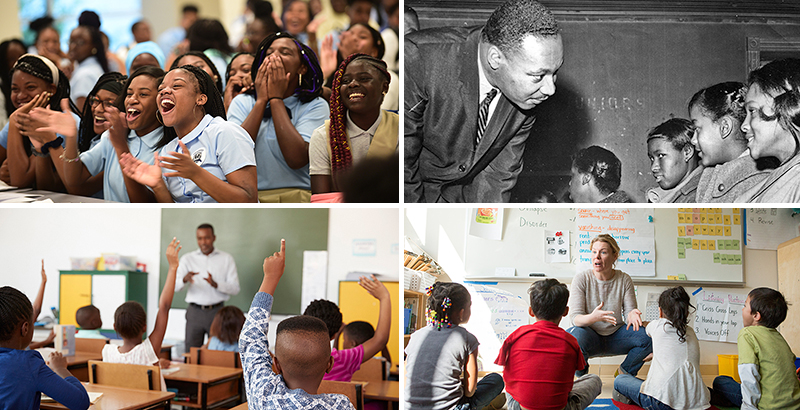 Every month, we round up our most popular and buzzed-about articles from the past four weeks. (Go deeper: See all our top highlights from 2018 right here)
From experts' predictions of the top education storylines that will dominate 2019 to a memorable profile of an innovative Washington, D.C., high school and Dr. Howard Fuller's reflections on classroom equity and Martin Luther King Jr., it was a busy month for The 74's newsroom. (You can always get our top news and analysis delivered straight to your inbox by signing up for The 74 Newsletter)
Here are the most read, shared, and buzzed-about articles from January: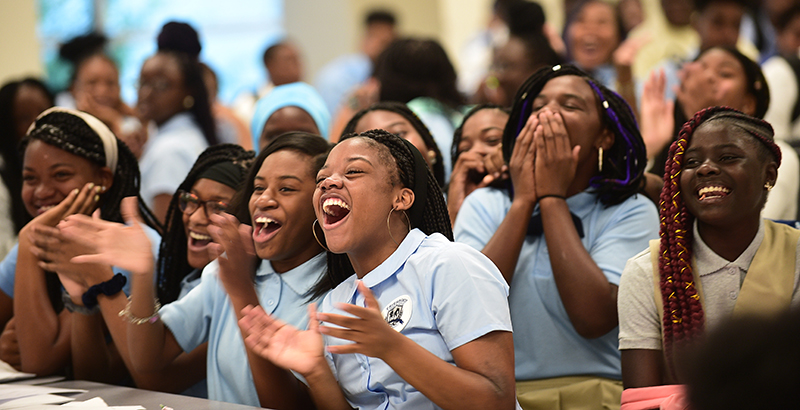 200 Students, Parents & Educators Spent Two Years Thinking About How to Support the Whole Child. Here Are 6 Things They Found
Social, Emotional, Academics: It's taken two years of collaboration among 200 teachers, students, parents, scientists, and policymakers, but this month, a new report on bolstering social-emotional learning in America's schools has been published. In From a Nation at Risk to a Nation at Hope, these SEL experts, convened by the Aspen Institute, share six ways that teaching skills like collaborating with peers, managing emotions, and feeling empathy can help children be better students and citizens of the world. Research has shown how teaching these skills can improve academics, graduation rates, and earnings — and the report provides a concrete path toward integrating social-emotional learning in schools. From improving teacher prep programs to lifting up student voice and choice, Kate Stringer spotlights the big ideas coming out of the group's collaborative work. (Read the full story)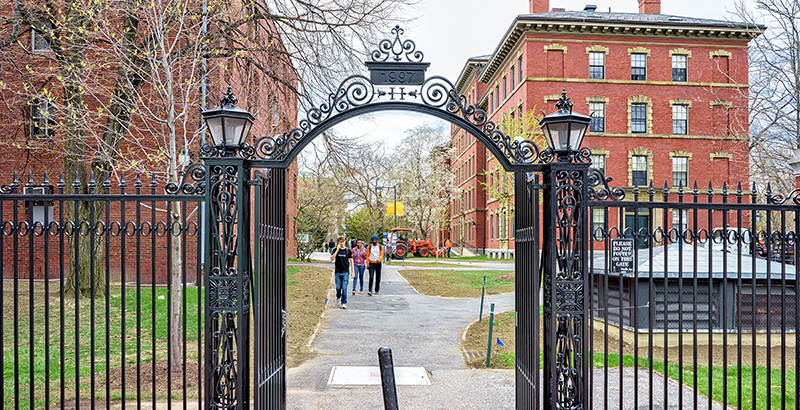 How Does a College Grad End Up at a For-Profit Technical School? It's All About the Job Market — and the Value of a Bachelor's Degree
Future of Work: With a bachelor's degree in psychology, 22-year-old Rachel Van Dyks expected to easily land a good job. Instead, the 2017 graduate works 46 hours per week at a local ice cream parlor and a high-end steakhouse — while earning an associate's degree at a for-profit technical school. She's not alone; while a majority of college graduates require additional education to qualify for a good-paying job, many don't find that out until after commencement exercises are over. The traditional path is to pursue a master's degree, but, as Laura McKenna reports, 14 percent of college graduates, like Van Dyks, are abandoning the academic track and enrolling at a community college or a for-profit technical school and getting an associate's degree or industry certification, specifically to qualify for a job. (Read the full feature)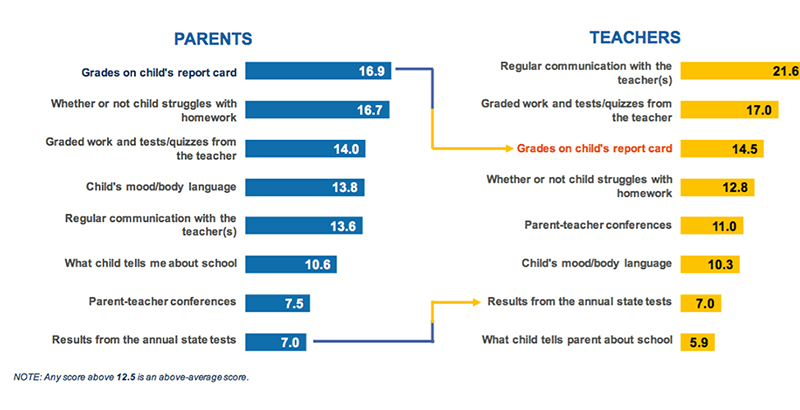 What's in a Report Card? Depends on Who You Ask. New Report Shows That Parents and Teachers Have Very Different Understandings of Grades & Tests
Family Engagement: Is a B- a good grade or a bad grade? Depends on whom you ask. Tell parents their kid has a B- in math, and they'll think they're on track. But ask a teacher, and you might hear that a B- is an indicator that a student is not achieving at grade level. Report cards are just one of many areas where teachers and parents have very different understandings of the education system, with all its jargon and complexities. That's according to a new report from Learning Heroes, a nonprofit that's trying to get parents and educators on the same page. Ask parents and teachers the same questions about school, and you'll hear very different answers, from their concerns about students to how involved families really are. Kate Stringer surveys some of the report's most surprising findings. (Read the full report)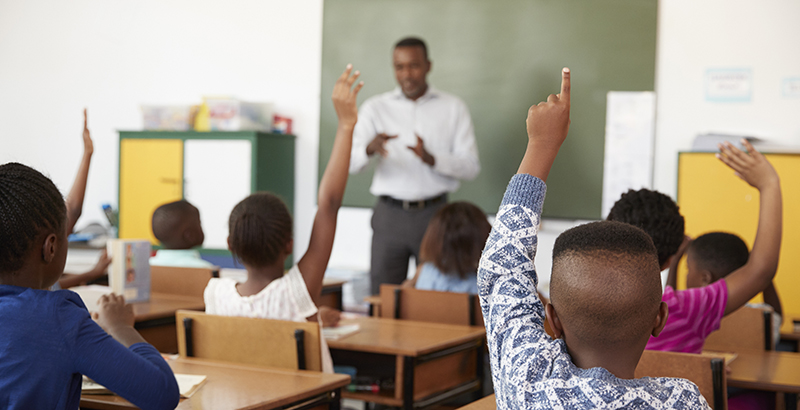 Are Teachers Quitting at Record Rate? Actually, They Leave Their Jobs at Lower Rates Than Almost Everyone Else
Analysis: Just after Christmas, The Wall Street Journal published a story with the headline "Teachers Quit Jobs at Highest Rate on Record," reporting that public education employees quit at a rate of 0.83 percent per month in 2018, the highest rate since that statistic was first compiled in 2001. Other media outlets picked up the story but didn't bother to go to the source data for additional context. In a new analysis, Mike Antonucci does just that — and finds some fascinating background for those facts and figures. Among his findings: "Public education employees" aren't only teachers; the rate includes teachers who leave to take another teaching job; the quit rate is higher for nearly every other job category; and teachers are hired at a higher rate than they resign. In short, there's much more to those numbers than meets the eye. (Read the full analysis)
18 Key Education Stories to Watch This Year (According to the Experts): Congress, Courts, Choice, Classroom Innovations & More
Preview: We spent the last few months of 2018 canvassing a wide spectrum of policy experts, advocates, and observers about the year ahead and the key education issues, story lines, and showdowns they see dominating the 2019 conversation surrounding America's schools. We assembled 18 of their most noteworthy picks. (Read the full feature) A few of the key storylines we'll be watching:
—Special Education: As the Texas legislature convenes for the first time in two years, a dire $3 billion special ed crisis awaits. (Learn more)
—Personalized Learning: The next phase for personalized learning will be extending beyond platform or process to rethink systems that will give students more agency in what they're learning. (Learn more)
—A New House: With Democrats back in charge of the House, ed watchers expect renewed scrutiny of the U.S. Education Department on topics like ESSA implementation, Secretary Betsy DeVos's newly proposed Title IX rules, discipline regulations, and higher ed. (Learn more)
—Florida Reforms: With Republican majorities across the board, a new governor, and a new chairman overseeing the state Senate's education committee, the Sunshine State is poised to prioritize school reform legislation in 2019. (Learn more)
—Your School's Funding: ESSA requires public disclosure of how much is spent per pupil in each district and school across the country, and about 10 states are set to begin releasing their detailed data in early 2019. "We'll now be able to pair spending and outcomes," says Georgetown University's Marguerite Roza. (Learn more)
—Family Engagement: A new national campaign is underway to improve family engagement at schools. One key group in the effort is the State Consortium on Family Engagement, which aims to connect family engagement centers in each state with the groups most in need of those connections and relationships and construct a framework for birth through grade 12. The first cohort of six states is just concluding the work it started in 2017 and will release its family engagement strategic plans this year. (Learn more)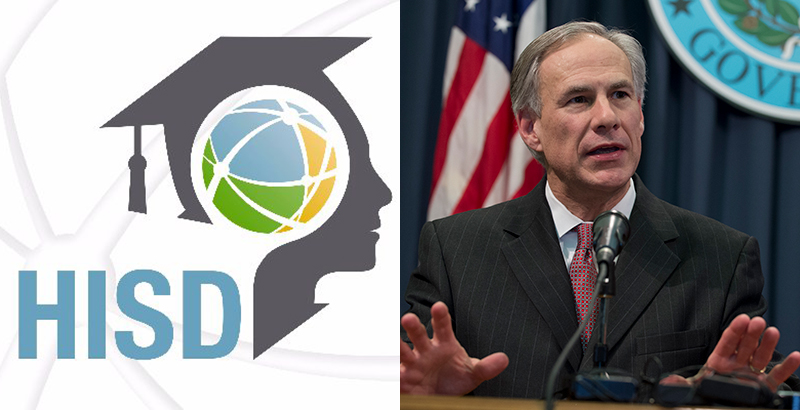 Principled Stand or High-Stakes Standoff? For a Second Year, Houston Thumbs Its Nose at a Popular Texas School Innovation Law and Risks Takeover
Texas: What is Texas Education Commissioner Mike Morath to do with the state's most defiant school board? In just a few weeks, the state's largest district will trigger either a state takeover of its chronically failing schools or a removal from power of its dysfunctional board. State law gives Houston a third option: creation of an innovation district — with extra autonomy and funding — if it invites outside partners to take over its troubled schools, a strategy that is gaining in popularity throughout the state. But for the second year in a row, Houston's notoriously fractious school board has chosen not to entertain proposals. Instead, the board and the state's teachers unions want the laws overturned — a long shot, by all measures. Beth Hawkins outlines the brewing showdown. (Read the full feature)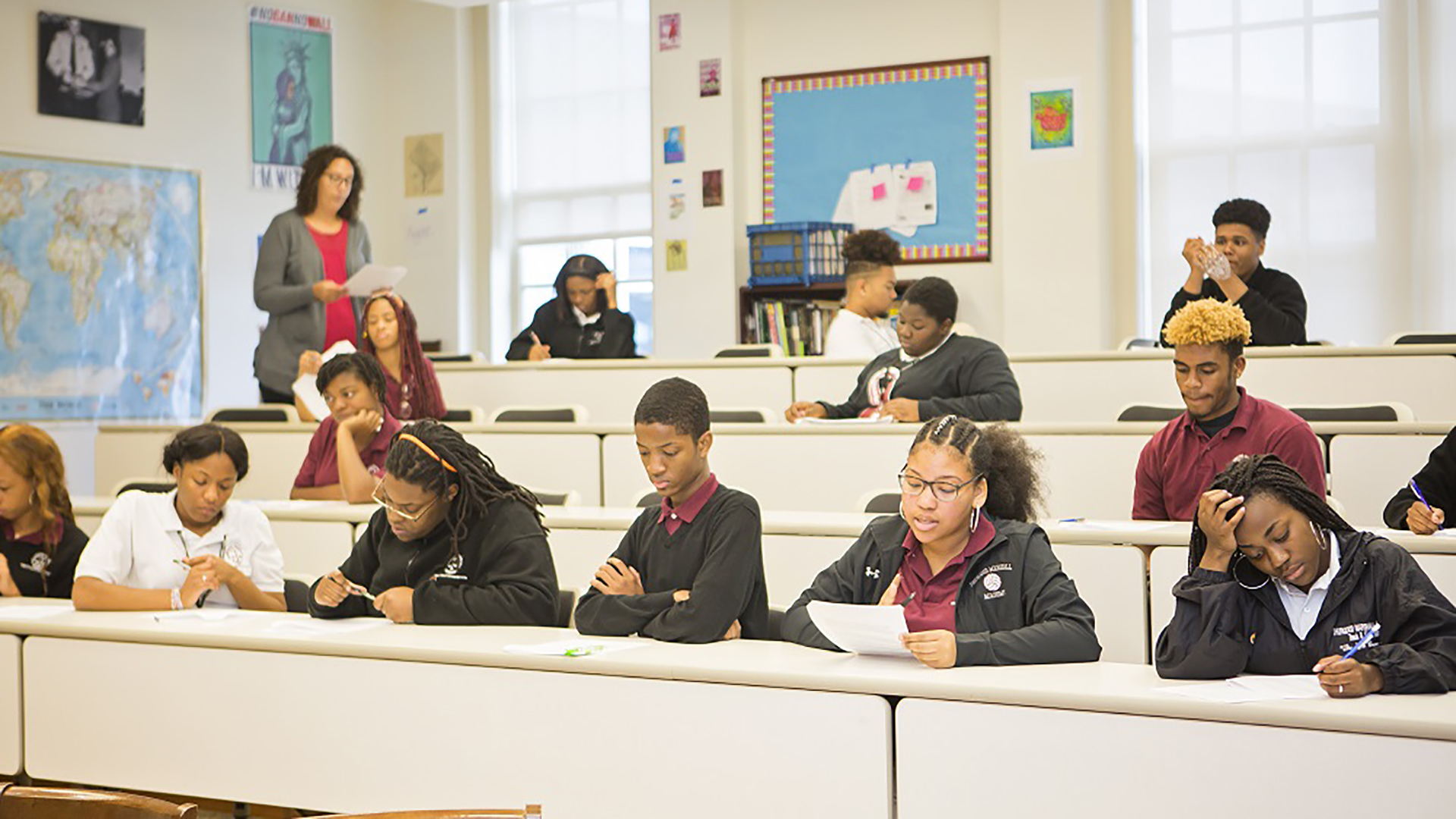 A, B, C, F: Why This High School Never Gives Ds and Teaches Its Students to Think Like Lawyers
Profile: "Our college acceptance rate is [far] higher than the national average for low-income communities, so we tell parents what our system looks like and ask them to trust it," says Richard Pohlman, executive director of Thurgood Marshall Academy. That system has been working for more than a decade — the 100 percent college acceptance rate goes back to the Washington, D.C., charter school's first graduating class in 2005 — and includes some distinct features. The curriculum is infused with the law. Students learn essential legal skills, including advocacy, critical thinking, and research; spend time with lawyers at their D.C. firms; and run their own school-based Peer Court. They also receive deep support for challenges and traumas they may be experiencing outside of school. And TMA does not believe in Ds. If students really know less than 70 percent of the material, they are going to get a F — but also the help they need to improve. "It's this combination of rigor and support that draws many parents and students to TMA," writes 74 contributor Emily Langhorne. "The school's success with students, as well as the demands placed on them, are well known in the community." (Read the full feature)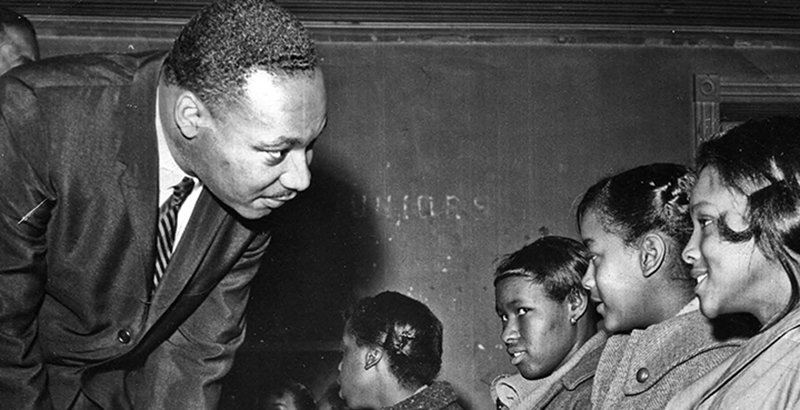 Call It 'Ed Reform' or Don't — The Fight to Make Schools Work for Our Poorest Families Must Go On. To Stop Is to Dishonor King's Memory
First Person: Martin Luther King Jr. wrote of the constant pain that pervades black people's lives; for contributor Dr. Howard Fuller, nothing is more painful than seeing so many black children being denied the quality education they need and deserve. Years ago, he chose to focus on education as the lever to rescue as many poor black children as possible. He understood then, as he does now, that the work has limits — and is subject to relentless, but ever-changing, opposition: claims that school choice for poor families destroys public education and that excellent charter schools in neglected communities don't "promote integration." Even the phrase "education reform" is now out of favor. But whatever it's called, the fight to make education work for America's poorest families, to empower poor parents to choose the best education for their children, and to make sure those choices are excellent and equitable must continue. To do otherwise is to dishonor Martin Luther King's memory. (Read the full feature)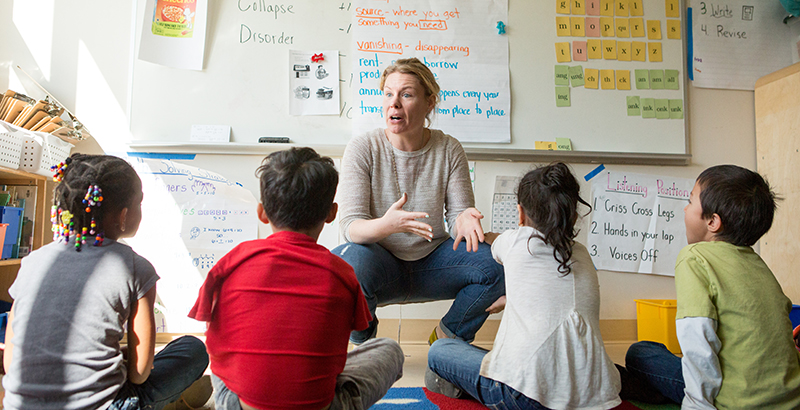 Progress, Policy, and Protests: Teacher Evaluation Laws Evolving Faster Than Underlying Research That Proves Their Worth, Experts Say
Teacher Quality: Blowback was intense when the Obama administration's Race to the Top competition prodded states to adopt teacher evaluation systems linked to student assessment data. Many teachers called the practice unfair, while researchers questioned its validity. Now, nearly 10 years later, many states are using the flexibility created by the federal Every Student Succeeds Act to revise their evaluation laws. Some lessons have been learned, a panel of experts told a recent gathering of education reporters, but policymakers may be moving faster than research-backed consensus about what works and what hasn't. Beth Hawkins reports. (Read the full story)
Go deeper: See all our most shared highlights from December, November, and beyond.
Support The 74's year-end campaign. Make a tax-exempt donation now.