The 9 Best Education Articles from December: Student Surveillance Amid the Pandemic, Cities Demanding Refunds From Schools For Missing Kids, Inside Learning Pods & More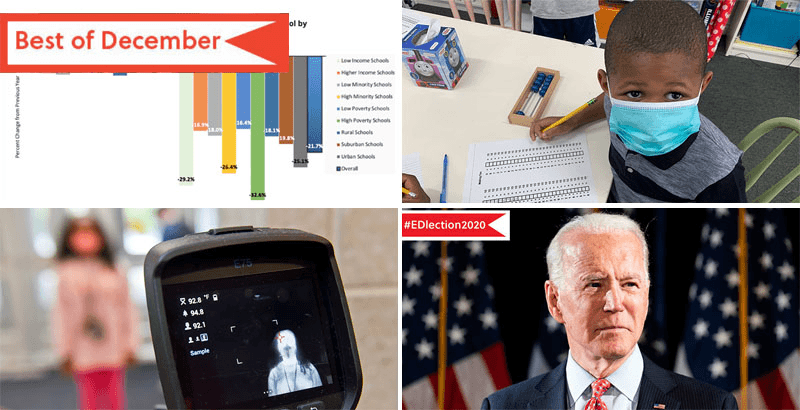 Every month, we round up our most popular and shared articles from the past four weeks. (Go deeper: See our top highlights from November, October, September and beyond right here)
December saw the second wave of the coronavirus pandemic crest across the country, as many schools that had worked to reopen for the new academic year were forced to shut down campuses yet again amid fresh lockdown orders. As those students teetered between remote and in-person instruction, other families and teachers facing a tenth straight month of distance learning were continuing to work to refine and bolster the experience. And as the status quo dragged on, our most popular coverage this month at The 74 focused on better understanding the scale, challenges and consequences of this surreal new normal. From learning loss to college enrollment declines to student privacy concerns, here were the most popular articles we published in December. (You can also get alerts about our latest news coverage, exclusives and analysis by signing up for The 74 Newsletter)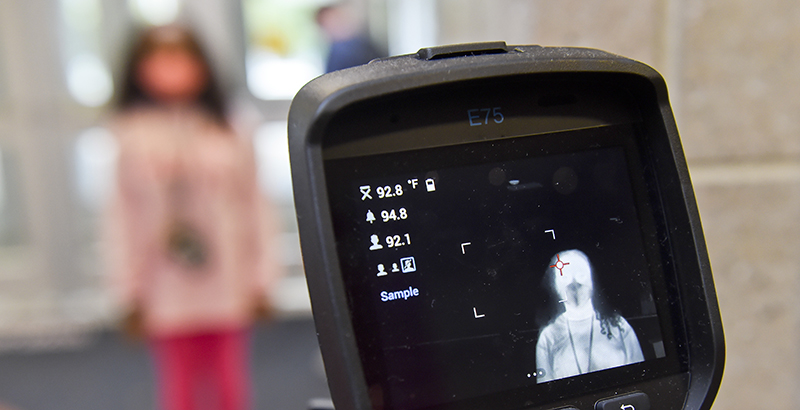 As COVID Creeps into Schools, Surveillance Tech Follows
Student Privacy: When an Ohio school district saw a "significant increase" in COVID-19 cases among students and staff, officials made the difficult call of reverting to remote learning. But when kids return to class, they'll be wearing badges that will track their every move — part of a pilot program in contact tracing that allows the Wickliffe district to follow students for up to a month and identify who comes into contact with infected classmates. The badges and other high-tech gizmos, including UV light air purifiers and thermal-imaging cameras that purport to detect fevers, have come under fire from student privacy advocates. But company executives and school leaders made clear they're not likely to go away anytime soon — even after the pandemic subsides. "After the initial pushback, people are going to adapt and deal with it," Superintendent Joseph Spiccia told The 74's Mark Keierleber. "Some people would be angry, and after that anger dissipates, I think people generally will end up complying and falling in line." Read the full story.
— Case Study: 'Don't get gaggled' — Minneapolis school district spends big on student surveillance tool, raising ire after terminating its police contract (Read the full story)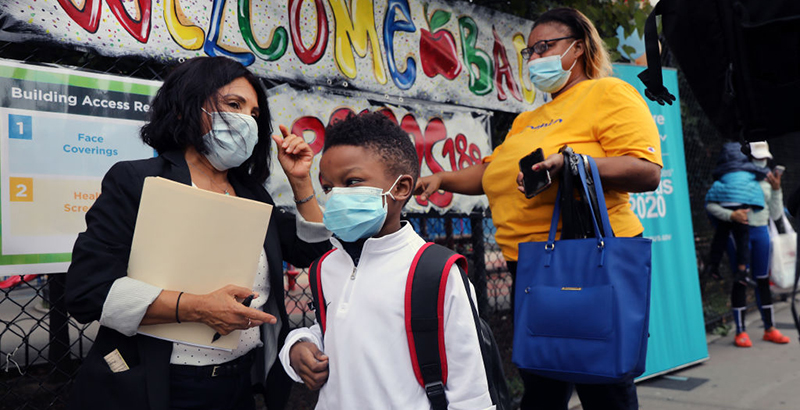 Under Pressure: As Mayor Insists Schools Go Five Days a Week, NYC Principals Receive Notice That They Owe Money for Missing Students
School Funding: Manhattan Principal Darlene Cameron was already stressed about a sudden edict that elementary schools must offer five-day-a-week in-person instruction when she learned that her school on Manhattan's Lower East Side owed the city Department of Education about $145,000 in per-pupil funding reimbursements. "Because of that deficit, the DOE won't give me new money for my next budget," said Cameron, whose small school serves 280 students in grades pre-K-5. She isn't alone. Mark Cannizzaro, president of the principals union, said 60 percent of city schools lost students this year, as attendance numbers crashed during the pandemic. "We have a lot of schools now that have deficits that no one could have predicted, and they won't be able to pay them back in any practical way, without severely affecting the education of their students come next September." Read Zoë Kirsch's full report.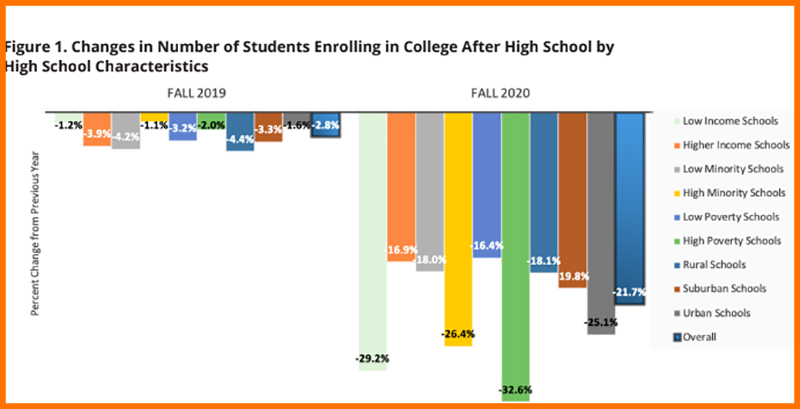 New Data: College Enrollment for Low-Income High School Grads Plunged by 29% During the Pandemic
Higher Education: Author and 74 contributor Richard Whitmire describes the cratering of college enrollment rates among 2020 high school graduates as a tragedy whose outline is just becoming visible. That picture grew clearer and more distressing in December with the release of new data from the National Student Clearinghouse Research Center showing college enrollment declined for low-income students at nearly double the rate of higher-income students — 29.2 percent versus 16.9 percent. The decrease for all 2020 high school grads, measured for the first time since COVID-19 wreaked havoc on the nation's schools, is also alarming: a nearly 22 percent drop this year versus a 2.8 percent drop for the class of 2019. The crucial difference, Whitmire writes, is that those from more affluent and middle-class backgrounds will likely make their way back to college once the pandemic subsides, while the trajectory for low-income students may have changed forever. Read the full report.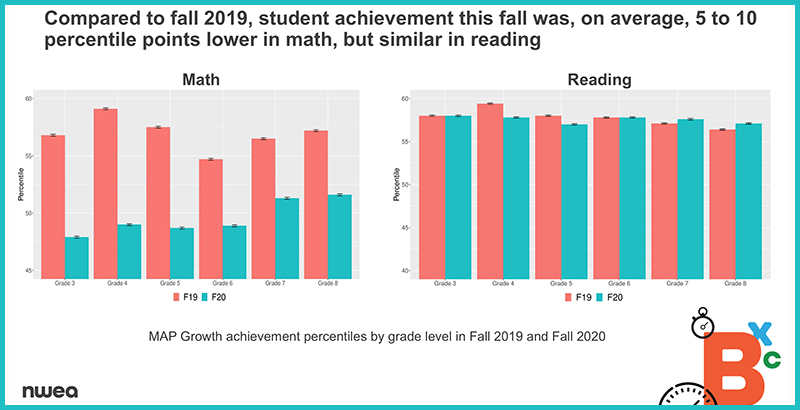 Lost Learning, Lost Students: COVID Slide Not as Steep as Predicted, NWEA Study Finds — But 1 in 4 Kids Was Missing from Fall Exams
Learning Loss: For months, school leaders, policymakers and equity advocates have waited to learn whether predictions that the most disadvantaged students would suffer the steepest learning losses during pandemic-related school closures would be borne out. Now, they have an answer — but the backdrop is concerning. While COVID slide wasn't as steep as feared, nearly a fourth of students in a nationwide sample analyzed by researchers at the nonprofit assessment concern NWEA did not take the start-of-year exams. And the missing students are disproportionately low-income and students of color — those considered most at risk. With such a large number of vulnerable children absent, the research is incomplete. "Almost one in four are not showing up, and we don't know why," said Megan Kuhfeld, a senior research scientist with NWEA. Beth Hawkins has an overview.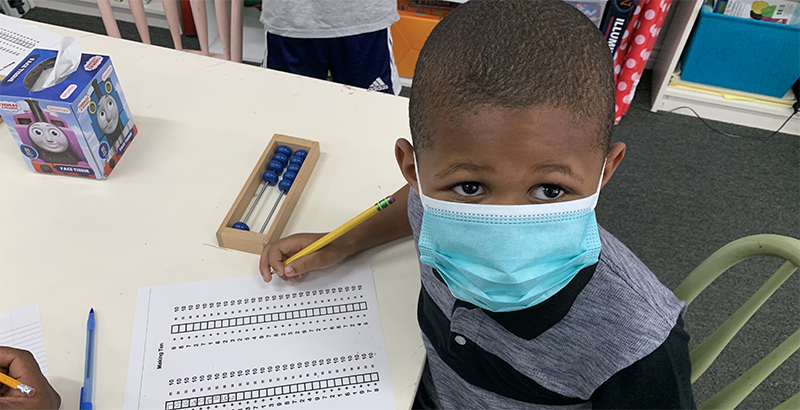 L.A. Pods: In Parks, Backyards and Old Storefronts, Small Groups Offer Children Some of What They've Lost in Months of Online Instruction
Remote Learning: With many school districts across Los Angeles and Riverside counties still closed, pods are getting many families through the weekly distance learning routine — whether that means hiring a professional educator to oversee Zoom schedules or dropping children off at a park for play and some non-screen activities. "I thought, how am I supposed to work and educate at the same time?" one single father tells reporter Linda Jacobson about the relief provided by one Los Angeles pod. Pods, however, are not only taking the burden off parents; they're inspiring new business models among experienced educators. Lifelong friends Pam Marton and Sharon Fabian, for example, now match teachers with home-based pods. To learn more about the model, the Center on Reinventing Public Education is creating a nationwide database, and RAND Corp. researcher V. Darleen Opfer thinks pods might outlast the pandemic. "I can imagine that if some parents feel their children learn better in a pod than they did at school," she said, "then they will continue them even when schools reopen fully." Read the full report.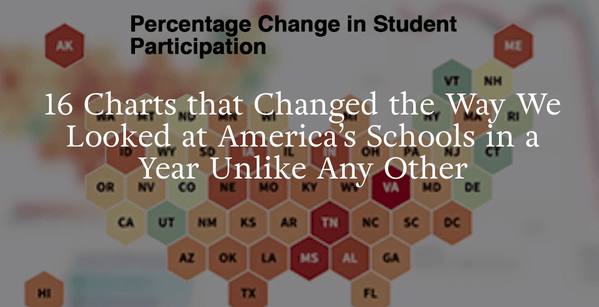 16 Charts that Changed the Way We Thought About America's Schools This Year
Big Picture: We'll always remember 2020 as the year that schools temporarily went dark. The impact of the COVID-19 disruption, perhaps the most significant in the history of American public education, has been measured by experts since it began, yielding insights into the pandemic's effects that are already influencing policy decisions at the state and even national level. But the coronavirus wasn't the only thing that researchers investigated this year. A raft of studies released in the last 12 months have enlivened debates over achievement gaps, social-emotional learning, student mental health, the effects of No Child Left Behind and much more. Together, they provide a history — in charts, graphs and the occasional table — of a year unlike any other. Read Kevin Manhken's report on the 2020 standouts.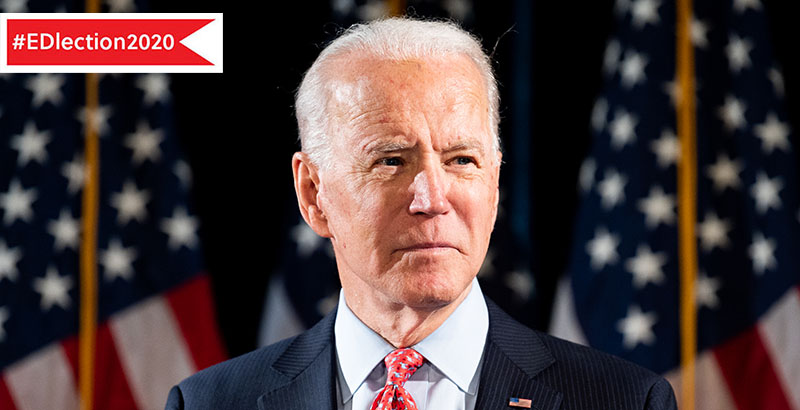 Rotherham: Who the Next Ed Secretary Will Be Is the Wrong Parlor Game. The Real Question — Which Party Will Get Its Act Together on Education First?
Politics: There are plenty of facts for plenty of theories about what the split verdict in last month's election means and what a restless and divided American electorate wants. So, what now, asks contributor Andrew Rotherham, for schools? Education seems an issue that Republicans could highlight as the party redefines itself for 2024. It's a stretch to say they're a true working-class party, yet it's not hard to see the glimmers of that future — and an education component to it, especially a parent choice focus. Meanwhile, Democrats mostly represent supplier interests in education (schools and universities), so there is fertile ground for the party that steps up to aggressively and consistently represent the consumers (parents and kids). But it's an ironic political liability that, at a time when the country is discussing structural inequality and racism, ideas about giving poor parents choices or holding schools accountable for addressing racial disparities remain so controversial. Answering the question of why Democrats think schooling is the one place that giving the poor money and power is a bad idea matters a lot more, both for the party and for American families, than who the next secretary of education is. Read the full analysis.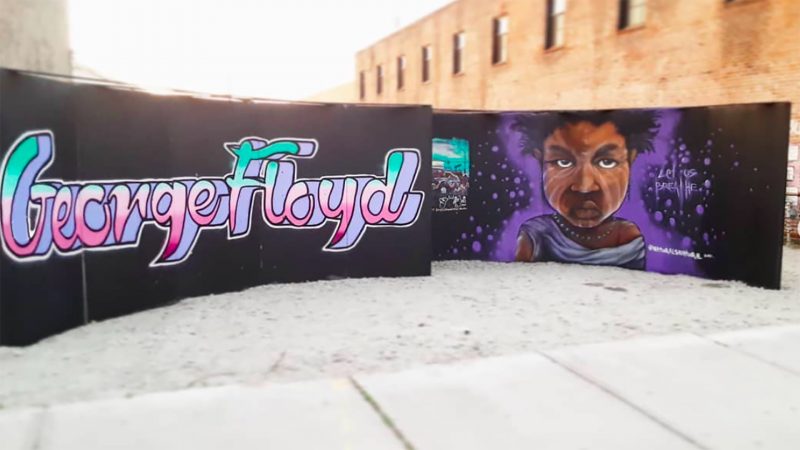 A Test Case in Providence: Can Majority-White Teachers Unions Be Anti-Racist?
Equity: The teaching force in Providence, Rhode Island — for decades mismatched with student demographics in the district — is 79 percent white, the exact percentage as in the nation as a whole. In the wake of protests following George Floyd's death, Providence educators formed a committee to address systemic racism in their struggling district, but have faced obstacles in how to engage families, elevate the voices of teachers of color and overcome the union's poor reputation in the community. As the Racial Justice Committee seeks to transform the Providence Teachers Union into an engine for equity, educators in the city confront an issue shared across the country: Can teachers unions — overwhelmingly white and generally built to protect their senior members — be levers of anti-racist change? Read Asher Lehrer-Small's full report.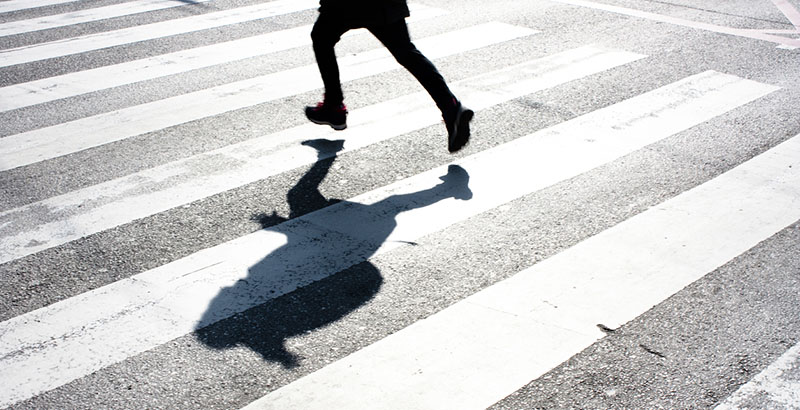 How Missing Zoom Classes Could Funnel Kids into the Juvenile Justice System — And Why Some Experts Say Now is the Time to Reform Truancy Rules
Student Discipline: In communities across the country, social workers are walking door to door in search of millions of students their schools have deemed "missing" — a stark reality as districts combat an absenteeism crisis amid the coronavirus pandemic. Despite longstanding "compulsory education" laws that require students to attend school or face punishment — including fines and incarceration in some states — many districts have avoided pushing students into the juvenile justice system for truancy during the pandemic. But as growing evidence suggest that such an approach is counterproductive, some experts worry about what could come next. "Pretty soon, I think that folks are going to start relying on the stick more than they have been," said Rey Saldaña, CEO of the nonprofit Communities in Schools. "That'll be the completely wrong conversation to have because these students don't need truancy court, they don't need fines." Rather than being willfully defiant, truant students are often suffering from homelessness or violence, he said. "They need interventions, they don't need to be seen by a judge." Read the full report.
Go Deeper: Get the latest news, investigations and commentary delivered straight to your inbox — sign up for The 74 Newsletter. 

Get stories like these delivered straight to your inbox. Sign up for The 74 Newsletter