A Test Case in Providence: Can Majority-White Teachers Unions Be Anti-Racist?
As they launch a Racial Justice Committee, Providence, Rhode Island educators confront a national issue: can teachers unions — overwhelmingly white and generally built to protect their senior members — be levers of anti-racist change?
By Asher Lehrer-Small | November 30, 2020
A mural painted in June by Providence artist @naturalsnatural memorializes George Floyd and Breonna Taylor. It faces two of the city's high schools, Classical and Central, and stands next door to the school district's main office. (@naturalsnaturals via Instagram)
Updated, Dec. 1
For years, dual language educator Deidania Peña-DaRosa had been hoping for the chance to make changes in the Providence, Rhode Island school district where she works. Chronically underperforming, and serving 91 percent students of color, Providence was described last year by a team of Johns Hopkins University researchers as having "exceptionally low" levels of academic instruction and a "broken" school culture.
So when the Providence Teachers Union formed a Racial Justice Committee this past summer aimed at addressing systemic racism in the district, Peña-DaRosa was eager to participate.
Similar union-based groups sprung up across the country following George Floyd's death, from Boston to Texas to California. Even the American Federation of Teachers and the National Education Association — which tend to be less vocal than their local affiliate groups — called on lawmakers to adopt criminal justice reforms to "protect Black communities from the systemic perils of over-policing."
However, when Peña-DaRosa joined her district's committee, she sometimes found it hard to speak her mind.
"If I say this would it bother other people?" she frequently found herself wondering during meetings. "Will other people look at it as being defensive?"
Those thoughts rooted in another question she harbored: why are there so few educators of color in the group? Though more than 100 union members had joined the Racial Justice Committee, the majority of them were white.
The problem was deeper than that. The Providence teaching force — for decades mismatched with student demographics — is 79 percent white, the exact same percentage as the nation as a whole. After the district was taken over by the state last year because of its dismal performance, officials took aim at upping the number of teachers of color in Providence schools, but have yet to substantially move the needle.
Now seeking to transform its union into an engine for equity, Providence's Racial Justice Committee confronts an issue shared by similar groups across the country: can teachers unions — overwhelmingly white and generally built to protect and benefit their senior members — be levers of anti-racist change?
A 'cautious trust'
Before the Racial Justice Committee, few in the city saw the teachers union as an organization focused on social justice.
"The district and union have paid a lot of lip service to racial equity but very little has changed in the 29-plus years I've taught," said Michelle Manning, who was a member of the committee and longtime teacher before recently leaving the district due to personal matters.
With one exception, the PTU's leadership team is all-white, and the union has not always been an ally to past social justice causes in the district. Last year, for example, when student organizing groups in the city, such as the Providence Student Union, campaigned for replacing school police with counselors, the union did not endorse their effort.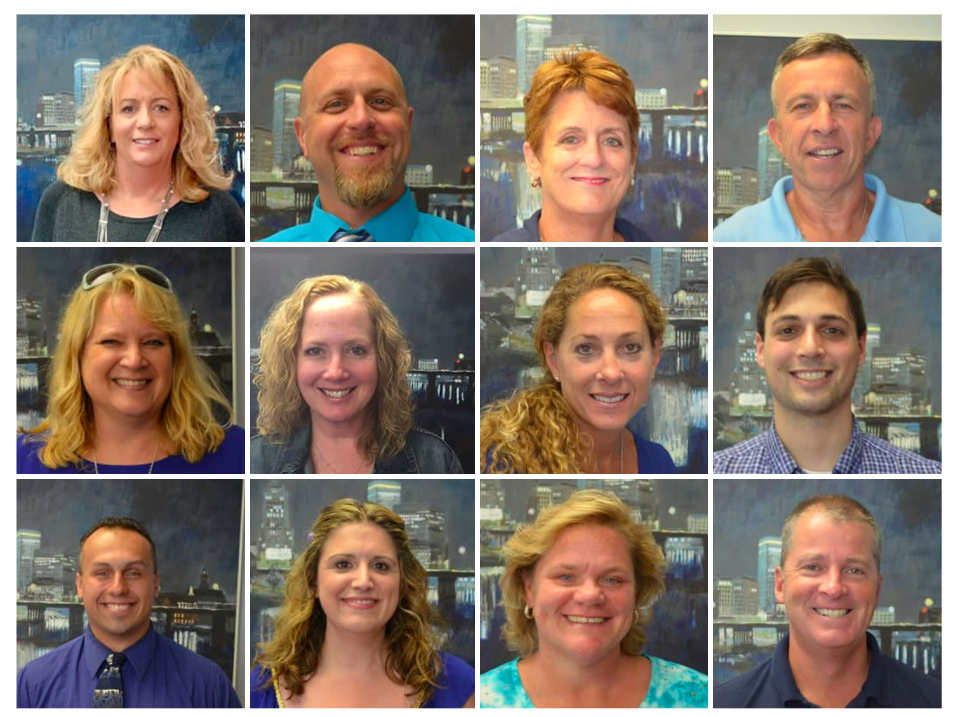 According to Aarav Sundaresh, a leader in the Racial Justice Committee and high school art teacher in Providence, much of the group's initial work has focused on forging connections with community organizations, such as the Providence Student Union, that the PTU had alienated in the past.
"I've learned through this racial justice group that building these alliances and having these conversations … is a concrete action step," he said.
And while the committee's membership, like the union's membership, is majority white, the group has centered voices of color in decision-making and leadership.
"The BIPOC folx (Black, Indigenous, and people of color folks) are the ones to lead the initiatives and committees. The white allies are here to lean in, learn and expand the RJC vision and mission to the larger membership," union President Maribeth Calabro explained over email to The 74.
Unlike Peña-DaRosa, who has at times felt reticent sharing her thoughts in the face of the group's whiteness, other committee members of color said they do feel comfortable speaking out.
"When I speak up at the committee, I feel like they do listen," said Crystal Swepson, who is Black and taught elementary school for years in Providence before this year transferring to the city's virtual learning academy. She said that during the committee's Zoom meetings, one teacher repeatedly messages the chat with reminders for white educators to leave space for members of color to speak.
To Swepson, the union is late to the racial justice party. She remembers that just a few years ago, they were not talking about anti-racist work. But she's glad to see the birth of the new group. ("You've gotta start somewhere," she says.) While not ready to fully rely on the power structure, she's placing a "cautious trust" in the PTU as it hosts the Racial Justice Committee.
"It's not this blind belief," she said. "You know, sleeping with one eye open."
Initial successes
Despite misgivings with the union itself, the Racial Justice Committee has scored some key early wins, helping bolster its credibility.
As Providence reopened its schools in September, the committee, concerned for students' safety and their own, staged a number of protests against the district's plan to return to in-person learning in aging facilities. Sundaresh, who was one of the organizers, felt like the committee's justice-based message was resonating with the community.
"I would never have imagined six months ago last spring … that a group of teachers would be standing outside the Department of Education calling out through a megaphone how addressing the school reopening challenges required us to break down the systems of white supremacy," he said, meaning a failure to mitigate COVID's risks could place historically marginalized groups like Providence's nearly 24,000 students, 91 percent of whom are students of color and 84 percent from low-income families, in harm's way.
"I would never have imagined those words being used. And being received. That was amazing."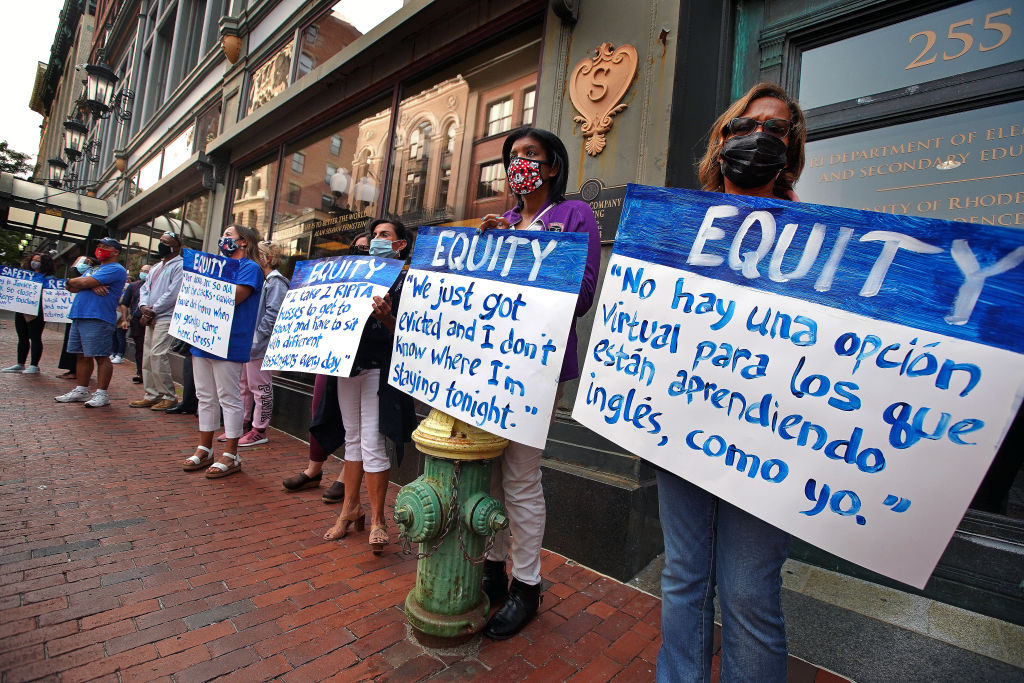 Again in October, the committee took action to help teachers recognize Indigenous People's Day. Members created and distributed lesson plans to help teachers highlight Indigenous history before the holiday that traditionally honors Christopher Columbus.
Peña-DaRosa incorporated the lessons into her Spanish class, reading her students a book about an Indigenous woman in the modern-day Dominican Republic.
She watched her students light up, bubbling with questions, especially when they examined a map of the Indigenous people of Central America. Some of her students spoke Quiché, a native language from Guatemala, and started an impromptu mini-lesson.
"I could see that they felt proud of sharing some of their own stories. Because I was asking 'Oh, how do you say this?' and they were teaching me how to say certain words in Quiché translated into Spanish," said Peña-DaRosa. "I was learning from them."
'The long game'
The Racial Justice Committee's work mirrors that of many other union-based groups across the country following this summer's massive protests. In Houston and Austin, teachers rallied against racial disparities in suspensions, Houston Federation of Teachers President Zeph Capo told The 74. Members of many other unions in cities like Milwakee and Chigago organized for police-free schools.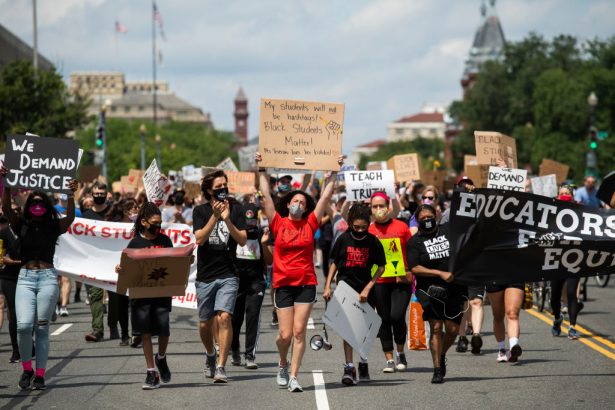 Even having made some key changes, however, Providence teachers who are familiar with the ways of union organizing, say that their Racial Justice Committee has a long way to go before it can truly push the PTU in a new direction.
Anna Kuperman, who has worked in Providence schools for over two decades and is a member of the committee, said the district's teachers union operates using a "business union model," meaning they negotiate for salaries and benefits, but tend to shy away from community-related causes. That agenda, Kuperman said, contrasts with the "social justice union" model that some prominent urban unions, such as Chicago and Seattle, have adopted.
A lot of legwork goes into changing a union, says Kuperman, who is an anti-war organizer in her free time. In contrast to the PTU, the Boston Teachers Union, which recently held a racial justice town hall for community members, has evolved over the years to bake social justice into its organizational DNA. Kuperman doesn't believe that Providence is there yet.
"The Racial Justice Committee is a step in that direction," Kuperman said.
"I'm trying like hell as a middle-aged white dude who's grown up with a certain amount of privilege … And I really believe in moving the organization" —Jeremy Sencer, PTU vice president
Committee member Lindsay Paiva, who teaches in the district and works with a local racial justice organization on the side, agrees.
"It starts like this," she said. "It starts with a core group that slowly builds grassroots and then gets folks in leadership."
While the current union leadership in Providence has thus far touted the work of the Racial Justice Committee, some members wonder whether that support would continue if their work seemed to put PTU President Calabro's position in jeopardy.
"[Calabro] recognizes that things need to change," said Swepson. "I wonder how close to her she's willing to allow that change to happen."
Union Vice President Jeremy Sencer insists that his support for the Racial Justice Committee is unconditional. If union members would like to see leadership change, he encourages them to run against him.
"I'm trying like hell as a middle-aged white dude who's grown up with a certain amount of privilege… And I really believe in moving the organization," Sencer told The 74. "I'm not looking for anything out of it."
Paiva would cheer a new PTU executive team, but she also acknowledges that the union may still have a long way to go before leadership turnover — and that the changes will likely take time.
"It's slow. This is the long game," she said. "Tackling white supremacy is a slow-ass game."
A teaching force that reflects the city
The committee's mission statement names diversification of the Providence teaching force as a key priority. So too does Providence's Turnaround Action Plan, a report released in June detailing priorities for improving the district over the next half decade, which calls for an approximately 50 percent increase in teachers of color.
Providence parent Ramona Santos Torres, co-founder of Rhode Island-based advocacy group Parents Leading for Education Equity, believes that those changes are particularly urgent.
Fellow parents have told her countless stories of educators mistreating their children, she said. Her own daughter was once called "nasty" by a teacher in the district. And in an interview she conducted as a member of the Johns Hopkins University team reviewing the Providence schools, a student told Santos Torres that their teacher had threatened them by saying a border patrol agent was going to pick them up.
Student organizations in Providence have been vocal in their criticism of teacher racism in the district. Members of the Providence Student Union last year spoke to reporters at the Providence Journal about their own experiences of discrimination inside the school walls—for one student, quips about her natural hair; for another, threats of calling police; for yet another, being told he deserves to be in jail for missing class. Another youth organization in the city authored a report on unfair student discipline practices.
In the face of 2019 data showing high Black suspension rates in the district, outgoing former superintendent Chris Maher bluntly chalked up the disparity to teacher racism.
Racist teachers, Santos Torres believes, should not be allowed to stay in Providence.
"There are people in this district who should not be in schools," she said. "I shouldn't be afraid to talk about racist teachers because people are just going to get offended."
To address staffing questions in the district, the Racial Justice Committee may well look first at the union itself, according to Brown University Professor of Education Emily Qazilbash, who researches teacher collective bargaining.
"It's very appropriate that the Providence Teachers Union is focusing on racial justice," said Qazilbash. "But I do think that they need to really reflect on their role in the hiring processes that they've bargained with the district."
Because district officials are currently locked in contract negotiations with union leaders that have been at a stalemate since the previous agreement expired at the end of August, district officials are legally barred from speaking about any details of the contract.
"We hire a lot of educators of color. We don't retain them." —Barbara Mullen, chief equity officer, Providence public schools
Qazilbash, however, explained that when teacher dismissal policies are based on seniority, as prescribed by union contracts throughout the country, normal student enrollment fluctuations can make retention of new teachers of color difficult.
"If there's some fantastic… teacher of color that you've been so excited to hire, but you have to reduce your teaching force by one, you could lose that person, and they're just gone," she explained.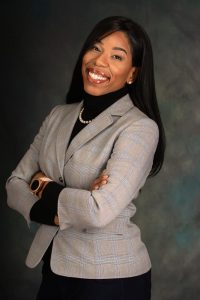 Barbara Mullen, the chief equity officer in Providence public schools, agrees that retention is the crux of the issue when it comes to changing the Providence teaching force.
"We hire a lot of educators of color," she told The 74. "We don't retain them."
Just two decades ago, around the time Mullen says many of Providence's current teaching force began their careers, Providence was a different city. Between 2000 and 2015, Latino students went from 50 percent of the school-age population to 64 percent. At the same time, white student enrollment fell by almost half, from 18 percent to under 10 percent. It's time the teaching force caught up to those numbers, said Mullen.
"The district needs to be reflective of where we are as a community, not where we were."
'You can't just say the words'
But even while diversifying the teaching force in Providence is a key priority, many of the educators of color that The 74 spoke to believe there is a place for white people in anti-racist work in the district.
"It doesn't bother me that the Racial Justice Committee is mostly white people," said Swepson. "It makes me actually feel good that they're looking at themselves because they're the ones who are creating the system."
Karla Vigil, a Providence native and former teacher, now runs the Rhode Island-based Equity Institute, which the union has contracted with to conduct a series of trainings for members of the Racial Justice Committee. As they have moved through the training on systemic racism and its links to education, she's seen the concepts click for many educators.
"Many of the teachers, especially white teachers, were shocked. They were surprised. They had no idea," she told The 74.
And though Vigil was hesitant to work with the committee, given the union's track record in the district, she's been pleasantly surprised by how the sessions have gone.
"It's been great," she said. "It's been actually really great."
The only missing piece to their sessions has been the conspicuous absence of one key individual: the PTU president. Calabro hasn't attended any of the Equity Institute training sessions, though she informed The 74 that she has missed the meetings due to conflicting union commitments. Still, the president's absence doesn't sit right with Vigil, who believes union leadership should be learning and growing alongside its members.
"I think she should be in the sessions with her teachers, but she's not," she said. "If you are saying the words, you have to do the work. You can't just say the words."
Paiva, a white educator herself, has a similar mantra.
"There's this balance… to strike between deferring to folks of color while not overburdening folks of color," she said. "I try to sign up for work that will support but not control the message."
"Do the unsexy work," Paiva says.
Community 'at the center of everything'
As Paiva, Sundaresh, Swepson, and their colleagues work to transform the PTU, it seems that their union may need the support of Providence families just as much as those families need the support of the union. According to Kuperman, the failure to build ties with community members directly harms teachers in the district.
"You don't get a good contract if parents hate you," she explained bluntly. "And parents are gonna hate you if you're not standing up for the [issues] that matter to them."
"If we were to go on strike tomorrow, if we don't have parental support and we don't have the public on our side, that's not going to look good," agreed Paiva.
To win community support, Santos Torres has a message for the Racial Justice Committee, and for the union at large.
"Put the students and the families at the center of everything," she says.
Peña-DaRosa, who harbors strong opinions despite her hesitancy sometimes to speak out during Racial Justice Committee meetings, agrees.
"Us teachers can't do it alone," she said. "We really need to bring the community in, because that's who we serve."
---
Lead Image: A mural painted in June by Providence artist @naturalsnatural memorializes George Floyd and Breonna Taylor. It faces two of the city's high schools, Classical and Central, and stands next door to the school district's main office. (@naturalsnaturals via Instagram)

Get stories like these delivered straight to your inbox. Sign up for The 74 Newsletter