Easily Winning 2nd Term, OK Gov. Stitt Plans to Move Forward on School Vouchers
Defeated challenger Hofmeister, who switched parties last year to run as a Democrat, argued Stitt's school choice plan would hurt rural schools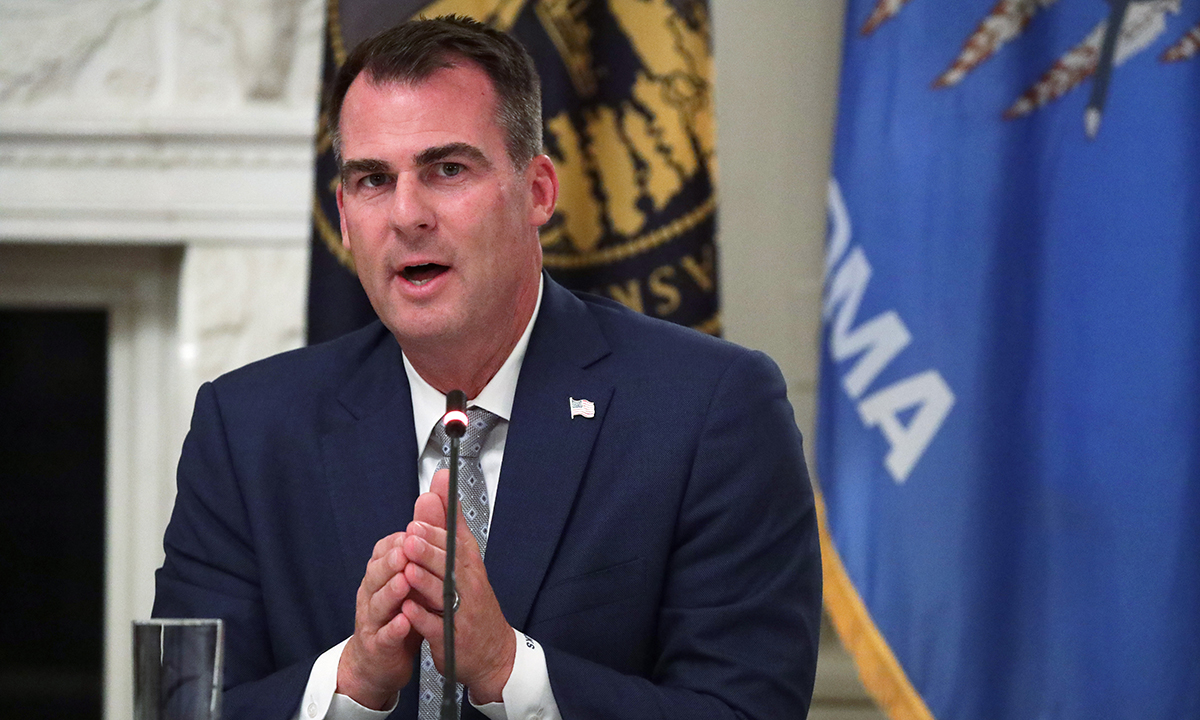 Support The 74's year-end campaign. Make a tax-exempt donation now.
Oklahoma Gov. Kevin Stitt won a second term Tuesday night, handily defeating state Superintendent Joy Hofmeister, a centrist Democrat who switched parties to challenge the incumbent and put up a tough fight in one the nation's most conservative states.
While Hofmeister occasionally led the polls in the weeks before the election, the race wasn't close on Tuesday night. The Associated Press called the race for Stitt, with unofficial results showing the incumbent with 56% of the vote.
"This hard-fought election has proven that Oklahomans with different political perspectives can carve a path built on common sense, respect for one another and working hand-in-hand to get things done," Hofmeister tweeted. She congratulated Stitt and said she would "work with him in whatever capacity I'm able."
With Stitt's appointed education secretary Ryan Walters winning the race for state superintendent, the governor has a unified front to push forward on his agenda to create education savings accounts and restrict lessons on race and gender. Stitt's school choice plan — allowing state education funds to flow directly to families to spend at private schools — became a defining issue in the race. Stitt said parents should be able to escape low-performing schools, and blamed Hofmeister for a lack of improvement during her tenure.
Hofmeister, meanwhile, argued that his proposal would wipe out rural schools that anchor their communities.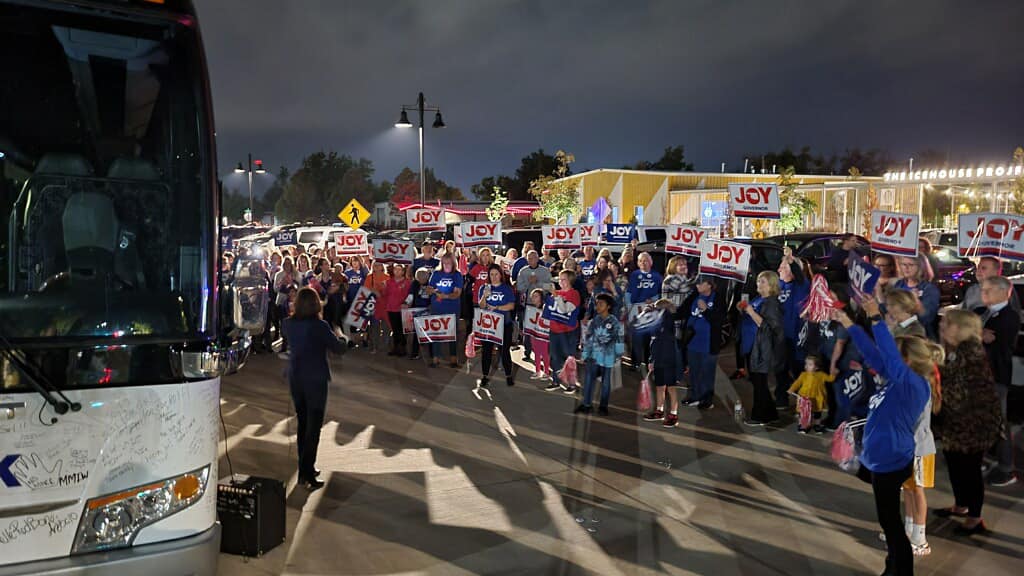 Hofmeister won two terms as a Republican state superintendent. In switching parties last year, she picked up some support from those who view Stitt as too far right and question his integrity.
A little over a week before the election, former Oklahoma Congressman J.C. Watts appeared in a campaign ad supporting Hofmeister.
"I was a Republican then, and I'm a Republican now, and, friends, I'm voting for Joy Hofmeister," Watts said in the video. "All this scandal and corruption is just too much. Joy is a woman of faith and integrity. She'll always put Oklahoma first. I know Joy personally, and I trust her, and you can too."
While charges of corruption dogged Stitt during the campaign, the accusations proved not damaging enough to cost him the election. The governor's relationship with the owner of a barbeque restaurant chain has been under scrutiny because of a contract the company received for renovating restaurants in state parks. The head of the state's tourism agency resigned after a legislative investigation found overspending on the projects.
In another case, a federal audit found that the state mishandled $650,000 in federal COVID relief funds when the company it hired to oversee a grant program for low-income families approved expenses for items such as video games and Christmas trees.
Stitt dodged questions about those issues in recent interviews and attributed the accusations to "special interests trying to buy this election."
Support The 74's year-end campaign. Make a tax-exempt donation now.