Irked by Skyrocketing Costs, Fewer Americans See K-12 as Route to Higher Ed
Pandemic devastates belief in the value of preparing for college, which ranks near the bottom of education priorities in newly released survey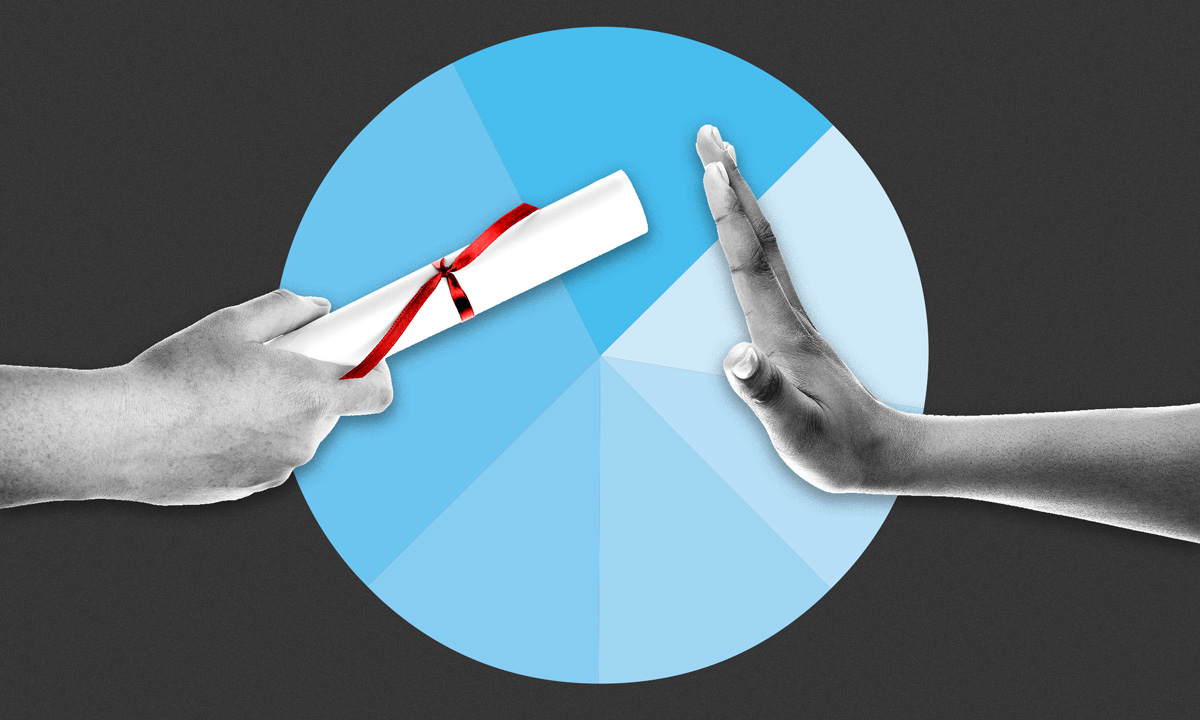 Support The 74's year-end campaign. Make a tax-exempt donation now.
Over the past three years, the pandemic has transformed American society in ways that we're still grappling with. Now you can add one more: It seems to have devastated Americans' belief that K-12 education should prepare young people for college.
In a new survey released Tuesday by Populace, a Massachusetts-based think tank focused on public engagement, respondents ranked preparation for college or university nearly at the bottom of their priorities for schools: 47th out of 57 overall.
As recently as 2019, prepping for college ranked No. 10 nationwide, just below learning "from exposure to different ideas and beliefs." That priority also dropped a bit, to No. 27.
Instead, the findings show, Americans now want something very different from K-12 education: a concentrated focus on "practical, tangible skills" such as managing one's personal finances, preparing meals and making appointments. Such outcomes now rank as Americans' No. 1 educational priority.
Top 10 Purpose of Education Rankings
| | | |
| --- | --- | --- |
| Attributes | 2022 | 2019 |
| Students develop practical skills (e.g. manage personal finances, prepare a meal, make an appointment) | 1 | 1 |
| Students are able to think critically to problem solve and make decisions | 2 | 4 |
| Students demonstrate character (e.g. honesty, kindness, integrity, and ethics) | 3 | 3 |
| Students can demonstrate basic reading, writing, and arithmetic | 4 | 14 |
| All students receive the unique supports that they need throughout their learning | 5 | 19 |
| Students are prepared for a career | 6 | 27 |
| Students advance once they have demonstrated mastery of a subject | 7 | 30 |
| Students can demonstrate an understanding of science (e.g. biology, chemistry, physics) | 8 | 18 |
| All students have the option to choose the courses they want to study based on interests and aspirations | 9 | 2 |
| Students are evaluated by assessments through tests administered by teachers as part of a course | 10 | 36 |
"I think the takeaway is: The American public wants 'different,' not just 'better' from education," said Todd Rose, a former Harvard University scholar and Populace's CEO and co-founder. "It's pretty clear that there's a different set of outcomes that they are expecting."
While college prep should be an option, he said, the data show that "it certainly can't be the point" of K-12 education going forward.
Part of that shift comes as Americans realize the diminishing economic value of both a high school diploma and a college degree, Rose said.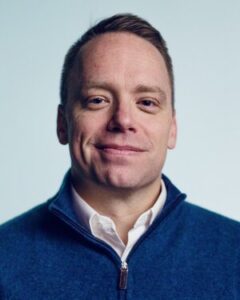 A college degree, he said, has always been viewed as a key path to a better, more high-paying career. "It's not clear that that value is there from college anymore. So then when you pile on the outrageous cost … and the debt you're incurring, it's just not true. The value proposition isn't there anymore."
So it's natural for the public to look to K-12 schools for other, more practical priorities, he said.
To be fair, this particular set of skills, with its real-world focus, has sat atop the Populace scale since 2019, along with aspirations that students learn to think critically, "demonstrate character," and do basic reading, writing and arithmetic.
But the precipitous fall of college prep is significant — and widespread. Actually, respondents with college degrees were nearly as likely as high school graduates or even dropouts to give college prep a low priority score: It ranked 48th for college graduates, vs. 49th for high school graduates and dropouts. The figure was slightly higher — 39th for those with graduate degrees.
To Rose, that finding suggests a "broader zeitgeist shift" about college, one coming even from its graduates, who believe that in its current state, "This thing is untenable. It's just too expensive."
The survey of 1,010 adults was conducted Sept. 12-30. Pollsters also surveyed 1,087 parents separately. Researchers asked participants to imagine rebuilding our K-12 education system "entirely from scratch based on the purpose of education as you define it." Then it set out pairs of priorities that participants ranked.
The data on college preparation suggest that the drop is driven largely by attitudes about higher education among one large group: White respondents, who placed it 46th overall in 2022. By contrast, Black and Hispanic respondents both placed it near the middle of the pack, 22nd out of 57 priorities. Asian respondents placed it relatively high at 9th place.
Even before the pandemic, attitudes about college-going were beginning to fray, research suggests. In 2019, the Pew Research Center found that only half of American adults believed colleges and universities "are having a positive effect on the way things are going in the country." Nearly 4 in 10, or 38%, said colleges were having a negative impact, up from 26% in 2012.
Rising college costs are, of course, a big factor: At public four-year colleges in 2020, average tuition and fees were 10% higher than in 2010, according to the U.S. Education Department.
The rise in negative views, Pew said, arose "almost entirely" from Republicans and independents who lean Republican, with 59% saying colleges have a negative effect on the nation.
Overall, undergraduate college enrollment fell between 2009 and 2020, according to the department, from 17.5 million students to 15.9 million. But it's expected to rise again, to 17.1 million students by 2030.
Rose said even the oft-invoked culture wars over "indoctrination" of college students may actually be a function of higher education's larger failures. "If college was still delivering on the value proposition, of the kind of careers that make for your little slice of the American dream, I don't know that anyone cares" about indoctrination, he said.
More Rankings of Note
| | | |
| --- | --- | --- |
| Attributes | 2022 | 2019 |
| Students learn from exposure to different ideas and beliefs | 27 | 9 |
| Students are prepared to enroll in a college or university | 47 | 10 |
As for priorities in the Populace survey broken down by race, the results reveal a few interesting details: White respondents' top priority was for schools to teach "practical, tangible skills" — managing finances, preparing meals and the like. In that sense, they basically track with mainstream priorities.
By contrast, Black respondents' No. 1 priority was thinking critically, while for Hispanic respondents it was allowing students to advance in school "if they meet minimum grade requirements."
Asian respondents' top priority: Giving all students "the option to choose the courses they want to study based on interests and aspirations." That indicator actually fell in importance overall, from No. 2 in 2019 to No. 9 in 2022.
Another big change since 2019: Americans now ­­largely distrust standardized tests, prioritizing how a student ranks against others on such exams even lower than college prep: 49th out of 57 priorities. They're much more likely to prioritize teacher-administered exams, projects or "performance in real-world applications," according to the survey.
And they have a new-found appreciation for mastery learning: The idea that "Students advance once they have demonstrated mastery of a subject" jumped from 30th out of 57 priorities in 2019 to 7th in 2022.
Part of that is doubtless due to the forced homeschooling that millions of families found themselves taking part in during the spring of 2020, Rose said. That changed families' priorities about the purpose of schooling, almost overnight.
"The pandemic affected our experience with education," he said. "It put kids back in the home, with parents who watched their kids learn online, if at all. And like most public shocks to systems, it tends to lead to a rethinking: 'What is it that matters to us?'"
For these families, the experience taught them, "It's not simply, 'How do we get kids better test scores and get them into college?'" Going forward, Rose said, "That is not going to be good enough."
Disclosure: Walton Family Foundation and Stand Together Trust provide financial support to Populace and The 74.
Support The 74's year-end campaign. Make a tax-exempt donation now.