Expert Review: Some States' ESSA School Improvement Plans Are Missing the Mark on Equity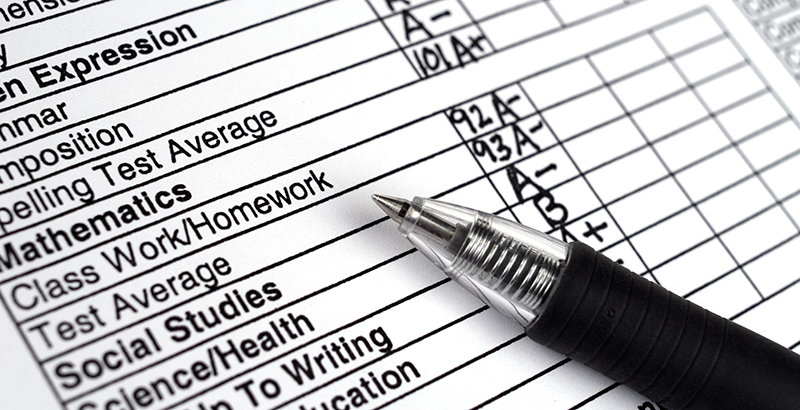 Now that all state plans to implement the Every Student Succeeds Act have been approved, it's on to the next — and potentially trickier — step: identifying chronically underperforming schools and working to improve outcomes for the primarily low-income children and students of color who attend them.
Some states, though, are falling short of making real change, according to a new analysis.
Less than half of the 17 reviewed states' plans "promote equity as a clear focus" in their school turnaround plans, only two require districts to show how they'll address the achievement gap, and just four ask districts to tackle inequitable distribution of key resources, such as challenging curriculum and well-qualified teachers.
The review, released Thursday, was conducted by 24 independent education advocates and leaders of both political parties, under the guidance of the Collaborative for Student Success and HCM Strategists.
ESSA put the notoriously daunting responsibility for turning around schools into the hands of state and local officials after a federally led effort during the Obama administration, which locked states into choosing among four specific turnaround strategies, failed to show substantial gains in student achievement.
States must set aside 7 percent of their federal Title I grants, intended to improve the education of low-income children, for school turnaround efforts, with 95 percent going to districts. The money can be given on a formula or competitive basis, but it must go to the two types of schools that must be identified for improvement under ESSA: those that need "comprehensive support," which are the bottom 5 percent of schools in a state and high schools where fewer than two-thirds of students graduate; and those that need "targeted support," in which one or more groups of children are consistently underperforming.
State superintendents, the officials responsible for writing the turnaround plans, are committed to improving results for all children, Council of Chief State School Officers Executive Director Carissa Moffat Miller said in an emailed statement.
"States are committed to equity, especially through the school improvement process, which is the foundation to ensuring that all students have the supports they need when they need them," she said. "These supports reflect the needs of specific communities, and states are working with stakeholders to determine the best strategies."
The reviewed states, selected because key information about their plans was publicly available, can be placed into three broad groups, based on how state officials relate to districts, according to the final report, which was compiled by HCM.
The most hands-on, which they called the "state leadership approach," reflects an "explicit and coherent vision for school improvement" that prioritizes districts that "have demonstrated a commitment to real improvement," the report said. The states that adopted that approach — Louisiana, Massachusetts, New Mexico, and Tennessee — generally scored the highest.
A middle group, the "partnership approach," sets up states as both "coach" and "referee" to districts, placing the emphasis on enhancing district capacity. The partnership-approach states are "light on vision and consequences and heavy on support to district and school leaders," according to the report.
The third group, the "district leadership approach," puts local officials in charge, but not every state is providing districts with the information they need, and many states in this category were lower-rated.
The reviews of individual states largely track with ratings of states' overall ESSA implementation plans the Collaborative and Bellwether Education Partners conducted last year, with Tennessee and Louisiana getting high ratings, and states like Florida receiving lower marks.
The plans weren't given an overall rating, but rather were assessed on eight components, using a five-part scale ranging from "weak" to "exemplary." Only two of the 17 states received "exemplary" ratings in any area: Tennessee, for having a "coherent and aligned vision for improving outcomes," and Louisiana in four categories.
Tennessee, for instance, provided helpful guidance to school districts applying for turnaround grants, said Dale Chu, a peer reviewer and education consultant who has worked in education in Indiana and Florida.
By contrast, Texas, one of the lower-rated states, is leaning heavily on districts to lead the turnaround work, without much guidance to districts that may desperately need it, Chu said.
"They don't necessarily have the expertise at the local level, because if they had that expertise" they'd probably have done more turnaround work themselves, he said.
Representatives for the Texas Education Agency did not return a request for comment.
Florida had the worst ratings overall, receiving "weak" marks in six areas, with reviewers noting that there was so little mention of evidence-based interventions or community engagement that the state got "not applicable" ratings in those areas.
Advocates have raised alarm about the state's overall ESSA plan, for what they described as failures to appropriately account for results of students of color and English language learners. It was the last of the 52 plans (the 50 states plus Puerto Rico and the District of Columbia) to be approved.
Meghan Collins, director of communications and external affairs for the state Department of Education, said in an email that the department "do[es] not agree with the content of the report."
Florida's current system is working and the state "has made tremendous strides in recent years," she said, citing reductions in the number of schools given low ratings, improved scores on statewide exams, and high growth rates on the benchmark NAEP tests.
The reviews are particularly important as a tool for the 20 newly elected governors who will take office next year and could seek to tweak their states' school improvement plans, even though most of the public focus on the plans has faded, Chu said.
"Some of the most important changes are going to happen in the coming months. The attention is more important now than ever," Chu said.
State schools chiefs, many of whom will change alongside transitions in governor's mansions, take the feedback seriously, Moffat Miller said in the statement.
"However, it is still early in the process, and we hope partners at the state and national level remain at the table as states turn their visions into action," she added.
Disclosure: The Bill & Melinda Gates Foundation, Bloomberg Philanthropies, Carnegie Corporation of New York, and Charles and Lynn Shusterman Foundation provide financial support to The Collaborative for Student Success and The 74.
Get stories like these delivered straight to your inbox. Sign up for The 74 Newsletter