North Carolina Passes Universal Education Savings Accounts — Likely Nation's Second Largest Program
Gov. Roy Cooper, who declared a 'state of emergency' over the GOP-led legislation, allowed the budget to become law without his signature.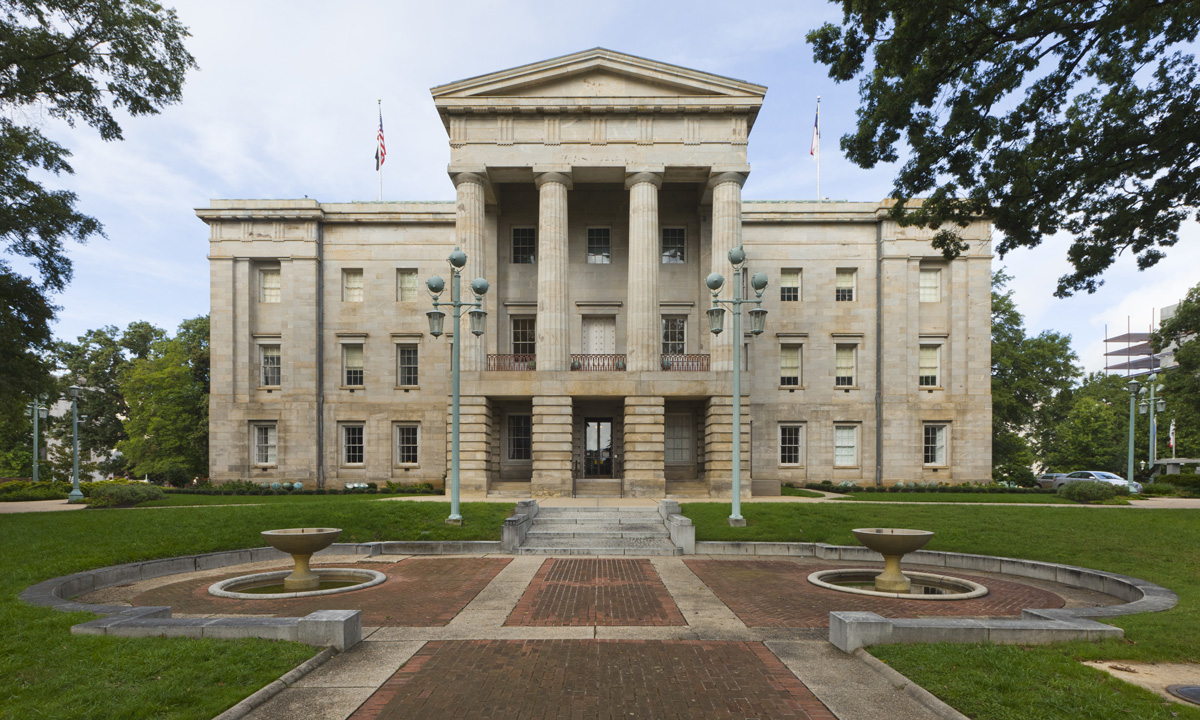 Support The 74's year-end campaign. Make a tax-exempt donation now.
The rapid growth of universal school choice programs continued Friday as the North Carolina legislature passed a state budget with an education savings account available to any family that wants to opt for private education. Funding for the program would increase each year, reaching $520 million by 2032.
With amounts ranging from $3,200 to $7,500 per child, depending on family income, the program is expected to be the second largest in the nation, after Florida's. The budget that included the plan passed 26 to 17 in the Senate and 70 to 40 in the House, with five Democrats crossing the aisle.
The bill's passage was the culmination of years of work for Marcus Brandon, a former Democratic state representative who considered himself a progressive and once thought vouchers were "evil."
"My constituents are the ones that led me here. They're the ones that talked about the lack of educational opportunities," said Brandon, who represented the Greensboro area until 2015. He's now executive director of NorthCarolinaCAN, part of the 50CAN network, which advocates for school choice nationwide.
With the vote, North Carolina becomes the ninth state with a universal school choice program in a year of unprecedented expansion. Arizona, Arkansas, Florida, Iowa, Utah and West Virginia now have ESA programs open to all. Oklahoma has a universal tax credit program. Ohio has a universal voucher program and in Indiana, the family income ceiling for a voucher is set so high that it's nearly universal. Opponents argue that universal ESAs hurt funding for public schools and largely go to families whose children never attended the public system rather than those seeking to escape failing schools.
"If this funding was instead allocated to our public schools, the budget could more than double teacher raises" for the next two years, said Mary Ann Wolf, president and executive director of Public School Forum, an advocacy group that opposed the bill. "Half of our teachers do not make a livable wage."
But advocates say the programs are giving families the freedom they need to personalize learning for their children.
"We've seen incredible wins for students over the past two years, and we expect to see school choice continue to grow and benefit families across the country in the coming years," Patricia Levesque, CEO of ExcelinEd, a school reform organization, said in an email.
North Carolina has had an ESA program that provides between $9,000 and $17,000 annually for students with disabilities since the 2018-19 school year. A separate voucher program supports low-income students attending private schools. Both programs have seen significant growth over the past year as the state expanded eligibility. Those programs will now be combined under the new universal ESA, which will go into effect in the 2024-25 school year.
"The real breakthrough with this new legislation is the universality," said Marc Porter Magee, founder and CEO of 50CAN. "We know that parents are hungry for an education system that recognizes the uniqueness of their children and ultimately, ESAs enable families to craft the education that's right for them."
Brandon expects roughly 80% of the 126,000 students in the state's private schools to take advantage of the ESA. For comparison, almost 67,000 students are using Arizona's Empowerment Scholarship Account, including homeschooling families. While homeschoolers won't be eligible in North Carolina, it would be relatively easy, Brandon said, for families in pods or microschools to qualify for an ESA. He thinks current homeschooling families would choose that route.
"All it takes is a fire and health inspection," he said.
He thinks 70% of students in public schools and 30% using choice programs is a "healthy split."
Similar to opponents of vouchers in other states, Wolf is concerned that the plan will especially hurt schools in rural areas.
"Eighty of our 100 counties are rural," she said. "Our schools are the hub of so many of our communities."
Gov. Roy Cooper, a Democrat, who declared a state of emergency over the voucher issue and has clashed with the Republican-dominated legislature over education issues, announced that the budget would become law without his signature. He called it a "bad budget that seriously shortchanges our schools." But it also includes a Medicaid expansion he wants.
Opponents want greater guardrails on how families spend the money and say students using ESAs should be required to take the same assessments as students in public schools.
The bill would require the state superintendent to recommend a standardized test for students on vouchers in private schools. But Wolf said her concerns go beyond academic performance.
"Should our public dollars be going to private schools that can discriminate, that don't have to be accredited, that are held only to minimal transparency?" she asked.
Brandon said he leans toward as few restrictions as possible.
"I do not ever want to compromise the flexibility and the uniqueness of what private means," he said. "The governor can spend $40,000 for his kid and understand that that is a quality education. All parents are just like him. They are able to recognize a school that's working or is not working for their child."
Support The 74's year-end campaign. Make a tax-exempt donation now.