'Growing Pains': Microschools Face Regulatory Maze as Approach Takes Hold
Entrepreneurs are getting a crash course in everything from employment taxes to fire codes. 'We don't want a graveyard of microschools,' says one.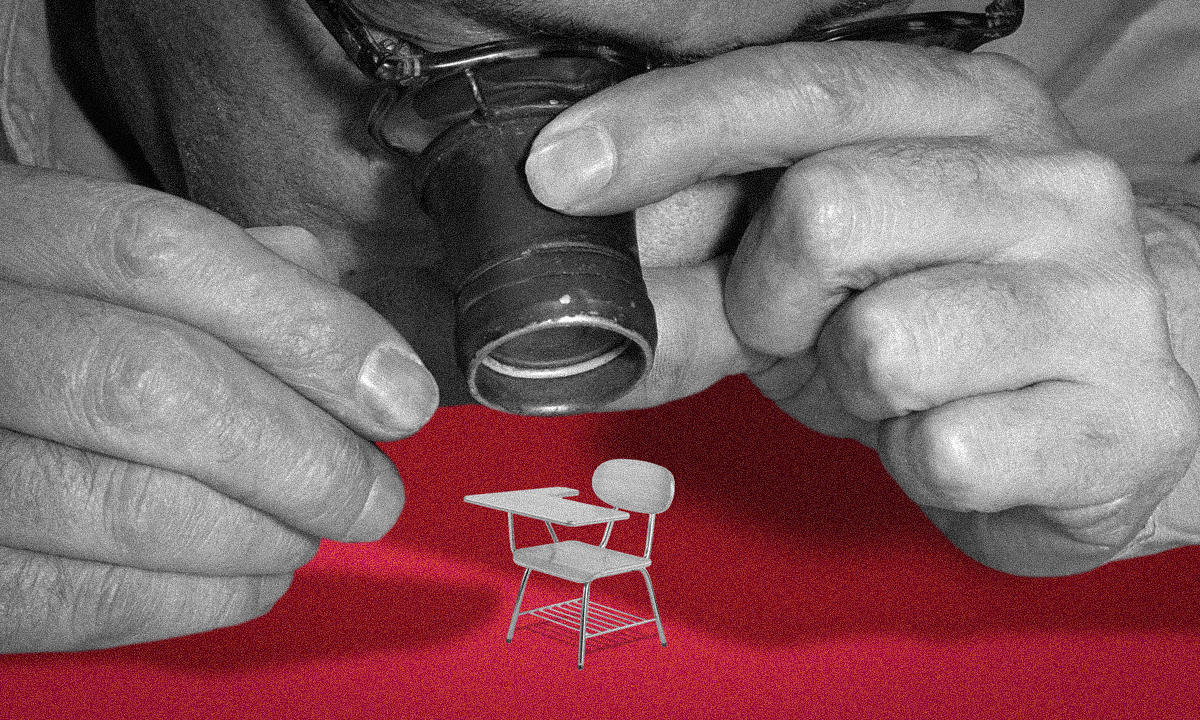 Support The 74's year-end campaign. Make a tax-exempt donation now.
Tia Howard thought she'd found the perfect spot for her new school — a two-acre, rural property in Pinal County, Arizona, with a main house and several smaller buildings that resembled a miniature Western town.
She envisioned teaching elementary students in the primary space and middle schoolers in the casita. The sheds would be for students' personal interests, like metal working and car repair. But in July, after she put down a $5,000 deposit and just weeks before she was ready to open, Howard ran up against the county's zoning bureaucracy. Despite plans to serve about a dozen students, officials told her the law required private schools to have at least five acres of land.
"We lost our money, and the families lost their anticipated school," Howard said. "A lot of families are looking for an alternative to what they are seeing in public schools right now."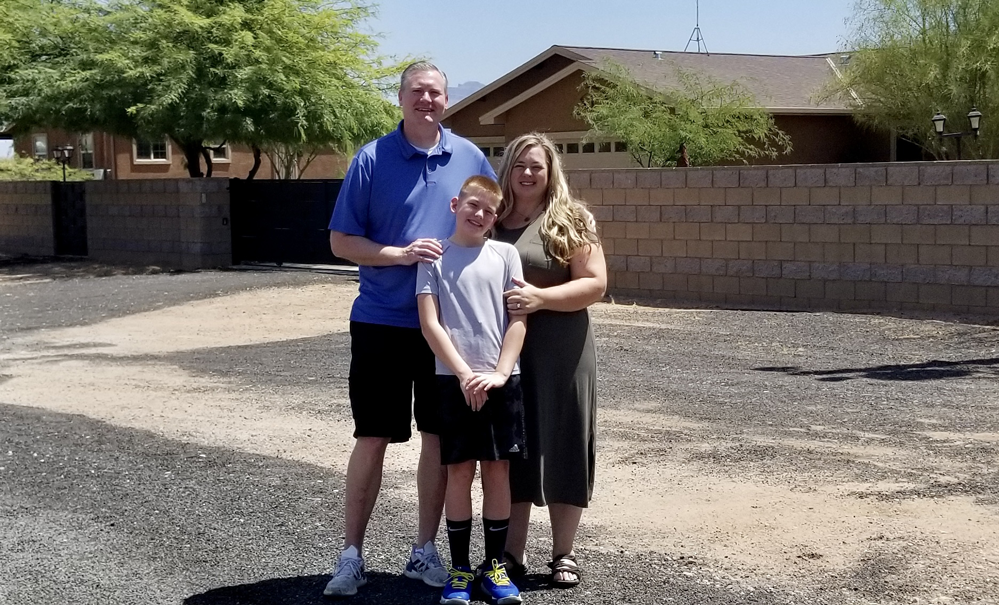 Microschools, as such small learning environments are known, aren't new. The model took off during the pandemic, and now serves between 1 and 2 million students. But as interest has surged, so have regulatory snags. Parents and educators with dreams of running their own schools are clashing with local officials armed with sometimes arcane rules that were never designed for education. Lawyers and veterans of unconventional education programs are now jumping in to help newcomers navigate everything from fire codes to food safety.
"It's the problem that comes with trying to fit a square peg in a round hole," said Paul Avelar, an attorney with the conservative Institute for Justice. The public interest law firm, which has won major school choice victories before the U.S. Supreme Court, represents Howard. Avelar wants Pinal County to clarify its rule in light of a 2018 state law that says counties can't require a private school to have more than one acre of land. He hopes to have an answer by the end of this month.
"This is going to be one of those growing pains," he said.
There are now an estimated 125,000 microschools in the United States, said Don Soifer, executive director of the Las Vegas-based National Microschooling Center. Those running them have varied backgrounds and reasons for taking the plunge. While some started out as homeschoolers, other operators left the public system in search of greater flexibility or to offer students a more personalized education. Over 60% of microschool founders are white, and almost three-fourths of leaders are or were certified educators, according to the center's recent report.
Lawmakers are beginning to pay attention. A Utah proposal this year would have written microschools into the law, permitting them to operate virtually anywhere, much like charters. Despite a close vote, the bill failed after Democrats raised concerns over traffic in residential areas and said it would further draw families away from public schools.
While they wait for local officials to respond, many advocates warn that microschools ignore the regulatory system at their peril.
"We don't want a graveyard of microschools that we're looking back on," said Jamie Buckland, founder of West Virginia Families United for Education, a homeschooling and school choice advocacy group. "If you're going to charge someone money to educate their child, you do have a responsibility to dot your i's and cross your t's."
In West Virginia, that money includes public education funds. Students attending microschools are eligible for the state's Hope Scholarship, an education savings account, which this year is set at $4,488 per student. ESAs allow families to pay private school tuition or cover a wide variety of homeschooling expenses.
Buckland has been advising homeschooling families for 16 years. Some of those families collaborate to teach multiple children — an arrangement that might now be called a microschool. She provides workshops across the state on details from employment taxes to liability insurance.
Microschool operators often use spare church spaces, and may incorrectly assume their insurance is covered by the church. Buckland also recommends that schools that store data online invest in cyber insurance to protect from data breaches.
She urges vigilance because opponents of vouchers are on the lookout for "fly-by-night schools and start-ups who don't understand what they are liable for."
Beth Lewis, director of Save Our Schools Arizona, a pro-public schools group, is among those who think microschools lack sufficient safeguards. Many operate from private homes that lack pool fences, gun safes and locked medicine cabinets to protect children, she said.
"We have asked questions about who is ultimately responsible if something happens to a child at a microschool," she said. But when she contacts state authorities about these questions, she usually gets the runaround. "It's only a matter of time before something happens and a child is hurt."
'Just want to teach'
Whether public or private, microschools can be subject to land use restrictions and health and safety mandates. But these often vary by county and city, leaving school leaders at the mercy of local bureaucrats who frequently lack experience with schools.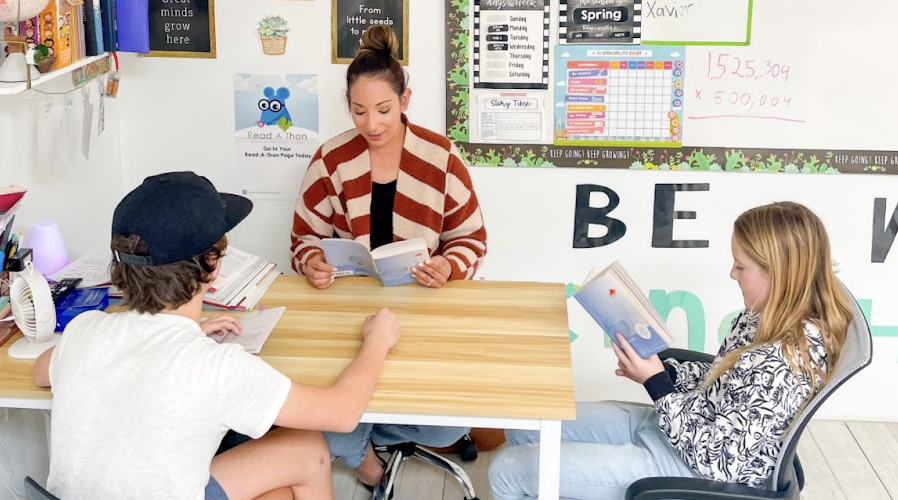 "Overzealous regulators are looking to do their jobs, and doing it inconsistently," Soifer said.
Almost weekly, his team is on the phone negotiating with officials who are unfamiliar with microschools. If they're trying to shut down a school, he often seeks a temporary exception that lasts at least until the end of the school year to avoid disruption.
The risk of shutdowns can be enough to make leaders resort to using terms such as "learning community" — anything other than "school" — to describe their work.
Lizette Valles, a former private school English teacher and librarian, runs a microschool out of a warehouse in an industrial area south of downtown Los Angeles. Sharing space with a race car garage and a plant nursery, the school serves just a few in-person students, but reaches kids learning from home or roadschooling in an RV.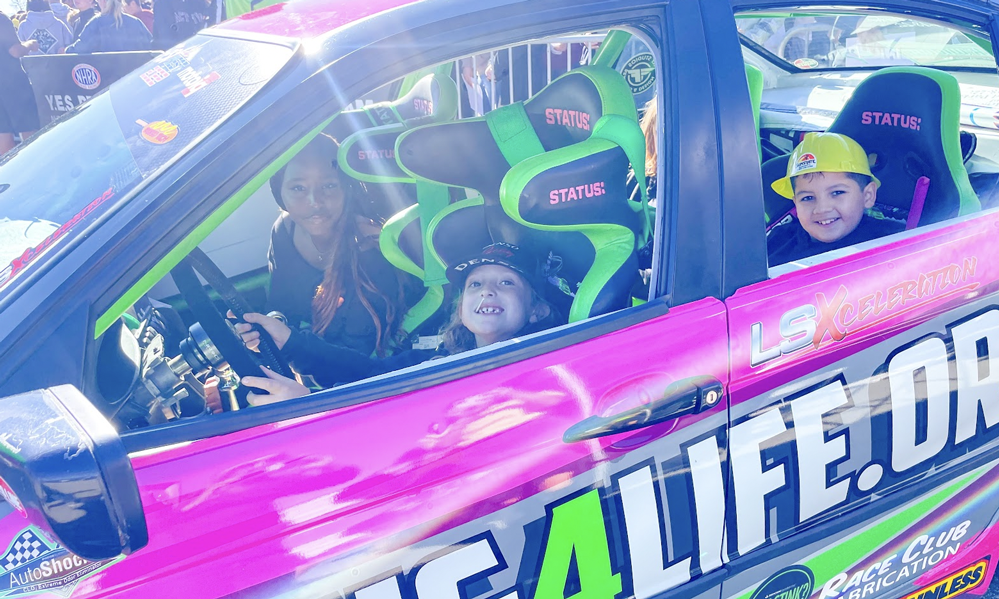 County fire officials determined a glass enclosure around the classroom space violates industrial zoning codes. But the owners, whose children attend the program, satisfied those concerns — for now.
"In the long run, this is not sustainable," said Valles, who is already looking for another space. "I just want to teach kids."
Over a third of microschools occupy a commercial business space, according to the microschool center's report. That means prospective school leaders might have to conduct a traffic analysis or notify the surrounding community of a school's opening, even if it will only serve a small group of students.
Pizza, goats
Soifer has heard numerous examples of regulations designed to govern traditional schools or businesses clashing with educational programs that don't fit the mold.
A health department in southern Nevada, for example, wouldn't allow a microschool in Clark County to order pizza for students on Fridays because it lacked a commercial kitchen.
Soifer advises microschool operators to avoid serving younger students altogether because child care licensing rules can be especially difficult to navigate. Last fall, Hawaii officials closed a microschool on the Big Island they said was an "unlicensed preschool" and didn't meet credentialing requirements for staff.
This fall, Katie Saiz, who runs Green Gate Children's School in Wichita, Kansas, bought a couple of goats for the preschoolers and elementary-age students to take care of. But the city first required her to get permission from members of a homeowners association in the surrounding neighborhood.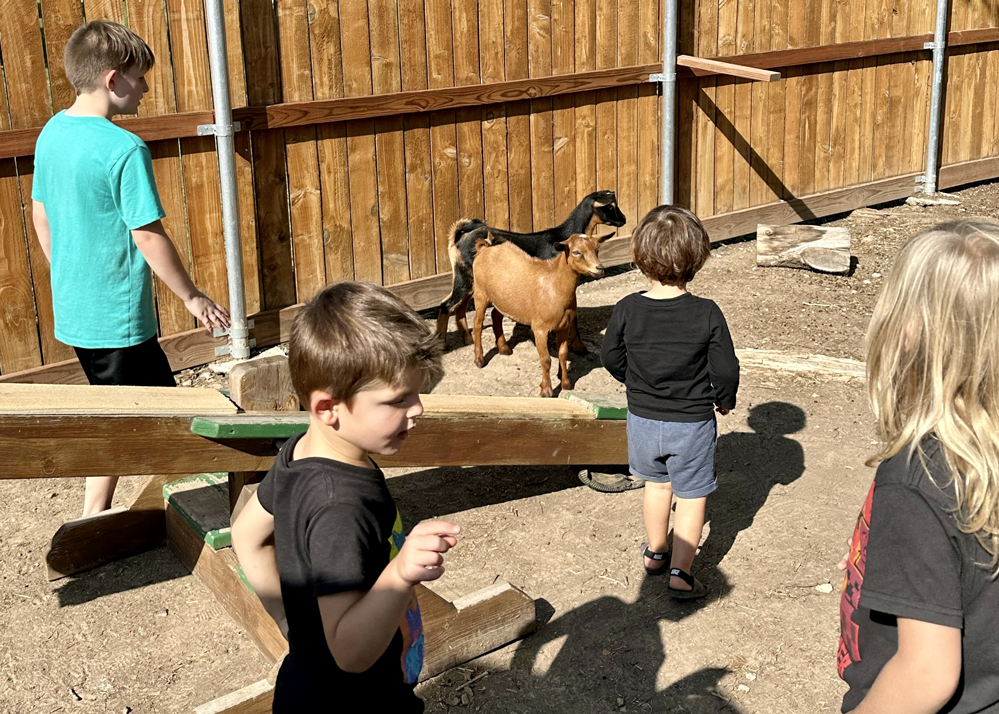 With years of experience running a microschool, she wants to help other educators avoid such pitfalls. She's creating an online guide to the regulatory process for microschools, with a grant from the Vela Education Fund, which supports innovative education programs.
'Just wanted to give up'
Regulatory delays can leave parents scrambling for a backup plan. When Tamra Hopkins had to put off opening Desert Peach Montessori in Reno, Nevada this spring, five families suddenly had to find another school.
She thought the process would be easy. After identifying an old church building that previously housed a preschool, regulators told her she had to erect a 6-foot-high retaining wall — a legally required buffer between child care centers and residential areas.
Then she had to hold a public forum to gather input from the community. Many residents opposed the move, concerned that a property zoned as a "public facility" would one day invite a hospital or some other high-traffic facility to move in. Prospective parents attended the gathering to voice their support for the program.
"They must have really wanted this for their children," Hopkins said. The program opened in August after the city granted the school a special permit to serve up to 54 students.
"In the end, it was good news," she said. "But there were so many times that we just wanted to give up."
Support The 74's year-end campaign. Make a tax-exempt donation now.