'No Room for Error': Why Senate's 50-50 Political Split Was Bittersweet for Schools
The division didn't keep Democrats from pushing through $122B in COVID relief for schools, but they had to give up 'some really big agenda items'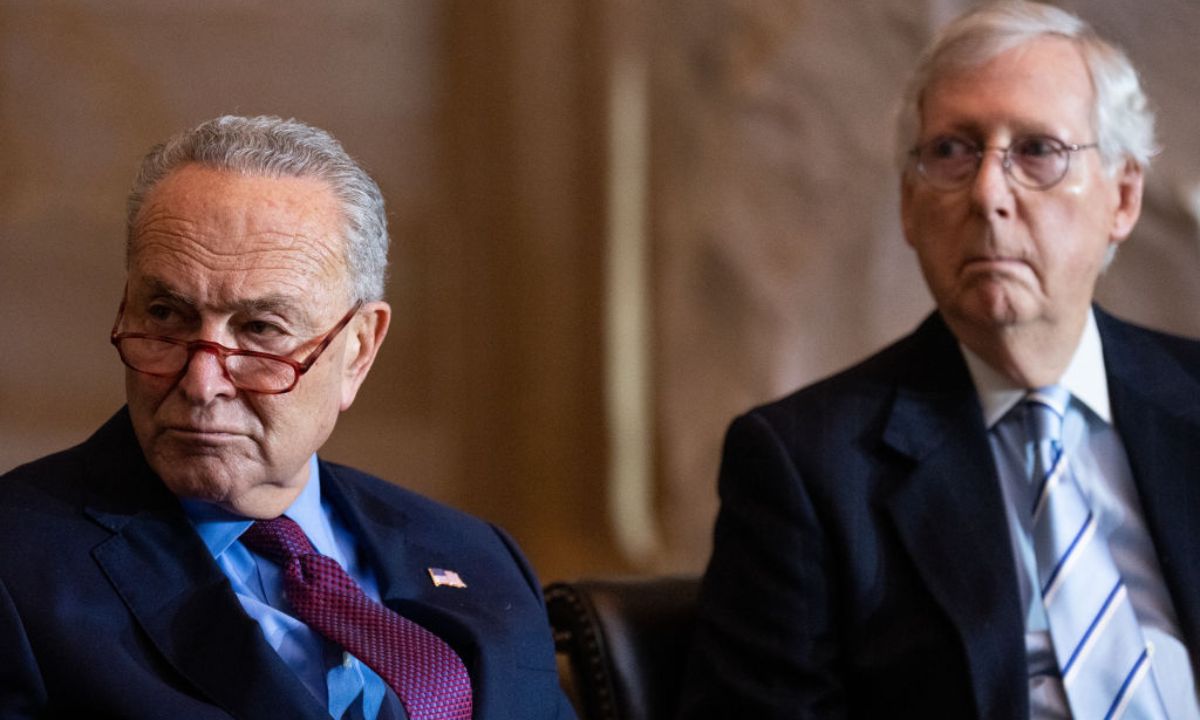 Support The 74's year-end campaign. Make a tax-exempt donation now.
Correction appended
For schools, the longest period in history with a 50-50 U.S. Senate will likely be remembered for one thing — Democrats' passage of a massive COVID-relief bill that provided $122 billion in federal funds for K-12.
On March 4, 2021, Vice President Kamala Harris cast a key tie-breaking vote from the Senate dais that allowed the $1.9 trillion pandemic recovery passage to move forward.
"Nobody can use scarcity as an excuse," said Charles Barone, vice president of K-12 policy with Democrats for Education Reform, a think tank, and a former Democratic staffer in the Senate. "There won't be any other packages like that for at least another decade."
With new senators expected to be sworn in Tuesday, the Senate reaches the end of an era. Democratic Sen. Raphael Warnock's re-election last month in Georgia concluded only the fourth time in history that the Senate was evenly split between the two parties. And even though Arizona Sen. Kyrsten Sinema has officially left the Democrats to become an independent, the way she votes isn't expected to change much. That shifts the balance to 51-49 for the Democrats. By many accounts, the Senate make-up has worked in President Joe Biden's favor. He scored wins with the American Rescue Plan and a key climate, tax and health care package known as the Inflation Reduction Act. He's also seated more federal judges than any president since John Kennedy.
But for those who latched onto Biden's broad cradle-to-college education agenda, the past two years have been bittersweet. Despite delivering an unprecedented windfall for pandemic recovery, Democrats had to sacrifice other education proposals, like two years of preschool and funds to rebuild aging school buildings.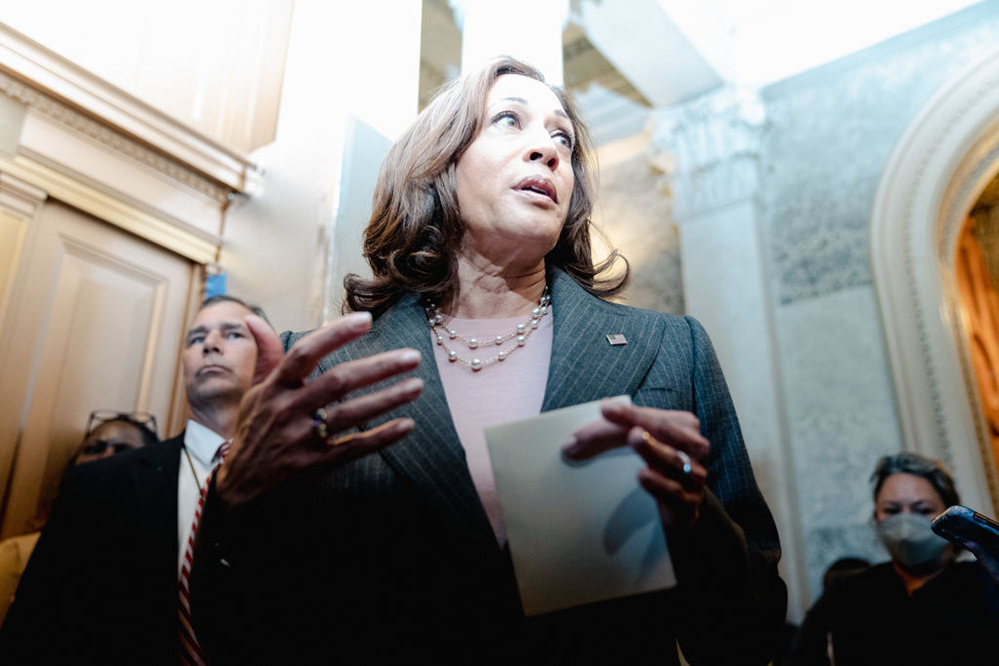 At first, having Democrats in control of Congress and the White House "gave people enough hope that they aimed high and tried to shoot the moon," Barone said.
But it wasn't long before Sen. Joe Manchin of West Virginia, a fiscally conservative Democrat, put up roadblocks that forced Majority Leader Chuck Schumer of New York and the rest of the party to scale back their ambitions.
With a 50-50 Senate, there's "no room for error," said Bethany Little, principal at EducationCounsel, a consulting firm.
"The slightest change in the wind can snatch defeat from the jaws of victory," she said. There was momentum for the party after Biden's election, but once that sense of urgency waned, "you couldn't get some really big agenda items that Democrats have wanted for a long time."
Those included major increases in funding for child care and pre-K, two years of free community college and the extension of a higher child tax credit that data shows cut child poverty by almost 30%. Little called those proposals "generational shifts that were all on the table at once."
After nearly a year of negotiations with Manchin and multiple rewrites, Biden's so-called Build Back Better plan emerged as the Inflation Reduction Act, a shadow of the original package. It passed 51-50 on Aug. 7, with Harris breaking another tie.
The vice president was also called on to tip the balance in favor of Catherine Lhamon to lead the U.S. Department of Education's Office for Civil Rights. Republicans opposed her confirmation because of positions on issues such as school discipline and transgender students' rights they see as examples of government overreach.
'The holy grail'
Advocates for federal spending on school construction were especially disappointed when dedicated funding to repair and rebuild schools was dropped from spending bills in an effort to win Manchin's blessing.
"This country would absolutely have gotten help for its aged school buildings if we had had a Congress able to deliver good policy," said Mary Filardo, executive director of the 21st Century School Fund, which focuses on modernizing the nation's schools.
Biden's original infrastructure plan included $100 billion for school construction and repairs. When Democrats cut that provision, Filardo and education groups hoped it would resurface in Build Back Better. That didn't happen.
"School Infrastructure is like the holy grail," Barone said. "It always seems within grasp, and then it isn't."
The loss of a dedicated funding bill means many districts are now using American Rescue Plan funds for major facility upgrades.
Ironically, the Education Department frowns on those decisions, issuing a document last month that "strongly discourages" districts from using the money that way.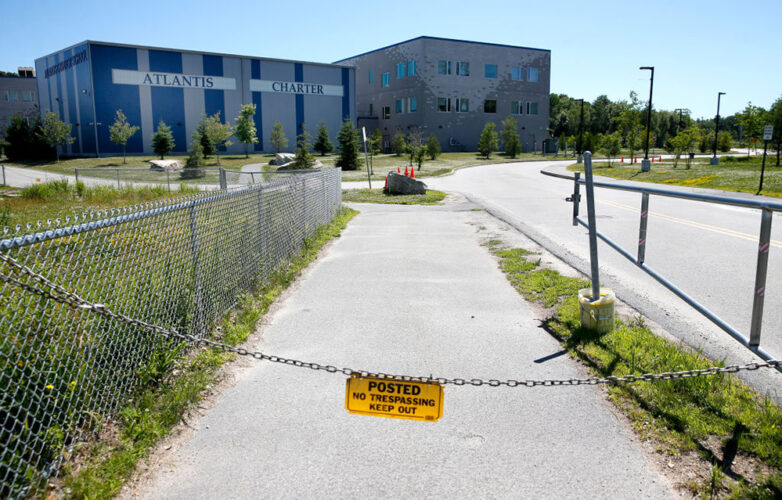 'The future of public policy making'
Even though Manchin helped rein in progressives on a few of their big-ticket priorities, that didn't stop the GOP from portraying Democrats as a party on a spending spree.
"What the Democrats have done is extraordinarily harmful to the future of public policy making," said David Cleary, Republican staff director for the Senate education committee.
Both the American Rescue Plan and the Inflation Reduction Act were the result of budget reconciliation, a process that allows the party in charge to pass legislation without any votes from across the aisle. Those multi-billion-dollar packages "ruined the opportunity to come together," Cleary said.
The Biden administration, he said, has taken the same approach in pursuing policies and actions bound to annoy Republicans.
The Education Department's effort to undo what Cleary called former Secretary Betsy DeVos's "chef's kiss perfect" Title IX regulation is one example. Biden's proposed rule would extend protections against sexual discrimination and harassment to transgender students and, Cleary argues, roll back due process rights for those accused of sexual misconduct.
He also called Biden's plan to forgive up to $20,000 in student loan debt per borrower "an abomination" that further divides Republicans and Democrats and sends the message that "no one ever has to pay for education." The U.S. Supreme Court will consider the fate of the plan next month.
Even though Democrats still control the Senate, the Republican majority in the House will change the dynamic when both chambers get to work this winter.
Education Secretary Miguel Cardona, for example, could find himself facing increased scrutiny from the House education committee over issues such as districts' spending of COVID relief funds.
"They won't be able to ignore [Republicans'] letters and hearing requests," Cleary said.
Legislatively, neither side is expected to make much progress on their agendas. But that also means Sinema's knack for sealing bipartisan deals — on issues such as infrastructure, guns and gay marriage — could become more valuable if members want to get anything done.
Following the school shooting in Uvalde, Texas, she used her relationships with Republicans to help Democratic Sen. Chris Murphy and Republican Sens. John Cornyn of Texas and Thom Tillis of North Carolina find agreement on gun control. The Bipartisan Safer Communities Act passed by a vote of 65 to 33 and provides roughly $2 billion for safety improvements, school climate initiatives and student mental health services.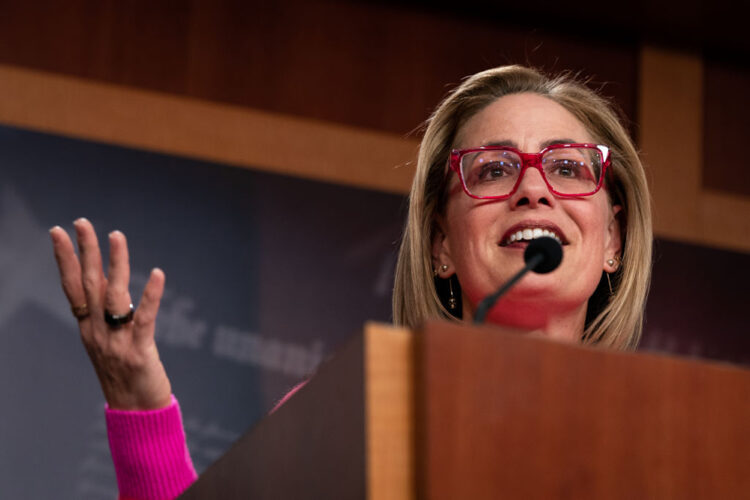 "She's deeply committed to the Senate as an institution," Cleary said.
Like his former boss, Sen. Lamar Alexander of Tennessee, Cleary said Sinema is willing to chip away at her "big vision" with smaller victories. That sets her apart from members such as Vermont progressive Sen. Bernie Sanders and conservative Republican Sen. Ted Cruz of Texas.
Their style, he said, is more like: "I want what I want. You can't have anything, and why am I not winning?"
Correction: An earlier version of this story contained an incorrect figure for the size of a federal pandemic recovery package.
Support The 74's year-end campaign. Make a tax-exempt donation now.