House Passes Education Funding Bill With Boosts for After-school Programs Threatened by Proposed Cuts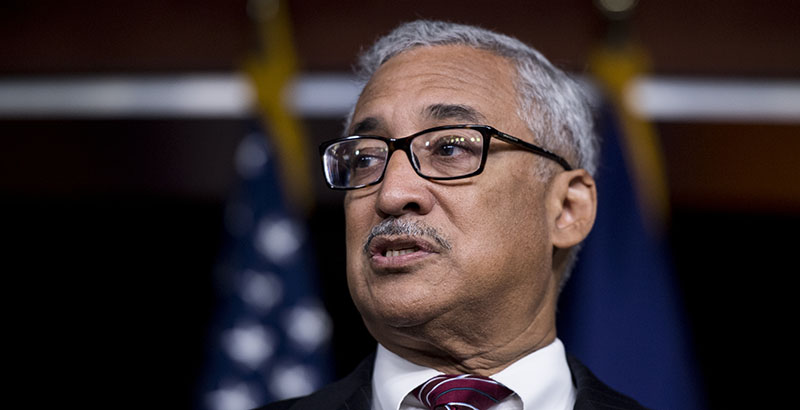 The House on Thursday passed its 2018 education spending bill, adding funds for after-school programs but rejecting increases for magnet schools and career and technical education.
The education spending measure is part of an omnibus package with other agency funding; it would cut $2.4 billion from the Education Department, largely by ending funding for teacher training grants, commonly known as Title II, and making smaller cuts to other programs. Notably, the bill does not include the school choice funding the Trump administration requested, including $1 billion in Title I "portability" for public school choice or a $250 million pilot voucher program.
It passed Thursday afternoon on a nearly straight party-line vote, 211–184. One Democrat, Rep. Collin Peterson of Minnesota, voted in favor of the bill, and 14 Republicans voted against it.
(The 74: The Federal Education Funding Picture Is Getting Clearer, as House and Senate Advance Bills)
The Senate Appropriations Committee last week advanced its bill, which would not make big cuts to Education Department spending. Both are, for the next few months, moot as legislators last week passed a continuing resolution to keep the government running at existing levels through mid-December. They will, though, be key benchmarks as lawmakers start negotiating spending for the rest of the fiscal year.
House Democrats during committee deliberations earlier this summer had tried, unsuccessfully, to return money to the teacher training grants, and Republican leadership didn't allow for floor consideration of any teacher training funding amendments. Members did, however, debate restoring $100 million cut from the 21st Century Learning Center programs, which provide before- and after-school care.
(The 74: House Committee Rejects Democrats' Bid to Restore Education Funding, Protect Teacher Training)
More than 1.5 million children rely on the programs, said sponsor Rep. Nita Lowey, Democrat of New York.
"We should invest more, not less, in our children," she added during debate Tuesday evening.
Oklahoma Republican Rep. Tom Cole, chairman of the subcommittee overseeing education spending, said, as he did several times during the debate, that he was working with a reduced overall allocation and hard choices had to be made. Paying for the $100 million in after-school programs by cutting an equal amount in general Education Department administration, as the amendment proposed, would slash nearly a quarter of that funding.
The amendment to restore the $100 million was adopted 228–188.
The biggest split came over an effort to add $70 million to career and technical education programs, offset by cutting an equal amount from the TRIO and GEAR UP programs that aid first-generation and learning-disabled college students.
"We must fight this narrative — one some of my colleagues are still pushing — that a two-year technical degree is a lesser educational option," said sponsor Rep. Jason Lewis, Republican of Minnesota.
(The 74: Career and Technical Education Should Be 'Plan A,' Foxx Says as House Takes Up Perkins Bill Today)
Cole has long been an advocate for the TRIO and GEAR UP programs. He called the move to cut those programs "totally misguided," citing the "millions" of students who have graduated from college thanks to their additional support.
Though it was the GOP chair fighting to preserve TRIO and GEAR UP, it was Democrats who backed his call to keep the funding.
None of the programs being debated has enough money, said Rep. Bobby Scott of Virginia, the ranking Democrat on the Education and the Workforce Committee.
"One should not be stripped for the sake of another. By lifting one program that leads to one opportunity over neglecting another that leads to another opportunity, you limit the choice of future life outcomes at a time when members of the next generation should be able to choose the best opportunity for them," he added.
The amendment to move the TRIO and GEAR UP money into career and technical education was rejected 153–263. Most Republicans, and four Democrats, voted in favor, while 77 Republicans joined with 186 Democrats in voting no.
Another Republican amendment was also rejected, though on a more bipartisan basis.
Rep. Glenn Grothman of Wisconsin proposed cutting 3 percent from the Education Department's general program administration fund, inspector general, and financial aid office.
He framed it as a small way to rein in ballooning federal debt; Cole said discretionary spending, including in the Education Department, has already been cut, and mandatory spending, like Social Security and Medicare, are the real drivers of long-term debt.
Members voted it down, 131–285.
Members also narrowly rejected, 204–212, an amendment to increase funding for the magnet school program by $1.2 million by cutting an equal amount from the federal charter school program.
Trump had requested $500 million for the charter school program, a $138 million increase; House lawmakers gave it $370 million instead, a $28 million boost from last year.
On Tuesday, as part of a large bipartisan package of 17 amendments, the House adopted amendments that would add $8.9 million for state assessments, and bar license-exempt day cares from receiving federal funding if they've been complicit in the death of a child in their custody.
Amendments to increase funding for English language acquisition, and to cut $195 million in education research, ultimately were not offered on the floor.
Support The 74's year-end campaign. Make a tax-exempt donation now.