Chicago Agrees to Reinvestigation of Sexual Abuse Complaints, Other Remedies After Federal Investigation Finds 'Widespread and Systemic' Title IX Violations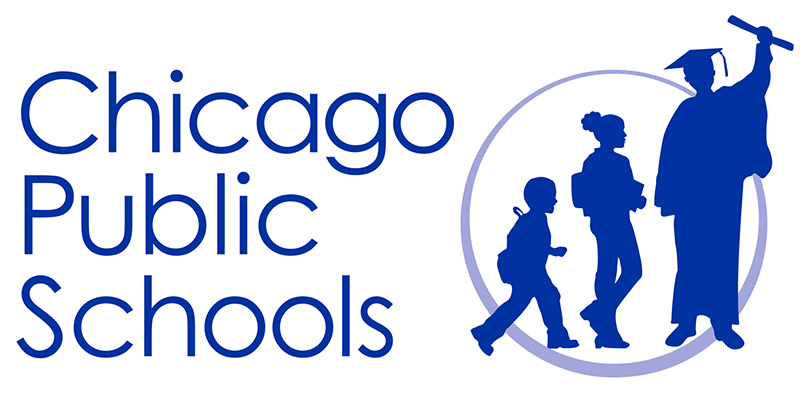 Students in Chicago who believe the nation's third-largest school district mishandled their complaints of sexual assault will have the opportunity to have their cases reheard under a sweeping agreement between the district and the U.S. Department of Education.
The department's Office for Civil Rights on Thursday announced a voluntary resolution agreement with Chicago Public Schools after finding that the district's procedures for investigation and remedy of allegations of sexual misconduct violated Title IX, the federal law that prohibits discrimination in education based on sex. The settlement allows for rehearing of complaints made since 2016.
Federal officials called the resolution historic.
"This is a robust, significant and extensive resolution agreement that reflects the severity and the gravity of the findings that we have made. It is developed to ensure that this will not happen again," Kenneth L. Marcus, assistant secretary for civil rights, said on a call with reporters.
The settlement requires the district to make a number of changes, including reviewing action by current and former employees who may have mishandled complaints and taking "responsive action"; giving more authority to its Title IX coordinator; and revising other Title IX policies.
Carrie Ward, executive director of the Illinois Coalition Against Sexual Assault, called the push to rehear recent cases "a very positive thing to include, because I think it is an acknowledgement to people [who made complaints] in that time period especially that [district officials] are aware of the failures in the system."
The 40-page settlement lays out pages of reported incidents of sexual abuse by staff and students, and failures by the district to respond appropriately.
The Office for Civil Rights investigated more than 3,000 harassment and abuse complaints covering four non-consecutive school years. Though the overall number of sexual violence complaints is "clearly and very significantly on the rise," the quantity in Chicago is "unusual," Marcus said.
The settlement details what Marcus called "widespread and systemic" dysfunction in a system "that was broken and in disarray."
Besides the inadequate responses to both student-on-student and adult-on-student complaints of sexual harassment and assault, the report details record-keeping failures and generally inadequate procedures, including a failure to notify students and parents of grievance procedures.
Crucially, from 1999 to December 2018, the district did not have a Title IX coordinator, what Marcus called "a basic requirement of federal civil rights law." Officials holding that position in the months since didn't have adequate authority to carry out their duties, OCR said.
Though the federal investigation was spurred by complaints from 2015 (of assault of a student by a teacher) and from 2016 (of the assault of a student by classmates), the problem got widespread public attention after a Chicago Tribune investigation launched in July 2018.
The decision comes as the education department is in the process of finalizing new rules governing Title IX in both higher ed and K-12. Those rules would generally require schools to intervene in fewer cases.
In response to Thursday's federal action, Chicago Public Schools CEO Janice Jackson in a public letter said the settlement builds on efforts underway in the district since last summer.
Specifically, the district has created a new Office of Student Protections and Title IX; re-checked the backgrounds of all staff, vendors, volunteers and coaches; required annual training for staff; and launched a new awareness campaign and Student Bill of Rights.
"While we have made significant progress, we will not be satisfied until I and every CPS parent believes we have created a safe and supportive district culture," Jackson said in the letter. "As CEO, I am committed to doing everything possible to ensure our district is free of all forms of harassment, abuse and discrimination, and this agreement will ensure improved communication and transparency from the district."
Many of the problems found in the Chicago schools are common across the country, including insufficient record-keeping and inadequate training for teachers, said Shiwali Patel, senior counsel for education at the National Women's Law Center, which has brought lawsuits against several school districts.
In particular, the lack of an informed, engaged Title IX coordinator is "really concerning," she said. "We have cases we've seen where employees did not even know the name of the Title IX coordinator, so you can expect it's a lot worse for students."
The Chicago district's years without a coordinator cover the tenure of Arne Duncan, who led Chicago schools before becoming U.S. education secretary in 2009. Duncan oversaw a widespread effort in the Obama administration to change Title IX regulations and crack down on sexual abuse on college campuses. He did not respond to an emailed request for comment about why there was no Title IX coordinator during his time as CEO.
Among its other findings, OCR said the district may have had a conflict of interest from 2018 to 2019, when its deputy general counsel, who also served as the interim Title IX coordinator, was responsible both for overseeing investigations of harassment and advising the district on possible liabilities.
In some ways, the Title IX rules DeVos proposed seem out of step with the Chicago settlement, specifically a provision that would require schools to address adult-on-student harassment only when a district Title IX coordinator is notified. Not only did Chicago not have a Title IX coordinator for decades, but one of the complaints that triggered the investigation, the 2015 complaint by a student who was assaulted by a teacher, was initially made to a guidance counselor.
The federal department did not respond to questions about whether the Chicago findings might affect the new Title IX rules, or when the regulations might be finalized.
The Chicago resolution comes a week after the department settled another high-profile sexual abuse case, slapping Michigan State University with $4.5 million in fines for its mishandling of abuse charges by university employees, including Larry Nassar, a former doctor at the university. Nassar was convicted of abusing teenage patients, including members of the Olympic gymnastics team. The fine, a record, was issued for violating laws requiring public notice of crimes committed on or near college campuses. The settlement also requires MSU to make other changes to the way it investigates and adjudicates allegations of sexual harassment.
In a tweet Thursday, DeVos called the Chicago findings "widespread, glaring & heartbreaking," adding that "too many innocent students suffered because adults didn't do their jobs."
After a recent public awakening to the plight of sexual assaults on college campuses, "this case may be a wake-up call" that the problem also exists at K-12 schools, Marcus said.
"What is true of college and university campuses is no less true of elementary and secondary schools," he said. "When parents send their children to school, they must have confidence their children are safe. OCR will make sure that happens."
Get stories like these delivered straight to your inbox. Sign up for The 74 Newsletter