Democracy Prep Founder Seth Andrew Sentenced to a Year in Prison For Wire Fraud
Prosecutors had sought a longer sentence for Andrew's "brazen and shameless" scheme to drain school escrow accounts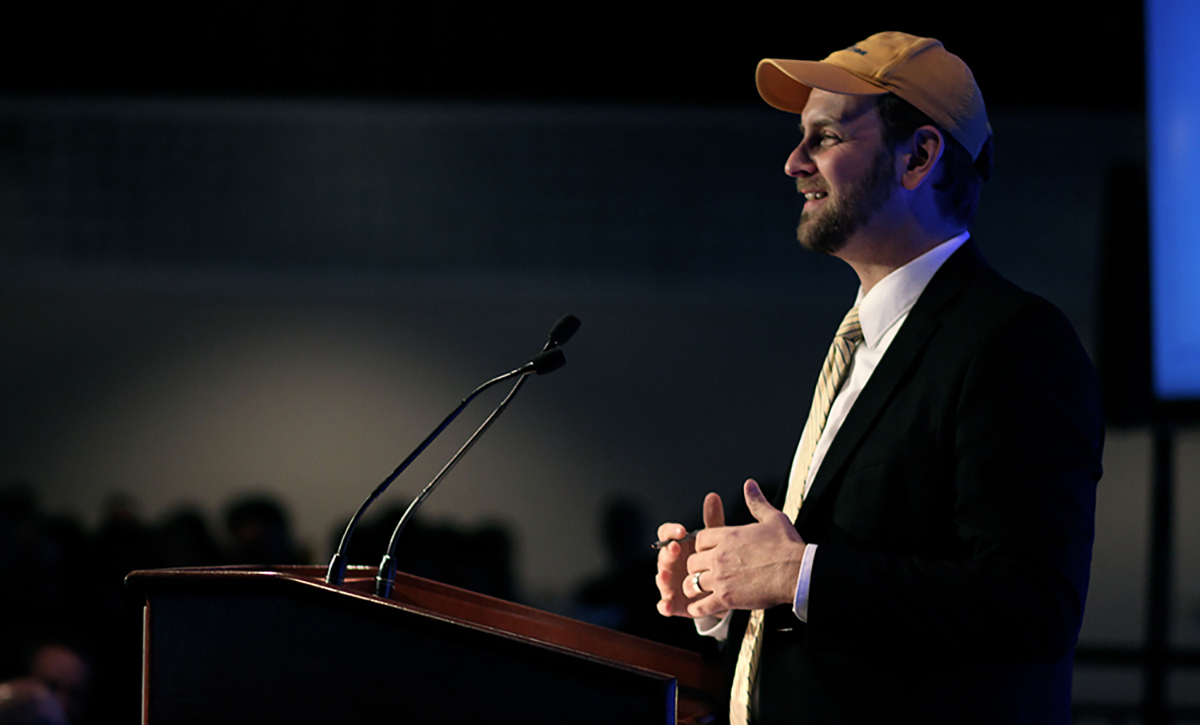 No paywall. No pop-up ads.
Updated July 29
Seth Andrew, founder of the Democracy Prep charter schools and a nationally recognized champion of school reform, was sentenced to a year and a day in prison Thursday for illegally taking more than $200,000 from the network he helped create.
Appearing before Judge John P. Cronan at the federal courthouse in New York City, Andrew's defense team requested he begin serving his sentence for wire fraud no later than Sept. 22 at FCI Otisville, a medium-security prison 82 miles outside New York City. The prosecution did not object.
Hands behind his back, fingers fidgeting, Andrew acknowledged doing "harm to Democracy Prep" and said he hoped "future students can learn from my mistakes." When he finished, his eyes welled with tears and he looked back at family and friends in the courtroom.
Calling the sentencing "particularly difficult," Cronan said he weighed Andrew's track record of civic achievement against what he called "a very conscious decision to violate the law."
The judge referred specifically to a character reference sent by a former student, one of 57 letters written in support of a lighter sentence. "Among other things, you taught her about what it means to be accountable," he said. "I hope you'll take those words to heart."
Financial trouble
The case rocked the education world when it was announced last year, and its intricacies revealed a deep leadership conflict at the heart of one of the country's most acclaimed charter networks.
Andrew, who founded Democracy Prep in 2005 and served as CEO for much of the next eight years, was arrested last April and charged with wire fraud and money laundering. Prosecutors alleged that he siphoned over $200,000 from escrow accounts maintained by several Democracy Prep schools, transferring it to new accounts under his control and mingling the stolen monies with those of his Democracy Builders nonprofit group. The scheme allowed him to inflate his apparent wealth and attain a lower mortgage interest rate for a $2.3 million Manhattan apartment, according to a federal affidavit.
Andrew illegally misrepresented his relationship with the network, which had been officially severed in 2017, through the use of an old institutional email address. The criminal complaint included damning security footage of him sitting in the bank from which he withdrew the escrow funds, clad in a branded Democracy Prep hat that he was rarely photographed without.
After initially indicating that he would fight the charges in court, Andrew pleaded guilty to one count of wire fraud in January. In the weeks leading up to his sentencing, a volley of competing documents were filed by his attorneys and federal prosecutors — each emphasizing their own gloss on the case.
Citing the deliberate and long-running nature of Andrew's deception as he first misappropriated and then shuffled the money between banks, the U.S. Attorney's Office for the Southern District of New York asked the court to hand down a sentence "on the lower end" of the legal guidelines of 21–27 months. The defense asked for a period of home confinement, followed by three years' probation.
In arguing for a harsher sentence Thursday, Assistant U.S. Attorney Ryan Finkel noted that during the period he committed his crimes, Andrew was giving interviews extolling Democracy Prep's civic values.
"He wasn't following through on the actions he was preaching," Finkel said.
But in a recent twist, prosecutors modified their characterization of the motive behind Andrew's "brazen and shameless act"; while acknowledging that the favorable mortgage terms constituted an additional inducement, the government's sentencing submission accused him of primarily seeking revenge against Democracy Prep for turning down his offer to return as a short-term CEO in spring 2019.
Painting a picture of an organization in disarray, Andrew said he asked the Democracy Prep board to offer him a contract through that July at a salary of $25,000 per month and a potential $250,000 bonus. But those expectations would increase, he warned, for every day he remained unhired and the network's "financial, talent, and organizational situation" — including its handling of individual schools' escrow accounts, which are mandated by the state to cover costs in the event of a school closure — deteriorated further. Ultimately the pitch was rejected, and Andrew misappropriated $142,000 just a few weeks later. An additional $75,000 was fraudulently withdrawn that October.
Whether or not the true state of Democracy Prep was as dire as he claimed at the time, Andrew's brainchild had undergone enormous changes over the previous decade. Established as a single middle school in Harlem and designed to prepare low-income students for both college and democratic participation, Democracy Prep swelled to a network of over 20 campuses across five states and Washington, D.C. The schools administered the citizenship exam as a graduation requirement, taught students to lobby politicians and register voters, and sent them on trips to Europe and Asia.
The results won national acclaim. Not only did Democracy Prep schools post some of the most impressive standardized test scores in New York, research showed that their alumni were significantly more likely to vote and be registered to vote than their same-age peers. After nearly a decade in leadership, Andrew left in 2013 to take a job in the Obama administration.
But cracks began to show in the coming years. The network's nationwide spread was fueled in part by grants from the federal Charter School Program — investment that came with conditions around the speed and quality of expansion. Some critics, including a former chief financial officer who had recently been terminated, argued that Democracy Prep had become overextended in its commitments to new sites, giving way to acute financial strain.
A few months before Andrew's proposed return, according to documents obtained by The 74, then-CEO Katie Duffy emailed school staff warning of "significant deficits across our network of schools" and forecasting a period of retrenchment. Even before the school year began, she announced that the network would cut ties with its Washington campus, which had floundered academically from the outset.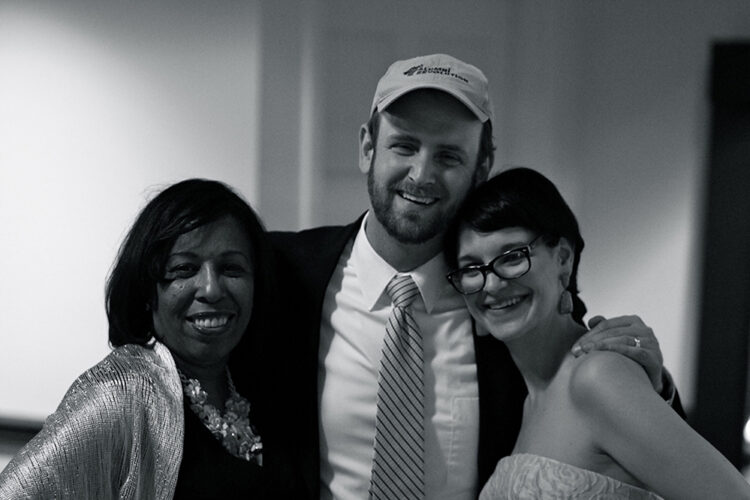 It was this dysfunction, combined with a "frustration with the management of DPPS during a time of uncertainty," that led to Andrew's scheme, his lawyers wrote in a response to the U.S. Attorney's office. While his plot was criminal, they conceded, it did not arise from a desire for self-enrichment or vengeance.
In a statement provided to The 74, a spokesperson for Andrew argued that the U.S. Attorney's office had "backed off the false narrative of greed" as an explanation for the fraud, instead claiming that he had taken the money as a vindictive measure against his former employer.
"In a last-minute submission, the government contended that Seth transferred these funds to cause unspecified harm to organizations he founded while admitting that he still cares about this mission deeply to this day," the statement read. "His entire career belies their false assertion."
A similar argument was sounded in a recent sentencing letter from a noteworthy ally: Eric Grannis, a prominent New York City charter advocate and husband to Success Academy head Eva Moskowitz. Though not a friend of Andrew's — in fact, Grannis wrote, the two clashed over at least one contentious charter school issue — he spoke up out of a belief that the Democracy Prep founder had acted on principle for the benefit of the Democracy Builders group, formerly a sister organization of Democracy Prep.
"Although my dealings with Mr. Andrew were limited, he is someone whose nature is readily apparent and he is deeply idealistic and zealous, a real 'true believer,'" Grannis wrote. "I am therefore convinced that his primary goal in taking these funds was to put them to what he believed was good use, not to reduce his interest rate on his mortgage or for any other personal benefit."
Under Andrew's leadership, Democracy Builders had set its eyes on a bold new project in the months before the pandemic: the acquisition and reopening of Marlboro College, a defunct institution in Vermont, as a two-year academic program for disadvantaged students. The deal, which occasioned significant controversy in the tiny community where the new school was to have been sited, was ultimately halted over Andrew's prosecution and Democracy Builders' own organizational crisis.
A 'sad chapter is finally closed'
After his guilty plea earlier this year, Andrew returned the $218,005 he misappropriated from the network and paid a forfeiture obligation to the government of $22,537. On Thursday, Judge Cronan added a $5,000 fine.
U.S. Attorney Damian Williams said in a press release that the sentence would send a message to potential white-collar criminals.
"Andrew committed this crime to attempt to punish non-profit charter schools because they declined his offer to return as their leader," said Williams. "Thankfully, the victim of Andrew's crime was resilient, and its important work continues."
In an email to her employees, network CEO Natasha Trivers said she was "grateful this sad chapter is finally closed."
"Seth's actions are a profound betrayal of all that Democracy Prep stands for," she wrote.
Disclosure: Campbell Brown sits on Success Academy's board of directors. Brown co-founded The 74 and sits on its board of directors.
Get stories like these delivered straight to your inbox. Sign up for The 74 Newsletter