Eager to Distance Itself From Founder's Legal Woes, New College Strives to Rescue a 'Good Idea' for Low-Income Students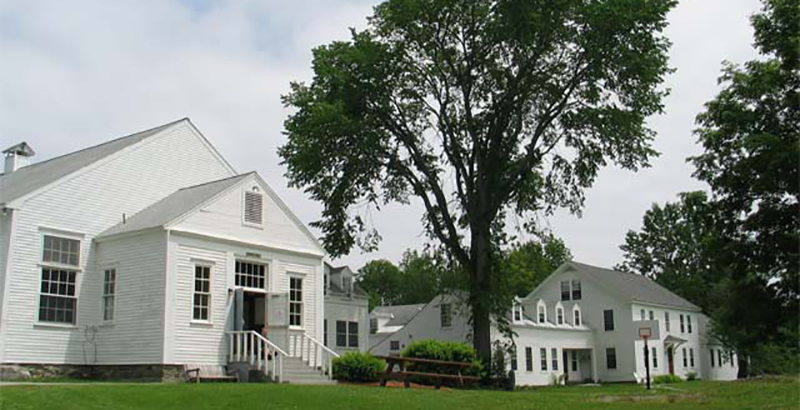 Get essential education news and commentary delivered straight to your inbox. Sign up here for The 74's daily newsletter.
The bombshell federal indictment of a well-known educator will delay the planned opening of a new experimental college he helped design for low-income, first-generation students. But it won't stop it, the project's new CEO said recently.
"We will be opening in fall 2022, for sure," said Chandell Stone.
In the meantime, she and others at Degrees of Freedom, as it's called, are doing what they can to delicately sever ties to both the suspect in the criminal case and the non-profit he created.
The "social venture incubator" Democracy Builders last year announced it was buying the southern Vermont campus of Marlboro College to create a two-year, hybrid high school and early college program. Organizers last month told supporters that the program would welcome its first students this September.
On April 27, everything changed: The U.S. Attorney's Office for the Southern District of New York announced that the non-profit's founder, Seth Andrew, had been charged with wire fraud, money laundering, and making false statements to a financial institution. If convicted, he faces up to 70 years in prison.
A founder of the well-known Democracy Prep charter school network and a one-time senior education advisor to Pres. Obama, Andrew, 42, allegedly stole $218,005 from a network account in 2019 in order to secure a lower interest rate on a mortgage for a nearly $2.4 million Manhattan apartment, prosecutors said. He was expected to plead not guilty and declined to comment for this article.
After news of Andrews' indictment spread, Democracy Builders held an emergency meeting to remove him as board chair.
Last week, Stone said efforts to separate the new college from the alleged crime are going even further: When Degrees of Freedom incorporates this month, it will have no formal association with Andrew. She and members of the Democracy Builders board "are working amicably towards separating the entities, as to allow for formal incorporation without Seth Andrew."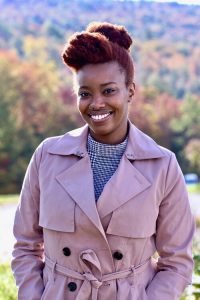 The first problem: Degrees of Freedom doesn't actually own the Marlboro campus — Democracy Builders does. That has complicated the college's efforts to open as planned, Stone said.
"We'd love to be in Marlboro, but the reality is this just happened last week — and we were in the middle of telling kids, 'Come to campus.' And I just didn't feel comfortable with all of the dust-up."
The developments mean it'll be at least another year until more than just a handful of students can take part in what many observers see as a promising experiment.
When he announced the new college in 2020, Andrew told Inside Higher Ed that the venture represented "a new model for higher education that doesn't exist for most kids."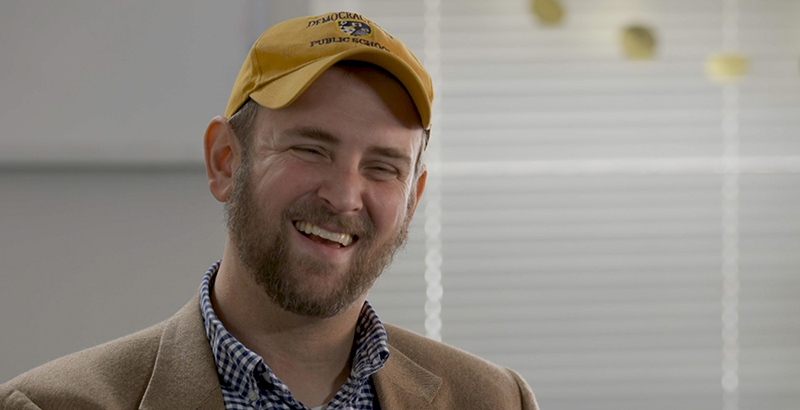 To that end, Democracy Builders spent $1.7 million to buy the 500-acre campus of Marlboro, a small liberal arts college that, like many of its kind, faced declining enrollment. In 2019, it merged with Boston's Emerson College, sending students and faculty packing.
Degrees of Freedom last fall ran what it called a successful small pilot of its model with 20 students.It plans to offer a low-residency hybrid program that would require students to be on campus for just two weeks per trimester, or six weeks per year. For the rest of the academic year, they'd be expected to study online, with apprenticeships tied to their majors.
The program's website actually lays out two separate programs: a three-trimester "Freedom Year," for high schoolers, summer included, priced at $9,000, that provides SAT and ACT prep, college application support, and an option for international travel, among other offerings. It's open to high school seniors with 2.5 GPAs, as well as GED holders who aren't enrolled in college.
For $18,000, high school graduates and GED holders can enroll in a two-year "Liberation Launch" designed to help them "gain entrance to competitive colleges."
Stone said the program will also allow alumni to find full-time employment in their area of concentration or access to tech-focused boot camps that many low-income students don't typically attend.
"What we want to do is figure out: How do we get low-income students, first-generation college students, to gain access to well-paid careers, and do so with zero dollars in student debt?" she said. Because Degrees of Freedom is "reverse-engineering the program from the Pell Grant," basing its costs on the federal grant's maximum allowance to students, she said, low-income students should expect to graduate debt-free.
Kevin Carey, who directs the Education Policy program at New America, the left-leaning Washington, D.C., think tank, said that's a laudable — and unusual — goal for a tech-focused college.
"You only do this if you begin from the point of view of, 'How do I build a college that's good at serving low income students?' No one does that. Everyone's approach to technology is, 'How do I make money?'"
Richard Saudek, a Montpelier, Vt., attorney who chairs Marlboro's board of trustees, said the board chose Degrees of Freedom because "the people involved were quite experienced starting up schools that served underserved populations."
Marlboro officials, he said, "felt that their plans seemed to make sense — and that it would be a good thing to do, basically, to have them purchase the campus at a low price. And we had a lot of hopes."
Saudek said the sale of the campus won't be affected by Andrew's legal troubles. The transaction had no "clawback" or reversal provisions. "They had it to do what they could with it," he said.
Nevertheless, he admitted that trustees "are watching this situation unfold and were alarmed when they learned about the indictment."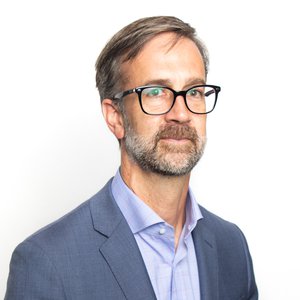 New America's Carey had a similar response when he read the news: "Part of my reaction to the whole thing, beyond 'What the hell?' was 'Too bad. This is just going to kill this thing.'"
He recalled hearing Andrew's pitch as the program was taking shape: Rather than forcing students to borrow $20,000 to attend "some shady for-profit college" or take on even more debt to attend a four-year college without graduating, Carey said, he was intrigued by the notion of using hybrid learning to bring costs down so low that a student could cover them entirely with a Pell Grant.
"At its most basic level, that's a good idea," Carey said.
At the moment, the effort is relying largely on funding from the Silicon Valley investor Y Combinator, as well as a group of wealthy donors, to help keep it afloat. In an April 8 email to supporters prior to his indictment, Andrew urged them to "Help us identify funders for our work." The plea linked to a direct donation site for the college. Andrew noted, "Our entire cost for tuition-room-and-board costs less than a Pell grant. However, we need philanthropy until we break-even at ~500 students, which we hope to achieve in 2022."
Stone said recent developments have affected fund-raising, and that a few donors have backed out. "We are now working to recover grants for which Seth was the lead point of contact," she said.
It's significant that the idea for Degrees of Freedom emerged from the world of K-12 charter schools, Carey said. Unlike most new online universities, which are typically for-profit, charter schools have historically offered educators ways to create mission-driven, non-profit schools that help low-income students.
"There's no comparable mechanism in higher education for that," he said.
The irony is that Stone and others now find themselves working to both listen to the needs of these students and separate themselves from Andrew, whose work has long been synonymous with the very charter schools that serve them.
"My goal is to stay laser-focused on 'How do we continue to uplift their voices?'" she said. "'How do we make sure that their voices don't get drowned out by a personal matter that doesn't really have anything to do with them, and with this project?'"
Get stories like these delivered straight to your inbox. Sign up for The 74 Newsletter