Controversy Over Ed Dept. Title IX Overhaul Expected to Fuel Further Delays
President Biden vowed to rewrite the Trump-era rule and extend protections to LGBTQ students, but Republicans continue to push back in court.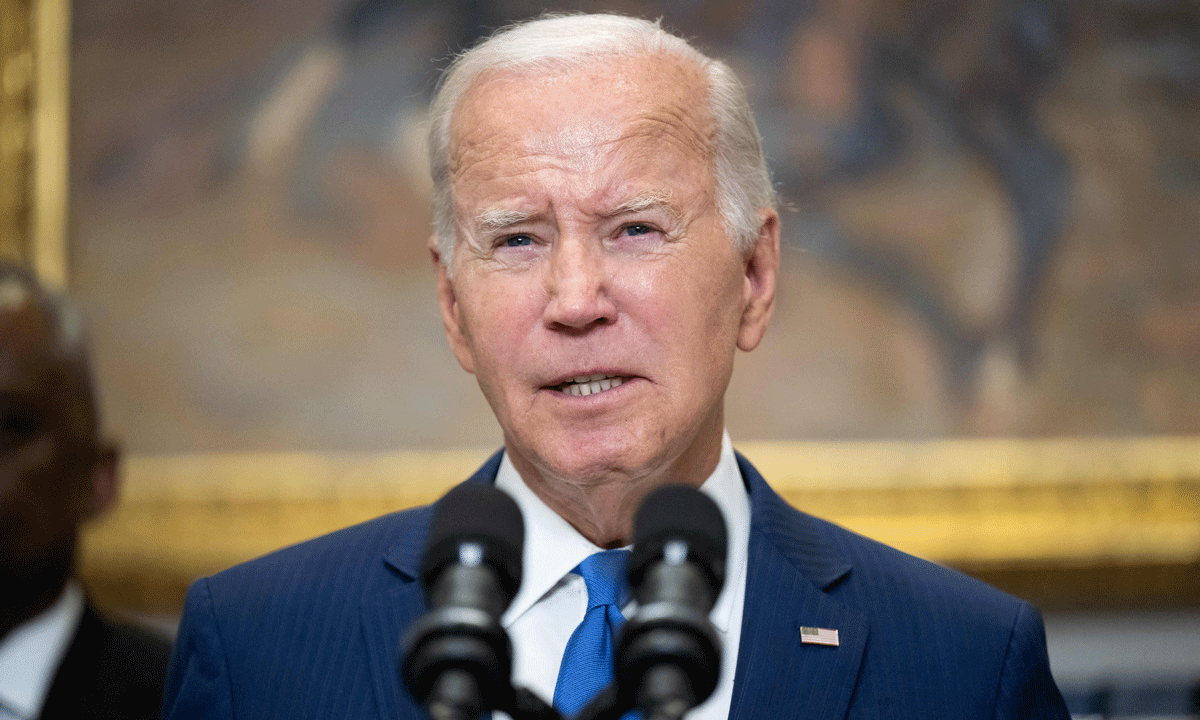 No paywall. No pop-up ads.
President Joe Biden is closing in on the last year of what he hopes will be his first term, but he's yet to complete one of his major campaign promises — rewriting the Title IX rule that prohibits sexual discrimination and harassment in education, including a sweeping expansion to include transgender students in sports.
Republicans have called on the administration to abandon the rewrite and are already suing the administration for its interpretation that Title IX covers sexual orientation and gender identity. But Democrats say transgender students need the overhaul to combat discrimination and harassment in school. Excluding trans students from using bathrooms and playing on sports teams consistent with their gender identity denies their civil rights, they say.
The U.S. Department of Education is still reviewing "a historic number of comments" from the public on the proposed regulations, according to a department spokesperson, and is now likely to miss its own October deadline for release.
The department's Office for Civil Rights received almost 240,000 comments on the primary rule, and more than 156,000 on the athletics rule. The department plans to release both portions at the same time, but the draft rule still faces review from the Office of Management and Budget, a required step that typically lasts 120 days.
While department officials declined to say if they'd miss the deadline, one expert is skeptical.
W. Scott Lewis, a partner with TNG, a consulting firm that works on Title IX issues, said it's possible the rule won't come out until spring. That timing, he said, "would be better for school districts and colleges" because it would allow them to make changes in the spring for the 2024-25 school year.
The initial draft was released in July 2022, followed by the transgender proposal in April.
"We might miss it; we might not," a department spokesperson told The 74 Friday. "The Department is working overtime to ensure that each [comment] is thoroughly read and carefully considered."
Higher Ed Dive first reported the delay Thursday. Opponents of the rewrite seized upon the news as a sign their pushback has been effective.
The administration is "responding to growing criticisms from many sectors of society," Stop Abusive and Violent Environments, an advocacy organization, said in a statement.
But advocates for the revision say they are tired of waiting.
Anya Marino, director of LGBTQI Equality at the National Women's Law Center, said trans and nonbinary students are facing "staggering rates" of abuse and harassment. A 2021 GLSEN survey showed that almost 70% of LGBTQ students feel unsafe at school because of their sexual orientation, gender identity or gender expression. Four in 10 LGBTQ students said they avoided bathrooms, locker rooms and gym class because of concerns for their safety.
"These very real harms have been exacerbated by the recent wave of anti-LGBTQ legislation and policies introduced at the state and local level, nationwide," she said. "The Department's rule is needed now."
Biden took office with plans to roll back former Education Secretary Betsy DeVos's similarly divisive rewrite of Title IX and, for the first time, extend protections to LGBTQ students. The DeVos rule, which also went through a formal notice and comment period, narrows the definition of sexual misconduct and sets limits on investigating incidents that occurred off campus. The rule also acknowledges the due process rights of students who said they have been unfairly accused of sexual misconduct.
The Biden proposal would require schools to investigate "hostile environments" even if they occur outside of school.
But the plan to broaden the rule to prohibit discrimination and harassment based on gender identity and sexual orientation has sparked the most outrage from conservatives, who argue the administration would undo Title IX's accomplishments for women over the past 50 years.
Recognizing the sharp divide over trans students' participation in girls' sports, officials handled that part of the rule separately and ultimately issued a draft that in general would allow elementary-age students to play sports consistent with their gender identity, but gives districts the discretion to exclude older trans students from competing with cisgender girls in certain sports.
Twenty-three states now bar trans students from participating in sports consistent with their gender identity.
The proposal left the argument far from settled. Most advocates for LGBTQ issues say there are no circumstances in which trans students should be excluded.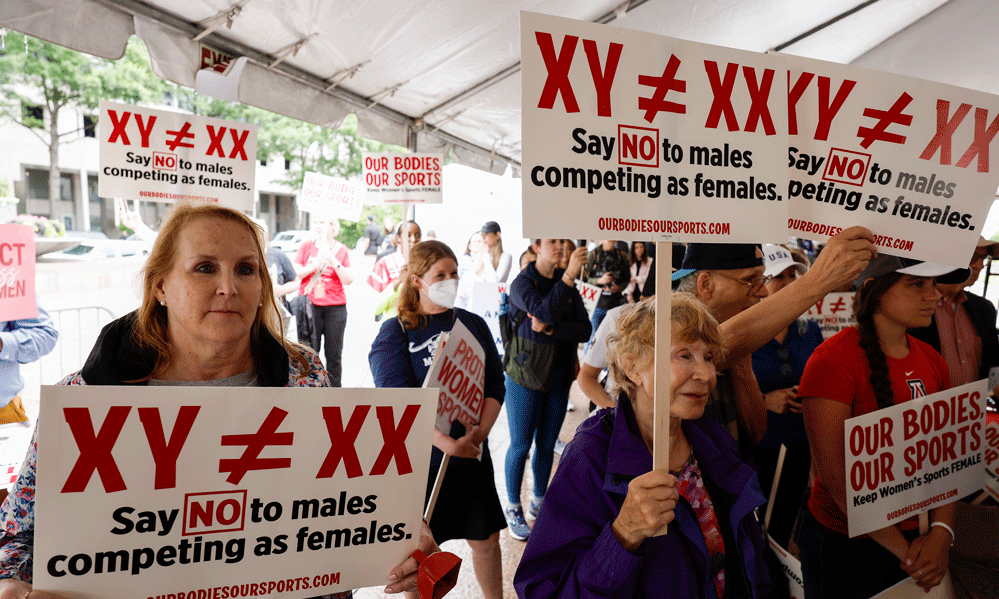 In a counter move, the GOP-dominated House passed legislation in April that would make the inclusion of trans students on teams consistent with their gender identity a Title IX violation. The Senate, still in the hands of Democrats, isn't expected to take action on the bill.
This would be the second time release of the final rule has been pushed back. The department originally aimed for a May release. Despite the procedural delays, the administration is still acting under Biden's 2021 executive order that prohibits discrimination on the basis of gender identity and sexual orientation.
"We continue to enforce Title IX consistent with existing law that protects students on the basis of sex, including LGBTQI+ students," the spokesperson said.
That interpretation led to a May 2022 letter from the U.S. Department of Agriculture, stating that the order covers school meal programs and that any program receiving Food and Nutrition Service funds "must investigate allegations of discrimination based on gender identity or sexual orientation" and update signs to say nondiscrimination policies include LGBTQ students.
Twenty-two states have sued over the issue, and Republicans in Congress, including Sen. Rob Marshall of Kansas, accused the administration of holding "children's lunch hostage in pursuit of your woke agenda."
The department spokesperson did not offer a new timetable for releasing the final rule, saying, "We are utilizing every resource at our disposal to complete this rulemaking process as soon as is practicable."
Get stories like these delivered straight to your inbox. Sign up for The 74 Newsletter