Best of June: The 7 Most Popular Articles About Students, Integration, and the Supreme Court We Published This Month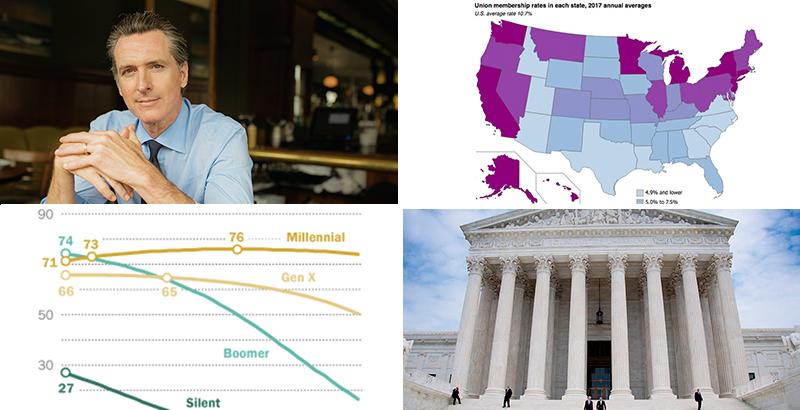 Every month, we round up our most popular and buzzed-about articles from the past four weeks. (Go deeper: See all our monthly highlights right here)
From the Supreme Court's Janus deliberations to our ongoing EDlection 2018 series and New York City's push to integrate its top schools, it was a busy news month on the education beat. (FYI: You can get these monthly highlights from The 74 delivered right to your inbox — sign up for The 74 Newsletter.)
Here are the most read, shared, and buzzed-about articles from June: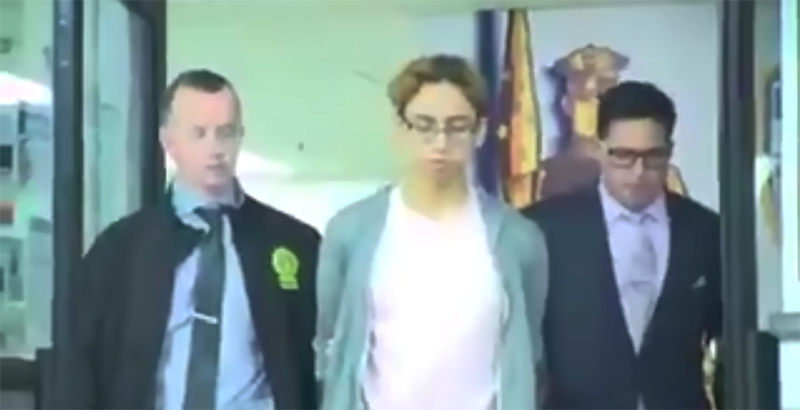 Investigation: In NYC School Where a Teenager Was Killed, Students & Educators Say Lax Discipline Led to Bullying, Chaos, and Death
School Discipline: When 15-year-old Matthew McCree was stabbed to death at the Urban Assembly School for Wildlife Conservation in September 2017, it was the first killing in a New York City school in decades. The incident initially received substantial media coverage, focusing particularly on homophobia and unaddressed bullying at the Bronx school. Abel Cedeno, 18, facing manslaughter charges in the case, said he was tormented and threatened because of his sexuality.
But those close to McCree say there is more to the story. Eight of his teachers and six of his friends spoke to 74 contributor Max Eden, who has become well known nationally as a critic of restorative justice discipline practices. Those inside UA Wildlife told Eden that after edicts came down to reduce suspensions and weak leadership was put in charge of the once-thriving school, "meaningful consequences for misbehavior were eliminated, alternative approaches failed, and administrators responded to a rising tide of disorder and violence by sweeping the evidence under the rug." If school leaders had "prioritized student safety over statistics, McCree's teachers believe, he would still be alive. And they fear that the dynamics that destroyed UA Wildlife are playing out across New York City." Read Eden's gripping investigation.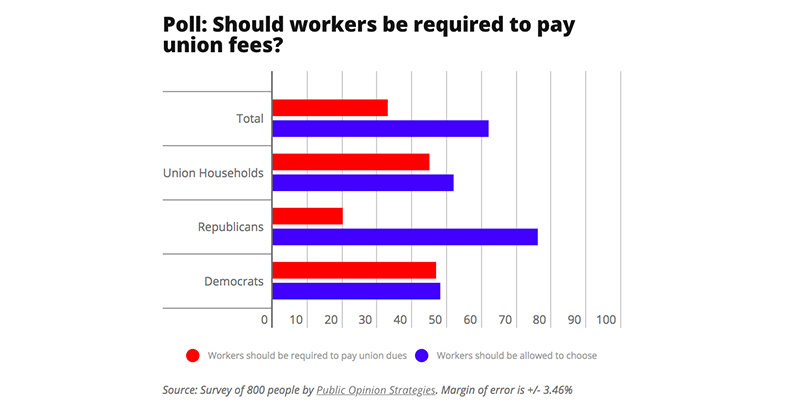 Poll Shows Nearly Two-Thirds of Americans Would Support Supreme Court Striking Down Mandatory Union Dues in Janus Case; Majority of Union Households Agree
Public Opinion: Ahead of the Supreme Court's highly anticipated union dues ruling in the Janus v. AFSCME case, a new public opinion poll reveals that two-thirds of Americans don't support mandatory union dues, including 52 percent of respondents who lived in a union household. Instead, a majority said they thought that workers should be able to choose whether or not they contribute to a union. The findings cut across race, gender, and age, though vary by political party, with Republicans more likely to oppose the dues. (Democrats were almost evenly split.) Read Kate Stringer's analysis of the findings.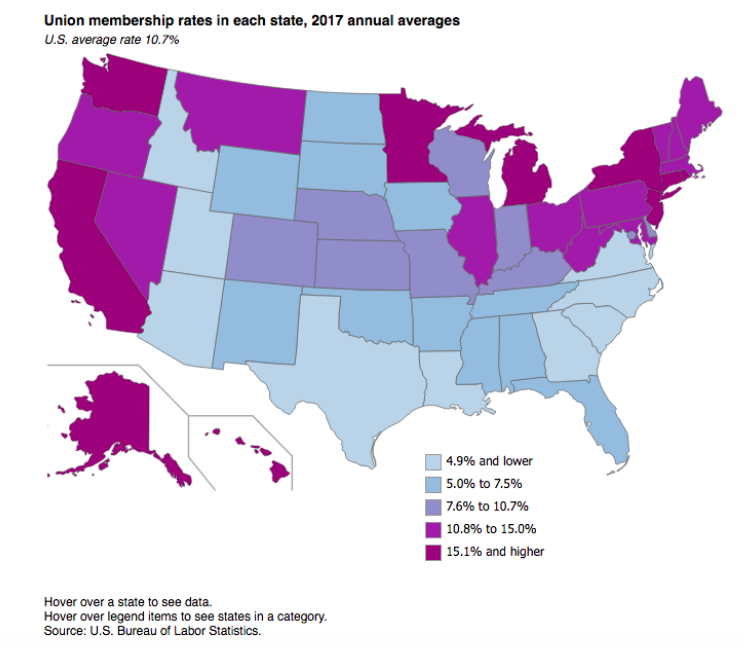 Labor in the Age of Janus: 6 Things to Keep in Mind About American Unions on the Eve of a Pivotal Supreme Court Ruling
Labor After Janus: Prior to the Supreme Court's Janus verdict, David Cantor surveyed the labor landscape into which the decision was delivered. Immense teacher rallies caroming from state to state, teachers unions that are almost impossible to quit, the collapse of the nation's once-triumphant private unions (think the GM assembly line) — it's all there. No one knows yet how the decision will ultimately go on to affect teachers or students, or even unions, but here's our primer on 6 things to know about the state of America's unions that could hint at the post-Janus future. Read the full analysis.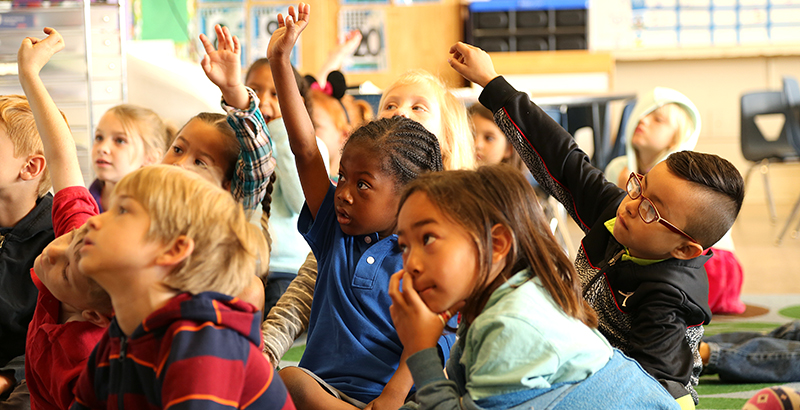 Thrive Schools: How an Innovative California Charter Network Grew to 700 Students & 4 Campuses in Only 4 Years Through a Focus on Math, Literacy & 'the Light of Kindness'
Innovation: Opened in 2014 to serve 45 students, Thrive Public Schools now enrolls more than 600 students on three campuses, with a fourth to open in September. The charter network, which emphasizes personalized and project-based learning, has grown lightning fast in just four years through a focus on math, literacy, and "the light of kindness" — and is drawing students away from some of the city's most coveted schools. But the reception hasn't been entirely smooth: Thrive's founders have had to outmaneuver a resistant school board and requisition space from a local district school to keep expanding. In the process, it has become one of the biggest success stories over a fraught period for school choice in California. Read Kevin Mahnken's profile.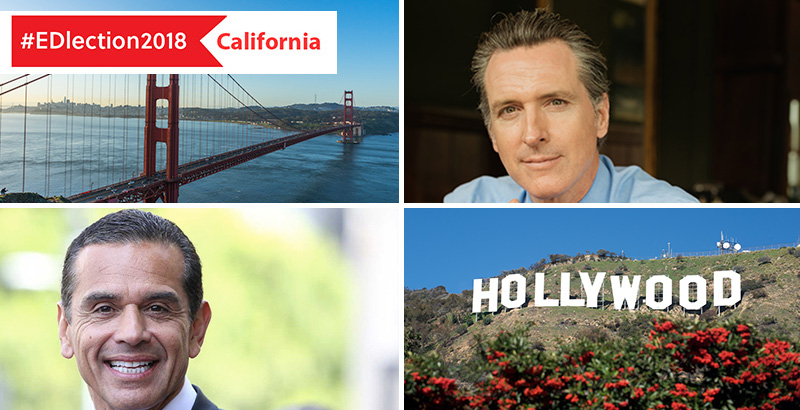 California's Surprising Primary: 6 Ways This Year's Races for Governor & Superintendent Resurfaced a North-South Divide in Education Politics
EDlection 2018: Even before California voters headed to the polls June 5 and delivered a decisive primary win for Lt. Gov. Gavin Newsom, the campaigns for both governor and state superintendent had resurfaced a north-south divide in the state's ed politics landscape. Emerging from Southern California were leading Democratic candidates generally aligned with a school-reform agenda. Meanwhile, candidates from Northern California were, for the most part, in lockstep with the California Teachers Association and supportive of its efforts to explore a pause on charter school expansion. Endorsements, voting patterns, and the Latino constituency were all playing into the state's regional dynamics, and, now that Los Angeles's former mayor has been eliminated from contention in the general election, Newsom's sure path to victory raises new questions about the future of education reform in the Golden State. Mario Koran breaks down California's regional divide over education politics.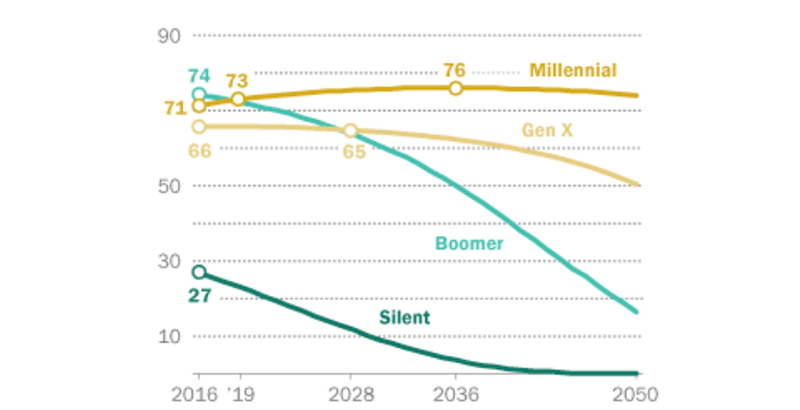 Public Schools for a New Generation: 5 Reasons Why Millennials Will Bend the Arc of American Education
Generational Politics: Will millennials be the generation to finally bend the arc of public education in America? In a new essay, 74 co-founder and CEO Romy Drucker, a millennial herself, shares her hypotheses on why her generation, at some 75 million strong, is a good bet to improve America's schools — a mission that feels more urgent than ever. It's diversity, ingenuity, and cultural values, she argues, that make millennials poised to take action. "Millennial babies didn't grow up to sit on advisory committees. We're born change agents," Drucker writes. "Education is at the core of the American dream. As more millennials get that, watch us rise together." Read Drucker's analysis.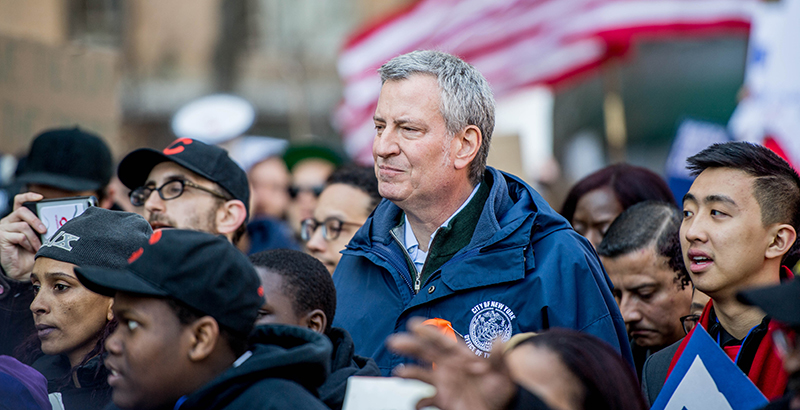 Regifted: The First 7 Questions to Ask About Mayor de Blasio's Ambitious Plan to Integrate New York City's Specialized High Schools
Integration: For nearly 50 years, admissions into New York City's elite specialized schools depended on how students score on a single test, as required by law. Mayor Bill de Blasio now wants to change that law, and he rolled out a plan this week that combines changes the city can make on its own — beefing up a program that helps poor students qualify — with support for a bill that would allow the schools to use grades, recommendations, and other measures. David Cantor poses seven key questions, some answerable, some TBD, that can serve as guide rails as the ambitious project moves forward. Read Cantor's full analysis.
Go Deeper: Get these monthly highlights, and the day's breaking news and analysis, delivered straight to your inbox — sign up for The 74 Newsletter.
Get stories like these delivered straight to your inbox. Sign up for The 74 Newsletter