As Justice Sandra Day O'Connor Steps Away From Public Life, Her Legacy, iCivics, Begins Broad Push for Increased Civics Education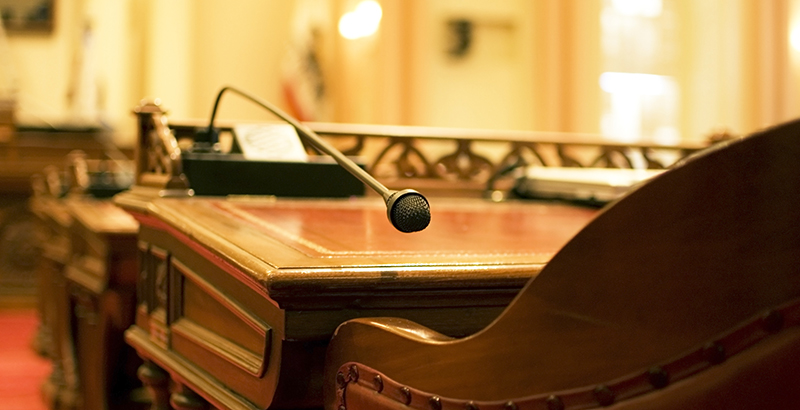 Only 23 percent of eighth-graders are proficient in civics education, meaning they can correctly answer questions about the three branches of government, the Constitution, and voting.
It's a low point that Justice Sandra Day O'Connor spent nearly a decade trying to remedy after she stepped down from the Supreme Court in 2006. In 2009, she started a free online nonprofit called iCivics, which teaches middle schoolers and high schoolers about government through games and lesson plans. The program reached more than 5 million students in 2017.
Now, after O'Connor announced that in October she is stepping away from public life due to dementia, iCivics is leading a national effort to promote civics education, with the help of 55 partner organizations.
The effort is called CivXNow, and the organizations — including the National Conference of State Legislatures, the American Bar Association, and Tufts University — are targeting state policymakers and launching messaging campaigns to encourage investment in civics education.
Educating the next generation of citizens has been the justice's "most important, enduring legacy of her entire career," her son, Jay O'Connor, told The 74 in an interview.
As she wrote in her October letter, "It is my great hope that our nation will commit to educating our youth about civics, and to helping young people understand their crucial role as informed, active citizens in our nation."
Poor civics knowledge isn't just isolated in schools: Only one-third of adults can correctly name all three branches of government, according to an annual survey from the Annenberg Public Policy Center.
But young adults are showing an increased interest in civic engagement. The most recent midterm elections saw 31 percent voter turnout in people ages 18 to 29 — a 10 percentage point jump over the 2014 midterm elections. Student voice has also been amplified since the February school shooting in Parkland, Florida: Tens of thousands of students walked out of class this spring in a coordinated effort to protest gun violence.
"One thing my mom is very excited about is what is happening with this new entity called CivXNow," said Jay O'Connor, who is also a board member of iCivics. "That's an example of the kind of coalition that can really help build a national movement and a coordinated push to prioritize civics education in schools."
The work is just beginning, but the group is expected to deliver a report soon identifying the main causes of poor civics education in order to help better solve them, said Louise Dubé, executive director of iCivics.
Meanwhile, iCivics continues its mission of trying to expand its reach to all students. The organization has added a new game called NewsFeed Defenders, in which students pretend to be a social media editor who must decide whether news articles contain accurate or false content.
"[Justice O'Connor] had a commitment to civics education, which she thought was the most important thing that she could do for our nation," Dubé said. "It was her vision to do it through games, to do it in a relevant fashion for students so that they could link it up with their lives. It's been a great blessing to have the opportunity to pursue that legacy on her behalf."
Disclosure: The Carnegie Corporation of New York provides financial support to CivXNow and The 74.
Get stories like these delivered straight to your inbox. Sign up for The 74 Newsletter