A Former U.S. Ed Secretary's Uphill Battle to Become Maryland's Next Governor
John King's candidacy looked like a perfect meeting of man and moment as the state began a plan of ambitious school reforms. So why is he struggling?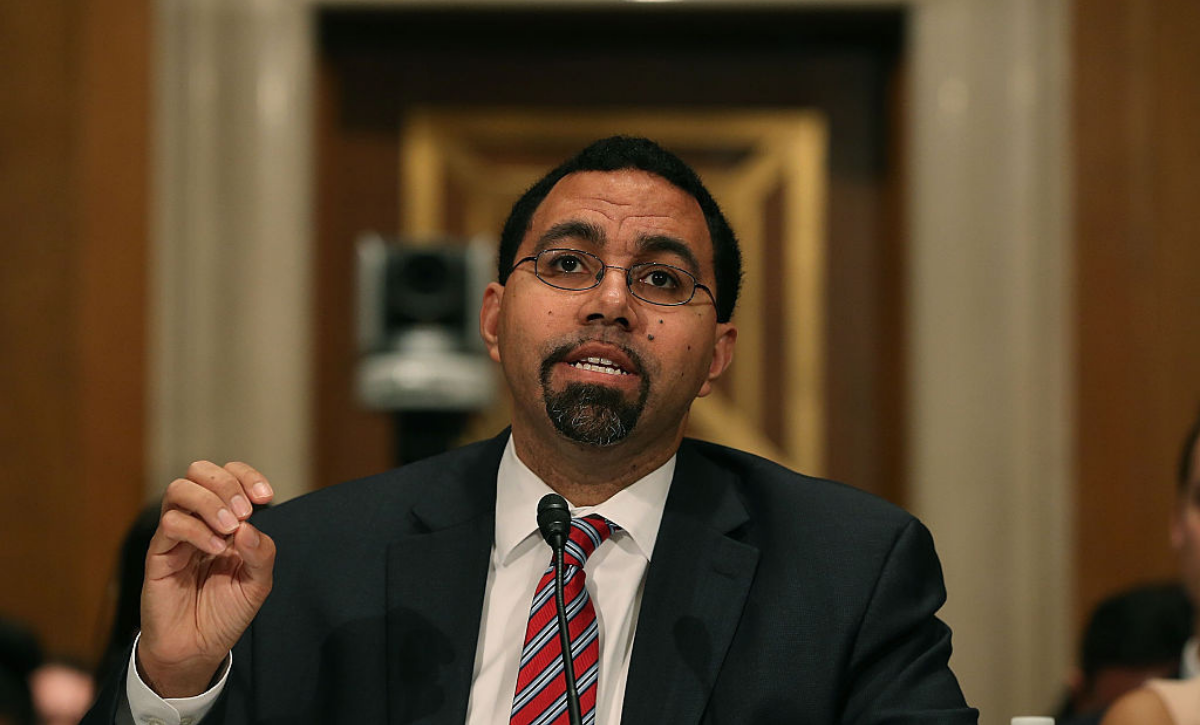 Get stories like these delivered straight to your inbox. Sign up for The 74 Newsletter
Updated June 8
Maryland offers a rare enticement to Democrats in a year of ebbing popular support and forbidding electoral prospects — perhaps the party's best chance to flip control over any state government. Popular Republican Gov. Larry Hogan is term-limited, spurring a parade of hopefuls to pile into the race before the primaries on July 19.
Among the 10 candidates seeking the Democratic nomination is John King, one of the most recognizable names in American education policy. A former teacher, charter school founder, and state superintendent of New York, King gained national prominence when then-President Obama named him U.S. secretary of education in 2016. After a stint in the world of nonprofit advocacy, he launched his campaign last April with a heavy emphasis on his background in schools.
At the outset, King's candidacy looked like the perfect meeting of man and moment: As governor, he could lean on decades of leadership experience to help pull Maryland schools out of the post-COVID doldrums. Even more importantly, his fluency in K-12 issues might prove especially useful now that the state has begun implementation of the Blueprint for Maryland's Future, a colossal reform to education finance and accountability that has been gestating for years. It is hoped that the billions of dollars of new education funding included in the plan could set the course for systemic improvement in learning for all students.
In the year since his announcement, however, King's candidacy hasn't caught fire. With less than two months to go before the primary, polling suggests that he lags behind competitors with greater local visibility and more to spend. A packed Democratic field has made it difficult for any favorite to emerge, and local prognosticators still call the contest wide-open, but the former education secretary has struggled to brand himself in an environment where schools are off the front burner. Paradoxically, the very presence of the Blueprint reforms — which the next governor, Democrat or Republican, will be bound to enact — may be blunting what should be King's advantage as a well-known authority on education.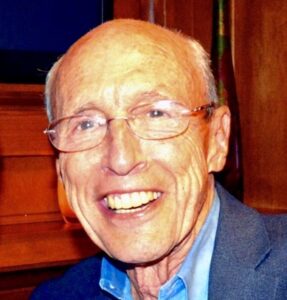 "Education is not an issue, for all practical purposes," argued Kalman "Buzzy" Hettleman, a two-time Baltimore school board member and former Maryland Secretary of Human Resources. "The Democratic candidates are mostly all progressive…and there are no real differences of any sort among them. The Blueprint has sort of preempted education from being a significant issue."
For his own part, King maintains that his brand of progressive leadership will win over Democratic voters and that the task of changing Maryland schools will require the expertise that he alone brings to the race.
"The Blueprint will lead to greater investment in our high-needs schools, expansion of pre-K, expansion of high-quality career and technical education, making all of our high-poverty schools community schools with wraparound services," King said in an interview with The 74. "There's a ton of potential, but we need a governor who will actually follow through on that Blueprint, and that's one of the core commitments of our campaign."
But Kurt Schmoke, the president of the University of Baltimore and a former three-term mayor of the state's largest city, wondered aloud whether any candidate could "make schools the focal point of the campaign."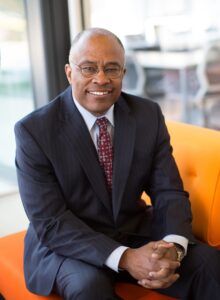 "Education is a governing issue, not a campaign issue," Schmoke said. "That's John's problem."
'The Blueprint is now the agenda'
Few experts are as familiar with the needs of local schools as David Hornbeck, who served as state superintendent from 1976 to 1988 and now leads the nonprofit Strong Schools Maryland. The group was founded specifically to draw attention to the recommendations of the Commission on Innovation and Excellence in Education, which eventually became the basis of the Blueprint for Maryland's Future.
That panel (known locally as the Kirwan Commission after its chairman, former University of Maryland chancellor Brit Kirwan) was assembled in 2016 by the Maryland General Assembly to recommend necessary improvements to an education system that many saw as stagnant and unequal. Its findings — that academic performance was generally unimpressive, significant achievement gaps divided students by race and class, and the state wasn't meeting its financial obligations to poor children — were as unflattering as its proposed remedies were ambitious.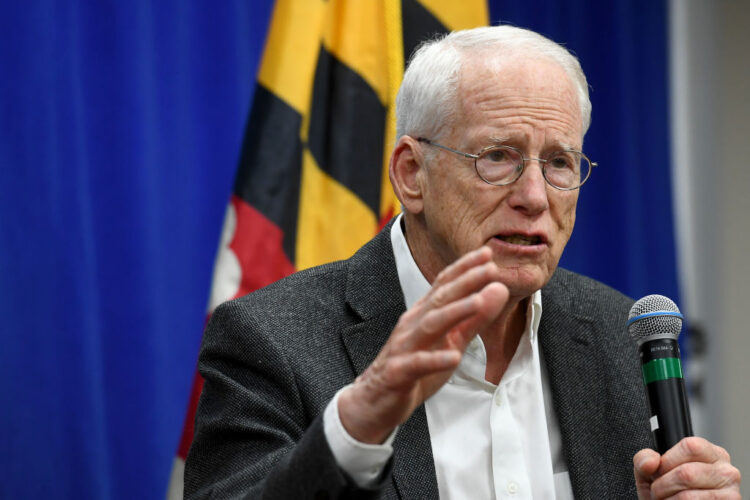 "I consider the Blueprint to be one of the most dramatic, comprehensive, systemic pieces of education legislation ever in the United States," said Hornbeck, who compared its significance to the advent of the first "common schools" in the early 19th century. "It has that potential, and whoever the next governor is has the challenge of making that happen and the opportunity to take Maryland not only straight to the top of performance in the United States but to compete favorably in the global context," he added.
In legislative form, the Blueprint earmarks nearly $4 billion in state and local funding to lift the salaries of school staff, dramatically expand access to pre-kindergarten for three- and four-year-olds, improve career and technical education offerings, and provide supplemental support for schools and districts that enroll disproportionate numbers of students from low-income families. It also established a new regulatory body, the seven-member Accountability and Implementation Board, to evaluate schools' progress and enforce new performance requirements, overruling the state department of education when necessary.
But it faced a rocky path to enactment. Gov. Hogan, who has pushed for tax cuts and waged several high-profile budget battles with the overwhelmingly Democratic General Assembly, was decidedly noncommittal when asked during his 2018 reelection campaign how he would raise the necessary revenue to fund the Kirwan initiatives. He controversially vetoed the Blueprint when it was passed in 2020, and even after the veto was overridden, critics complained that he did not include funding for the accountability board in his 2022 budget; while its members have begun their work, they have resorted to drawing funds from newly-legalized sports betting revenues.
Hornbeck said that even after a half-decade of deliberation and legislating around the work of the Kirwan Commission, implementation would be "far harder than passing the bill itself." The next governor, no matter their own positions or prior qualifications, will need to devote his administration to the tough challenge of holding districts' feet to the fire and keeping the spotlight pointed on school improvement.
"The worst thing that can happen, in my view, is for people to dust off their hands, say, 'Well, we've handled that,' and move on to something else," Hornbeck said. "Yes, the Blueprint is now the agenda, it has hopefully taken the education policy question off the table, but it has not neutralized it by any means. If anything, it has defined the opportunity of leadership in this area."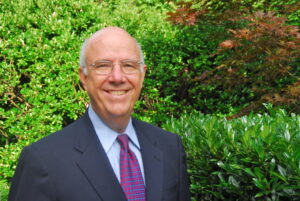 With opportunity comes political cost: specifically, the candidates' ability to gain attention with their own policy proposals. Arguably no candidate is affected more than King, who might have otherwise staked out a niche as the education candidate.
Schools form a thread running through King's biography, the site of two generations of service to community and a proofpoint of what an energetic public sector can achieve. The son of a guidance counselor and a school principal, the former cabinet secretary was orphaned by the age of 12. He has frequently recollected that he might have ended up "dead or in prison" but for the influence of great teachers.
"Both my parents passed away when I was a kid, and schools saved my life," King said. "I share that story in the context of making the case that government can be a transformative, positive force: We can have a pragmatic, progressive vision that moves the state forward, with government being that force for good in people's lives."
But with the Blueprint flattening the distinctions between candidates in an already crowded field, it's an open question whether Democratic voters are looking for a nominee with K-12 experience. A March poll from Goucher College found that 17 percent of Maryland residents said they wanted the state government to prioritize education; but amid a crime surge in Baltimore and the Washington, D.C., suburbs, an even greater number said they wanted more focus on public safety.
"There are many well-known, established candidates who have been on the political scene in Maryland for a very long time," said Matt Gallagher, president of the Baltimore-focused Goldseker Foundation, a local philanthropy. "And while public education is always one of the dominant issues of any campaign, particularly in Maryland, I would say that for a very significant part of this campaign…it probably hasn't received the same level of attention as it has in prior cycles."
A crowded field
Roughly 6 weeks remain in a campaign that has seen little polling during the course of the primary. And while several candidates, including King, have only recently begun their statewide advertising purchases, most of the existing public opinion data indicates that the former education secretary has significant ground to make up.
The most recent survey found Comptroller Peter Franchot — a relative moderate who some believe would give the Democrats their best chance in a cycle that favors Republicans — leading all candidates with just 20 percent. He was followed by Wes Moore, a bestselling author who also founded a nonprofit to help high school graduates transition to college. Tom Perez, a former U.S. Labor Secretary and Democratic National Committee chair, held third place, and King was even further behind, winning over just 4 percent of the remaining respondents. A significant plurality of respondents to the survey, which was conducted jointly by the Baltimore Sun and the University of Baltimore, were undecided.
Those figures, from one of the only independent polls conducted thus far, generally reflect the candidates' relative positioning in other surveys. But they do clash somewhat with the contents of an internal King polling memo that surfaced in late May, which found King tied with Moore at 16 percent and behind only Franchot. That memo was produced by the Democratic polling firm 20/20 Insight, LLC, and has been trumpeted by the King campaign as a sign of growing momentum behind their cause
Party support is divided as starkly as Democratic voters. Perez, a longtime resident of heavily populated Montgomery County, has swept the endorsements of many of its Democratic leaders. Rushern Baker — the fourth-place candidate in the Sun poll and a well-known veteran of the 2018 gubernatorial campaign — is predictably popular in Prince George's County, where he once served as county executive. Moore has the backing of the Maryland State Educators' Association, 2018 nominee Benjamin Jealous, and even U.S. House Majority Leader (and Maryland native) Steny Hoyer; he is also a powerhouse fundraiser.
Gallagher, who previously served as chief of staff to Democratic Gov. Martin O'Malley, noted that candidates who can boast long-running relationships with Democratic voters are likely favored.
"When you think about the voting block that Prince George's and Montgomery County represent — and the fact that they're going to be divided up by some pretty known quantities — it makes it tough to break through as a first-time candidate," Gallagher said. "Lateral entry in statewide politics is very difficult, particularly when you're trying to overcome other candidates whom hundreds of thousands of people have voted for before."
Schmoke, who mulled several statewide runs after his tenure as Baltimore mayor, said that the time remaining before Democrats choose a nominee would be sufficient for King to make up ground — but only if he had an advertising budget to match.
"If he doesn't have the resources, having a very low name recognition…is truly a problem," warned Schmoke, who has yet to endorse any candidate but employed Moore as a mayoral intern in the late 1990s. "But if he can raise the money to do the media buys, he can become competitive."
There is reason to think that the primary electorate is still substantially up for grabs. According to an April poll conducted on behalf of For the People MD, a political action committee supporting King, more than a third of Democratic voters said they'd given the nomination battle little or no thought thus far. Meanwhile, almost two-thirds who said they preferred any candidate indicated that they were open to voting for someone else.
King said that he was the only candidate who had stumped in every Maryland county and that his field operation represented "the strongest grassroots campaign in this race." He added that he patterned his own run after the successful candidacy of Massachusetts Gov. Deval Patrick, who campaigned as an outsider in 2006 and became only the second African American ever elected governor of a U.S. state.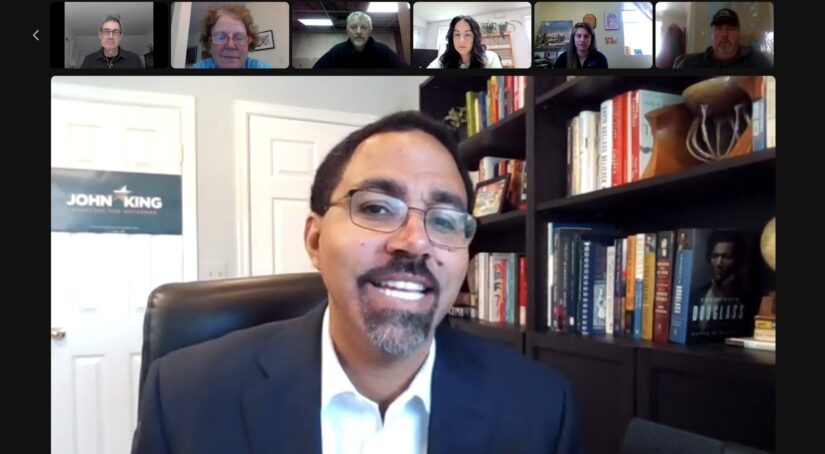 "If you look at that Patrick campaign, what he did was meet-and-greets, every day, to build that grassroots movement," King said. "He'd been a federal official before, hadn't been involved in Massachusetts state politics, but he built a grassroots movement around a set of ideas for how to move the state forward. That's what we're doing in Maryland."
But Hettleman warned that Baker, Moore, and Perez were all dynamic, non-white candidates who brought their own political skills and organizational advantages to the table.
"Each of those guys is formidable, and each comes with something of a constituency. John King is known only to education folks like me. He has no real, on-the-ground experience in Maryland, and I doubt if all the money in the world would change the dynamics. But he doesn't have that either."