3 Months In, LA's Carvalho Earns High Marks, But Tough Tests Lie Ahead
Hemorrhaging enrollment and upcoming negotiations with a strong teachers union could spell the end of the honeymoon for the former Miami-Dade chief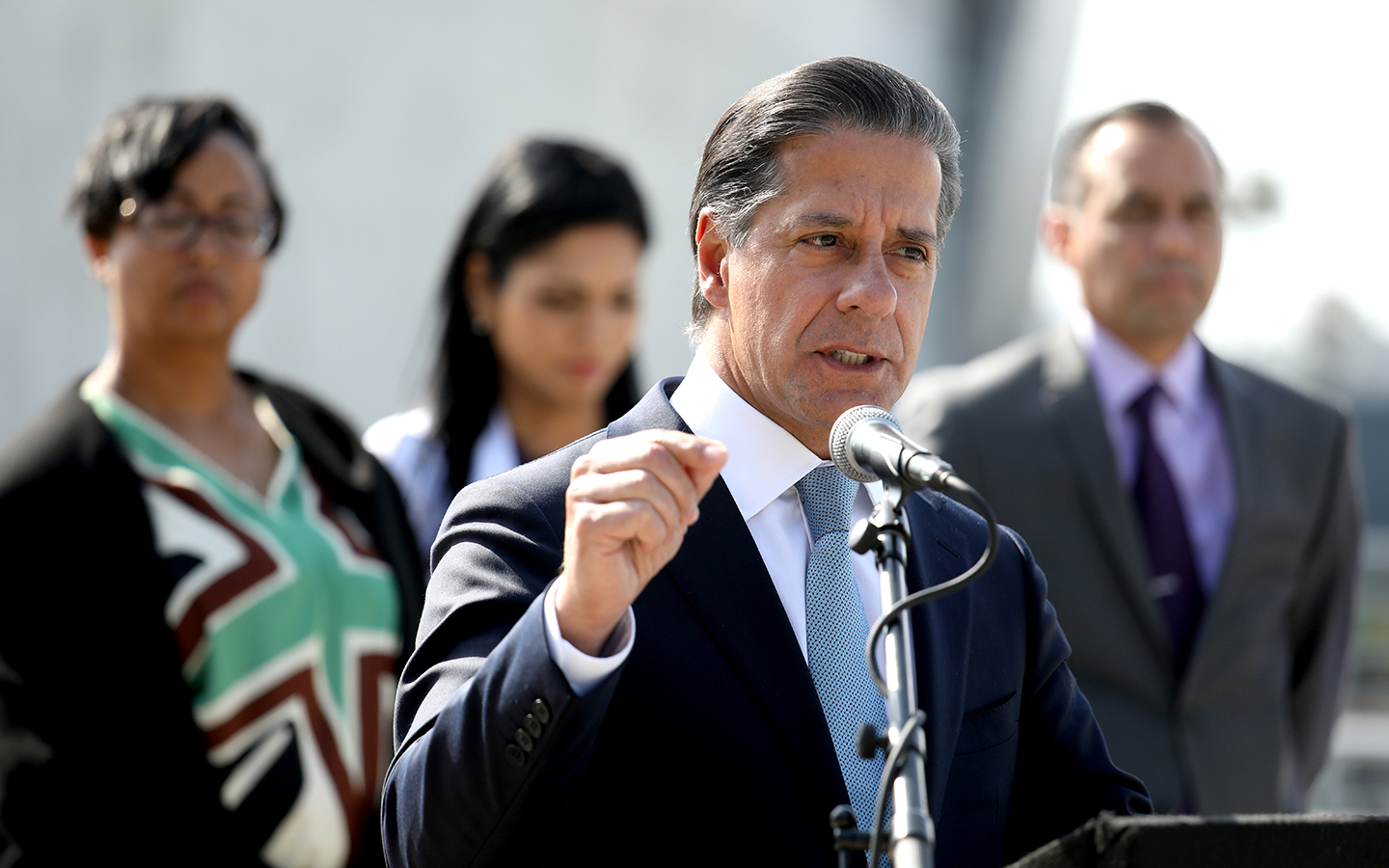 Get stories like these delivered straight to your inbox. Sign up for The 74 Newsletter
When Los Angeles Unified announced last December that Alberto Carvalho would be its next superintendent, Ana Ponce was skeptical.
The executive director of Great Public Schools Now, an advocacy organization, hoped the district would pick someone from the community, not an outsider from 2,700 miles away. But so far, the charismatic educator who led Miami-Dade for 14 years has won her over. She called his efforts to talk publicly about next year's budget "refreshing" and applauded his move to add four optional days to the school calendar to tackle student learning loss.
"He has shown bold and decisive leadership quite early," she said.
That sentiment is echoed by observers from union leaders to parent groups in the nation's second-largest school system. Since he started, Carvalho has tried to rally the city around a district that is projected to lose 100,000 students over the next decade. On social media, he plays the role of cheerleader and one-man hype machine, applauding student scholarships and celebrating this year's graduates while pushing for more options to attract families.
But for Carvalho, whose tenure began on Valentine's Day, the honeymoon is likely to be short-lived.
Some worry that state test scores, due later this year, will reveal further pandemic-related decline. And with hemorrhaging enrollment, he'll soon need to make tough calls about closing schools and moving staff. That could put him on a collision course with the district's notoriously tough teachers union as it prepares for upcoming contract negotiations.
Ben Austin, a long-time parent advocate in the district, said Carvalho "seems to have found his initial footing," but added that the leader's first big test will be at the bargaining table.
"He will have to defy history by navigating a labyrinth of powerful special interests in order to actually put the children of Los Angeles first," he said.
As Carvalho prepares to release his vision for the district, he said he has spent many of his 14-hour days visiting nearly 70 schools and interacting with 6,000 students, employees and community members in an effort to present an accurate picture of the challenges ahead.
In a wide-ranging interview with The 74, he described LA's educators and principals as committed but stymied by a system that hampers their ability to address problems ranging from teacher vacancies to broken air-conditioners.
"The connection between supervision, expectation and outcome is weak," he said. "That's where I think there is a significant vulnerability that we need to overcome."
Financially, he's negotiating conflicting realities. The district still has $2.5 billion in relief funds to spend. But Carvalho's first budget will be aimed at preventing the system from falling off a so-called fiscal cliff in a few years when that money dries up.
In April, he described the scenario as "Armageddon." But during a May 17 board meeting, he offered a more positive spin, saying students should expect "enhanced" services.
"This is the right time to join LAUSD as a parent and employee," he said. "No one should be thinking the sky is falling."
Those words comforted board member Jackie Goldberg.
"We are not about to go under. We are not going to stop doing things for kids at schools," she said. "We just have to find a way to restructure the budget so that as the money declines, it does not impact the things we care about most."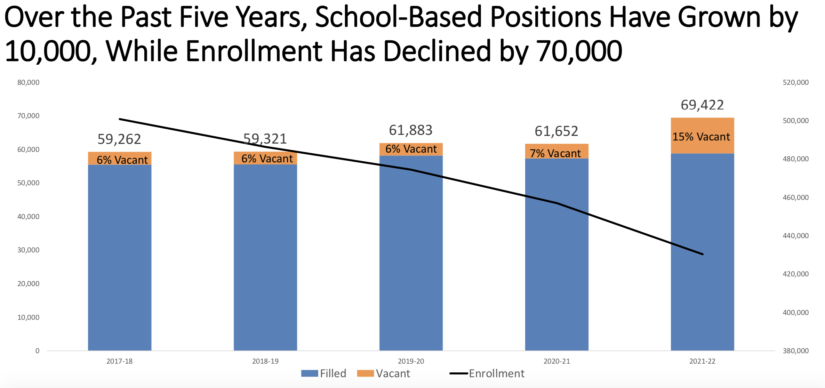 'Thorough' reviews of closures
Some parents are already anxious about not knowing whether their child will need to move to a new school. Dena Vatcher, a parent in Los Angeles's Westchester neighborhood, sends her younger son to Orville Wright Middle School STEAM Magnet, which now occupies a newly renovated site with a refurbished library and robotics lab.
The district had tentative plans to relocate the school — which has a larger Black population than most L.A. middle schools — to Westchester Enriched Sciences Magnet, a high school campus. The charter schools now sharing that site would take over the Wright location.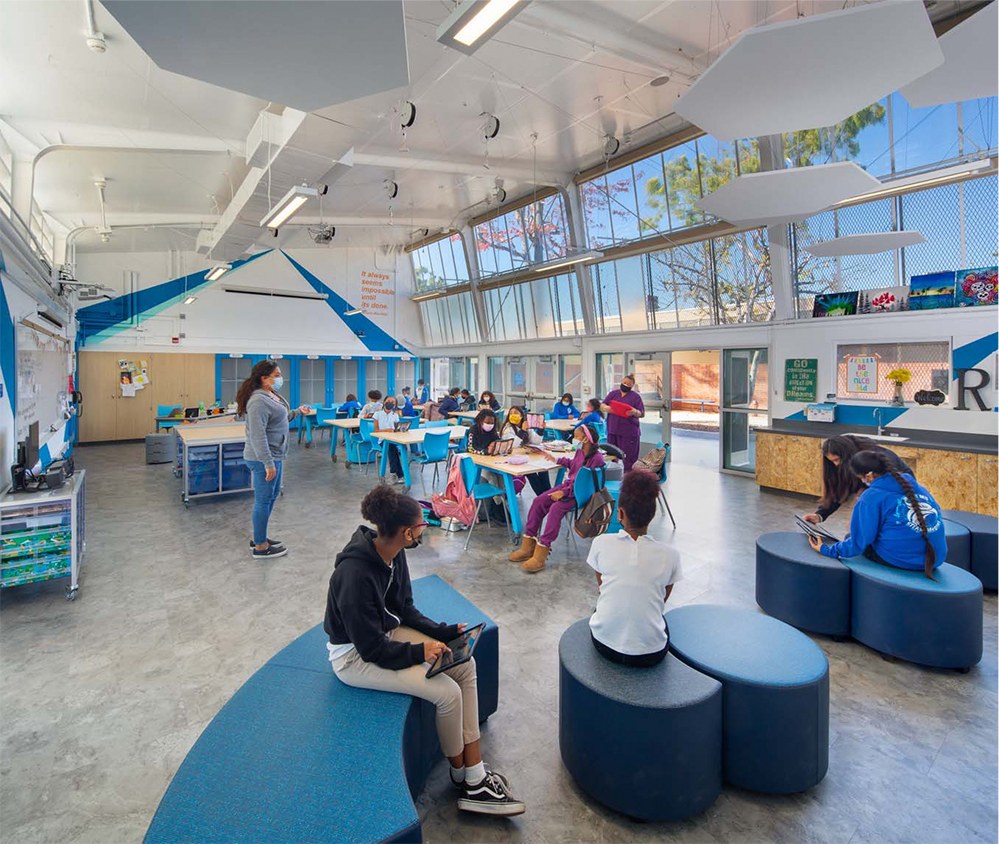 The proposed switch didn't sit well with Vatcher and other Wright parents who see it as a victory for charter schools that would get the upgraded facility. The plan appeared to be on a fast track until Carvalho came on board. In January, he tweeted, "This issue will be thoroughly reviewed."
"He does know what's going on, and has not greenlighted the move," she said. "I'm encouraged that he came in and said, 'We're going to look at this.' "
During his tenure in Miami-Dade, Carvalho closed roughly 16 schools, he said. But he dislikes the option unless he can offer families something better in return.
"If you close the school, you extinguish the only safe haven for kids in many neighborhoods. You shut down [what] may be the only playground … the only area where kids have connectivity," he said. "Before you do that, you really need to check many boxes."
At the same time, he takes issue with the state's— and especially Los Angeles's — practice of allowing charter schools to co-locate in buildings with traditional schools, which he calls "divisive."
"Once you have five different schools in one single building with five principals and only one building facilities manager, it is a recipe for disaster," he said.
While state law allows charters to occupy unused space in district schools, Carvalho said he wants to first look in his "own front yard and backyard" to reduce the friction.
'Asking for a lot'
Carvalho's team is also about to enter into contract negotiations with United Teachers Los Angeles — a process that proved contentious under his predecessor, Austin Beutner.
The union is proposing a 20% raise over the next two years, smaller class sizes and $5,000 retention bonuses for counselors and other support positions. They argue that with roughly $3 billion in reserves, now is not the time to be making cuts
Those negotiations will "be a challenge for him," said Pedro Noguera, dean of education at the University of Southern California, who has known Carvalho since he was an assistant chief in Miami. "They are a strong union, and they are asking for a lot."
But Carvalho said many of their proposals, such as lowering class sizes and adding more counselors, "resonate" with him, and he expects to be able to "carve out common ground" as the process moves ahead.
Leaders of UTLA did not respond to requests for an interview. But Nery Paiz, president of Associated Administrators of Los Angeles, which represents principals, likes what he's seen from Carvalho so far.
"He's no nonsense," Paiz said. "He knows things that work because they have worked in the past."
Carvalho has imported a process he used in Miami to address what he calls the district's most "fragile," low-performing schools. Principals and their supervisors meet with Carvalho and top district leaders to examine achievement data on a "dashboard," discuss staffing needs and identify successful practices other schools can adopt.
"He's very focused on the right stuff," said Tanya Ortiz Franklin, a member of the district's school board, who frequently visits classrooms with Carvalho. With shifting COVID rates, he had to make some tough early decisions about lifting a mask mandate and delaying a vaccine requirement for students. Even so, she added, "He prioritizes student outcomes. He doesn't push them to the side because we're in a pandemic."
He has also taken personal responsibility for some students — more than 40 who were chronically absent during the pandemic — and donated $8,000 from his early paychecks to provide some with scholarships. One mother he contacted told him her daughter was in foster care and not to call again. A high school student who had been missing classes told him he takes care of two younger siblings who are also missing school.
The student told him: "'I'm so sorry. Are you really the superintendent? Can you help me?' "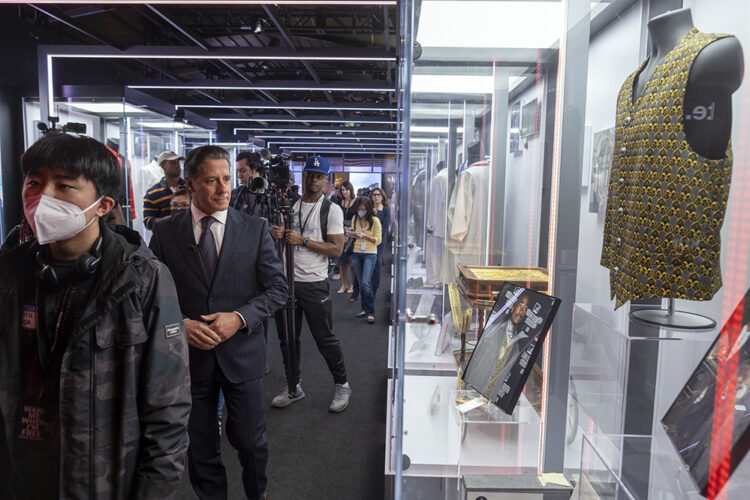 Carvalho said he's limited in addressing housing costs that are pushing families out of Los Angeles and combating a homelessness problem that has become so pervasive, children are encountering "unclothed individuals" outside schools.
He's already sought help from the Los Angeles City Council to relocate homeless encampments away from school grounds and child care centers.
"Everybody keeps asking me, 'What's your solution for declining enrollment? What's your solution for [kids in poverty]?'" he said. "Seven-year-olds don't wake up one day in the morning and tell parents, 'You know, I'm leaving L.A.' The issues we're dealing with are a reflection of economic conditions that exist in this community."
Get stories like these delivered straight to your inbox. Sign up for The 74 Newsletter